About the Cambridge Community Foundation
OUR VISION 
Cambridge should be a bright beacon of…
…shared prosperity, where residents invest in one another's economic potential; where poverty is reduced; and where children are equipped to succeed in a knowledge- and technology-driven economy.
…social equity, where there is equal justice; where no one goes hungry; and where everyone can afford a stable home.
…cultural richness, where diverse communities spark ethnic, spiritual, social, and artistic exploration; where innovation thrives; and where connections are deepened across neighborhoods and sectors and among residents.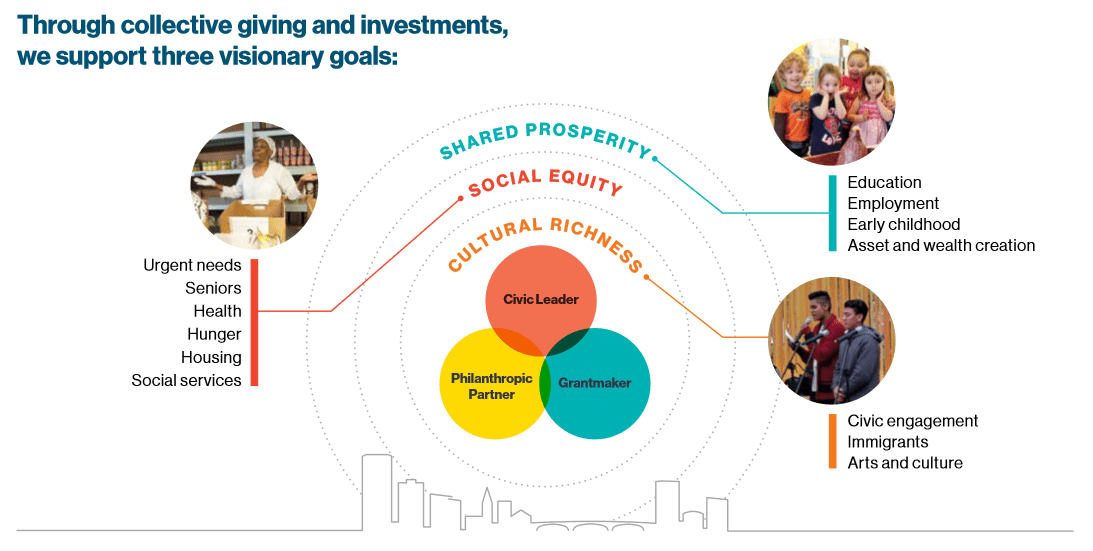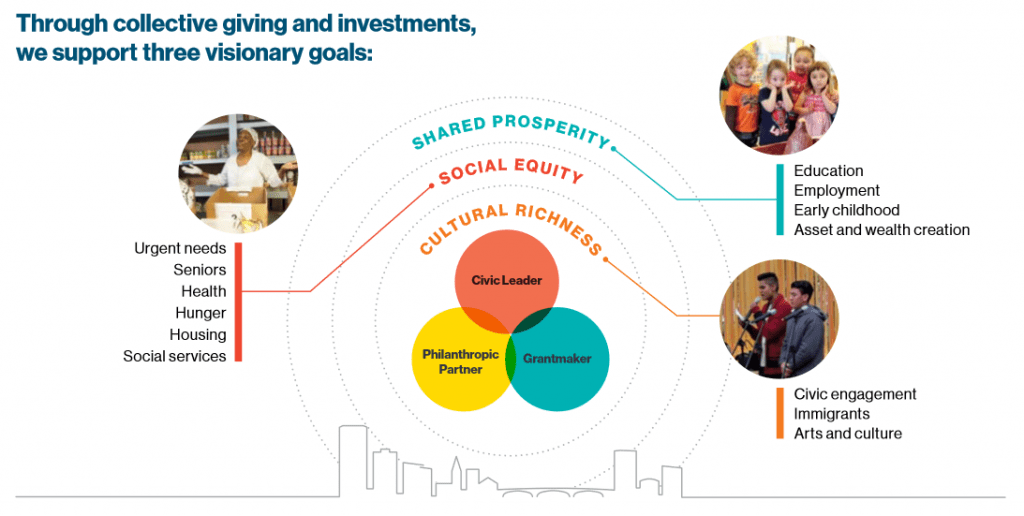 WHAT WE DO
The Cambridge Community Foundation is a 501(c)3 public charity. We are Cambridge's local giving platform – built, funded, and guided by residents since 1916. We are a convener and catalyst for transformative change.
As a civic leader we offer an independent voice, convene individuals and organizations, and commission research to help identify priorities, set shared goals, spark innovative and effective solutions, and organize collaborations to pursue them.
As a grantmaker we fund nonprofit organizations and collaborative initiatives to preserve Cambridge's strengths and address its challenges. We foster the collective giving of thousands of generous donors and invest in organizations that provide social services, academic support, cultural enrichment, and economic mobility and opportunity.
As a philanthropic partner we work with donors to help them address their charitable goals in Cambridge and beyond, and offer information, advice, and opportunities for collective impact.