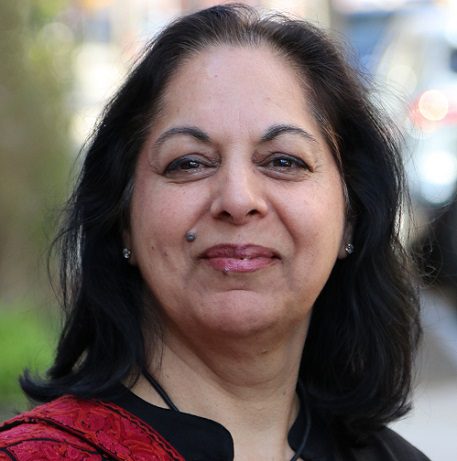 Geeta Pradhan, president of the Cambridge Community Foundation (CCF), draws on her deep experience in philanthropy, urban planning, and community development to address the needs of Cambridge. She led CCF's transformation from a local grantmaker to an organization that ensures Cambridge is a vibrant, just and equitable city for all. For 107 years, CCF has been there for the community – supporting nonprofits to meet local needs and responding to community crises. Today, it is a data-informed strategic grantmaker, tackling the city's most intractable problems in partnership with nonprofits and others, the philanthropic home for Cambridge's generosity, and an influential civic leader.  
In 2021 she co-authored the Foundation Equity & Innovation Cities report, highlighting the growing income disparities amidst Cambridge's growing prosperity. She helped envision and structure the City's $22 million Rise Up Cambridge, the only city-wide effort to offer a non-lottery cash assistance program and is leading the research that will help make the case for policy change.   
Geeta is regularly called upon to speak on issues of poverty and social change, the changing role of philanthropy, and collaborative action. She serves on several public-sector task forces, boards, and committees, including the City of Cambridge's Youth & Family Policy Council, Community Benefits Advisory Committee and the Rise Up Cambridge Steering Committee. She serves on the boards of the Kendall Square Association, Central Square Business Improvement District, and Philanthropy Massachusetts.   
Geeta is a close collaborator of the Cambridge and Greater Boston nonprofit sector. She co-authored two reports on the financial health of the MA nonprofit sector, organized the creation of Massachusetts Nonprofit Network, and facilitated the founding of the Institute of Nonprofit Practice. She previously worked for the Boston Foundation, serving as the associate vice president for programs and co-founded the Boston Indicators Project. Prior to that she worked for the City of Boston as director of Sustainable Boston and assistant director for neighborhood development. A trained artist, she completed her Bachelor's of Architecture in India and holds a master's in urban design from the Harvard Graduate School of Design. In 2022, Geeta received the honorary degree of Doctor of Humane Letters from Lesley University, in recognition of her 'changemaking leadership and dedication to growing the nonprofit ecosystem at every turn.'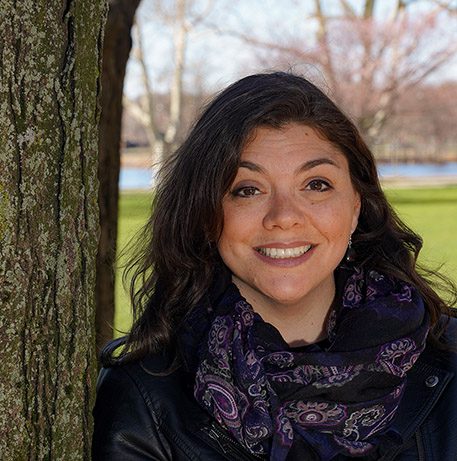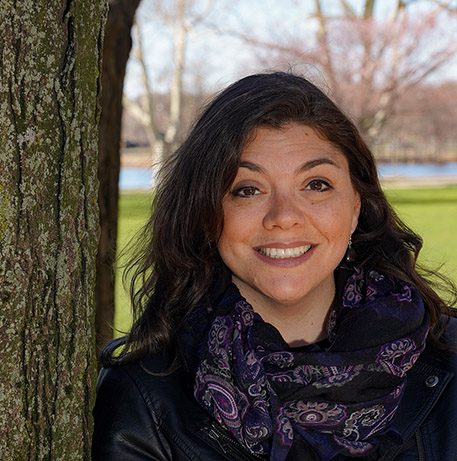 Michal Rubin
Vice President, Philanthropic Partnerships
Michal brings to the Foundation a wide range of experience in leading the development functions of notable nonprofits, growing organizations, and providing strategic direction during organizational change. Most recently, Michal established the strategic partnerships department of the Taub Center for Social Policy Studies, a nonpartisan think tank in Jerusalem. There she created an in-house fundraising function, sat on the Center's senior management team, and played a key role in five-year strategic planning, implementation, and evaluation.
Michal earned her Master's in Public Administration from the Harvard Kennedy School of Government, a Master's in Sociology and Anthropology from Tel-Aviv University, and her bachelor's degree at UMass Amherst.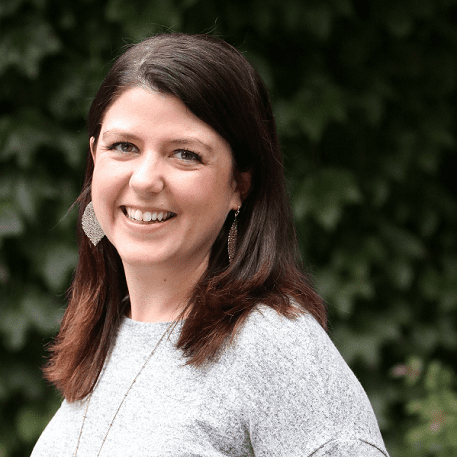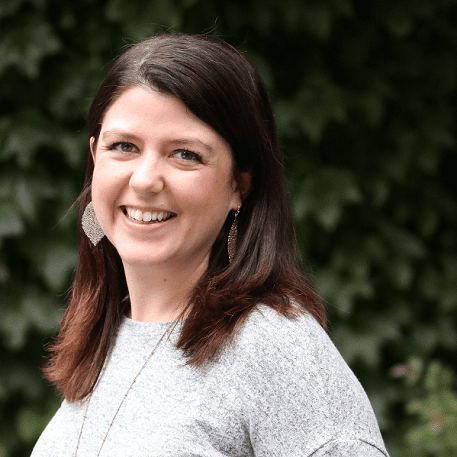 Elizabeth Ackerson
Donor Relations and Systems Officer
Liz joined the Foundation in the summer of 2017, making her way from the museum sector into the foundation world. Her commitment to the restorative power of community foundations fuels her work assisting in development strategy and management. She is a profound believer in the impact of telling stories, community involvement, and that one change can really make a difference. A holder of humanities degrees from Syracuse University and New York University, Liz loves to connect and cares about people, stories, and ideas. She is constantly reading, visiting museums, dancing, and trying new things.
Minjee Lee
Development & Operations Associate
Minjee first came to the Foundation in April of 2020 when she was brought in on a volunteer-basis to support the Foundation's efforts to provide relief to Cambridge during the COVID-19 pandemic. Since the first phase of Cambridge COVID-19 Emergency Fund grants, she has officially joined the Foundation as a member of the Development team.
Minjee is a 2019 graduate of Brandeis University where she participated in the Women's Varsity Soccer team and earned her degrees in Environmental Studies and Business. Prior to joining the Foundation, she spent time getting to know Cambridge while campaigning for the 2020 Presidential Election cycle and working as a barista at a local favorite café, Darwin's, Ltd. (Cambridge St.).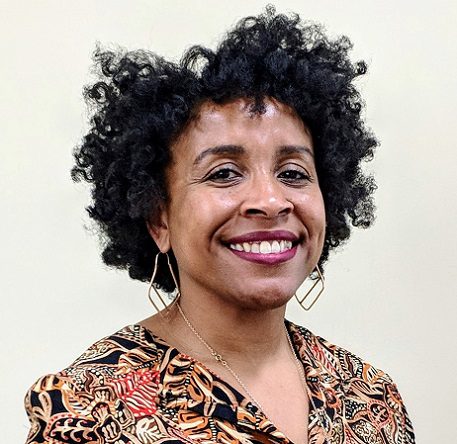 Christina Turner
Director of Programs and Grantmaking
Christina Turner joins the Foundation bringing decades of programmatic and leadership experience at nonprofit institutions focused on education, youth development, and arts and culture. In her previous role, Christina served as the Director of Education and Public Programs at the New Bedford Whaling Museum. She previously directed the museum's award-winning High School Apprenticeship Program, earning the 2017 National Arts and Humanities Youth Program Award. Christina serves on the board of Our Sisters' School and the Equity Institute, which develops systems to cultivate culturally responsive schools and communities.
Christina holds a BA in Sociology from Boston University and a Master's in Public Administration from Baruch College's Marxe School of Public and International Affairs. She recently completed the Institute for Nonprofit Practice's Core Certificate program earning a certificate in Social Impact Management and Leadership.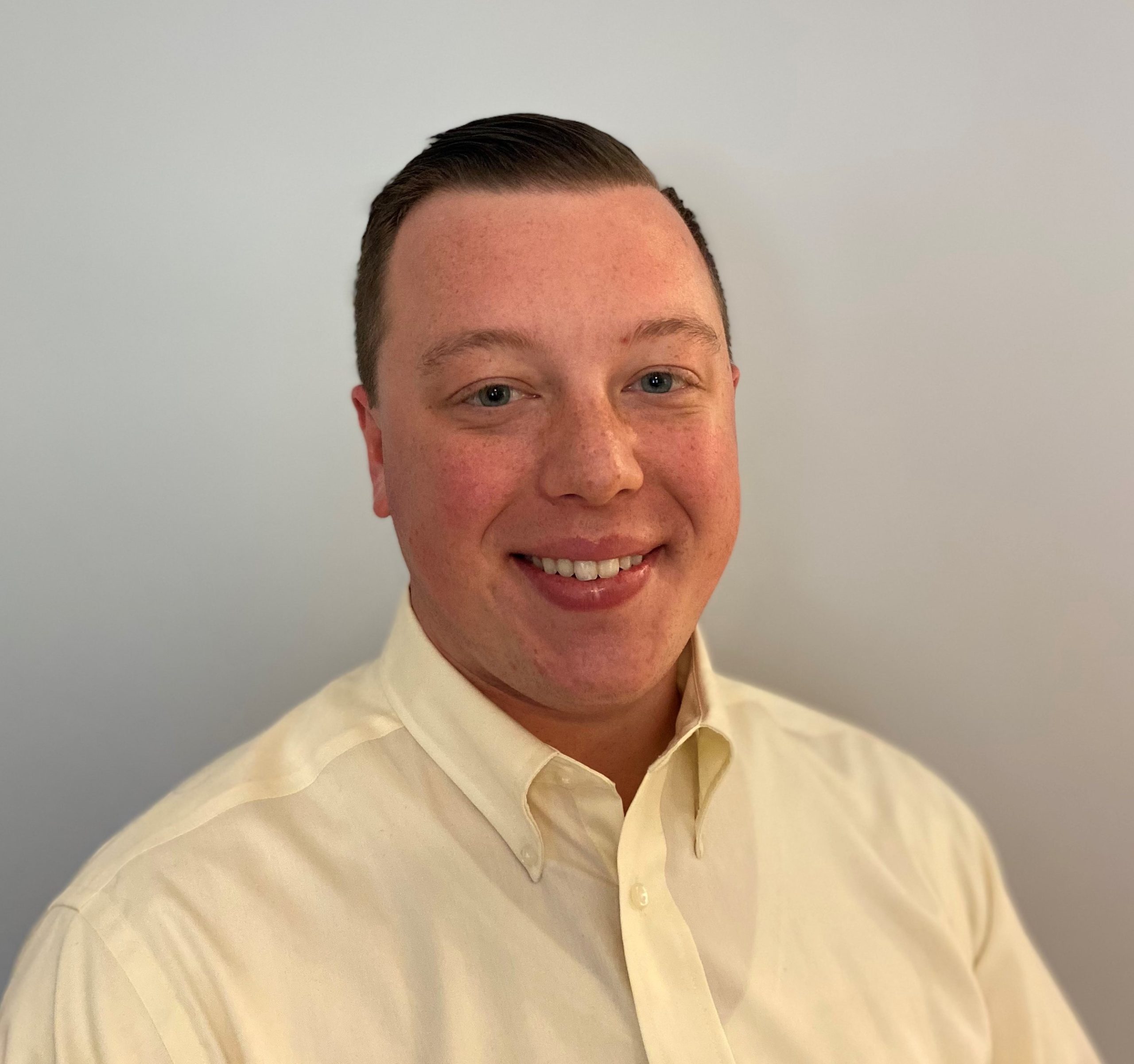 Danny Dicamillo
Programs and Grantmaking Associate
Danny joined the Foundation in 2023 as a recent graduate of the Urban Studies program at Vassar College. He brings experience in community development and grant management through internships in local government and with grassroots nonprofits. Connecting communities to resources has been at the heart of Danny's work since his time on the Development and Operations team at City Blossoms. He authored a literature review assessing the relationship between urban green space and mental health to support funding proposals for community programming. Danny's role at the Foundation centers around expanding grantmaking capacity and strengthening targeted programming. He is interested in activating Cantabrigians' local knowledge to carve new pathways of participatory grantmaking.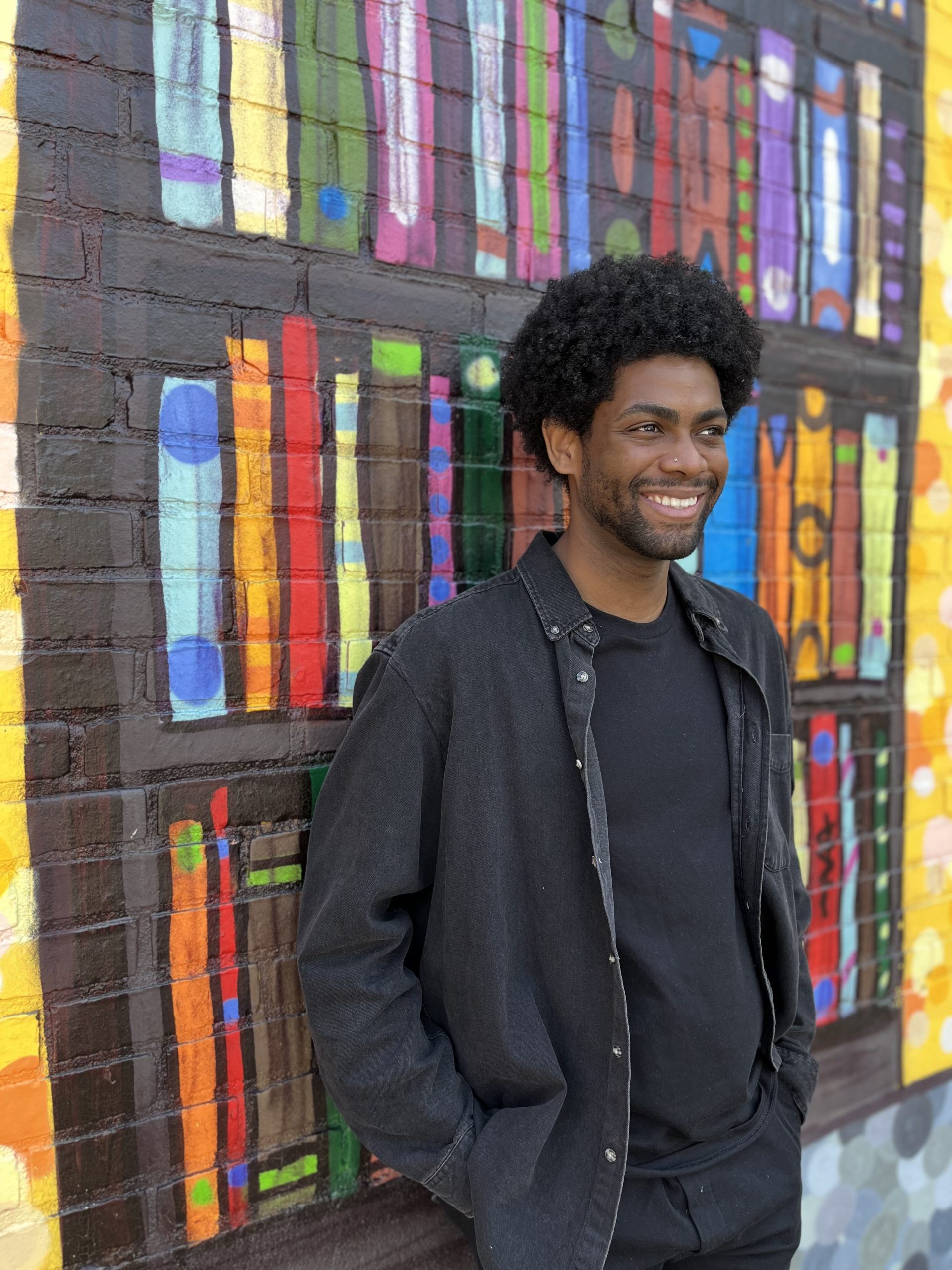 Brandon Solis
Programs and Grantmaking Associate, Cultural Vibrancy
Brandon joins the Foundation after gaining experience in the media world. He earned his B.S. in Sociology and Dance from Skidmore College and has always been connected to work that brings communities together and pushes people to look past their perspective. Brandon's experience includes an internship with Tufts-Skidmore in Madrid, where he researched BIPOC-led community building. While interning at Berklee City Music, he created songs that provoked thoughtful conversations among Boston youth. Brandon's role will assist with the Foundation's goal of strengthening cultural vibrancy in the Cambridge area. He is interested in learning more about Cambridge's arts and culture landscape and finding ways to uplift the voices of local creative thinkers.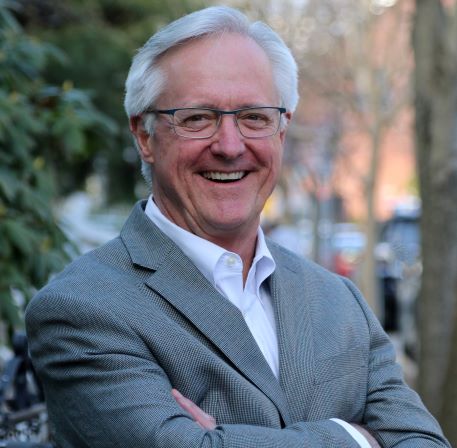 Geoff O'Connell
Chief Financial Officer
Before joining the Foundation in March 2021, Geoff was the V.P. and Director of Operations of the Massachusetts/New Hampshire Chapter of the Alzheimer's Association where he established and executed against long-term strategic and short-term operational goals. As a senior management team member, he was responsible for the chapter's infrastructure including finance & accounting, human resources, information technology, and office administration and operations.
Prior to the Alzheimer's Association, Geoff was Senior Vice President in State Street Corporation's Global Relationship Management Group, charged with maximizing satisfaction of complex mutual fund and investment management clients worldwide. Earlier in his career, Geoff spent 12 years in sales, marketing, and management with IBM and the IBM Credit Corporation. Geoff holds his B.S. in Business Administration from the University of New Hampshire and a Master's in International Business from the University of South Carolina.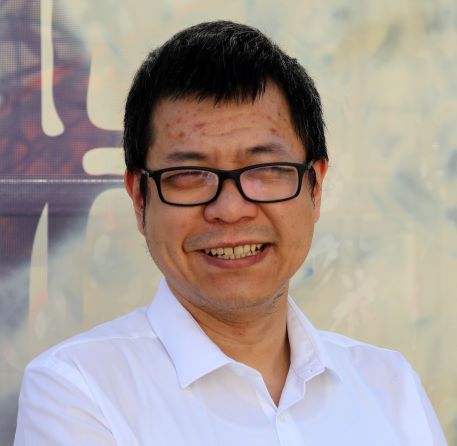 Wen joins the Foundation after serving as Senior Accountant at Perkins School for The Blind, where he helped maintain and grow several business units, including manufacturing braillers, international grants, federal contracts, and accessibility consulting. During his time at Perkins, he improved operational cash by 82% through enhanced communications with stakeholders, which reduced open receivables and organized payments to organizations.
Wen has 15 years of accounting and finance experience at various nonprofit and for-profit organizations across health care and service industries. Wen holds a bachelor's in Accountancy from Bentley College and a master's in Taxation from Bentley University. He completed both degrees cum laude in under four years with a minor in American History.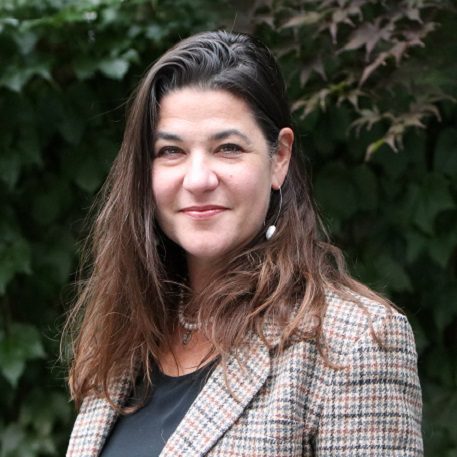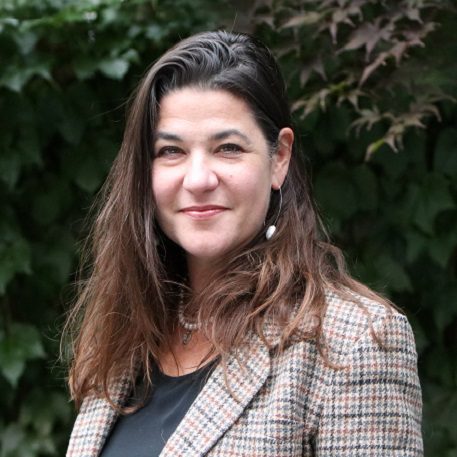 Lauren Marshall
Vice President of Marketing & Civic Engagement
Lauren came to the Foundation in the spring of 2018 from Harvard, where she worked on communications strategy at the Harvard Art Museums and on major university priorities over 15 years. Prior to that, Lauren worked at Columbia University as a senior public information officer. She is a Cambridge resident with a true commitment to our city. Lauren plays an important role in the Foundation's work to strengthen connections across all sectors of our city. She is amplifying the Foundation's civic leadership, communicating the important work of its programmatic partners, and serving as a spokesperson on a range of issues. Lauren oversees all communications, including annual reports, announcements, web, social media, newsletters, and more.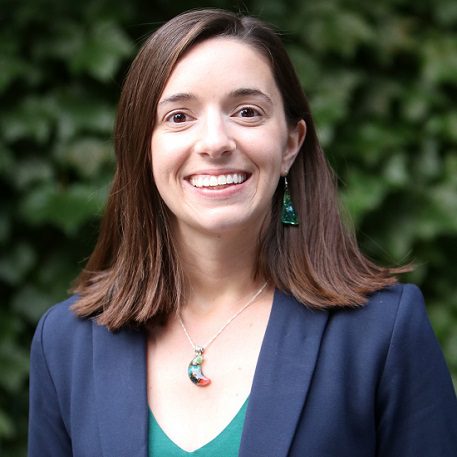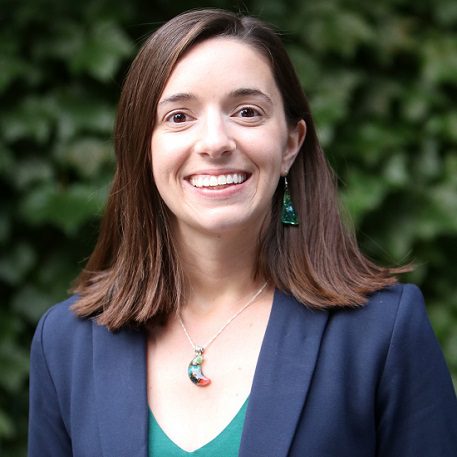 Jenny White
Digital Communications Officer
Jenny manages the day-to-day of the Foundation's digital communications, including writing and sharing community stories for social media, newsletters, website, and events. She also coordinates the Imagined in Cambridge! social innovation programs. She joined the team in 2019 from the Clayton Christensen Institute for Disruptive Innovation where as a content manager and research associate, Jenny authored national and international K-12 education research reports and led blogging and communications for the Blended Learning Universe. Prior to that, she taught English for two years, first in a public school in the Republic of Georgia and then in the nonprofit sector in Mexico. Jenny has a B.A. in International Relations and French from Tufts University. She lives in Cambridge with her husband and daughter.