WHY YOUR GIFT TO THE CAMBRIDGE COMMUNITY FOUNDATION MAKES A DIFFERENCE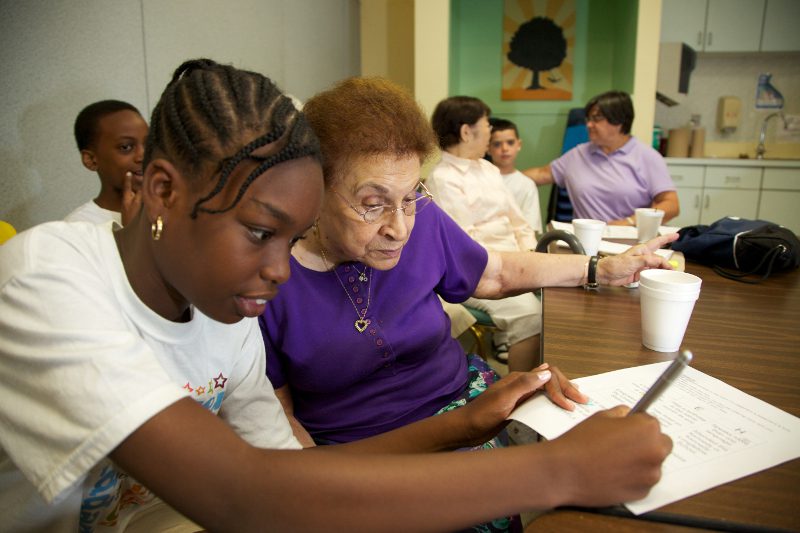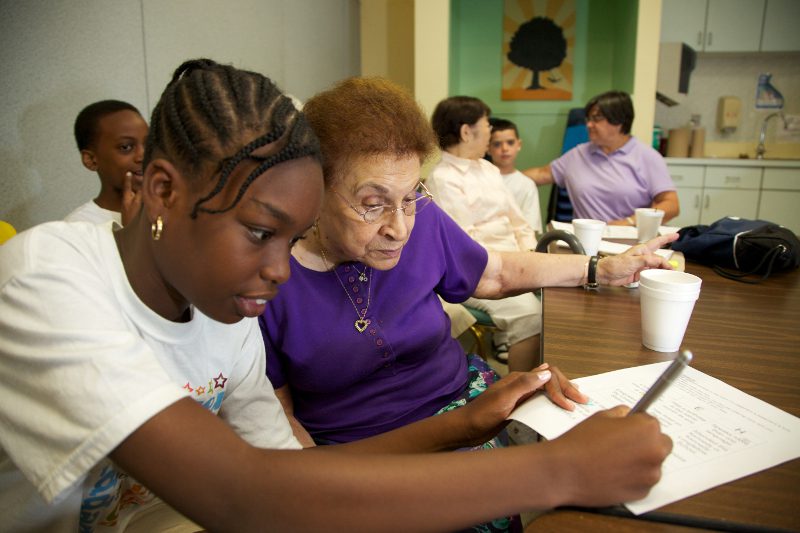 A gift to the Cambridge Community Foundation sustains the vitality of the city.
Since our founding in 1916, the Cambridge Community Foundation has focused strategic and philanthropic resources on the Cambridge community.  Drawing on a century of experience with community organizations, local universities and academic institutions, the city government, and philanthropic partners, the Foundation works to achieve an inclusive and vibrant Cambridge for all.
We are the only foundation exclusively focused on Cambridge. Three goals for Cambridge drive our work: 
shared prosperity
social equity
cultural richness
The Foundation's deep connections across the city, independent voice, and thoughtfulness have made it a beloved Cambridge institution.  A gift to the Cambridge Community Foundation helps to ensure opportunity and access for the people who call our city home.
OUR STRATEGIES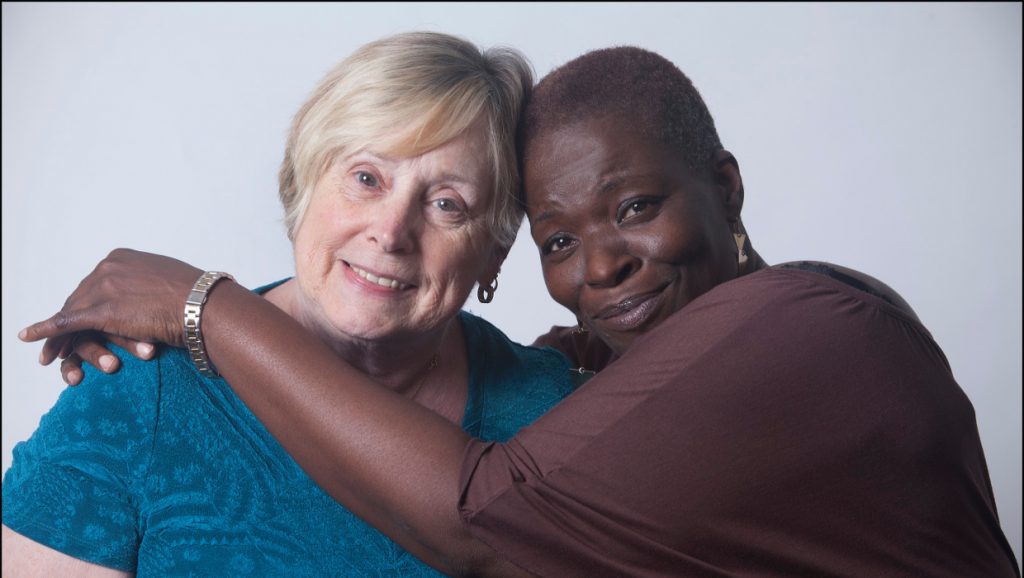 Drive change through partnership
For over 100 years, one goal at the Foundation has been to serve as a trusted and independent advisor to donors. We value every donor, and honor the power of partnership – with donors, with the city of Cambridge, and with our valued nonprofit partners. Thousands of donors have contributed to the Cambridge Community Foundation since its inception, and their gifts have combined to generate significant positive impact across the city. We invite you to join us in supporting opportunity, equity, and progress in Cambridge.
The power of collective giving
We host the Cambridge community's endowment. Charitable funds held at the Foundation provide a stable and secure stream of funding for a wide range of community needs and donor interests. Through two grant cycles each year, we learn about and fund numerous programs benefiting every segment of Cambridge community life. Our donors value the staff's knowledge, connections, and the opportunity to make positive change in partnership with the Foundation.
Gifts to the Cambridge Community Foundation establishing long-term funds are especially valuable, since the Foundation is able to sustain support for changing essential needs and respond to critical issues. The Cambridge Community Foundation aims to use its own funds and partner with donors to ensure meaningful grants for the organizations that need funding.
Strengthen Cambridge through collaboration
Through convenings and collaborations, we strengthen the network of services and nonprofits in Cambridge. As a civic leader, we also sponsor collaboration and information sharing across sectors essential to an effective nonprofit/city/private sector partnership.
HOW DO I MAKE A LONG TERM IMPACT THROUGH PHILANTHROPY?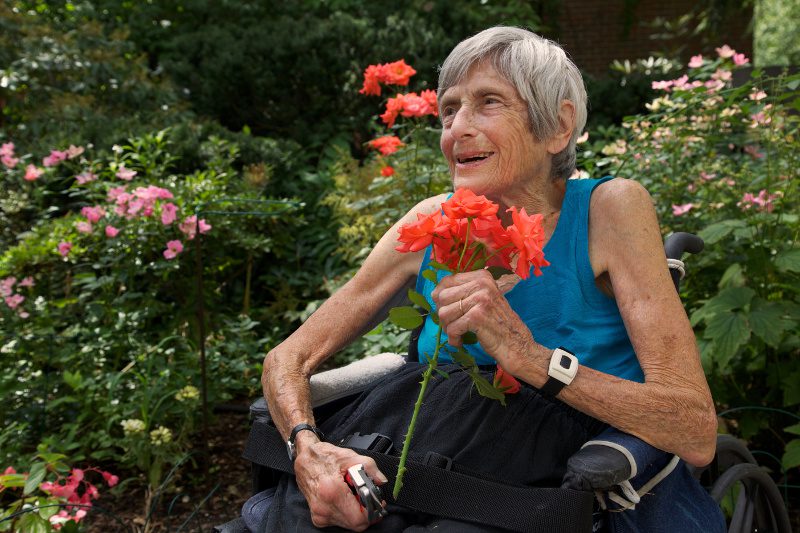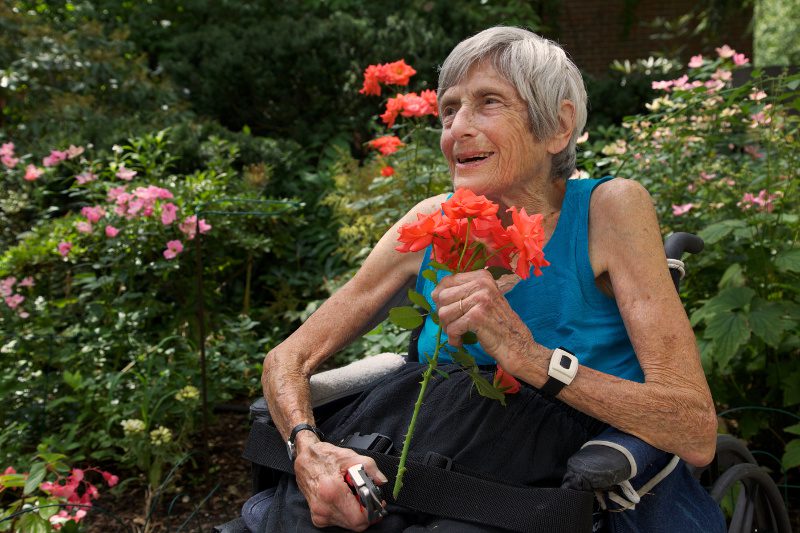 For donors, there are many funds and tools to translate goals into action. In deciding which one, or combination of funds to use, it is valuable to think about philanthropy and timeframe: Do I want to make maximum impact now? Or, is my goal to generate impact over time?
Through the Cambridge Community Foundation, donors can give current support for the greater Cambridge community, or become part of the Cambridge Endowment-donors who have dedicated long-term funds in support of philanthropic objectives.
Give now
There are many ways to join the Cambridge Community Foundation in our mission:
The Cambridge Endowment
Through the Cambridge Community Foundation, you can establish a charitable fund that allows you to realize your philanthropic objectives, and create lasting impact. At the Foundation, you can give through a donor advised fund (either endowed or spend down), which you can designate for the organizations that matter to you.
We offer personal attention and years of experience to help you make the most of your charitable giving. We also provide donors with information and perspective specific to our grant making priorities, and offer co-investment opportunities, where the Foundation invests resources alongside donor advised funds. The Cambridge Community Foundation stands ready to share our knowledge about philanthropy locally and globally with our donors, as part of our donor services effort.
Learn more about our grant-making programs.
WHAT TYPES OF FUNDS ARE AVAILABLE TO DONORS?
Donor advised funds
Donor advised funds function as a giving and knowledge-building vehicle for donors. Donor advised funds require a minimum gift of $10,000 to establish. Every year the donor and the Cambridge Community Foundation discuss the allocation of grants made from the fund, and donors may direct funds to support a range of philanthropic interests.
Donor advised funds are attractive in that they offer substantial flexibility at a lower cost than a family foundation. Donors may make recommendations for support of any 501 (c)(3) organization. Donors may elect to have funds governed by the Foundation's spending rule, or spend over time based on the donor's philanthropic objectives. Giving from a donor advised fund may also be anonymous, if a donor wishes.
Designated funds
Designated funds meet a broad range of donor interest, and all are governed by the Foundation's total return spending policy.
Unrestricted Funds are directed to meet strategic grant-making objectives, responding to community needs, and in initiative areas. Funds may be established with an initial commitment of $10,000 or more, and donors receive annual fund statement along with information on the fund's use. The Cambridge Community Foundation awards grants from these funds with advice from our Distribution Committee.
Field of Interest Funds are designated for a broad funding category, for example early childhood programs, STEAM education, the arts, education and others. These funds may be added to Cambridge Community Foundation funds, which generate, larger commitments to a specific area of focus.  Field of interest funds require an initial commitment of $10,000 to establish, and donors receive an annual fund statement along with information on the supported programs.
Donors who wish to designate a specific organization as a beneficiary of its grants establish Designated Funds. Agencies that wish to establish sustaining funds may also use this structure. These funds require a minimum commitment of $25,000 to establish.
Scholarship Funds support post-high school student learning and achievement. You may create a scholarship fund with a donation of $25,000 or more. The Cambridge Community Foundation works with a school partner to award the fund, and donors receive notification of the scholarship recipient.
PLANNED GIFTS AND BEQUESTS
Planned and estate giving offers unique opportunities to make a significant and lasting gift fulfilling your charitable goals. These gifts also offer financial and tax benefits, and offer flexibility to donors who wish to support a specific area of interest with a deferred gift.
The Cambridge Community Foundation is very pleased to work with donors and their advisors to develop a personalized giving plan that meets your personal needs and your philanthropic goals. Planned gifts and testamentary gifts are particularly well suited to donors who want to make a long-term commitment to a set of needs, and donors may establish named charitable funds through their estate or as a planned gift.
Can I make a gift to the Foundation through a bequest?
Including a charitable bequest to Cambridge Community Foundation in your will is an easy way to make a lasting gift to your community. Common types of gifts by bequest are:
a specific amount or specific property;
a percentage of your estate's value;
the remainder of your estate, or a percentage of it, after distributions to other beneficiaries; or,
a gift contingent on certain events, such as having no living heirs.
Please contact us if you would like more information about how to create a bequest.
Can I draw on my Individual Retirement Accounts to create a gift?
Because Individual Retirement Accounts (IRAs) and other tax-deferred retirement plans such as 401(k)s are subject to multiple taxes (e.g. federal and state income and estate taxes) if they are inherited, they are often an excellent choice for charitable giving. It is easy to name the Cambridge Community Foundation as beneficiary of your tax-deferred retirement plan through a change of beneficiary form. Please note that IRA distributions may not be added to donor advised funds.
Does the Foundation offer a Charitable Gift Annuity option?
Creating a Charitable Gift Annuity allows you to make a generous gift while providing steady income for life for yourself or someone else. By making a gift of cash or marketable securities in exchange for a fixed dollar payment during your lifetime, with payment beginning immediately or at a predetermined date, you receive an immediate charitable income tax deduction for a portion of the gift; your tax deduction is based on the annuitants' age(s). Cambridge Community Foundation pays you a fixed amount (an annuity) each year, regardless of the earnings on the invested gift. Contact us to receive a confidential illustration of potential benefits based on the annuitants' ages.
What about giving insurance?
There are several ways to make a gift of life insurance to the Foundation. For example, you can designate Cambridge Community Foundation as the beneficiary of an existing fully funded life insurance policy owned by you, or you can make Cambridge Community Foundation the owner and beneficiary of the policy – where the donor agrees to continue to pay all premiums.
Are there other kinds of deferred gifts I should know about?
Charitable remainder trusts and charitable lead trusts are other types of deferred gifts that can provide income to you during the course of your life or to someone you name. Donating retained real estate as a future gift while using the property throughout your lifetime is another gift option. Please contact us for more information.
Please note that information presented here does not constitute legal or tax advice. We encourage all donors to consult their own tax counsel.
PRIVATE FOUNDATION TRANSFERS TO THE CAMBRIDGE COMMUNITY FOUNDATION
Private foundation transfers preserve the identity and purpose of the original foundation, with the Cambridge Community Foundation taking on administration in a more cost-effective manner. Family members or designees may continue to participate as fund advisors, as noted in our donor advised fund material, and advisors make use of the Cambridge Community Foundation's investment managers and knowledge base in grantmaking.
HOW DO WE INVEST OUR FUNDS?
The Cambridge Community Foundation has two trustees: Cambridge Trust Company and U.S. Trust/Bank of America. Permanent funds given to the Foundation are invested with one of these co-trustees. The Finance Committee of the Board of Directors monitors our investment performance and reviews our total return spending policy.
CAMBRIDGE COMMUNITY FOUNDATION TRUSTEE BANKS
Cambridge Trust Company
Cambridge Trust Company is a Massachusetts trust company chartered in 1890. Cambridge Trust is a wholly-owned subsidiary of Cambridge Bancorp, a publicly-traded holding company (OTC symbol: CATC).  The bank serves the community through five branches in Cambridge and six additional branches in surrounding communities. Cambridge Trust has been a co-trustee of the Cambridge Community Foundation since 1950.
Cambridge Trust is a community bank with long-standing ties to the city of Cambridge and surrounding towns. Through community lending and philanthropic efforts, Cambridge Trust and its employees support over 100 community organizations in the areas of education, the arts, health care, affordable housing and social services.
In addition to serving as trustee, Cambridge Trust also serves as investment advisor to the Cambridge Community Foundation. Through its Wealth Management division, Cambridge Trust currently manages $2.5 billion in assets for individuals and their families, as well as endowments and foundations. The Cambridge Community Foundation endowment is invested in a globally diversified portfolio of stocks, bonds and other liquid assets. The endowment is overseen by a subcommittee of the Board of Trustees who meet with the investment manager on a regular basis.
U.S. Trust, Bank of America Private Wealth Management
U.S. Trust is part of the Global Wealth and Investment Management division of Bank of America, N.A., a global leader in wealth management, private banking and retail brokerage. Since 1853, U.S. Trust has been helping clients achieve their own unique objectives. It operates in a fiduciary relationship with its clients, which means investment decisions are driven by the client's objectives, and the asset allocation is designed to help the client meet those objectives. U.S.Trust has served as a Trustee for the Cambridge Community Foundation since its inception in 1916.
Working with the Investment Committee of the Cambridge Community Foundation, U.S.Trust has defined levels of acceptable risk and required return.  U.S. Trust employs a dedicated team of investment analysts, each of whom is charged with identifying investment management firms/funds whose approach to the problem of investment in a sector is unique, constant over time, successful, and replicable on a continuing basis.
Bank of America is one of the world's leading financial institutions, serving individual consumers, small and middle-market businesses and large corporations with a full range of banking, investing, asset management and other financial and risk management products and services.  It helps improve communities by addressing issues fundamental to economic health and sustainability, addressing needs related to workforce development and education, community development, and basic needs through partnerships with organizations such as Boys & Girls Clubs, Feeding America, Special Olympics, and its own programs that strengthen nonprofit capacity and leadership through Neighborhood Builders® and Student Leaders®.  Bank of America responds to community needs by helping to address the immediate need as well as longer term solutions for economic self-sufficiency.
ENDOWED FUNDS SPENDING POLICY
The total return spending policy for permanent funds at the Foundation sets the percentage of Foundation funds' total market value which is available for charitable grantmaking, administrative expenses, and investment fees each year. The Foundation's spending rate is calculated on a weighted three-year average of the fiscal year-end market value of the permanent funds. Our current spending rate for grantmaking is 3.5% and an administrative fee of 1.5% supports the Foundation's expenses for administration, and services to nonprofits and donors. The Foundation's trustee banks charge a modest fee that is accounted for in the presentation of investment performance.
This policy follows best practice among community foundations and allows the Cambridge Community Foundation to avoid large swings in the amount of grant distributions that would otherwise result between lean and flush years of investment performance. From time to time, the Board of Directors may change the total return formula to assure that the Foundation meets its goals both of addressing current community needs and increasing grant-making capacity over time.
Donors to donor advised funds may opt to spend at a different rate, based on their philanthropic goals. Please visit our donor advised fund page for more information.
The Cambridge Community Foundation accepts cash, securities, insurance benefits, real estate, and other assets.  In many cases, gifts of securities and other assets offer additional tax benefits, and we encourage donors to consult with their tax advisors to identify the best giving strategy.
For real estate, closely held stock, and other assets, please call us for gift acceptance procedures.
All gifts to the Cambridge Community Foundation are tax-deductible, to the fullest extent of the law.
Our EIN: 04-6012492
Online: We accept online gifts at Network For Good.
Checks:  Please mail your gift to:
Liz Ackerson
Development Associate
Cambridge Community Foundation
99 Bishop Allen Drive
Cambridge, MA 02139
Securities: Gifts of securities to the Cambridge Community Foundation are accepted by Cambridge Trust Company. Please ask your financial institution to inform the Cambridge Trust Company with the security name; number of shares; and where the shares will come from (including a DTC number) prior to making the gift. Please be sure to indicate the transfer is for the Cambridge Community Foundation, and specify if it is for a particular fund at the Foundation. Contacts at Cambridge Trust Company:
Laura C. McGregor
Vice President and Trust Officer, Cambridge Trust Company
75 State Street, 18th Floor, Boston, MA 02109
Phone: 617-441-1434  
Email: [email protected]
Jonathan Lipshutz
Client Service Associate, Cambridge Trust Company
Phone: 617-441-1509  
Email: [email protected]
Please call Michal Rubin, vice president of development, at 617-576-9966 with additional questions, or email her at [email protected]