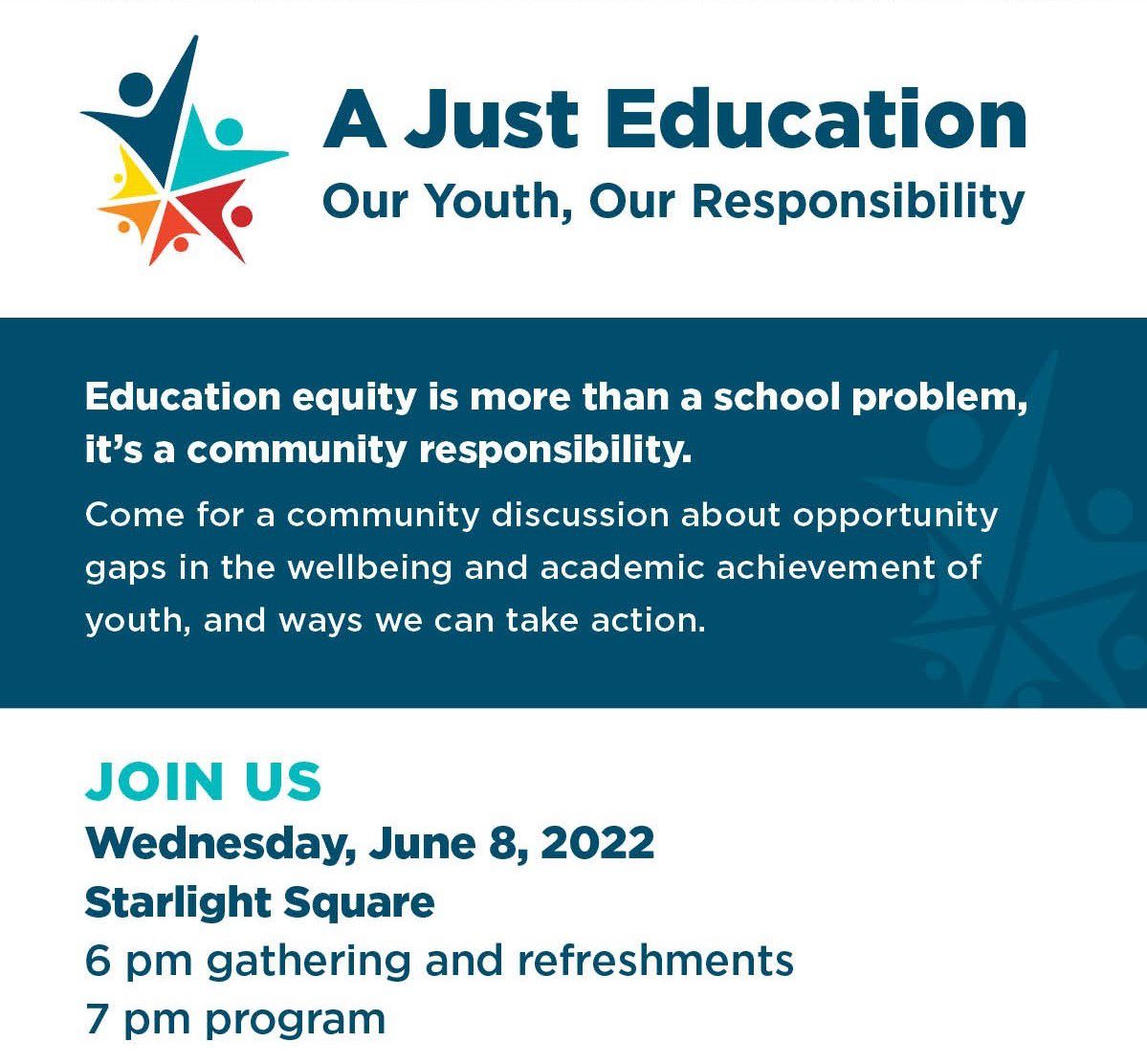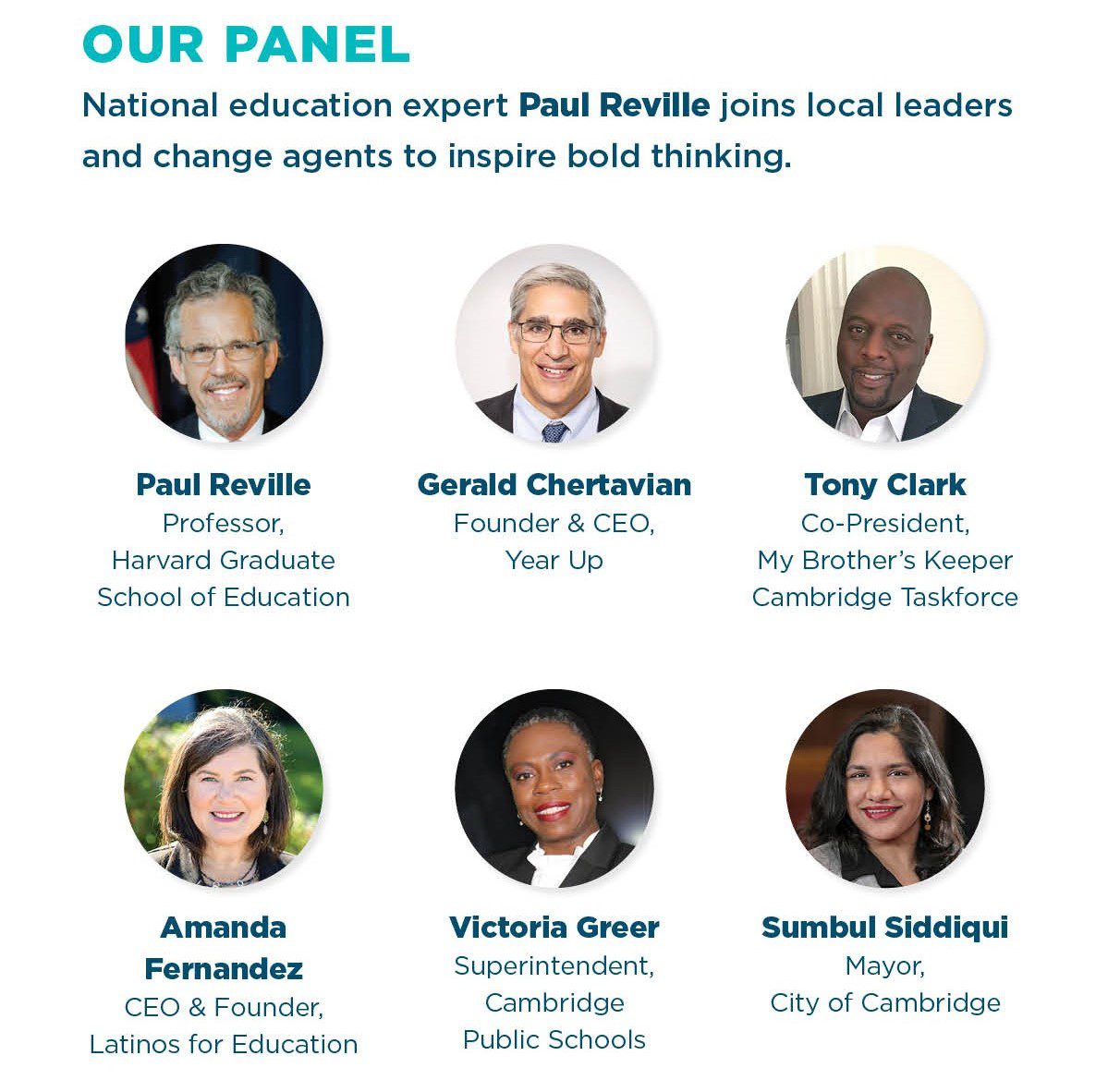 Learn more about our speakers here.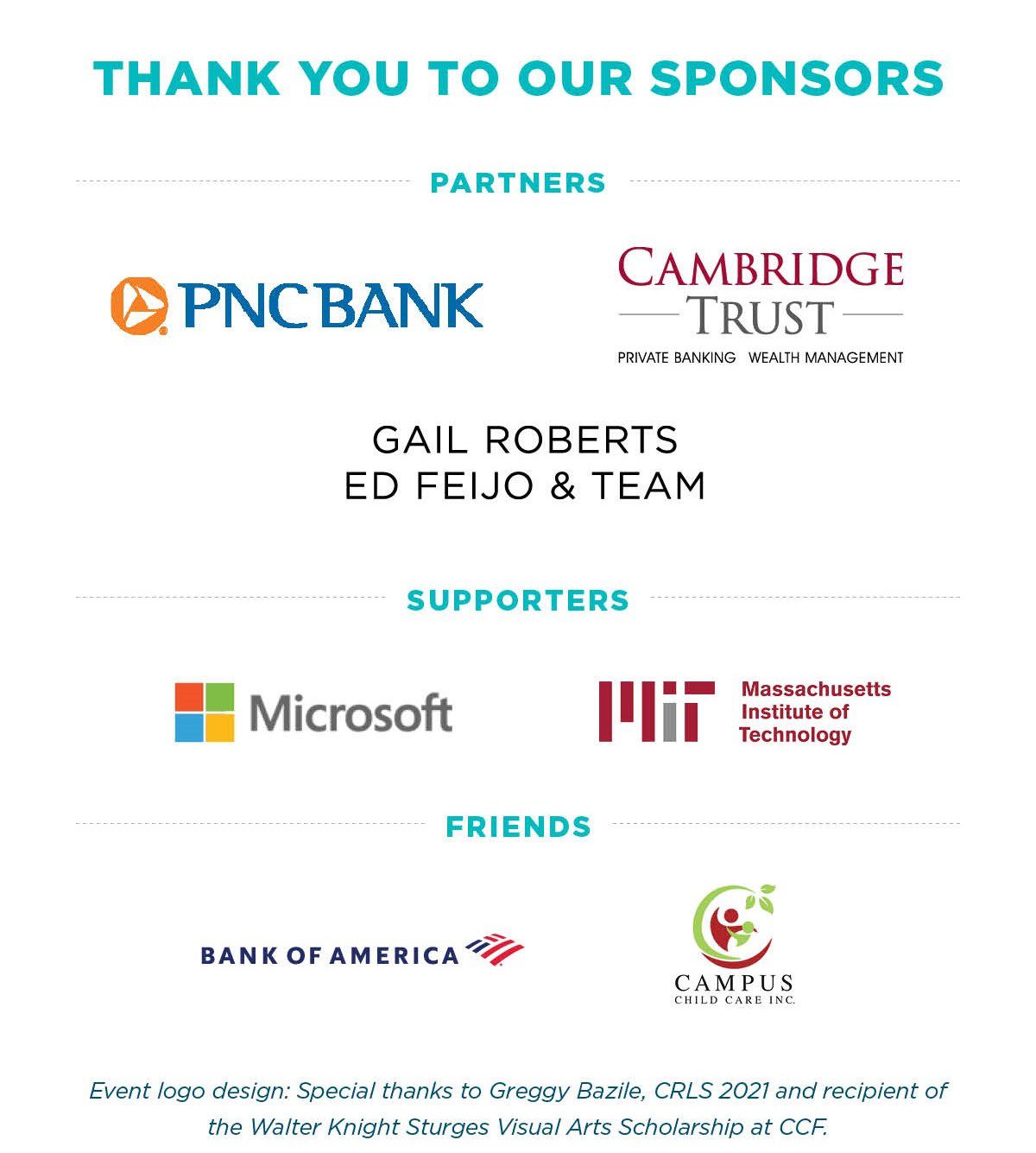 Learn more about our speakers
Paul Reville
Professor Reville returned to the Harvard Graduate School of Education as the Francis Keppel Professor of Practice of Educational Policy and Administration in 2013, having just completed nearly five years of service as the secretary of education for the Commonwealth of Massachusetts. As Governor Deval Patrick's top education advisor, Reville established the Executive Office of Education and had oversight of higher education, K-12, and early education in the nation's leading student achievement state. He served in the Governor's Cabinet and played a leading education reform role on matters ranging from the Achievement Gap Act of 2010 and Common Core State Standards to the Commonwealth's highly successful Race to the Top proposal.
He is particularly interested in matters of federal and state education policy and is now concentrating his work on the design of 21st century learning systems, braiding schooling, health/social supports and enrichments to close learning gaps.
Prior to joining the Patrick Administration, Reville had chaired the Massachusetts State Board of Education, founded the Rennie Center for Education Research and Policy, cofounded the Massachusetts Business Alliance for Education (MBAE), chaired the Massachusetts Reform Review Commission, and the Massachusetts Commission on Time and Learning, and served as executive director of the Pew Forum on Standards-Based Reform, a national think tank which convened the U.S.'s leading researchers, practitioners, and policymakers to set the national standards agenda. Reville played a central role in MBAE's development of and advocacy for Massachusetts historic Education Reform Act of 1993. Reville has been a member of the HGSE faculty since 1997 and has served as director of the Education Policy and Management Program.
Reville's career, which combines research, policy, and practice, began with service as a VISTA volunteer/youth worker. He served as a teacher and principal of two urban, alternative high schools. Some years later, he founded a local education foundation which was part of the Public Education Network. He is a board member and adviser to a host of organizations, and a frequent writer and speaker on education reform and policy issues. He edited the book entitled, A Decade of Urban School Reform: Persistence and Progress in the Boston Public Schools. He holds five honorary doctorate degrees. Last and most importantly, he is the father of four children.
Gerald Chertavian
Gerald Chertavian is the Founder and CEO of Year Up, one of the nation's largest youth workforce development programs. Chertavian was a successful technology entrepreneur and Wall Street banker, but it was through his many years as a Big Brother that he found his true calling. The young adults he met had immense talent, yet all too often they were stranded outside the economic mainstream. Chertavian saw that when given a fair chance, with challenging standards and high support, these young people could accomplish anything.
In 2000, he dedicated his life and business expertise to closing the "Opportunity Divide", and Year Up was born. Since then, Year Up has become one of the fastest growing non-profits in the nation and has been recognized by Fast Company and The Monitor Group as one of the top 25 organizations using business excellence to engineer social change.
In 2008, he was appointed by then-Governor of Massachusetts Deval Patrick to serve on the Massachusetts State Board of Elementary and Secondary Education. In 2013, he was appointed by Governor Patrick to serve as chairman of the Roxbury Community College Board of Trustees and reappointed to that role by Massachusetts Governor Charlie Baker in 2016. Gerald earned a B.A. in Economics, Phi Beta Kappa, summa cum laude, from Bowdoin College and in 2017 he was awarded the Bowdoin Common Good Award. He received his M.B.A., with honors, from Harvard Business School and in 2014 received the Distinguished Alumni Award. He is on the Board of Advisors for the Harvard Business School Social Enterprise Initiative and a former member of the World Economic Forum's Youth Unemployment Council. Gerald is also an Emeritus Trustee of both Bowdoin College and the Boston Foundation.  His 2012 book, A Year Up, is a New York Times best seller.
Tony Clark
Tony Clark is the Co-Founder and Co-President of The My Brother's Keeper, Cambridge Taskforce. He holds degrees from Morehouse College, New York University, and The City University of New York and a Certificate in Nonprofit Leadership from Tufts University's Jonathan M. Tisch College of Civic Life. Tony is a seasoned educator and moderator, who previously held posts at New York University, The City University of New York, Columbia University, and Johns Hopkins University. He served as the Executive Director of The Mid-Atlantic Region of Diploma Plus and worked at Jobs for The Future as the Senior Project Manager/Massachusetts Advanced Pathways Program (MAPP), where he managed the MAPP (Youth Career Connect for the US Department of Labor) initiative in the three targeted regions Plymouth, Middlesex, and Hampden counties.  He currently serves on the English faculty of Bunker Hill Community College, as a tenured professor, a City University of New York lecturer, and is a highly sought out consultant. His work for the United States Department of Education along with other appointments have allowed him to work closely with over 25 school districts across the United States, focusing on targeted interventions in urban centers. Tony is an avid reader, a podcaster, and is currently working on his debut book to be released in the Fall of 2022.
Amanda Fernandez
Amanda is a social entrepreneur and CEO/Founder of Latinos for Education, the first Latino founded and led national organization solely dedicated to creating leadership pathways for emerging Latino leaders in education and diversifying education nonprofit boards. Amanda began working on issues of educational opportunity and representation serving as the Vice President of Latino external engagement at Teach For America and a Director at The Bridgespan Group, supporting clients on organization and talent development. Amanda's career spans over 25 years working in the fields of recruiting, diversity, organization development, change management, strategic planning and Latino community engagement.
Over the course of her professional career, Amanda has been a frequent speaker at conferences and events. She is a Trustee of the Board with the Massachusetts Department of Elementary and Secondary Education and Roxbury Community College. She is a Fall 2015 Aspen Pahara Fellow out of the prestigious Aspen Institute and delivered the convocation speech at Boston University School of Education graduation. El Planeta has twice named her one of the 100 most influential Hispanics in Massachusetts and she's a Senior Fellow at FutureEd. Amanda holds an M.S. in Education from Fordham University and a B.A. from Western Illinois University. She lives in the Boston area with her spouse and two children.
Sumbul Siddiqui
Mayor Sumbul Siddiqui is currently serving her third term on the Cambridge City Council, and second as Mayor of Cambridge. Mayor Siddiqui immigrated to the United States from Karachi, Pakistan at the age of two, along with her parents and twin brother. She was raised in Cambridge affordable housing at the Rindge Towers and Roosevelt Towers and attended Cambridge Public Schools. After graduating with a bachelor's degree in Public Policy from Brown University, Mayor Siddiqui served as an AmeriCorps fellow at New Profit, a then Cambridge-based organization dedicated to improving social mobility for families. Upon earning her J.D. from Northwestern's Pritzker School of Law, she moved home to practice as a legal aid attorney with Northeast Legal Aid.
As mayor, her priorities include increasing affordable housing, supporting local businesses, improving Cambridge Public Schools, and leading Cambridge through the COVID-19 pandemic. In response to the COVID-19 crisis Mayor Siddiqui launched the Mayor's Disaster Relief Fund, which has raised over $5 million dollars to help individuals, small businesses, and nonprofit organizations. She also started Cambridge RISE, one of the first guaranteed income pilots in the country.
Mayor Siddiqui, who serves as chair of the School Committee, has promoted equitable access to education for Cambridge families by increasing scholarship funding for low-income children to attend high quality preschools and by implementing a Children's Savings Account program. Mayor Siddiqui looks forward to continuing to make Cambridge a more equitable and civically engaged community.
Victoria Greer
Dr. Victoria Greer was appointed to serve as Superintendent of the Cambridge Public Schools on February 2, 2022, after serving as Interim Superintendent since July 1, 2021.
Dr. Greer is a dedicated teacher and educational leader with a career that spans twenty-three years across two states and four school districts. She is proud of her southern roots, growing up in a small farm town in West Tennessee. Dr. Greer was fortunate to have dedicated role models in her Kindergarten and fourth grade teachers as well as in her basketball and track coaches who all encouraged her to persevere, dream big, and value hard work and teamwork, attributes that she has brought into her career as a teacher and educational leader. Her ability to dream big and see beyond the borders of her small southern town is what landed her in Nashville, Tennessee and later led her to relocate to Massachusetts with her family.
Dr. Greer has served as the Superintendent of Sharon Public Schools since 2017, becoming the first African American woman to hold the position. Over the years, she has held various positions at both the school and district levels in public school districts. Very early in her career as a teacher and then later as a school and district leader, Dr. Greer became known for being student-centered and a fierce advocate for both students and teachers. Her level of advocacy and dedication for doing what is right for students and teachers is what makes her stand out as a leader in public education.
Dr. Greer began her career as a middle school Special Education teacher in Metro-Nashville Public Schools (MNPS) where she also taught elementary school students over the course of her teaching tenure. Dr. Greer is not only dedicated to her school and school district, but she is also a valued member of her community. At a time when inner city schools were struggling in Nashville, Dr. Greer jumped at the opportunity to support the city and its efforts to address low performance and high drop-out rates by developing and implementing after-school intervention programs that offered wrap-around services for middle school students and their families. As someone who always seeks a challenge, Dr. Greer dedicated herself to the students and families as a teacher and instructional coach in one of the most challenging schools and communities in the district when her husband's career led her family to relocate to Memphis, Tennessee. Dr. Greer was part of the team of educators in Memphis that was recognized for their success in school turnaround and was visited by the former Secretary of Education, Margaret Spellings.
Focusing on school and district improvement, Dr. Greer worked her way up through the ranks and successfully led the efforts to revise the exceptional education programs and services in MNPS and implemented district-wide inclusive practices and co-teaching. Continuous improvement is a foundational practice that Dr. Greer actualizes both personally and professionally. As a result, she took the opportunity to relocate to Cambridge, Massachusetts to become the Assistant Superintendent of Student Services in 2013. As part of the team in Cambridge, Dr. Greer made lasting and meaningful improvements for students with special needs as well as advanced learners.
One of Dr. Greer's primary goals as an education professional and leader is to make a broad and lasting impact on public education that cultivates communities of care and belonging while ensuring that each and every student receives an excellent education that will lead to life-long success and the success of their families and the overall community. Therefore, when the opportunity to become a Superintendent presented itself, she took the opportunity and successfully led the Sharon Public Schools. As Superintendent, Dr. Greer did not shy away from difficult decisions and challenging work; within her first year as Superintendent, she addressed equity issues related to special education and English language programs by adjusting resource allocations and finding efficiencies that led to the hiring of additional staff as well as the implementation of a comprehensive curriculum. Dr. Greer led the efforts to secure funding for a new high school facility, which resulted in the approval of a $163M override to fund the facility that will open fall 2022. She is an involved, hands-on leader that developed parent/community, teacher, and student advisory groups to promote broad and effective collaboration related to district initiatives.
In addition to being an educational leader, Dr. Greer is also a dedicated wife and mother. She values spending time with her family and engaging in activities together including weekly game nights, hiking, and sporting events with her nine and twelve year old. Dr. Greer enjoys reading, writing poetry, and volunteering at her church in Cambridge where she lives.