Continuing the extraordinary legacy of Dr. Bob Moses, civil rights leader and educator. 
The Moses Family and the Cambridge Community Foundation launched the Bob Moses Fund for Education and Organizing, to both memorialize the extraordinary legacy of Dr. Bob Moses – an inspirational educator, civil rights leader, mentor, father, and father-figure to many, and to support movement builders that embody his spirit.  (Bob is pictured in the video above with his wife and longtime partner, Dr. Janet Jemmott Moses.)
The fund serves three primary purposes:
Invest in people, organizations, and initiatives whose work embodies the spirit and work of Dr. Bob Moses.
Nurture a living legacy that remains in dialogue with ideas and questions Bob raised for himself, young people, and America.
Grow a network of organizations, initiatives, and people working in his spirit.
In 2022, the Fund invested in two movement builders, providing two $75,000 grants. The recipients are:
Jeremy Dennis, a Shinnecock tribe member and award-winning contemporary fine art photographer and founder of Ma's House, a residence and communal art space for Black, Indigenous, and people of color in Southampton, New York; and
Derrick Evans, a historian and former Boston School teacher leading a 20-year effort to preserve the land and history of Turkey Creek, Mississippi, land that was owned by former slaves and facing certain destruction without intervention.
The Fund also supports the Bob Moses Speaker Series curated by Dr. Janet Jemmott Moses in partnership with MIT and the Cambridge Community Foundation. The series explores the impact of caste on three major systems in this country — education, voting, and incarceration. The Moses Family, in partnership with the Cambridge Community Foundation, seeks additional funders to fuel this important work.
We envision this growing into a multi-million-dollar resource with national reach. Thank you for honoring Dr. Bob Moses with a gift.
If you would like to mail a check, please write "Bob Moses Fund" in the memo and send it to: Cambridge Community Foundation, 99 Bishop Allen Drive, Cambridge, MA 02139.
For more information, or for other ways to donate, please contact Michal Rubin at [email protected].
We are grateful to partner with the Moses family, on the Bob Moses Fund for Education and Organizing. The family may contact donors to the fund with notes of gratitude and periodic updates. If you do not wish to be contacted in this regard, please email: [email protected]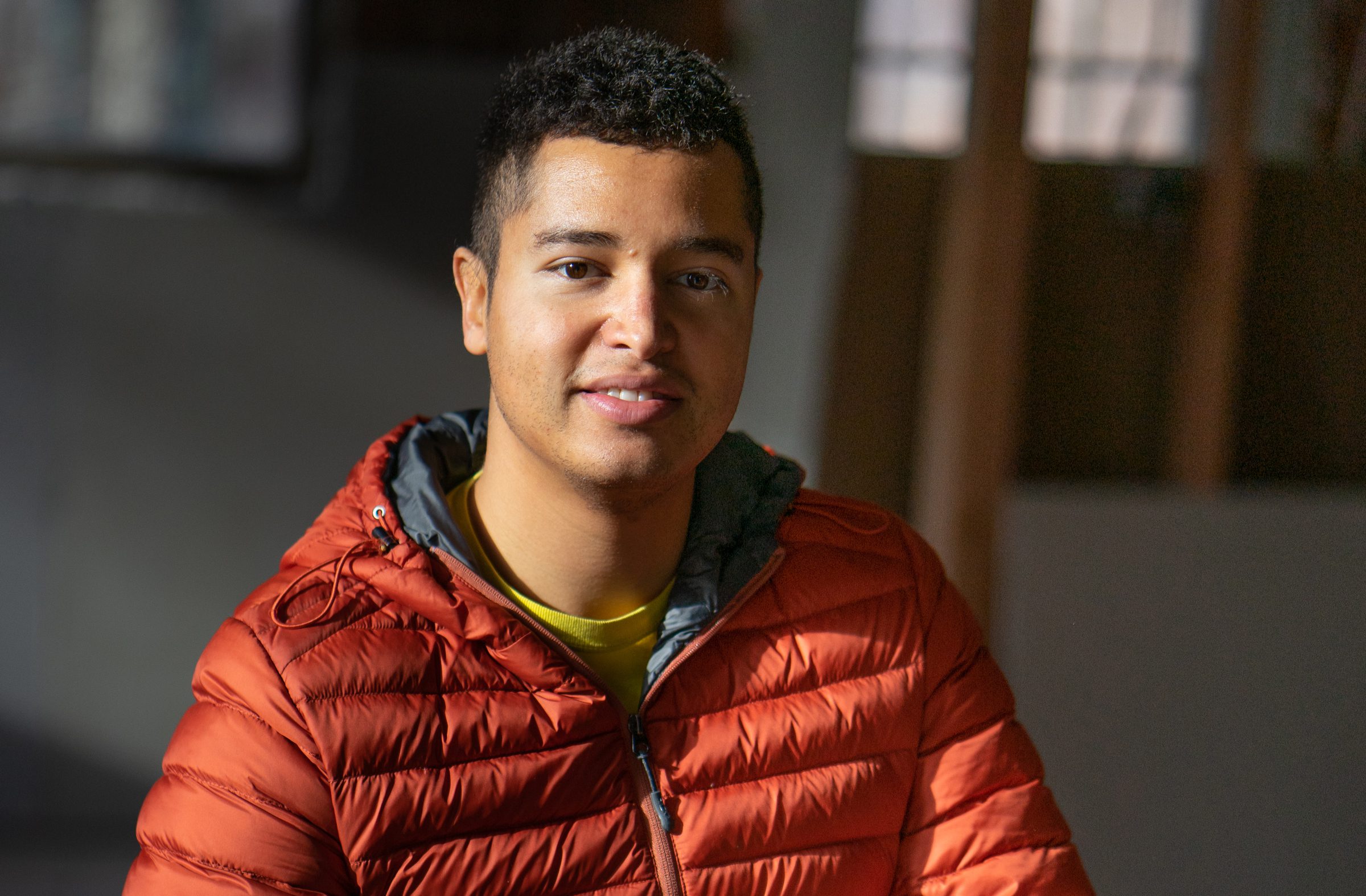 Jeremy Dennis
Since June 2020, Indigenous visual artist and photographer
Jeremy Dennis has endeavored to restore the Silva family home he grew up in to make Ma's House & BIPOC Art Studio a communal and safe space for Black, Indigenous, and People of Color (BIPOC) artists to create work, participate in artist residencies and be offered a place to exhibit their contemporary work on the Shinnecock Indian Reservation.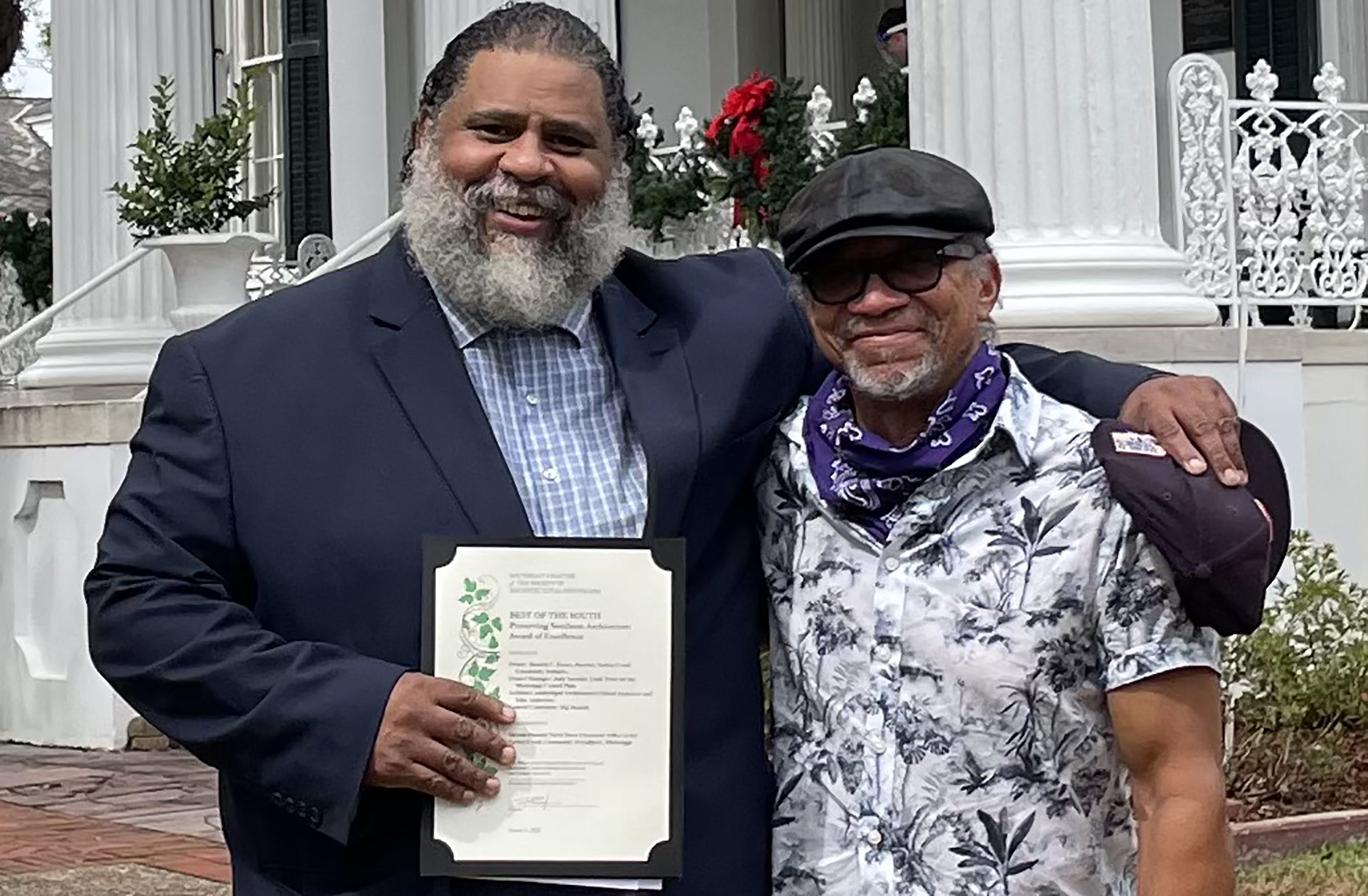 Derrick Evans (left), pictured with Bob Moses
In 2004, Derrick Evans paid $10,000 for a dilapidated house in Turkey Creek, Mississippi as a way to help preserve a small piece of the historically Black settlement founded in 1866 by enslaved people. Through unstoppable efforts to recognize this community's significant heritage, that symbolic property is now a history center and museum, and the town of Turkey Creek is listed on the National Register of Historic Places.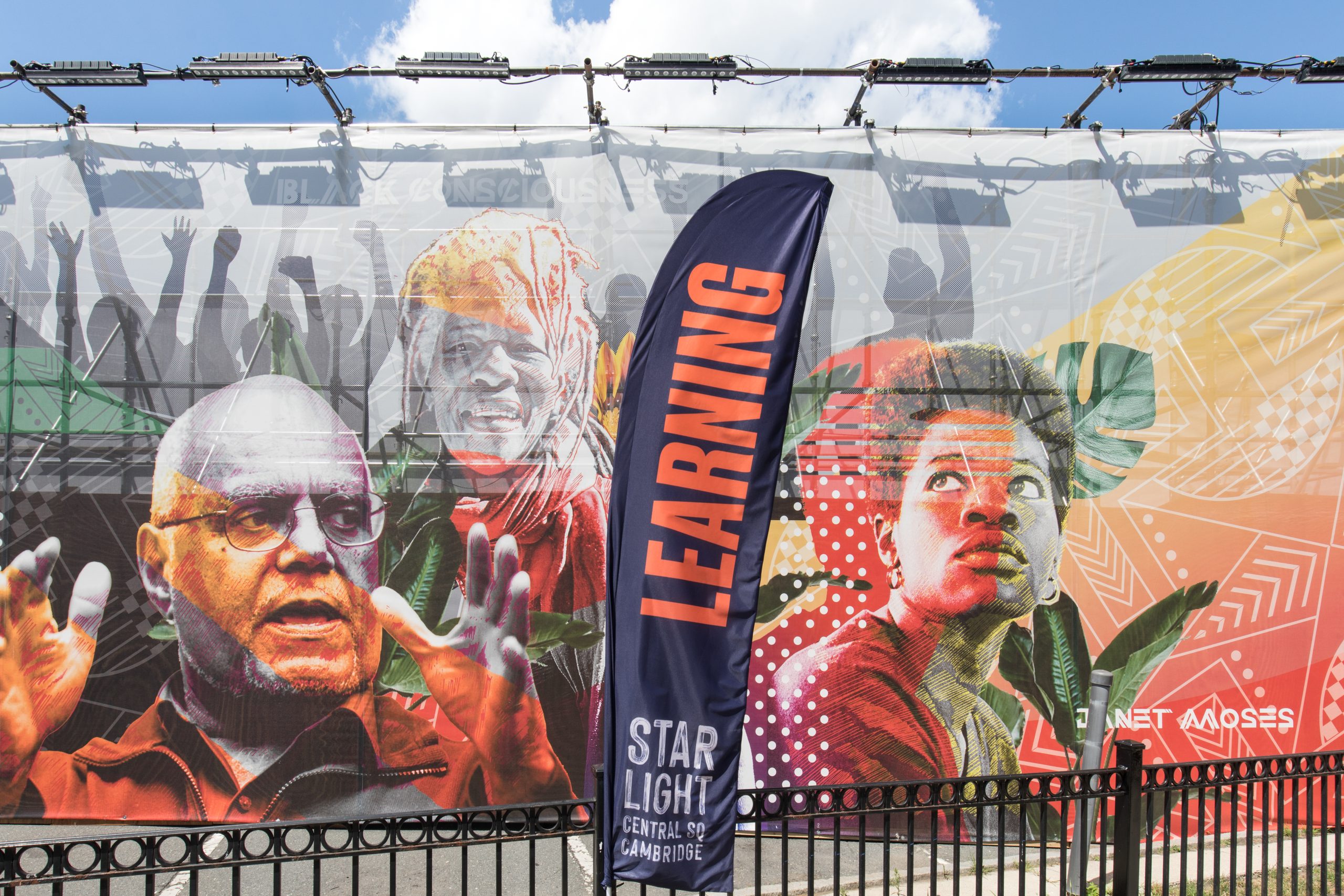 Photo provided by the Central Square BID. Mural by Victor "Mark27" Quiñones.