Alberto was interviewed by his son on El Mundo's Urban Update.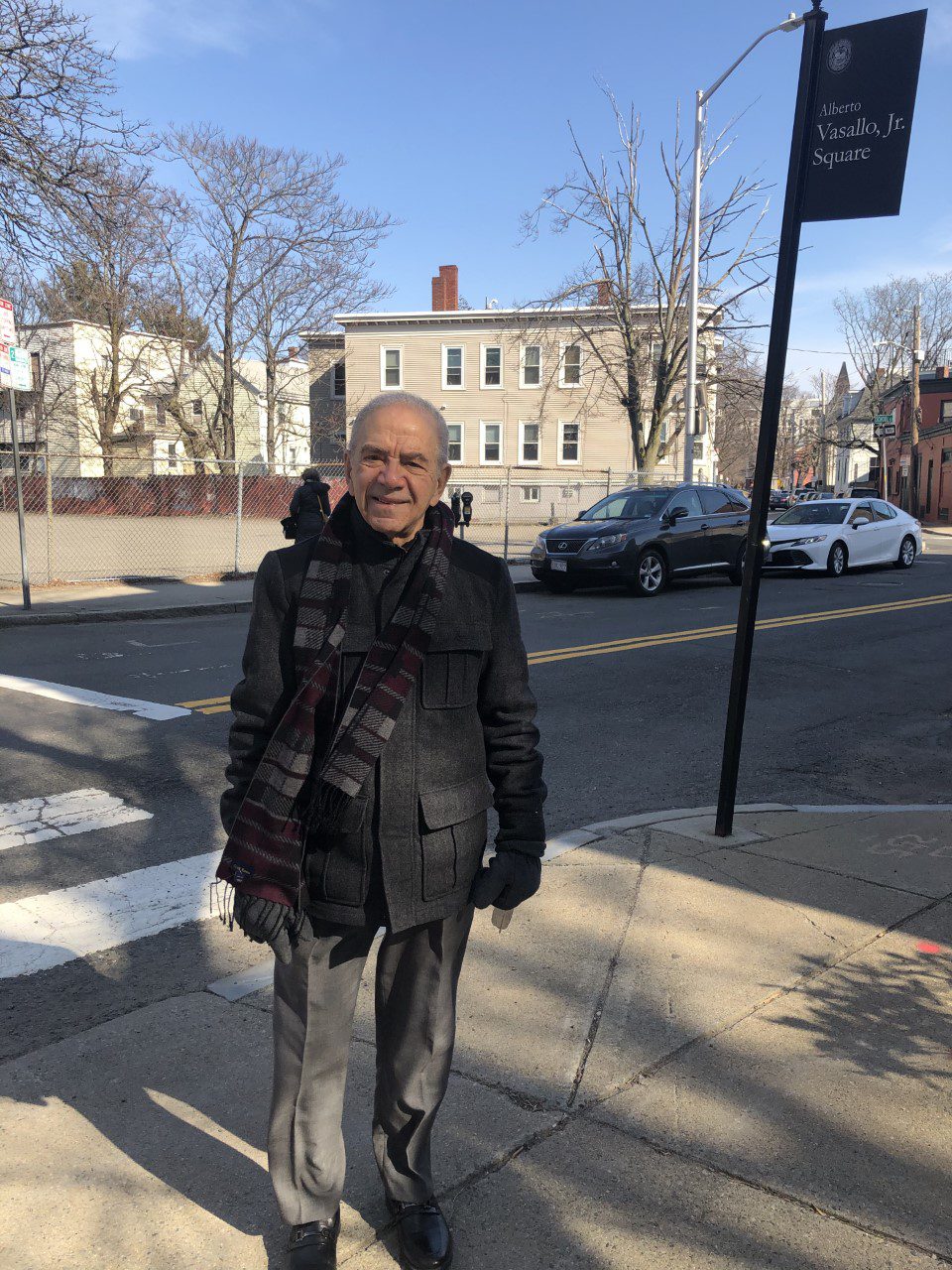 Founder and publisher of El Mundo Boston newspaper
Alberto Vasallo, Jr. is considered one of the Latino community of New England's most recognized and respected pioneers. A true trailblazer in many fields, Vasallo is most readily renowned as an industry leader in the Latino media and entertainment worlds.
As founder and publisher of El Mundo Newspaper, the area's oldest and most established Latino publication, Vasallo also has had an extensive and accomplished career in Spanish-language radio and as a large scale entertainment promoter. For nearly 30 years (from 1972-2001) he headed Radiolandia programming which ushered into the Boston market not only the tropical radio format in Spanish but also the talk-radio, open-mike format with the morning drive time show "La Hora del Café." He has been a founding member of many Latino non-profits including La Alianza Hispana, Concilio Hispano, and currently serves as President of The Cuban Cultural Center, the oldest Latino social club in New England.
Vasallo's business career spans over four decades in Boston and, along with his brother Eduardo Vasallo, has forged an indelible legacy in the Latino small business community as entrepreneurs with a vision well ahead of their time. His accomplishments have been recognized locally and nationally as his name and lifework have become synonymous with the city of Boston. In 2012, upon the official announcement of his retirement, Mr. Vasallo was asked to throw out the Ceremonial First Pitch at a Red Sox game on his birthday. The catcher was his longtime friend Red Sox Legend Luis Tiant.
Alberto is a proud native of Havana, Cuba but he says he is equally proud that both his children, Alberto Vasallo III and Maria Vasallo, were born, raised and educated in Boston.