WCVB/Channel 5's Karen Holmes Ward interviews Marvin Gilmore.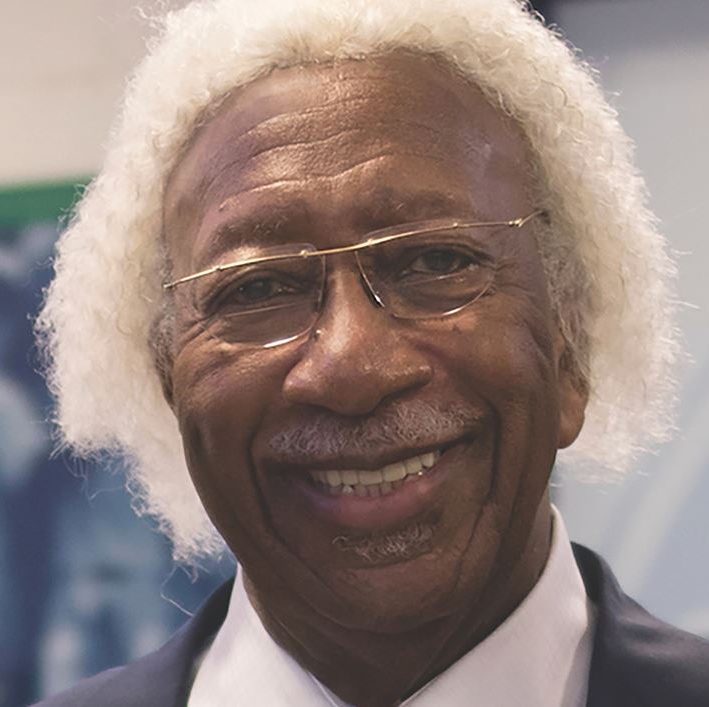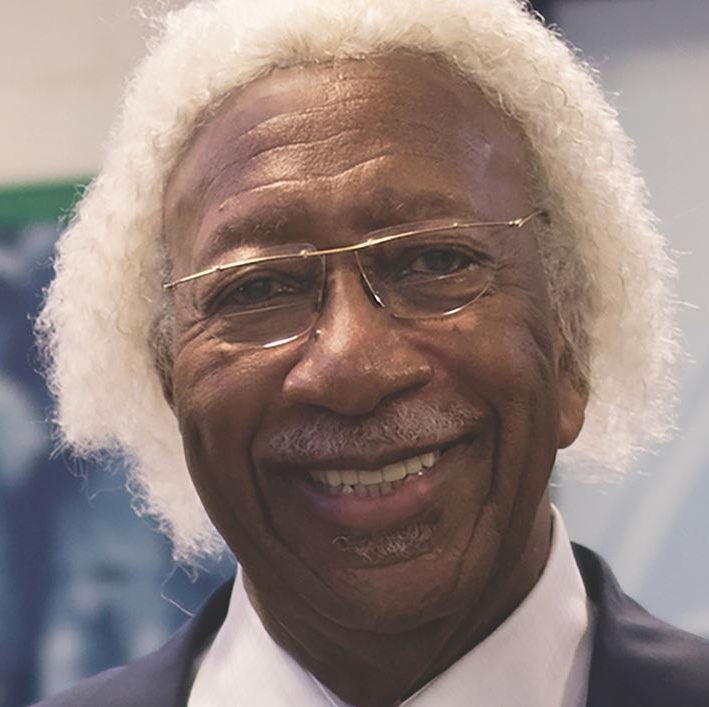 Musician, founder of The Western Front
Marvin Gilmore is a humanitarian, entrepreneur, political advisor, honored World War II veteran, musician, and family man, to name just a few of the many incarnations for which this amazing man is known, both nationally and internationally. Mr. Gilmore has a resume as eclectic as his interests.
Mr. Gilmore was a co-founder of the Unity Bank and Trust Company in Roxbury in the late 60's, the first Black-owned and operated commercial bank in Boston. Later, he served on the Low Income Housing Commission, whose proposed legislation created the Massachusetts Housing Finance Agency.
Mr. Gilmore served as the President and CEO of Community Development Corporation of Boston, a community-based, private, nonprofit economic development organization for forty-two years. Mr. Gilmore was a primary force in the development of the Southwest Corridor, Roxbury, and the South End.
In 2000, Mr. Gilmore was featured by Tom Brokaw in an NBC Nightly News special on minority service in WWII. In celebration of the 2000 Day of Honor, Mr. Gilmore joined former President Bill Clinton at the White House with General Colonel Powell and the late Senator Edward Kennedy. Mr. Gilmore also participated in Laying of the Wreath of the Unknown Soldier at Arlington National Cemetery.
On January 15, 2010 by a decree signed by the President of the French Republic, Mr. Marvin E. Gilmore Jr. was named a "Chevalier" of The Legion of Honor. And on May 20, 2010, at the Massachusetts State House, on the occasion of the 75th Annual Massachusetts Lafayette Day, Mr. Gilmore was honored for having been admitted to France's Legion of Honor, by local, national, and international dignitaries, and was presented with the Governor's Citation "In recognition of your dedicated service during World War II and being the first African American from New England to receive the Legion of Honor Medal", by Governor Deval Patrick.
Mr. Gilmore currently serves on the boards of several of Boston's leading nonprofit institutions, including: The University of Massachusetts Boston, The New England Conservatory of Music, and The Roxbury Trust Fund. He also established the "Marvin & Lorna Gilmore Foundation" for African American and International Students at Brandeis University.
Mr. Gilmore received the Honorary Degree of Doctor of Humane Letters, from Endicott College. And he received his undergraduate diploma in percussion performance, from the New England Conservatory of Music, in 1951.
Mr. Gilmore is an advisor and mentor with organizations that seek to improve the lives of Boston citizens. His biography, Marvin Gilmore: Crusader for Freedom by Paul Katzeff was published in 2014.