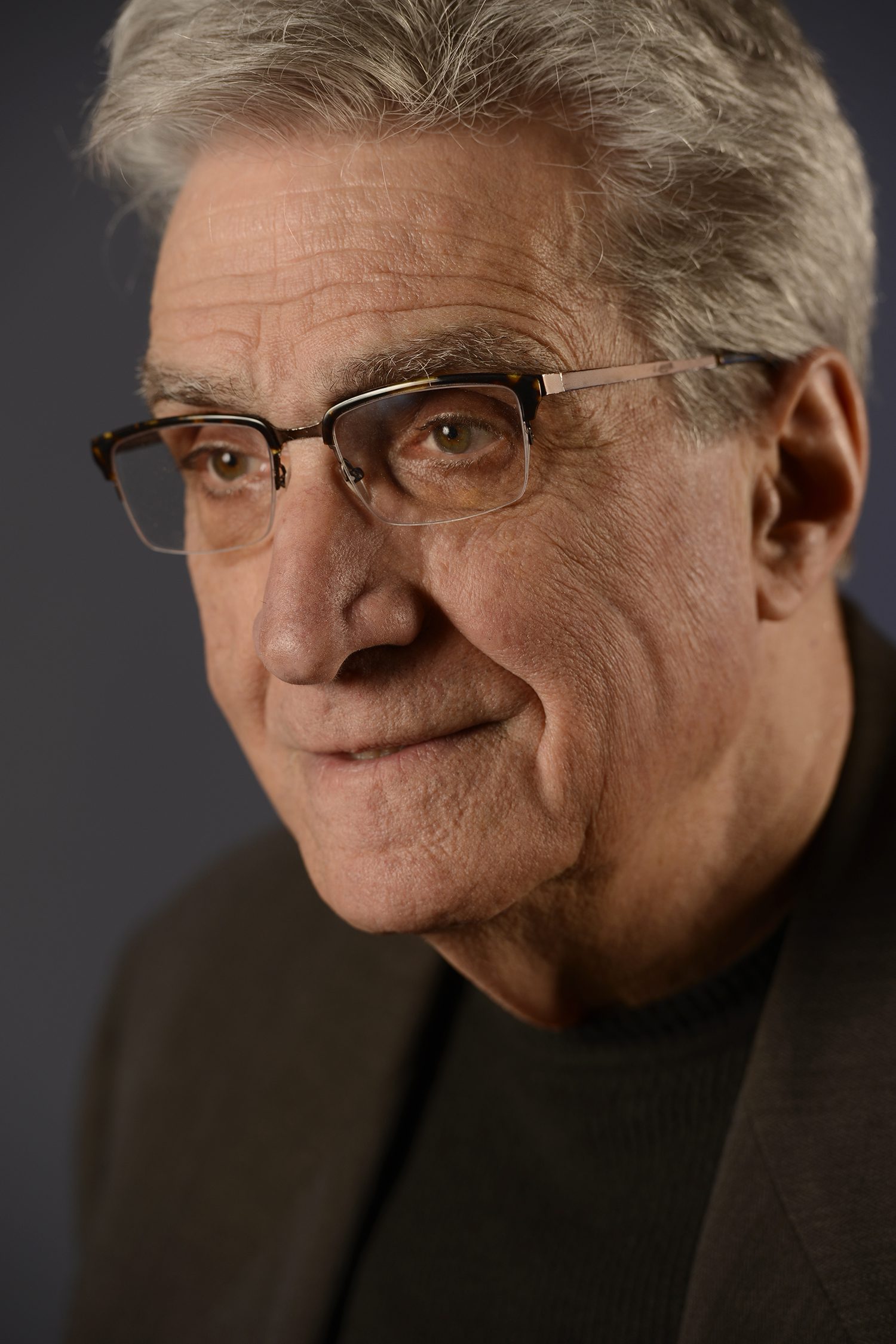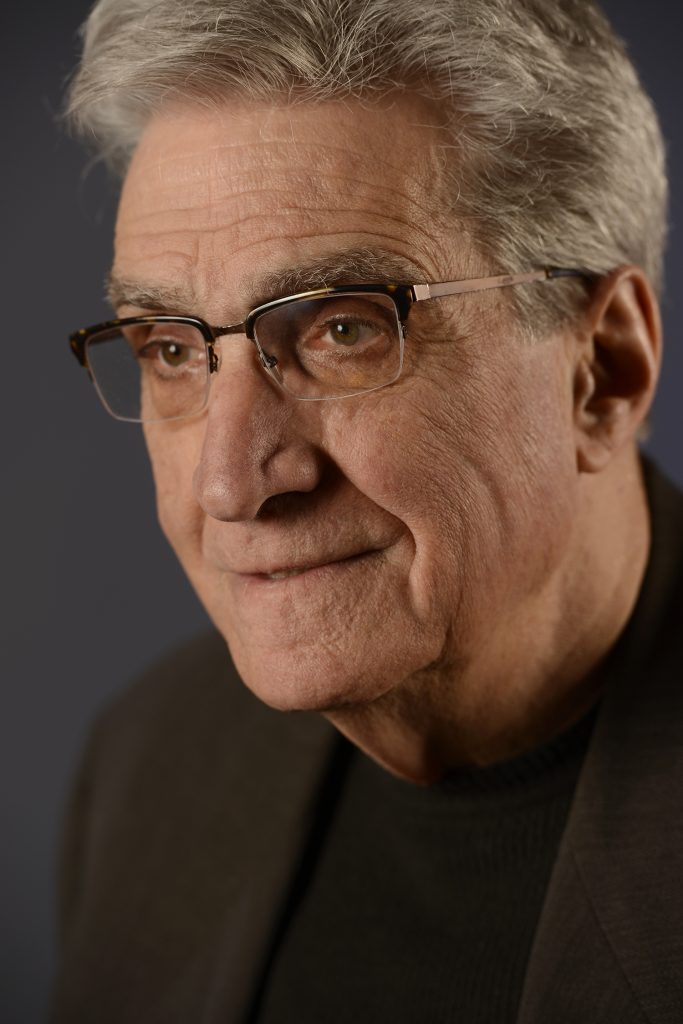 US Poet Laureate, founder of the Favorite Poem Project
Robert Pinsky is a poet, essayist, translator, teacher, and speaker. His first two terms as United States Poet Laureate were marked by such visible dynamism—and such national enthusiasm in response—that the Library of Congress appointed him to an unprecedented third term. Throughout his career, Pinsky has been dedicated to identifying and invigorating poetry's place in the world.
Known worldwide, Pinsky's work has earned him the PEN/Voelcker Award, the William Carlos Williams Prize, the Lenore Marshall Prize, Italy's Premio Capri, the Korean Manhae Award, and the Harold Washington Award from the City of Chicago, among other accolades.
Pinsky is a professor of English and creative writing in the graduate writing program at Boston University. In 2015 the university named him a William Fairfield Warren Distinguished Professor, the highest honor bestowed on senior faculty members who are actively involved in teaching, research, scholarship, and university civic life.
Writing and Speaking:
Elegant and tough, vividly imaginative, Robert Pinsky's poems have earned praise for their wild musical energy and range. His anthology The Figured Wheel: New and Collected Poems 1966-1996 was a Pulitzer Prize finalist. His most recent poetry collection, At the Foundling Hospital, was published in 2016 by Farrar, Straus and Giroux. Other poetry collections include Selected Poems (FSG, 2011), Gulf Music (FSG, 2007), and Jersey Rain (FSG, 2001). In 2013 WW Norton published Singing School: Learning to Read (and Write) Poetry by Studying with the Masters, a unique combination anthology, personal essay, and textbook.
His landmark, best-selling translation of The Inferno of Dante received the Los Angeles Times Book Award and the Howard Morton Landon Prize for translation. Pinsky is also co-translator of The Separate Notebooks, poems by Nobel Prize winner Czeslaw Milosz. Pinsky's prose book, The Life of David, is a lively retelling and examination of the David stories, narrating a wealth of legend as well as scripture.
In addition to his poetry and prose, Pinsky wrote the libretto for Tod Machover's opera Death and the Powers: A Robot Pageant, which premiered in Monaco in 2010. In 2013, the Shakespeare Theatre Company performed his newly commissioned adaptation and translation of Friedrich Schiller's Wallenstein.
Pinsky has spoken on poetry and its impact at venues across the country. His Tanner Lectures at Princeton University were published as Democracy, Culture and the Voice of Poetry (Princeton University Press, 2002). His Campbell Lectures at Rice University were published as Thousands of Broadways: Dreams and Nightmares of the American Small Town (University of Chicago Press, 2009).
Bringing Poetry to Life:
As Poet Laureate, Robert Pinsky founded the Favorite Poem Project, in which thousands of Americans—of varying backgrounds, all ages, and from every state—shared their favorite poems. The project's videos, giving voice to the American audience for poetry, demonstrate that poetry has a vigorous presence in the American cultural landscape. The anthology Americans' Favorite Poems (Norton, 1999), which includes letters from project participants, is in its 18th printing. A more recent anthology, An Invitation to Poetry (Norton, 2006), comes with a DVD featuring the video segments from the project, including videos sponsored by the Poetry Foundation.
His popular Massive Open Online Course (MOOC), "The Art of Poetry," has been available to the public through EdX since 2014. The course explores the pleasures of poetry with the underlying principle that the more you know about an art, the more pleasure you will find in it. A video repository from the course offers mini-lectures and conversations on subjects ranging from parody to music and poetry, with readings of works from a wide variety of poets.
Pinsky often performs his poems with eminent jazz musicians, in venues ranging from schools and universities to jazz clubs. His has produced two CDs with Grammy-winning pianist Laurence Hobgood, PoemJazz and PoemJazz II: House Hour.
Always seeking to bring poetry to a broad audience, Pinsky is the only member of the American Academy of Arts and Letters to have appeared on "The Simpsons" and "The Colbert Report." For years a regular contributor to PBS's NewsHour, he publishes frequently in magazines such as The New Yorker, The Atlantic Monthly, The Threepenny Review, and The Best American Poetry anthologies, a popular series for which he also served as editor of the 25th anniversary volume, The Best of the Best American Poetry.