A scene from Alfaro's critically-acclaimed play, Before I Leave You, set in Harvard Square. Presented by Huntington Theatre Company.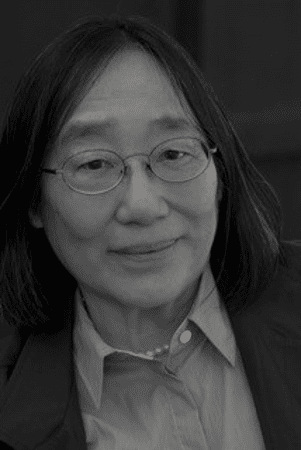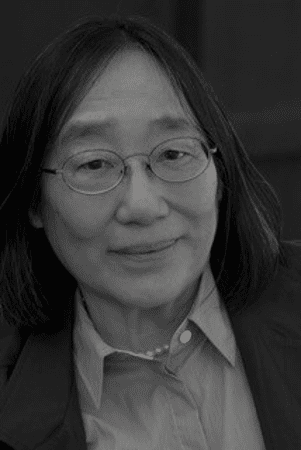 Photo by Leita Hagemann Luchetti
Playwright, Huntington Playwriting Fellow, Asian-American Playwrights Collective member
Rosanna Yamagiwa Alfaro started out writing short stories but has been writing plays for the last 40 years. Her plays include Before I Leave You (Huntington Theatre in Boston), Behind Enemy Lines (Pan Asian Repertory in N.Y.C.), Mishima (East West Players in L.A.), Martha Mitchell (Edinburgh Fringe Festival and Six Figures Theater Co. in N.Y.C.), Barrancas (Magic Theater in San Francisco), Pablo and Cleopatra (New Theatre, Boston), Mexico City and Sailing Down the Amazon (Boston Women on Top Festival), and It Doesn't Take a Tornado and Amsterdam (La MaMa in N.Y.C.). She was co-producer, writer, and narrator of Japanese American Women: A Sense of Place, a documentary directed by Leita Hagemann, which aired on PBS in Seattle and was part of a traveling exhibit of the Smithsonian Institution (1992).
She received a Huntington Playwriting Fellowship in 2010 and Massachusetts Cultural Council Artist Fellowship in Playwriting in 2011. Her plays have been anthologized by Baker's Plays, Heinemann, Meriwether Publishing, PlaySource, Smith and Kraus, in vivo Ink and Charta Books, Ltd.
She graduated from Harvard and received an M.A. from Berkeley.  She has lived in Cambridge for over 50 years with her husband, Gustavo, and they have two children, Anna and Pablo.