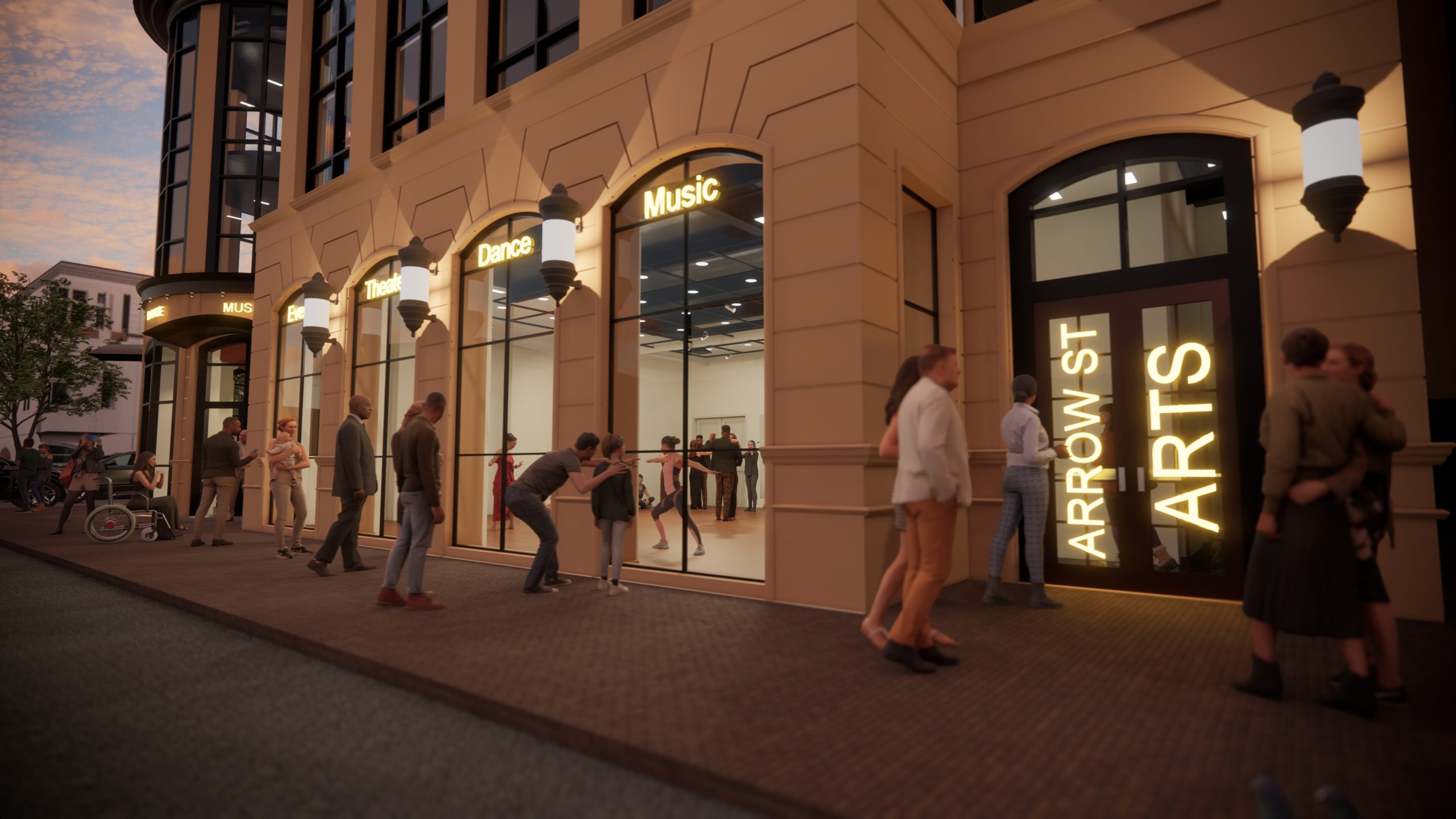 About
The Cambridge Community Foundation is committed to ensuring equitable access to arts and culture in Cambridge. This fall, in partnership with Arrow Street Arts, we are excited to announce the first cycle of the Arrow Street Arts Fund. This fund aims to strengthen the arts and culture ecosystem by providing subsidized use of a newly renovated Arrow Street Arts multi-space venue located at 2 Arrow Street in Harvard Square. Through this partnership, we hope to increase access to affordable and welcoming arts spaces in Cambridge.
The Arrow Street Arts Fund is driven by a 2018 study, "Boston Performing Arts Facilities Assessment", which highlights that a key barrier for local artists is the limited access to performance spaces, in part because of the cost of rent and related fees. In 2019, the Cambridge Mayor's Arts Task Force also documented the increasing displacement of artists in Cambridge, which only worsened during the pandemic.
As the foundation of and for all of Cambridge, we aspire to make our community vibrant, just, and equitable for all. This fund underlines the Foundation's commitment to strengthening the creative capacity of arts and culture in Cambridge. In addition to lessening the gap between the needs of artists and the availability of performance spaces, grants will aim to support artists from historically underserved groups and diverse backgrounds.
This fund also plays a part in the Foundation's larger strategic goal of building social cohesion, by strengthening and diversifying the art and culture ecosystem.
Apply
Am I or my organization eligible to apply?
Danny Dicamillo
2023-11-07T20:23:22+00:00
The ASA Fund accepts applications from organizations and artists with designation as a 501(c)(3) tax-exempt entity or with fiscal sponsorship by an entity with such a designation.
Programs/events applying to the ASA Fund must:
Be approved through the Arrow Street Arts rental inquiry process
Take place within 1 year of the application deadline
Serve Cambridge and those that live in or rely on Cambridge
Align with the goals of the ASA Fund
Please note approved grants may only be used to subsidize the cost of rental space. Approved grants may or may not cover full cost.