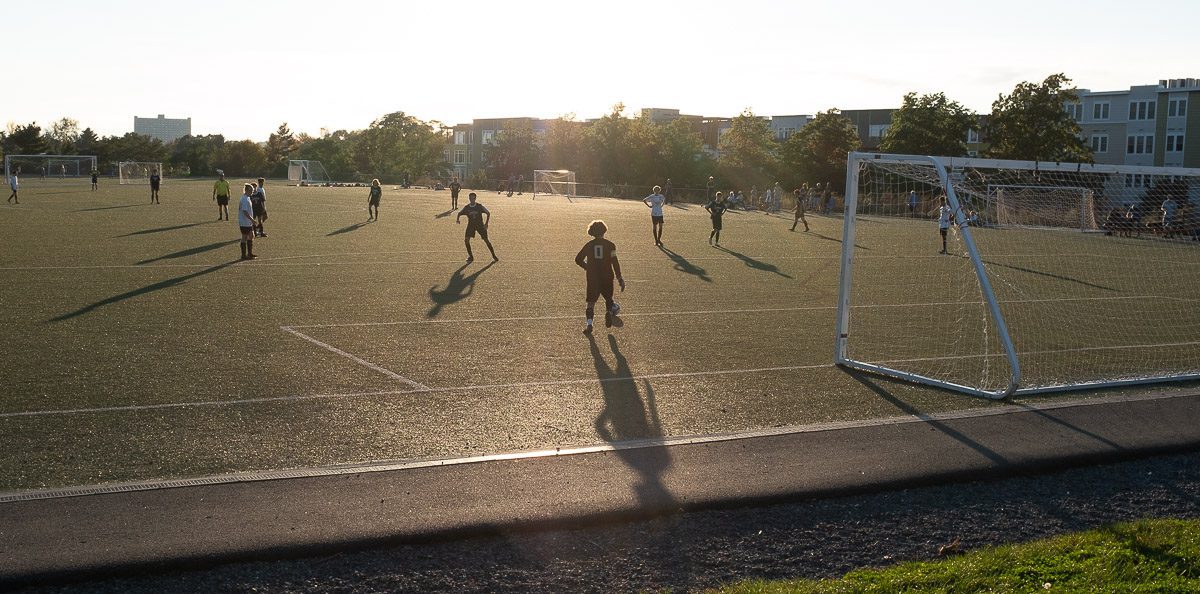 Photo by Cindy Weisbart.
In Summer 2022, the Cambridge Community Foundation (CCF) launched CAMBRIDGE WINS, Sports Equity Grants—an initiative supporting summer programming for Cambridge youth who face barriers to access.
While sports are typically thought of as impactful on physical health, they also contribute to mental, social, educational, and financial health. When sports opportunities are equitably accessible to all, community health is enriched, and social cohesion is furthered. However, a 2022 Teen Health Survey at Cambridge Rindge and Latin School found that 61% of students face barriers to participating in after-school activities and less than 50% of students engage in physical activity five or more days per week. Inequities in physical activity are exacerbated during the summer when school year programs cease. Cambridge WINS aims to support enriching youth sports programs and share the health and community benefits equitably among everyone.
Created in partnership with Cambridge natives and sports enthusiasts, Joe Bradlee and Matt Meyersohn, the CAMBRIDGE WINS initiative in its first two years has infused $34,000 into programs that make enriching activities accessible to all youth, regardless of socioeconomic status.  
See our latest WINS grants announcement in June 2023 >>
Read the 2022 announcement about our inaugural WINS grants >>
Watch a video featuring WINS grants recipients >>
How to apply
The 2023 deadline has passed.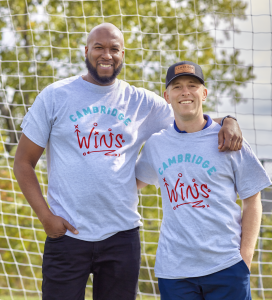 Eligibility: The Foundation accepts grant applications from coaches, athletes, and leaders of sports/recreation programs who are providing summer programming to youth in Cambridge, MA who face barriers to access, including financial or family constraints. Grants are up to $500 for individuals and $1,000 for nonprofits.
Have questions or would like to get involved with this initiative? Please email us at [email protected].
Stay in touch with the Foundation to learn about future grant opportunities through CAMBRIDGE WINS.
Photo by Margaret Lampert of a 2022 Cambridge WINS grant recipient, coach Kenny Cooper (left), and WINS co-creator, Joe Bradlee (right).