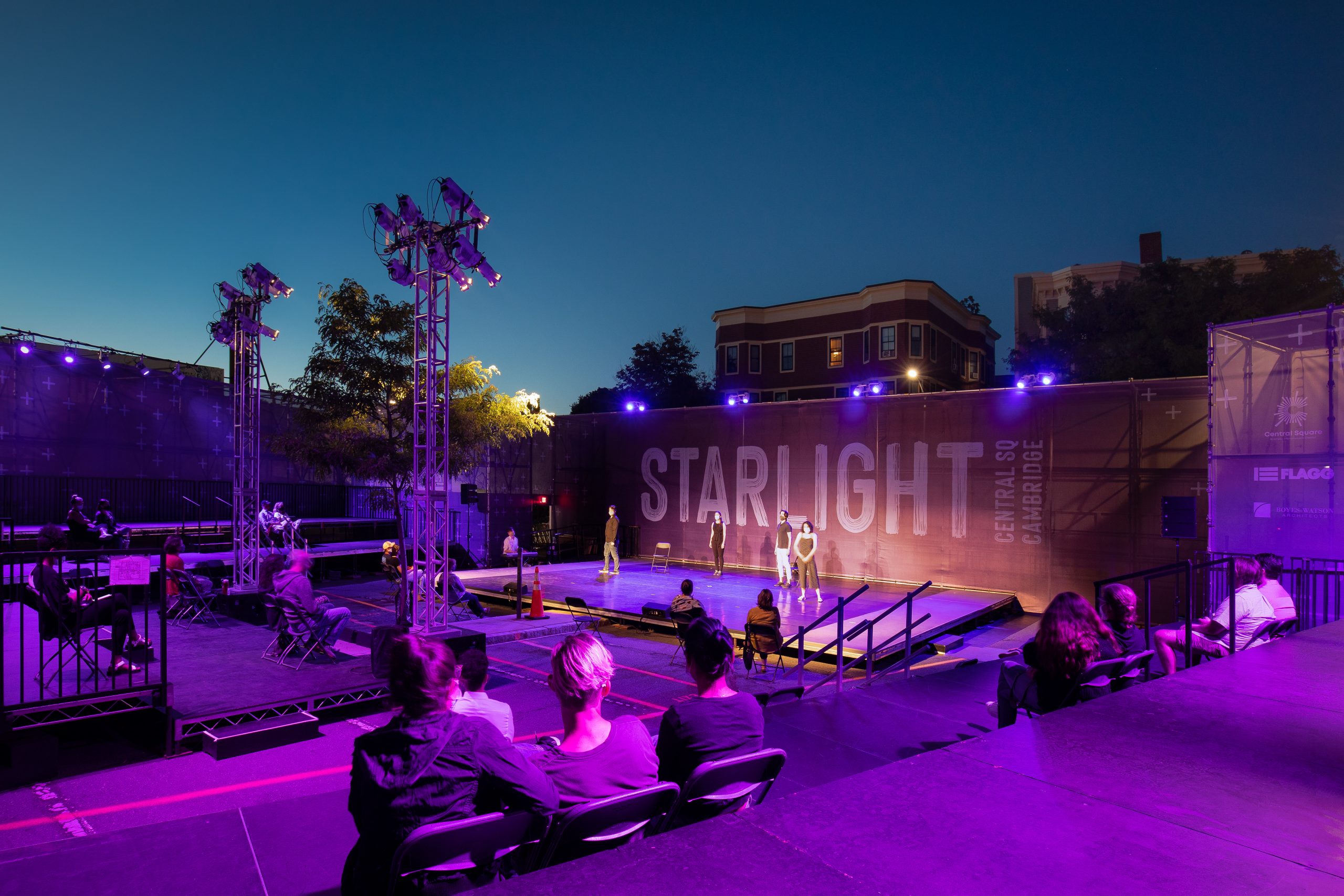 "Starlight Square". Photo courtesy of the Central Square Business Improvement District.
In October of 2020, the Cambridge Community Foundation and the City of Cambridge joined forces to launch a new Cultural Capital Fund to address urgent needs in the local arts and culture sector. 
About
The Cultural Capital Fund invests in nonprofit organizations, individuals, and projects that preserve and nurture arts and culture in Cambridge ensuring that our city continues its long-standing tradition of innovation and strives to nurture the diversity and creativity vital to Cambridge. 
To date, the Fund has awarded more than 40 grants to arts organizations. The Foundation also committed to building an endowment for the arts and culture sector to protect the city's cultural richness over the long term. 
Apply
Applications for the Cultural Capital Fund are currently closed. To learn more about the Cultural Capital Fund or submit a letter of interest, please contact Christina Turner, Director of Programs and Grantmaking, at [email protected]. 
The Cultural Capital Fund seeks to fund projects that: 
Spark creativity and imagination in youth to nurture future generations of creative thinkers and artists.

 

Elevate and sustain Central Square, the city's only cultural district, as a destination for the arts.

 

Protect the viability of the local arts and culture ecosystem to foster creativity and innovation.

 
Donate
To invest in the Cultural Capital Fund, please click here.
Our Grantmaking and Nonprofit News
For more information on our impact and nonprofit partnerships, explore our past press releases and sign up to receive newsletters.
Nonprofits serving Cambridge are invited to apply to the Community Fund until September 25.
We're supporting 18 summer sports programs designed for Cambridge youth who face barriers to access.
We joined Food For Free to celebrate a product of our partnership: a refrigerated truck that will get millions more meals to neighbors.