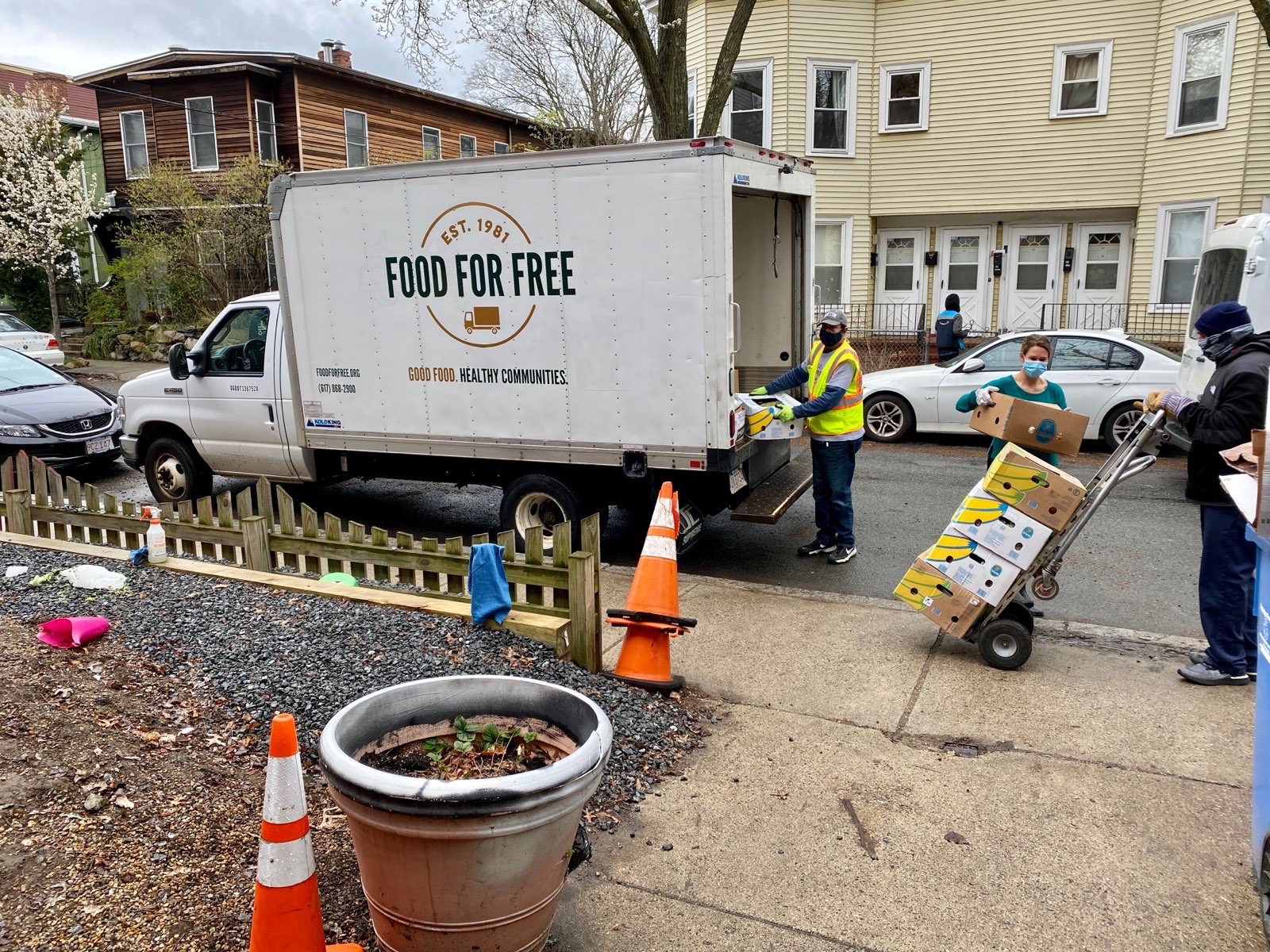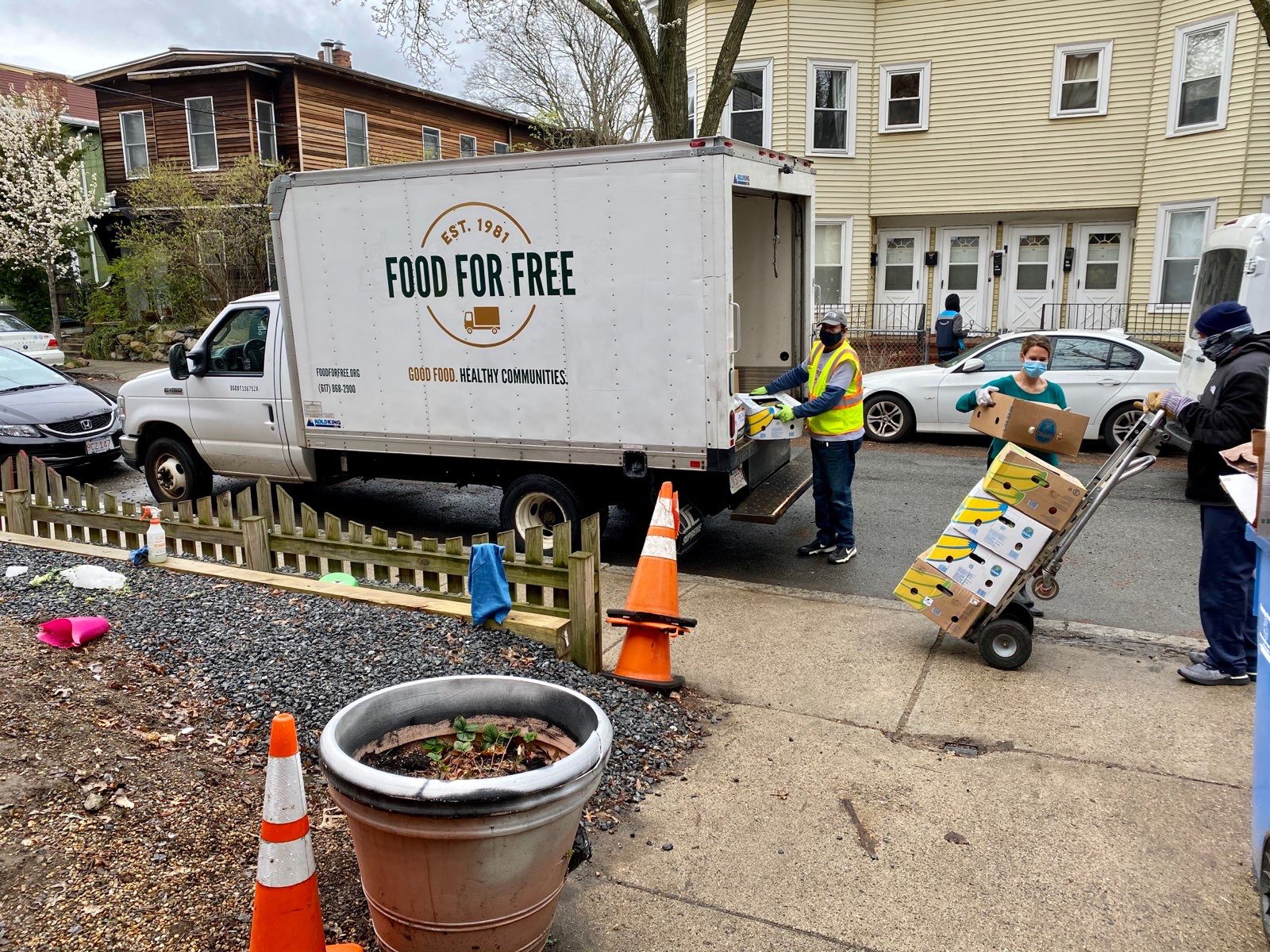 Photo courtesy of Food For Free.
Massachusetts COVID-19 Relief Fund
The Cambridge Community Foundation is proud to partner with the Massachusetts COVID-19 Relief Fund to support Middlesex County nonprofits on the frontlines of the COVID-19 crisis serving our most vulnerable communities. Learn about each of our grantmaking cycles: June 30th; July 14th; and July 28th.
The Massachusetts COVID-19 Relief Fund supports those across the state most impacted by the COVID-19 health crisis, focusing on essential frontline workers and vulnerable populations including the homeless, immigrant populations, people with disabilities, and those facing food insecurity. The Fund works in concert with regional community foundations and nonprofit leaders who partner with local leaders to understand the response and relief landscape, strategically filling in where gaps are pronounced.  
Our 23 local grant recipients of the MA COVID-19 Relief Fund include:
14 nonprofits serving Cambridge
Four nonprofits serving Medford
Five nonprofits serving Somerville
Community Action Agency of Somerville, Inc. (CAAS): $100,000 for the Somerville Cares Fund, to assist low-income households in danger of eviction with rent arrearages.

Welcome Project, Inc

.: $30,000 to provide financial support to immigrant families in Somerville, Medford

,

and Cambridge who are financially impacted by COVID-19, helping with utilities and other direct costs.

Somerville Community Corporation

:

 

$20,000 t

o provide rental assistance to low-income and vulnerable residents of Medford and Somerville. 

Somerville Hispanic Association for Community Development

:

 

$

10

,000 

to support basic food needs of people who had lost their jobs due to the COVID-19 pandemic.

Project SOUP

 (at So

merville Homeless Coalition)

: 

$10,000 to support the basic needs of Somerville families facing food insecurity.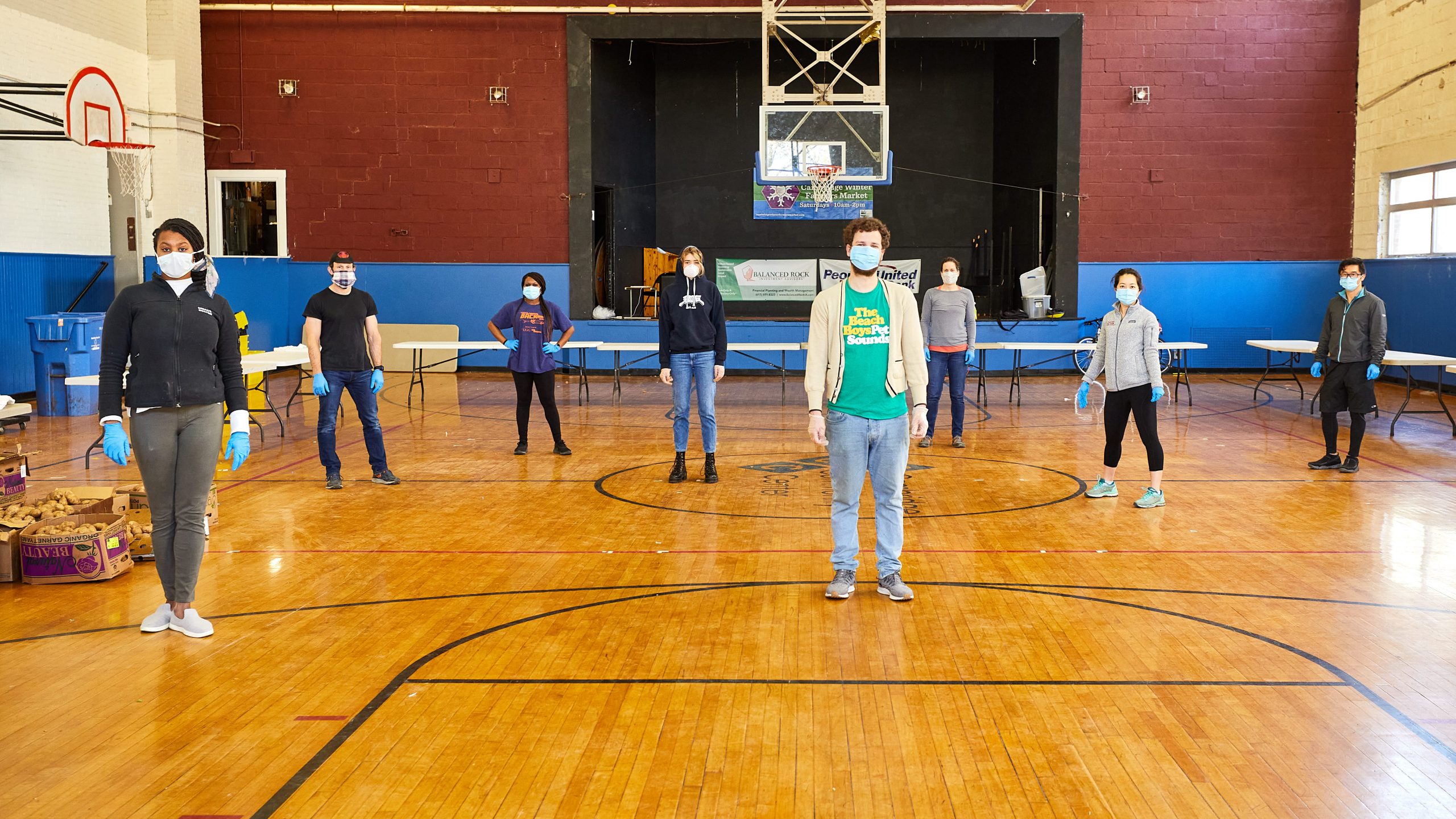 Volunteers and staff at the Cambridge Community Center's Food & Supply Pantry. Photo courtesy of the Center.