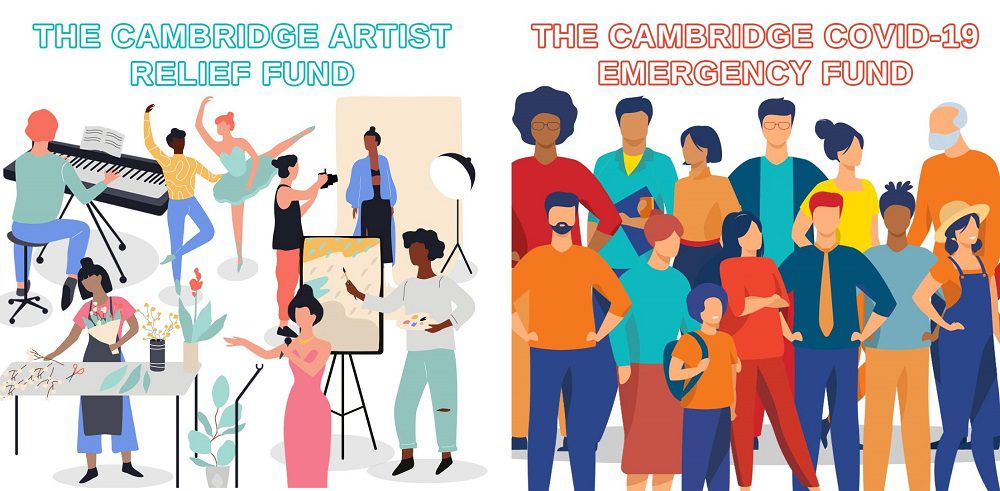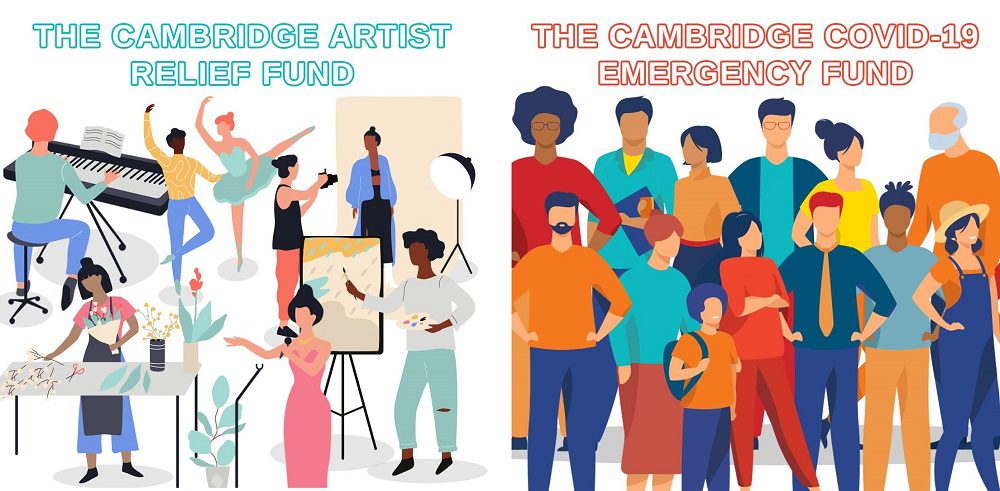 As we faced the COVID-19 pandemic, the Cambridge Community Foundation needed to act swiftly to address urgent needs in our community. Over four months—through several efforts—we infused over $1.9 million in relief dollars into the community. As we share the results and the acts of generosity which made this possible, we urge you to join with us as we pivot to recovery and reset an agenda based in equity and justice.
In March 2020, we established two emergency funds—the Cambridge COVID-19 Emergency Fund and the Cambridge Artist Relief Fund—and, in partnership with our generous donors, raised over $1.2 million. Within four months we granted all the dollars raised, providing emergency cash grants to individuals and organizations immediately affected by the pandemic, including:
1,475 individuals, families, and artists;
27 nonprofits offering cash assistance to our vulnerable populations;
36 arts organizations.
In Summer 2020, in partnership with the Massachusetts COVID-19 Relief Fund, we distributed an additional $695,000 in grants to 23 nonprofits in Cambridge, Somerville, and Medford supporting vulnerable populations in need of food, affordable housing, and mental health and other supports.
In partnership with our donors, we established the Feeding Our Hometown Heroes initiative in Spring 2020, funding the delivery of 4,000 local, nutritious restaurant meals to local, frontline hospital staff.
Learn more below about these four funding initiatives that have defined our COVID-19 relief work.
And our work to support our community through the pandemic is not over. Though we concluded grantmaking to individuals from our emergency funds, we continue to help our community address urgent needs, adjust to a new normal and recover by working in deep partnership with our nonprofits and helping launch and support other creative ventures. Our Cambridge COVID-19 Emergency Fund continues to accept generous donations for this purpose and you can give here.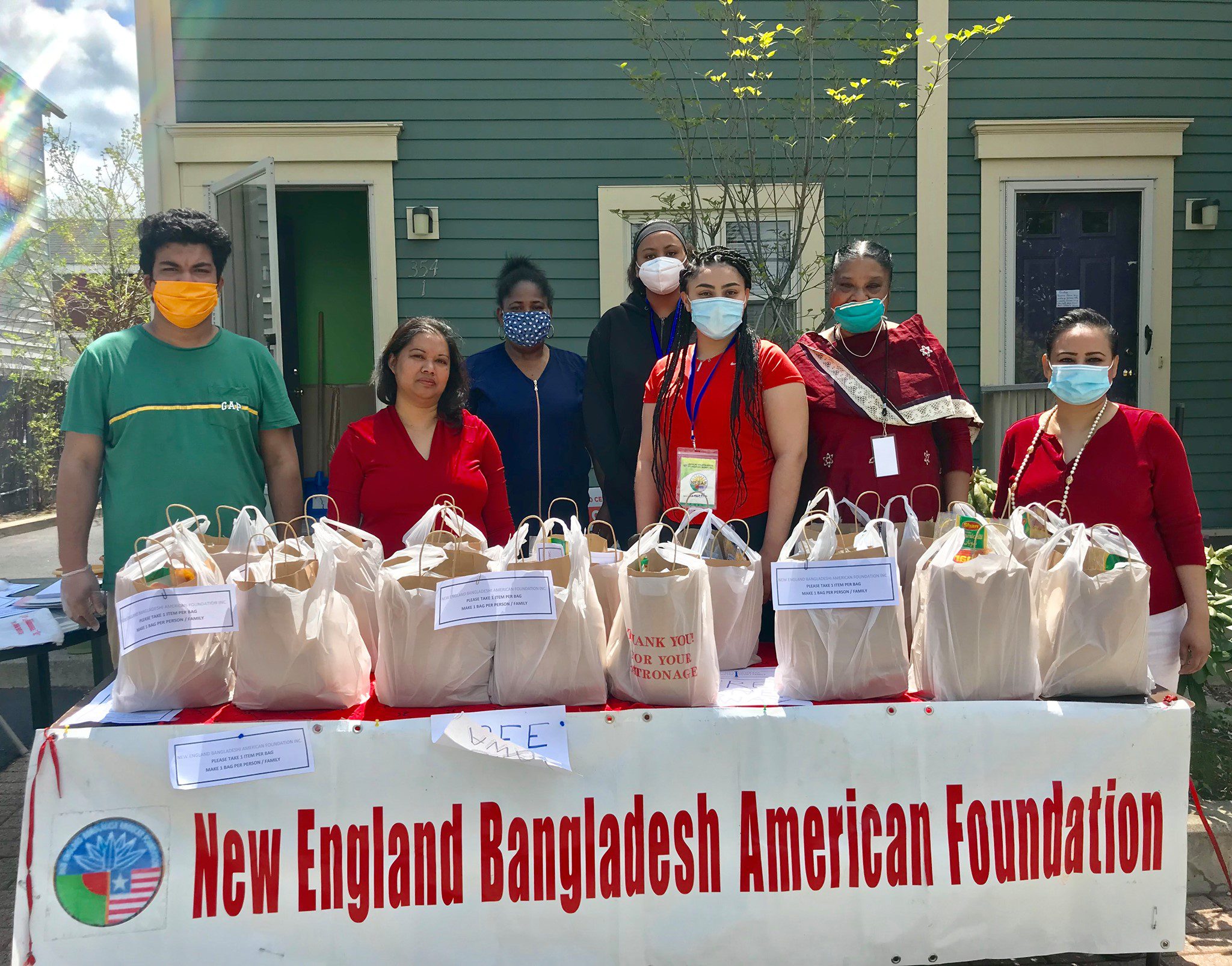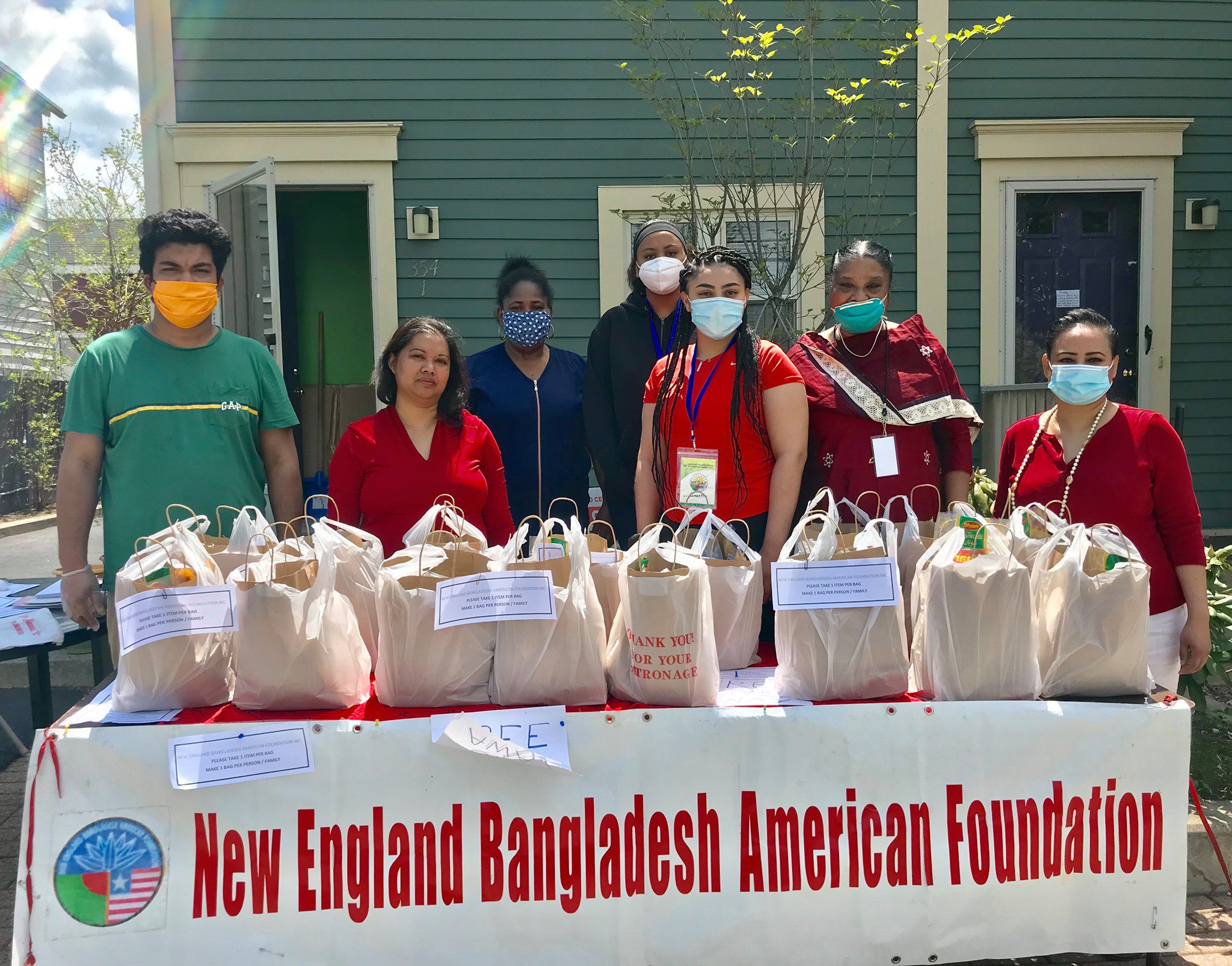 Photo courtesy of New England Bangladeshi American Foundation, a grant recipient of our emergency fund.
Launched in March 2020, the Fund was seeded with $50,000 from the Foundation's urgent needs fund, and since, hundreds of people, organizations, and local businesses have contributed to the fund with gifts ranging from $5 to $100,000.
The pandemic laid bare the inequities in our city with our most vulnerable populations— immigrant and low-income families, single mothers, hourly-workers hit the hardest. We received between 100 and 200 applications for emergency funds weekly and distributed grants to individuals over a four-month period, until the fund was depleted.
Thanks to the power of collective giving in our community, we awarded one-time cash grants of $200 to $1,000 to more than 1,200 Cambridge residents, workers, and small businesses experiencing financial crisis. We supported hundreds more people in partnership with 27 nonprofits, which received grants of $2,500 to $10,000 to make cash transfers to their constituents.
We welcome those still interested to donate now. While we've concluded grantmaking to individuals, the Fund is still accepting contributions to help us support the nonprofits offering emergency relief and leading recovery work.
We thank our incredible donor community—400+ individuals strong—who make this work happen! The power of collective giving is incredible, and we are honored by the generous response by so many in this time.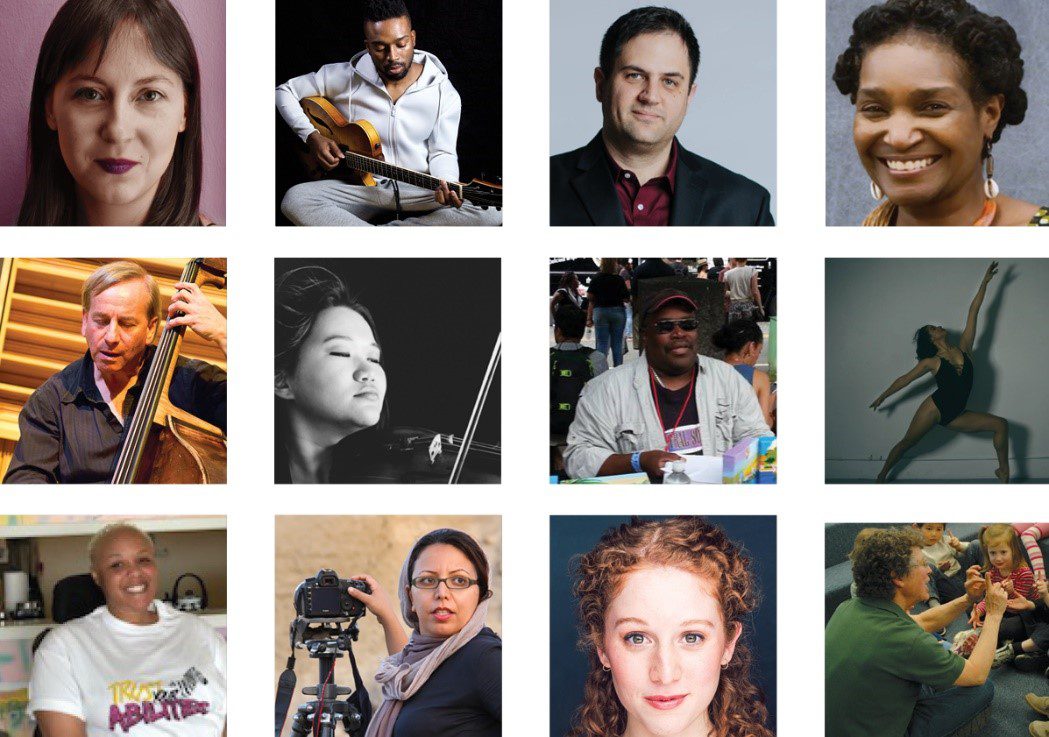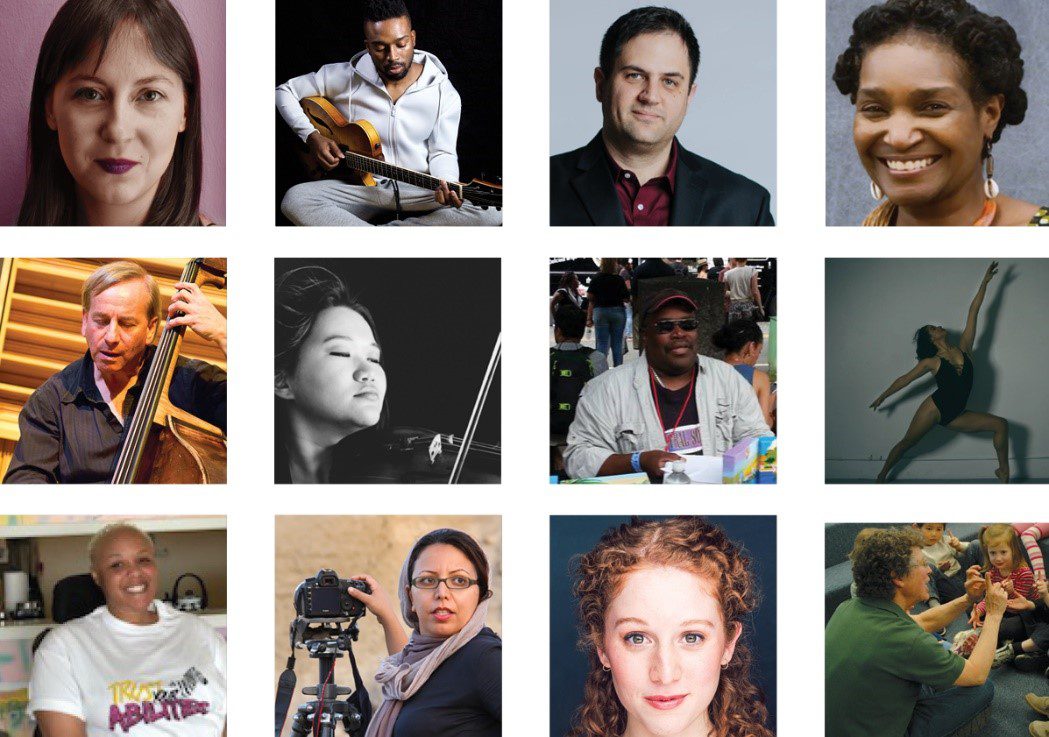 A collage of some of the local artists supported by the Cambridge Artist Relief Fund.
The COVID-19 pandemic has put staggering pressures on the arts and culture sector and artists in Cambridge. The Cambridge Community Foundation, in partnership with the City of Cambridge and its generous donors, addressed the urgent need of arts and culture nonprofits, artists, and performers by taking immediate action in March 2020, to deploy direct grants to artists and arts organizations through the Cambridge Artist Relief Fund.
Thanks to contributions of key supporters and more than 100 community donors, the Foundation distributed nearly $270,000 in one-time grants ranging from $200 to $750 to 269 individual artists and groups and grants of up to $5,000 to 36 arts organizations.  
The Foundation has long-term plans to protect the arts in our city. Through the newly created Cultural Capital Fund, we strive to strengthen and sustain our arts and culture ecosystem, foster creative placemaking with a focus on our designated cultural district, Central Square,  and invest in the next generation of Cambridge's cultural creatives.
Our sincere thanks to City of Cambridge and the Cambridge Arts Council for their partnership on the fund, including its creation and distribution of grants to artists in need.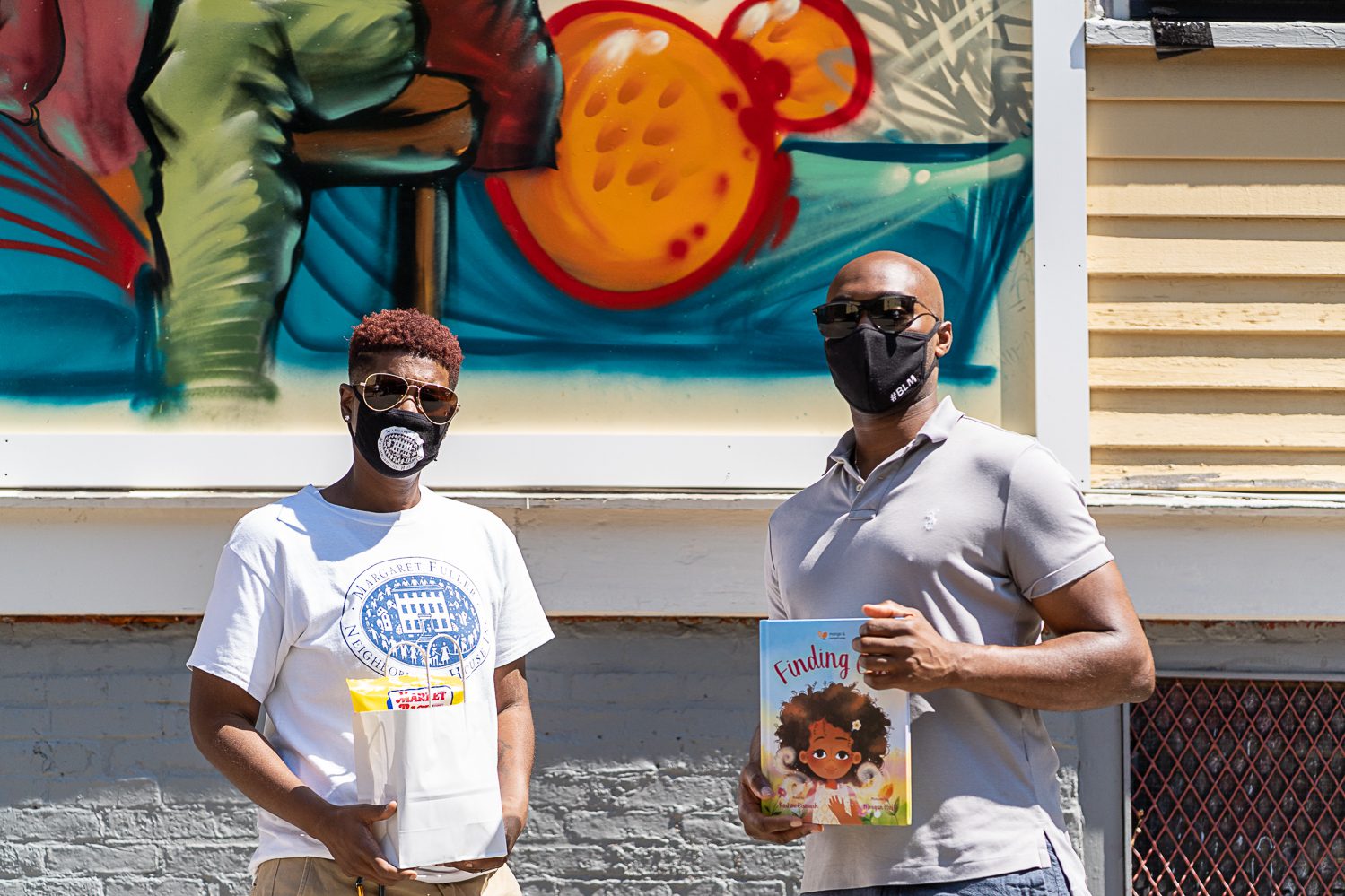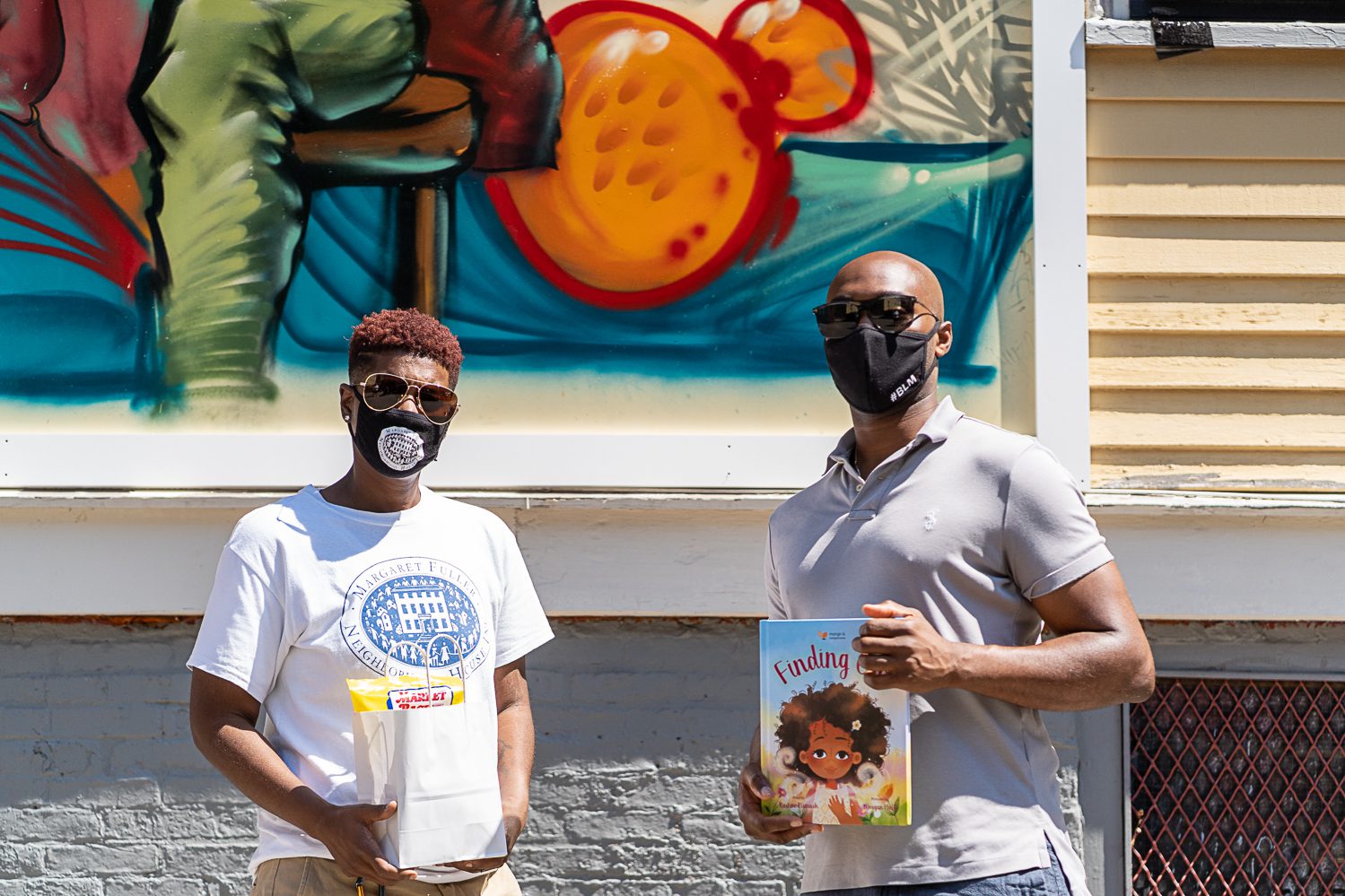 Photo by Sam Seidel of Margaret Fuller Neighborhood House, a CCF and MA COVID-19 Relief Fund grant recipient.
The Cambridge Community Foundation was proud to partner with the Massachusetts COVID-19 Relief Fund in Summer 2020 to support Middlesex County nonprofits on the frontlines of the COVID-19 crisis serving our most vulnerable communities. Over the course of three grantmaking cycles (June 30th; July 14th; and July 28th), we distributed $695,000 in grants to nonprofits in Cambridge, Somerville, and Medford. See a complete list of our 23 local grant recipients of the MA COVID-19 Relief Fund.
The Massachusetts COVID-19 Relief Fund supports those across the state most impacted by the COVID-19 health crisis, focusing on essential frontline workers and vulnerable populations including the homeless, immigrant populations, people with disabilities, and those facing food insecurity. The Fund works in concert with regional community foundations and nonprofit leaders who partner with local leaders to understand the response and relief landscape, strategically filling in where gaps are pronounced.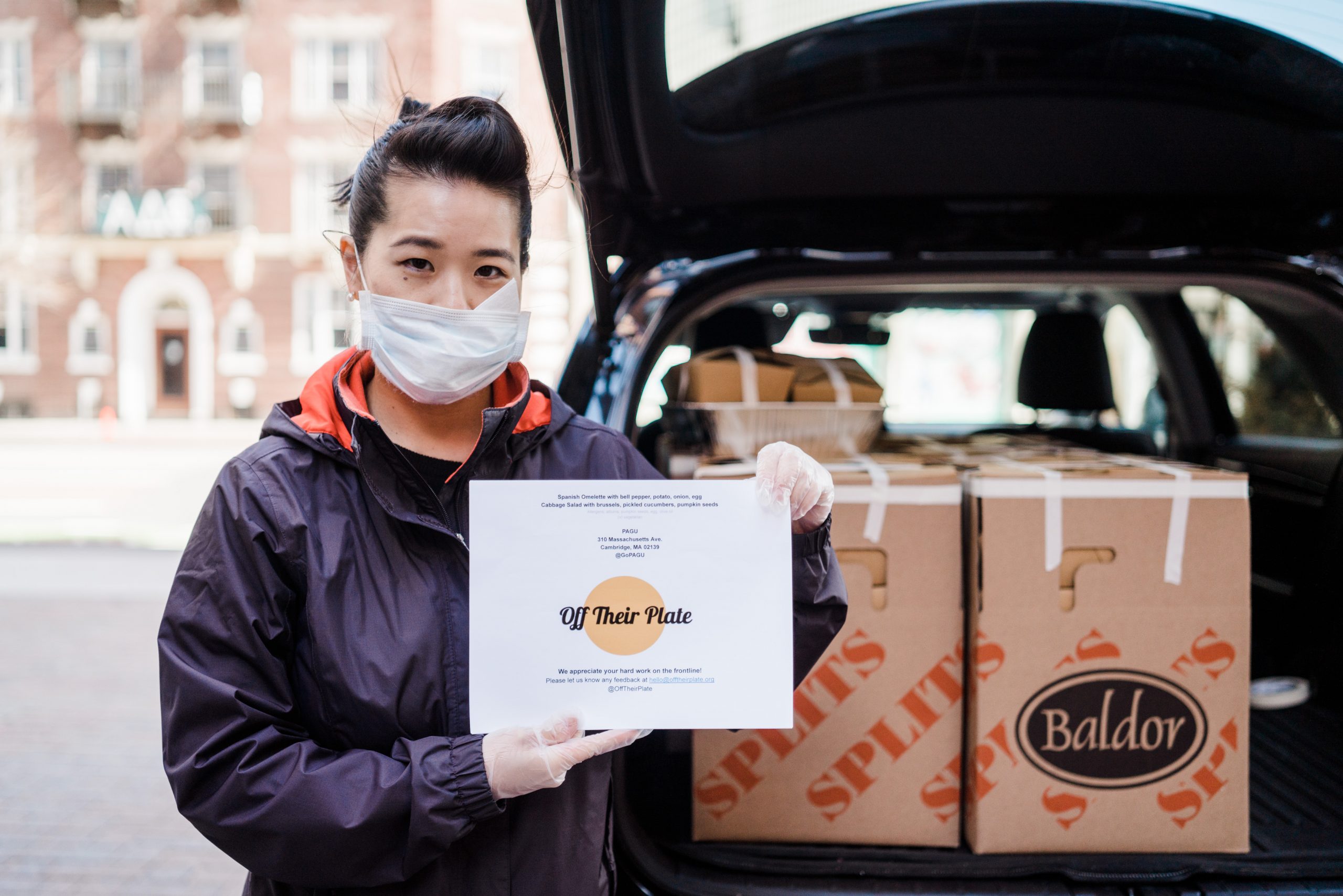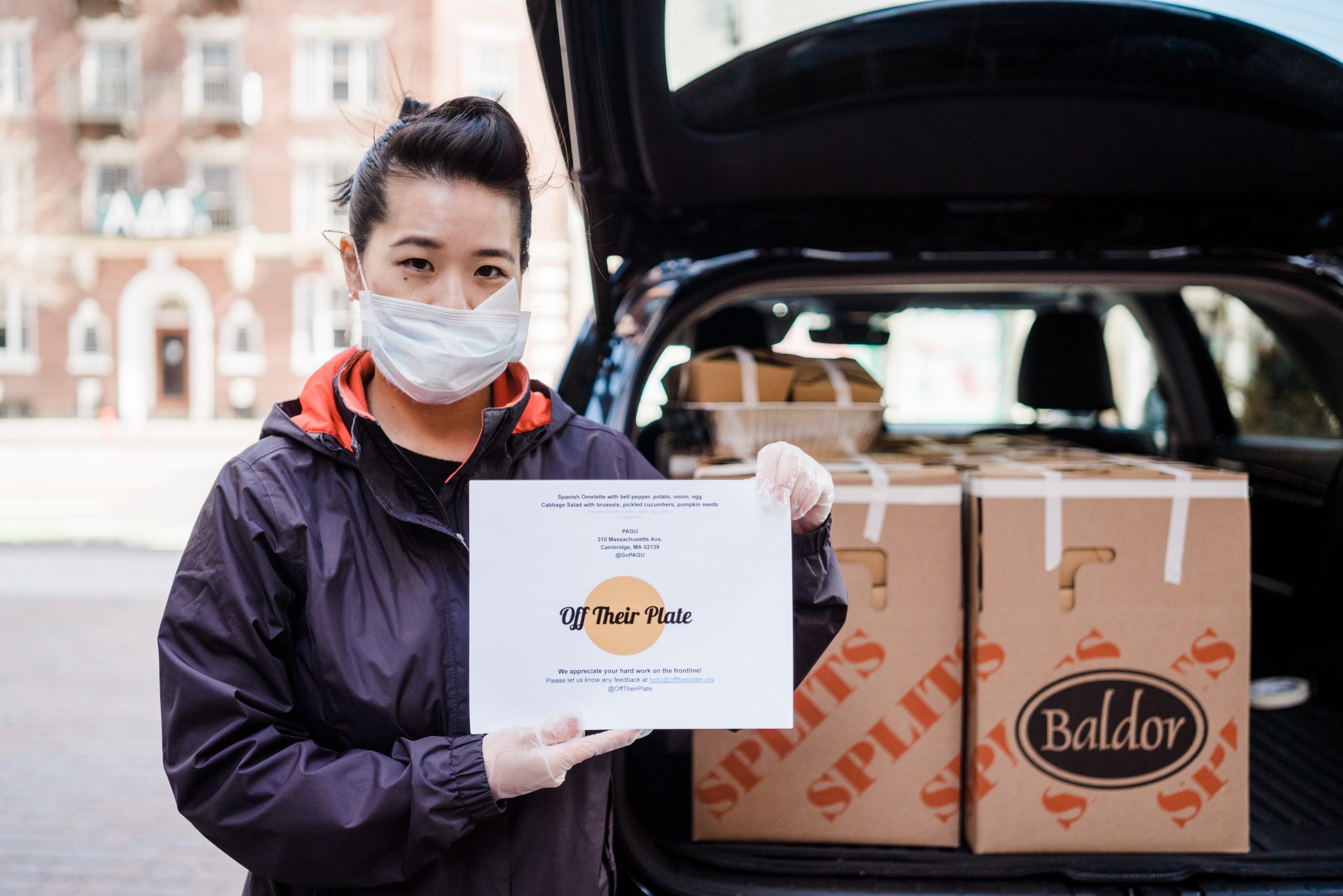 Photo of Tracy Chang, chef/owner of PAGU, courtesy of Off Their Plate.
When Cambridge residents and Foundation Board members Marla Felcher and Lori Lander brought us the idea of feeding overworked, stressed frontline hospital staff, while supporting restaurant workers who have been affected by COVID-19, we took action again. Our initiative, Feeding Our Hometown Heroes, launched in April 2020 in partnership with the Boston-founded start-up Off Their Plate, funded deliveries of local, nutritious restaurant meals this spring to frontline hospital staff in three Cambridge Health Alliance (CHA) Hospitals (Cambridge, Somerville, Everett) and Mount Auburn Hospital.
Fueled by over $25,000 in seed donations, including $10,000 from the Foundation, along with collective giving, Feeding Our Hometown Heroes funded over 4,000 meals for local hospital staff, while supporting restaurant workers whose jobs have been affected by COVID-19.
We were also proud to provide a $5,000 grant to another commendable, local effort led by City Councilor Patty Nolan and Jennifer Fries that is supporting Cambridge-based restaurants by purchasing and delivering meals for high-need communities such as Chelsea and Boston Health Care for the Homeless.
The Cambridge Community Foundation could not do this important work without the steadfast dedication of donors in our community who share our concern for the most vulnerable among us, and our interest in protecting and enhancing the city we love. To all our donors, thank you for all you do.