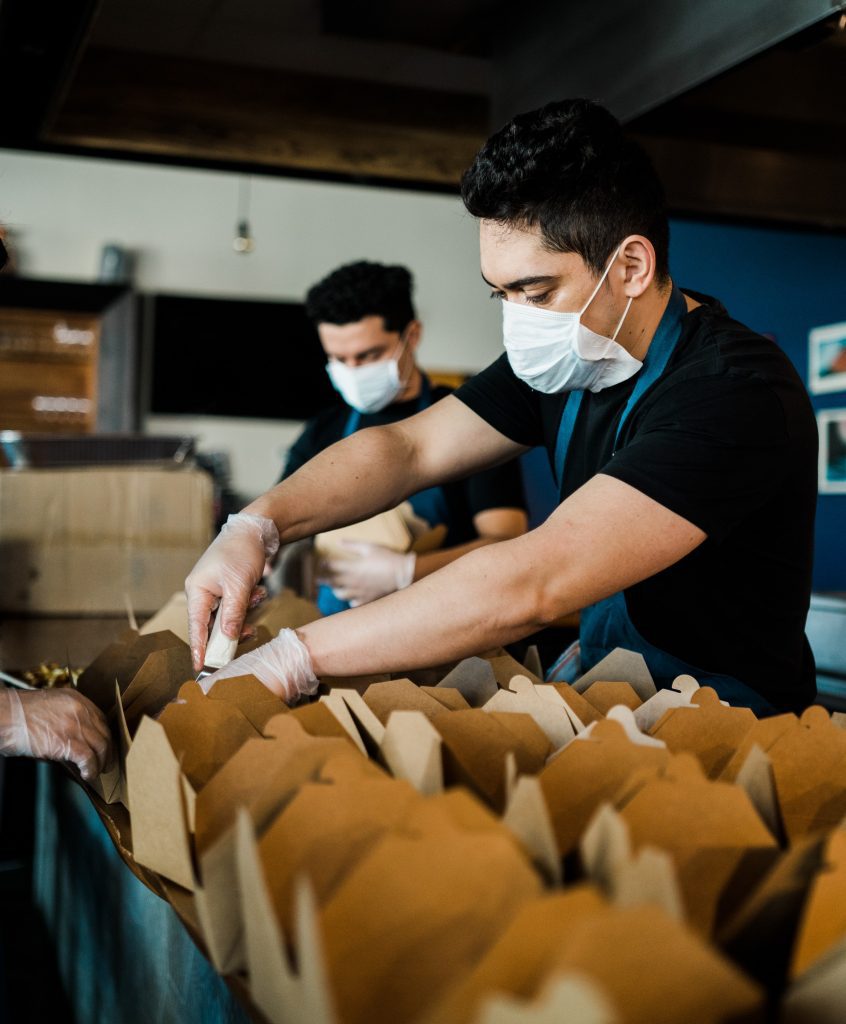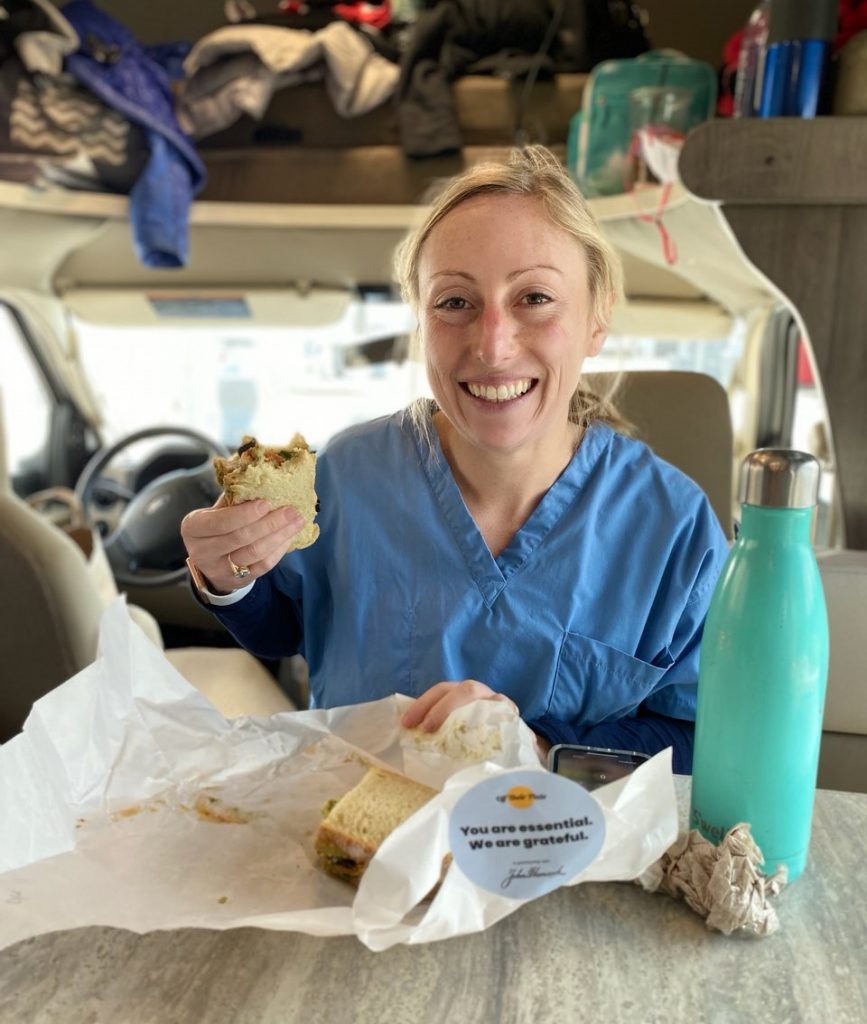 Photos courtesy of Off Their Plate.
Dear friends,
During the month of April, the Cambridge Community Foundation awarded nearly 550 COVID-19 emergency grants to families, artists, and individuals who live, work or study in Cambridge and granted another $150,000 to nonprofits. We also made our spring grants—totaling $456,000—flexible so nonprofits could put the money where it's needed the most.
Nearly every sector in our community is facing acute challenges. When Cambridge residents and Foundation Board members Marla Felcher and Lori Lander brought us the idea of feeding overworked, stressed frontline hospital staff, while supporting restaurant workers who have been affected by COVID-19, we took action again. Our new initiative, Feeding Our Hometown Heroes, launched in partnership with the Boston-founded start-up Off Their Plate, will fund daily deliveries of local, nutritious restaurant meals in May to frontline hospital staff in three Cambridge Health Alliance (CHA) Hospitals (Cambridge, Somerville, Everett) and Mount Auburn Hospital.
In a new blog post, Marla tells the story of how she learned about frontline health workers who were putting in 12 to 30 hour shifts and struggling to eat as food service and local restaurants closed, and how she discovered Off Their Plate, a volunteer effort formed by Harvard Medical School student Natalie Guo in connection with Cambridge chefs/restaurant owners Tracy Chang (pictured top right) of PAGU, Ken Oringer of Little Donkey, and Jody Adams of Porto, Saloniki, Trade, and formerly, Rialto.
With over $25,000 in donations, including $10,000 from the Foundation, we're half-way to our initial goal of funding 5,000 meals for local hospital staff, while supporting restaurant workers whose jobs have been affected by COVID-19.
We're also proud to provide a $5,000 grant to another commendable, local effort led by Patty Nolan and Jennifer Fries that is supporting Cambridge-based restaurants by purchasing and delivering meals for high-need communities such as Chelsea and Boston Health Care for the Homeless.
These efforts and so many more exemplify the generosity that defines Cambridge. We work together to address community needs and we know those needs do not stop at our city's border. On behalf of the Foundation, I thank you for your support of Cambridge and the daily acts of kindness that make ours a truly special city. If you can, please donate here.
Warmly,
Geeta Pradhan
President, Cambridge Community Foundation