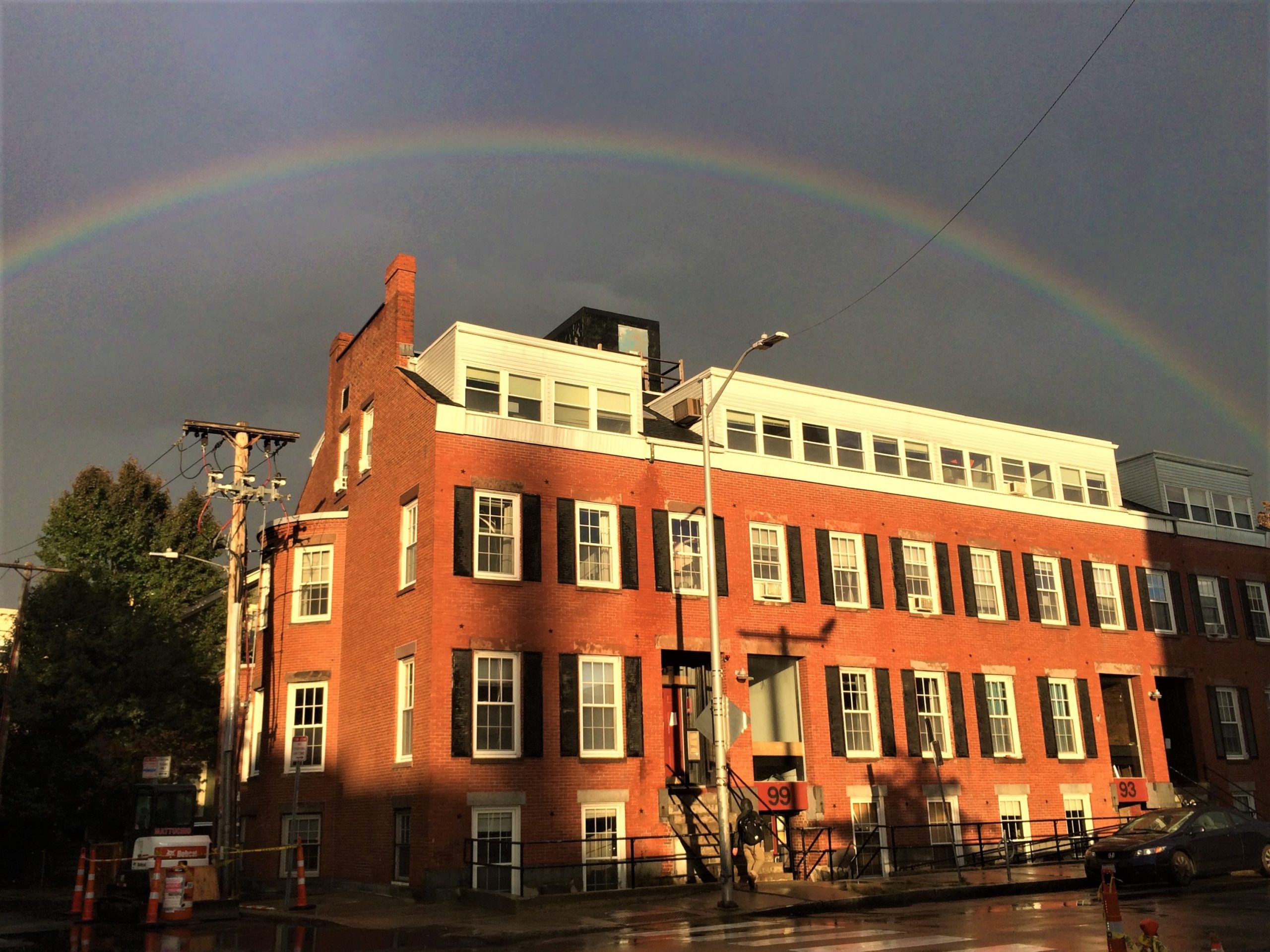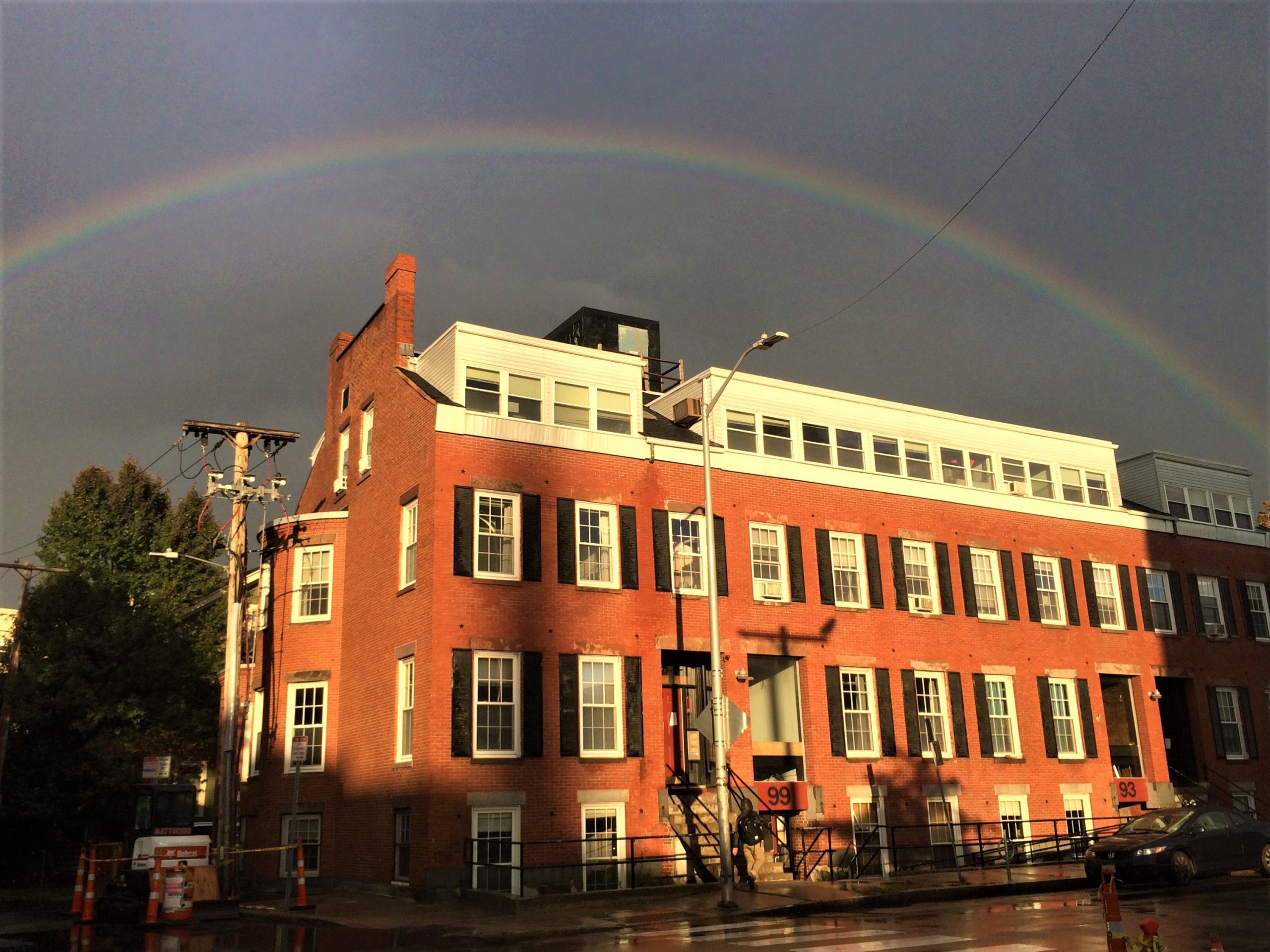 March 31, 2020—Cambridge, MA
This April, the Cambridge Community Foundation will infuse $456,181 into the nonprofit sector in Cambridge, Massachusetts through its annual spring grantmaking cycle, which is allocating funds on schedule despite the COVID-19 crisis. In addition, the Foundation announced it is allowing Community Fund grant recipients to use their programmatic funding flexibly so that, at a time of great uncertainty, nonprofits can allocate the money where it's needed the most.
"For more than 100 years we have supported the wellbeing of our community and its residents through our nonprofit partners. We know them to be incredibly resourceful, fiercely dedicated to the communities they serve, and creative, even in the most difficult times," said President Geeta Pradhan. "We can support our nonprofits most now, by giving them the financial flexibility they need to unleash their creativity and assuring them we'll be there in the long-term. We invite all of Cambridge to join us in giving to our nonprofit sector to continue their critical work for our most vulnerable populations," Pradhan added.
Sixty-eight local nonprofits will receive a total of $376,500 from our Community Fund. These spring grants will be flexible, with loosened outcome requirements that allow nonprofits the discretion to use the funds where they are most needed, including for general operating support. An additional $79,681 in multi-year investments will be distributed to programs and organizations that support the Foundation's strategic goals of shared prosperity, social equity, and cultural richness in Cambridge. Scroll down for a list of our spring grantees.
In the past three weeks nonprofits have cancelled vital fundraising events and outreach activities, as they continue to support their communities weathering the crisis. In a poll released by Philanthropy Massachusetts and Massachusetts Nonprofit Network on March 30, 2020, 99.5% of 550 nonprofit respondents across the state say their organizations are currently being impacted by the COVID-19 pandemic. Among those, 88% are dealing with disruptions to services; 78% are seeing decreases in revenue; and 34% are experiencing increased demand for services and support from their clients and communities.
The spring grants are the latest move by the Cambridge Community Foundation to infuse money into the community to address urgent needs in the wake of COVID-19. On March 19, in partnership with city government and donors in the community, the Foundation launched two new emergency relief funds — Cambridge COVID-19 Emergency Fund and Cambridge Artist Relief Fund — focused on mitigating the direct impact of COVID-19 on those who live or work in Cambridge. Starting next week, all proceeds raised—more than $500,000 thus far — will be distributed on a rolling basis via one-time grants to support low-income families, the elderly, hourly-employees without work, artists, self-employed and tradespeople, and unhoused people in the Cambridge community.
Since its founding in 1916, the Foundation has distributed grants of all sizes through the Community Fund, to support nonprofits serving the community and to seed and grow important initiatives with multi-year support. Community Fund grants go to nonprofit organizations involved in human services, workforce training, housing, hunger, homelessness, elder services, youth services and education, and the arts. Each year, demand for funding has grown.
This spring, the Foundation received proposals from 80 nonprofits seeking a total of $790,438. The Cambridge Community Foundation's Program and Special Initiatives Committee, including a diverse group of residents and civic leaders from all sectors of the city, reviewed applications under the guidance of Lori Lander and Rev. Lorraine Thornhill, co-chairs of the committee and members of the Foundation's board of directors.
Cambridge Community Foundation donors also support our nonprofit partners through Donor Advised Funds and other grants. For more information on how you can help, go to cambridgecf.org, or mail checks to the Cambridge Community Foundation, 99 Bishop Allen Drive, Cambridge, MA 02139. Please note: Online donations or wire transfers are strongly preferred at this time. While we can still accept checks, there will be a delay in processing. If you have questions, please contact Michal Rubin, [email protected].
About the Cambridge Community Foundation: 
The Cambridge Community Foundation is the local giving platform for Cambridge, supporting our city's shared prosperity, social equity, and cultural richness, with roots that go a century deep. The Foundation is a convener and catalyst for transformative change in Cambridge, supporting equity and opportunity in the city through civic leadership, grantmaking, and collective giving in partnership with generous donors from the community. The Foundation identifies emerging and critical needs, convenes all sectors of the city, and directs resources where they can make the greatest difference.
SPRING 2020 GRANTS
Community Fund Grants
ARTS AND CULTURE
Cambridge Arts Council: $5,000
Cambridge Children's Chorus: $3,000
Cambridge Community Television: $15,000
Cambridge Jazz Foundation: $2,000
http://www.cambridgejazzfoundation.org/
Central Square Theater: $7,500
http://www.centralsquaretheater.org
Community Music Center of Boston: $2,000
The Dance Complex: $15,000
Dancing Queerly: $1,500
http://dancingqueerlyboston.com/
Gallery 263: $2,000
Jean Appolon Expressions: $10,000
http://jeanappolonexpressions.org
Jose Mateo Ballet Theatre: $5,000
Midday Movement Series: $1,500
Multicultural Arts Center: $4,000
http://www.multiculturalartscenter.org
Shelter Music Boston: $2,500
http://www.sheltermusicboston.org
Survivor Theatre Project: $1,500
http://survivortheatreproject.com
Urbanity Dance: $1,500
CIVIC ENGAGEMENT AND VOLUNTEERISM
Cambridge Volunteer Clearinghouse: $18,500
http://cambridgevolunteers.org/
Harvard Square Churches Meal Program, Inc.: $4,000
YWCA Cambridge: $10,000
EARLY CHILDHOOD
Community Action Agency of Somerville: $6,500
Horizons for Homeless Children, Inc.: $3,000
Reach Out and Read, Inc.: $4,000
ECONOMIC SECURITY / EMPLOYMENT
Adbar Ethiopian Women's Alliance: $5,000
All in Energy: $2,500
Cambridge Economic Opportunity Committee: $20,000 
Found in Translation: $4,000
South Asian Workers' Center – Boston: $2,500
EDUCATION / OUT-OF-SCHOOL TIME
Afterworks: $4,000
Boston Area Rape Crisis Center: $4,000
Boston Symphony Orchestra: $2,500
Boys for the Better: $2,000
http://www.boysforthebetter.org/
Cambridge Center for Adult Education: $5,000
Center for Artistry and Scholarship: $2,500
http://www.artistryandscholarship.org/
College Success Initiative: $15,000
Community Boating, Inc.: $3,000
Green Cambridge: $2,500
Margaret Fuller Neighborhood House: $5,000
https://www.margaretfullerhouse.org/
Mass Audubon's Habitat Education Center and Wildlife Sanctuary: $1,500
https://www.massaudubon.org/get-outdoors/wildlife-sanctuaries/habitat/
Sisters Unchained: $3,000
https://www.sistersunchained.com/
Summer Fund, The Philanthropy Connection: $20,000
Tech Goes Home: $6,500
uAspire: $5,000
The Young People's Project (YPP): $5,000
HEALTH/MENTAL HEALTH
Adolescent Consultation Services, Inc.: $7,000
Cambridge Health Alliance Foundation: $2,500
CW Taekwondo: $2,500
Emerge, Inc.: $4,000
Girls' LEAP: $2,500
Parenting Journey: $5,000
VNA Hospice & Palliative Care: $3,000
IMMIGRANT / LEGAL SERVICES
Rian Immigrant Center: $5,000
Veterans Legal Services: $3,500
URGENT / BASIC NEEDS
Bridge Over Troubled Waters: $7,000
Cambridge Family and Children's Service: $3,500
Cambridge Neighborhood Apartment Housing Services: $4,000
Cambridge Women's Center (Women's Educational Center, Inc.): $4,000
http://www.cambridgewomenscenter.org
Community Servings, Inc.: $5,000
Cradles to Crayons: $3,000
https://www.cradlestocrayons.org/boston
East End House, Inc.: $30,000
The Friday Café at First Church in Cambridge: $2,000
Furnishing Hope of Massachusetts, Inc.: $2,500
Heading Home Inc.: $5,000
Metro Housing Boston: $6,000
On The Rise, Inc: $6,500
The Outdoor Church of Cambridge: $1,000
Project Manna: $4,000
Somerville-Cambridge Elder Services: $5,000
Transition House, Inc.: $7,500
FY20 Focused Investments
Design Museum: $15,000 
https://designmuseumfoundation.org/program/neighborhood-design-project/
This spring's $15,000 grant is the second installment of a three-year commitment of $50,000. Design Museum's Neighborhood Design Project is a youth-focused program that takes place in Cambridge youth centers over 14 weeks. Teens will learn the creative problem-solving process, then address real challenges and opportunities in their neighborhood. Teens receive wages for their time in the program along with additional supplies for their projects. NDP focuses on quality program experience for teens and high-quality professional development for adults. Design Museum will collect data through surveys. NDP serves young people between the ages of 14 and 15 throughout Cambridge, primarily underserved students from Cambridge Rindge and Latin. Projects will focus on the teen's self-selected topics, which will determine the other people NDP affects.
Falcon Pride Scholarships: $10,000
http://cambridgecf.org/falcon-pride-scholarships-helping-college-bound-crls-students-succeed-in-higher-ed/
This spring's grant is part of an ongoing commitment of $50,000. Envisioned by parents and alumni of Cambridge Rindge and Latin School (CRLS), in partnership with the Cambridge Community Foundation, the Falcon Pride Scholarships are designed to support CRLS students who have the desire and passion to pursue a college or vocational education but may not have the needed resources. The scholarships will provide additional resources to CRLS students. Eligible candidates should be a graduating CRLS senior who has evidence of financial need. This year an additional year was added to the scholarship – expanding the aid to four years and a total award of $6,000. As such, four graduates will receive a scholarship totaling $6,000 distributed over four years: $1,000 in year one; $1,500 in both years two and three; and $2,000 in their final year of their postsecondary education.
Family Independence Initiative: $50,000
https://www.fii.org/sites/boston-cambridge/
This spring's grant is the third and final installment of a three-year, $140,000 commitment. Family Independence Initiative (FII) will be continuing its journey with the Trust and Invest Collaborative. This effort will further unite their work in Cambridge and Boston and offer a unique opportunity not only to impact policies and practices locally but garner attention regionally and nationally as well. During FII's recent strategic planning process, Cambridge enrollment remained at 97 families. However, 24-month family outcomes continued to show strength: An average monthly income increase of 33%; and a fivefold increase in both savings and total assets. FII will look to align enrollment increases with partnerships that are committed to systems reform and FII's approach of direct capital investment, family agency, and social capital—and can be taken to scale to impact under-resourced families well beyond the FII partnership.
For more information, please contact: 
Lauren Marshall
Director of Marketing and Civic Engagement
(617) 872-6543
[email protected]
http://cambridgecf.org