Published On: February 24th, 2020
At the Cambridge Community Foundation, we are committed to fostering the arts in our community, both as an investment in our fascinating cultural landscape and as an outlet for enrichment, wellness, and healing for our neighbors. A city that champions equitable access to its thriving artistic and cultural infrastructure builds a community in which everyone can nurture their creative voice and gain healing and agency through artistic expression.
This month, we're featuring four of our nonprofit partners who are performing vital artistic ministries in our community, enabling those at risk to find wellness and healing through the power of the creative process: Tunefoolery, The Dance Complex, Shelter Music Boston, and Urbanity Dance.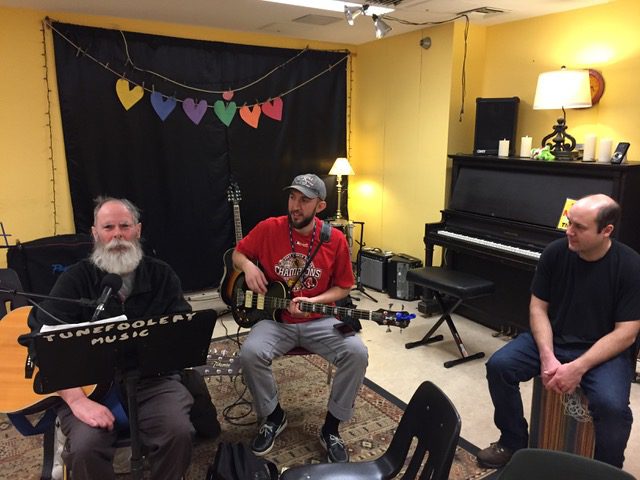 Tunefoolery
Since their founding in 1994, Tunefoolery has empowered musicians recovering from mental health issues to showcase their work at over 150 events each year. Under their organizational umbrella, Tunefoolery runs a youth Education Outreach Program about mental health issues, sponsors holistic retreats for working musicians, and provides jobs and professional recording space for artists.
Powered by the Cambridge Community Foundation: Tunefoolery has been a partner of the Foundation since 2005. Most recently, a $2,000 grant in Fall 2019 helped fund Tunefoolery's Music Education Program. At no charge, this program offers musicians coaching to help identify artistic goals and obstacles, weekly performance workshops, one-day music retreats, and more. In addition, the program grants musicians access to professional mentoring from New England Conservatory students.
Learn more about Tunefoolery
"The education program is amazing! I would never be able to afford music lessons and workshops like these. And it's all done in such a relaxing and safe atmosphere."
Participant, Tunefoolery
The Dance Complex
From their historic studio space in the heart of Central Square, The Dance Complex has worked since 1991 to make the transformative power of dance accessible and inclusive for all. The Dance Complex provides instruction in all disciplines of dance to people of all ages and experience levels, and ventures like their work study program, dance classes, workshops, and public events create space for powerful community building and cultural enrichment though dance.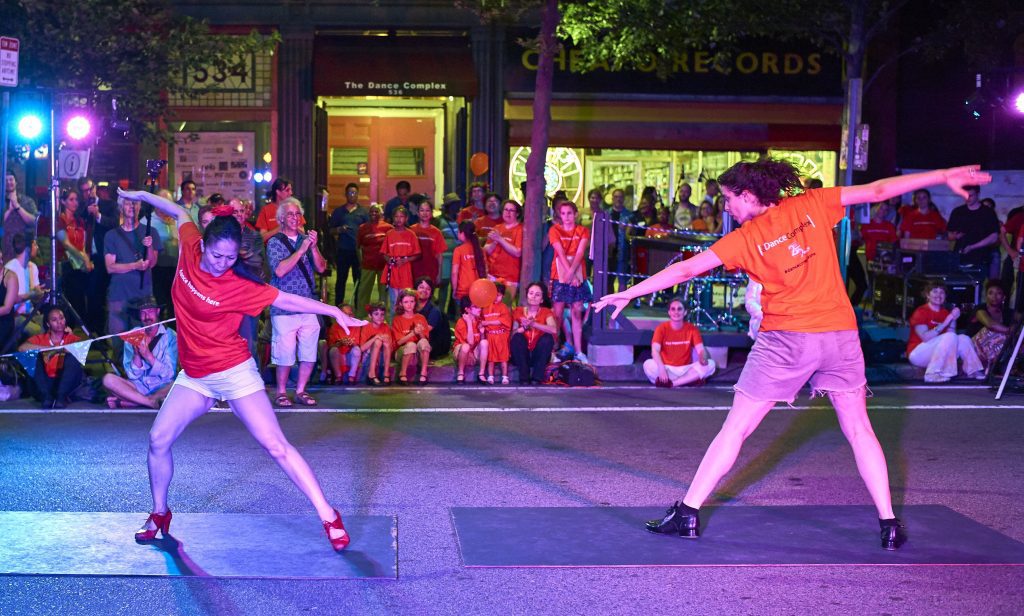 Powered by the Cambridge Community Foundation: The Foundation has supported The Dance Complex since 2017. Most recently, a $15,000 grant in Spring 2019 bolstered The Dance Complex's All In Movement (AIM) initiative, which provides workshops, performances, and public art that serve communities often excluded or marginalized in the arts. AIM breaks down barriers to participation in the artistic process — building community and helping people of all backgrounds discover the enrichment of dance and movement.
Learn more about AIM
"We look at the arc of performances over a season and ask, 'How do we find a mirror for all in our community in what we program? How do we help a mover who's only taken ballet and yearns to take Hip Hop? What choreographic tools do we share with the self-identified queer youth who struggles to express themselves both in life and in the dance they're making?'"
Peter DiMuro,

Executive Artistic Director, The Dance Complex
Shelter Music Boston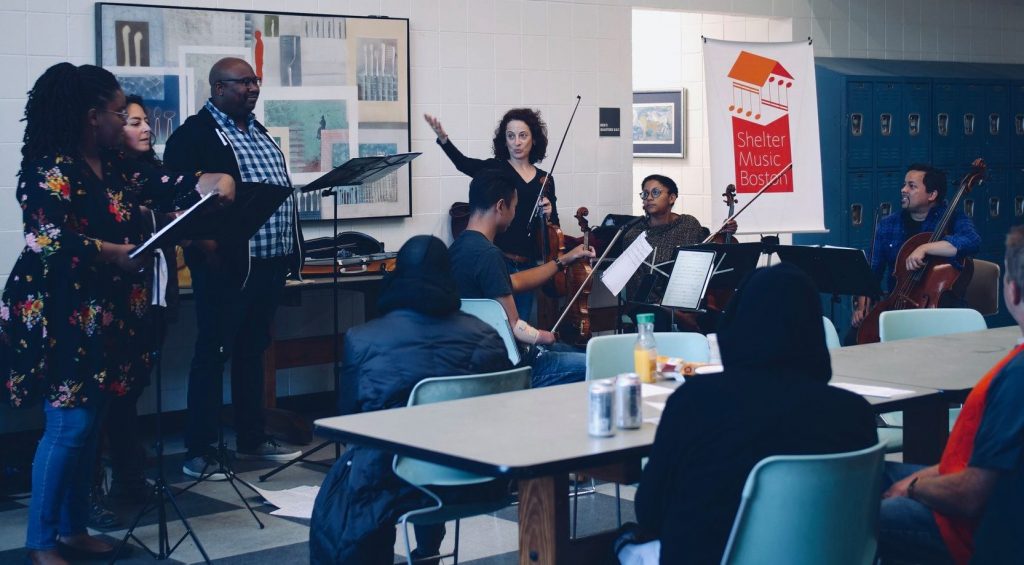 In 2010, violinist Julie Leven began giving concerts at the Kitty Dukakis Treatment Center and Shattuck Shelter in Jamaica Plain. A decade on, Shelter Music Boston, born from those first concerts, gives nearly 100 performances a year at shelters and recovery centers throughout Greater Boston. Their music provides a vital therapeutic outlet for community members battling homelessness and mental illness, and their internships for aspiring musicians and music education programs for children train a new generation of socially-minded artists.
Powered by the Cambridge Community Foundation: Shelter Music has been a partner of the Foundation since 2017. A $2,500 grant in Spring 2019 aided Shelter Music's ministry to the Cambridge and Somerville Program for Alcohol and Drug Abuse Rehabilitation (CASPAR) Emergency Services Center. Concerts at CASPAR provide classical music free of both charge and judgment to the over 100 people served daily by the Emergency Services Center.
Learn more about Shelter Music Boston
"The guests at CASPAR Emergency Shelter are a wonderfully engaged and appreciative audience. One listener wrote that before the concert, 'I had a lot of anxiety,' yet after felt, "very calm and relaxed." When asked what this listener enjoyed most, they wrote, 'You gave me joy. I was dancing.'"
Carrie Eldridge-Dickson,

Managing Director, Shelter Music Boston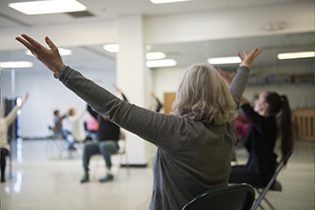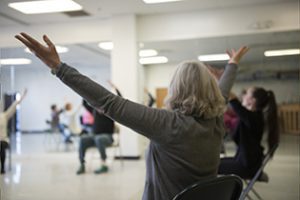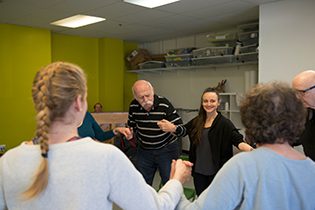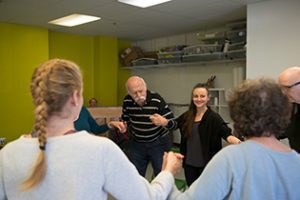 Urbanity Dance
A nonprofit arts organization dedicated to uplifting and celebrating people from all ethnic and cultural backgrounds, Urbanity Dance nurtures a robust and diverse artistic community with their teaching and production of contemporary dance. Urbanity's professional company, School, and community outreach programs emphasize unfettered self-expression and cultural solidarity with a focus on the modern dance traditions of West Africa, Latin America, India, and the Caribbean.
Powered by the Cambridge Community Foundation: The Foundation's first-ever grant to Urbanity Dance ($1,500 in Spring 2019) supported Dance with Parkinson's at Youville House, allowing community members suffering from chronic disease to reap the health benefits of dance and movement free of charge.
Learn more about Urbanity Dance
The Parkinson's basically freezes my body. The muscles get tight, they don't want to move. The loss of dopamine makes you forget that you can move, and I'm finding the opposite is true. The more I move, the more I can move. At the end of the hour and a half, I am more limber, I am feeling healthier, I'm feeling more social.
Participant, Urbanity Dance