Published On: February 10th, 2021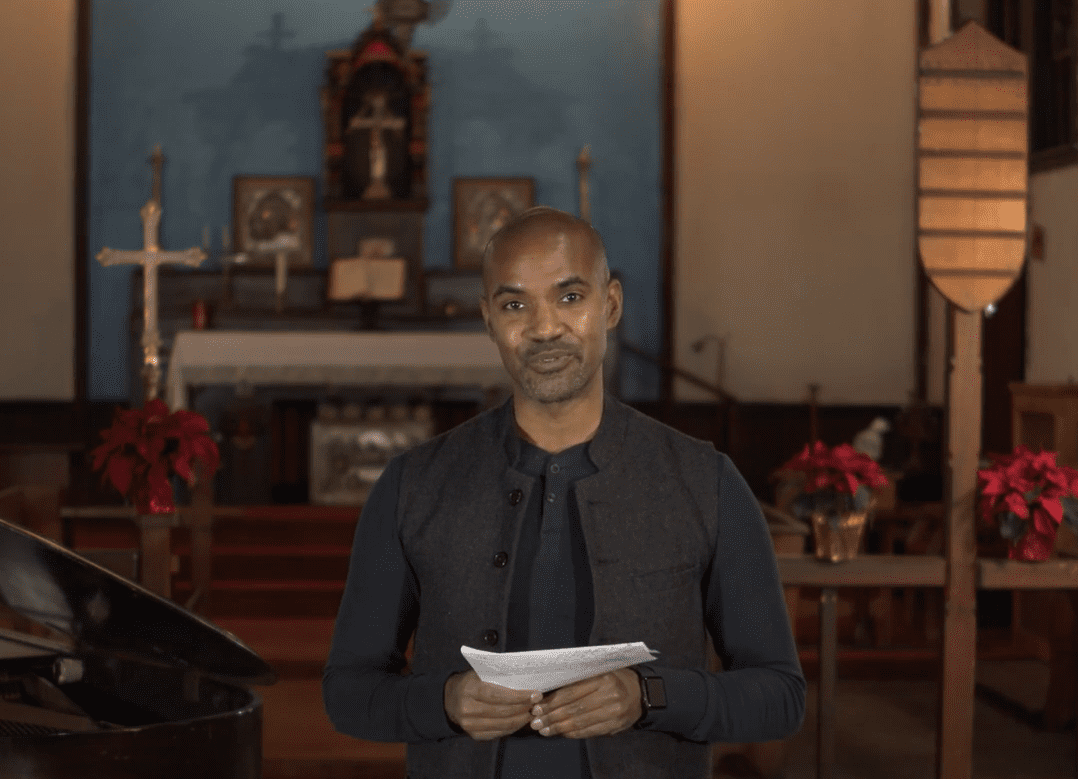 Black History in Action for Cambridgeport's Kris Manjapra inside St. Augustine's Church.
There is a little gray church in Cambridgeport that has a big history. Built in 1886 and revived 100 years ago as the cathedral of the African Orthodox Church, St. Augustine's has been an anchor of the Pan-African movement; a gathering place for the once-booming, local community of the Afro-Caribbean diaspora; and a second home for civil rights activists.
Today, thanks in part to our new nonprofit partner, Black History in Action for Cambridgeport (BHAC), this remarkable church is being renovated and will re-emerge as a protector of Black Cambridge's past and present.
Kris Manjapra, a Tufts historian and Cambridgeport resident, co-founded BHAC in 2019 with parishioners, neighbors, and community leaders to preserve the church's important role as a community space and foster awareness around its history. And it's making a difference.
"This memory work that the community's engaged in is about keeping faith with those who came before us," said Kris. "We all have this invitation to do repair work, turn toward our history, and bring the past into the present to figure out our responsibilities for creating social equity."
Last week, the Cambridge Historical Commission voted unanimously to recommend landmark status for St. Augustine's. BHAC also just received an Art for Racial Justice Grant from Cambridge Arts Council, building on support last year from our Cambridge Artist Relief Fund.
Let's join BHAC in exploring St. Augustine's place in Cambridge's history, and future, through their livestreamed conversation series, starting February 20.
Contact BHAC to learn more.