Published On: November 23rd, 2021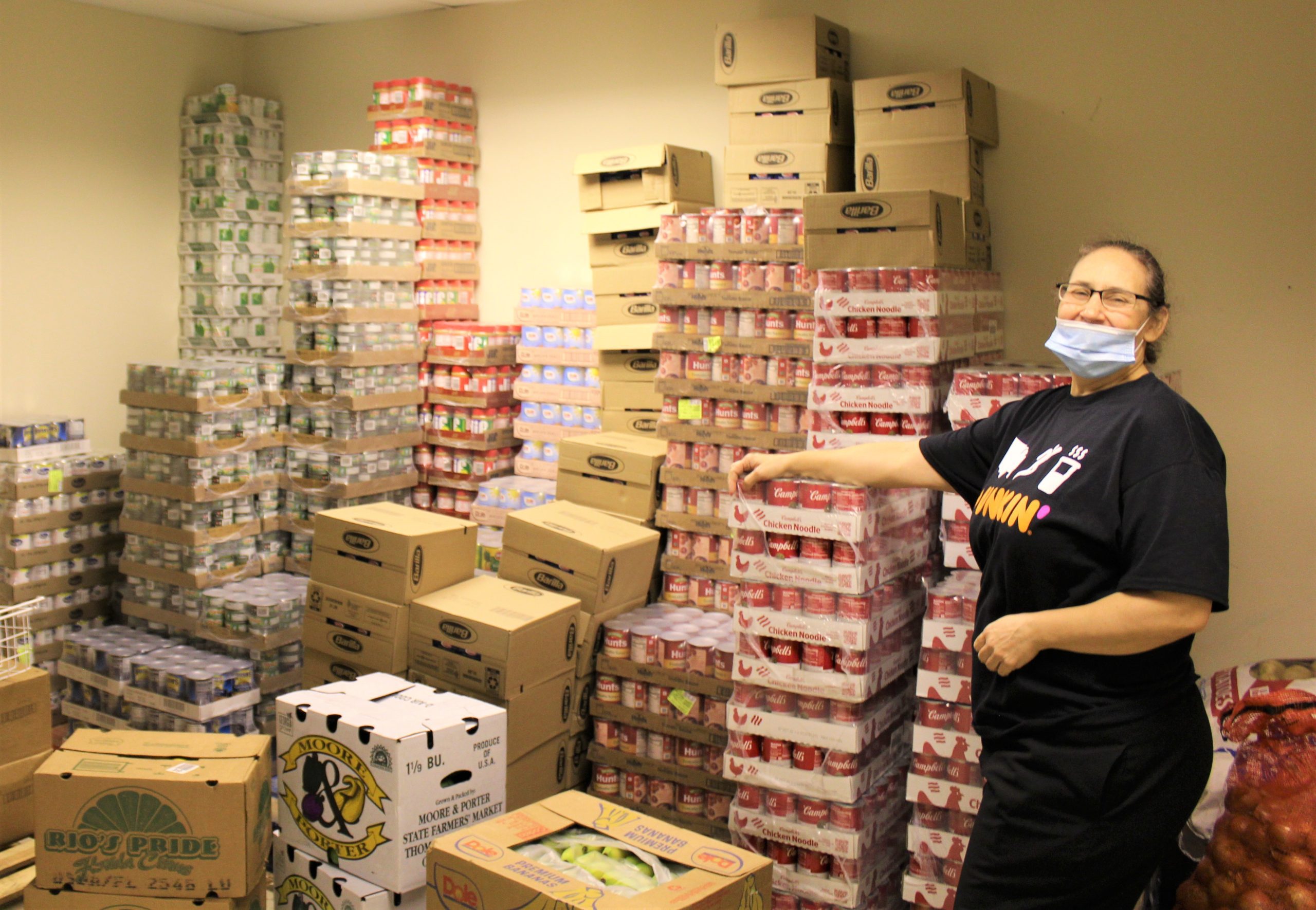 CEOC's Donna DeVincent stocks their new North Cambridge food pantry.
November 23, 2021 | Cambridge, MA
On the cusp of Thanksgiving, the Cambridge Community Foundation has awarded $44,000 across 11 local efforts helping residents put food on their tables during the holiday season.
This marks the second winter in a row that the Foundation – through its Cambridge COVID-19 Emergency Fund – has delivered surprise, needs-inspired grants of up to $4,000 to small and essential efforts fighting food insecurity. Recipients include community fridges in the Coast, the Port, and Harvard Square; a nonprofit distributing free grocery free cards; and food pantries across the city.
"So many members of our community continue to struggle with food insecurity; and infusing support to our nonprofits, grassroots community efforts, and coalitions of neighbors who are doing what they can to help Cambridge families access food is critical," said Geeta Pradhan, president of Cambridge Community Foundation. "Their work and the collective giving of hundreds of residents that fueled our Cambridge COVID-19 Emergency Fund are true expressions of neighbors helping neighbors."
High rates of food insecurity remain an unfortunate reality for Cambridge and surrounding communities, with housing insecurity and evictions, inflation, unemployment and underemployment, and mental health issues as drivers.
"There was a lot of food insecurity before COVID-19, but it skyrocketed after – and remains elevated ," said Tina Alu, CEOC executive director. "Food prices are also so much higher now – it's too expensive for people to buy from the grocery store, so for many, this is their first stop."
Last month, CEOC opened its second Cambridge food pantry on Rindge Avenue in North Cambridge. The new location, open Mondays and Wednesdays, has seen as many as 95 people each day – in addition to the 150+ clients at their Central Square facility. The grant will support CEOC's work at both Cambridge locations.
For St. Paul's Parish in Harvard Square, another grant recipient, every dollar helps them keep up with the need at their Saturday food pantry.
"Last year, with the help of our surprise grant from CCF, we were able to buy a new refrigerator to give out milk, eggs, and prepared foods – including salmon, shrimp, and other things that you would not expect to get at a food pantry," said Tara Lauriat, the church's food pantry manager. "When we surveyed the people we serve, we learned there is a clear desire for more prepared foods, meat, and dairy, and this new grant can help further expand our capacity to distribute these items and a few extra surprises like rotisserie chickens for the holidays."
We're grateful to the many nonprofits and community efforts supporting residents to provide for their families and wish all our Cambridge neighbors a happy Thanksgiving.
The 11 grant recipients are: