Published On: April 21st, 2022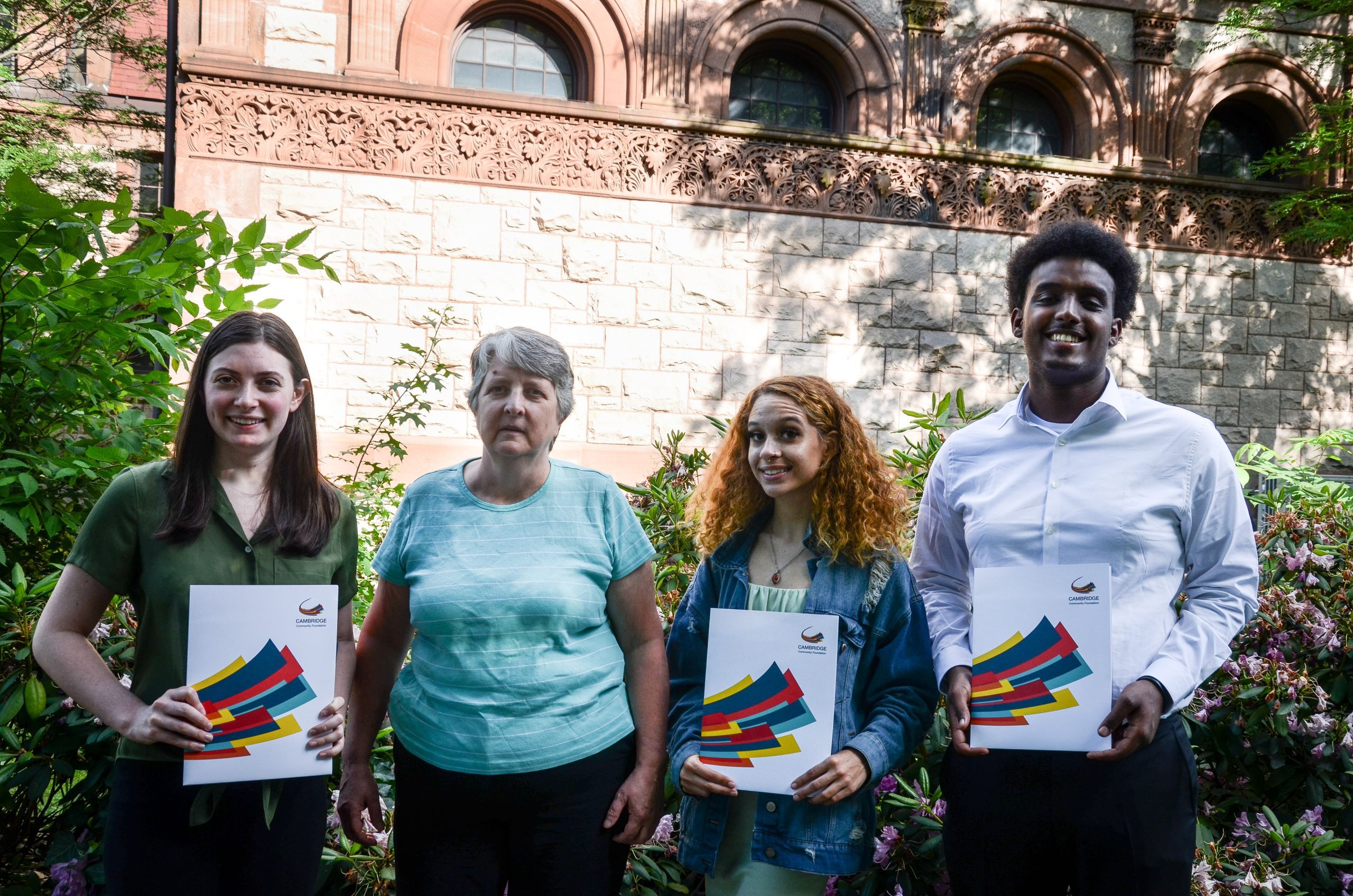 Falcon Pride Scholarship co-founder Liz Keating with scholars Naomi Brook, Alysia O'Brien, and Amanuel Gebru. Photo by Kristen Joy Emack.
Falcon Pride Scholarship marks a milestone, thanks to generous donors! 
We're overjoyed to announce that the Falcon Pride Scholarship is now expanding to a $10,000, multiyear award for four CRLS graduates each year. Co-founded in 2017 by CRLS parents Liz Keating, Andus Baker, and Rowan Murphy with seed funding from the Foundation, Falcon Pride supports CRLS graduates who have the determination and passion to pursue postsecondary education but do not have the needed financial resources.
What started as a two-year scholarship quickly grew into a four-year award and gradually increased lifetime award amounts from $2,500 to more recently $6,000, and now, to $10,000. The scholarship fund's remarkable growth trajectory—enabling support of 20 young people to date—is all thanks to an outpouring of generosity from many donors in the community.
The scholarship's multiyear commitment to each student and its focus on persistence make it a truly unique asset.
"It's really challenging these days to go to college, and the scholarship gives students a chance to explore and decide the right path for them—they know it'll be there to support them in whatever they decide to do," Liz said.
Falcon Pride has also built a special community: Liz stays in touch with scholars throughout their postsecondary careers, reminding them their hometown is behind them all the way. Building in more non-financial support for students is another key growth area for Falcon Pride's future.
With graduation season approaching, please stay tuned for our announcement of the newest cohort of scholars and more stories from the Falcon Pride community! We're very grateful to Liz, Andus, and Rowan for their leadership in this work and to all the donors who've helped grow the fund so far. Donate today.