Published On: June 3rd, 2020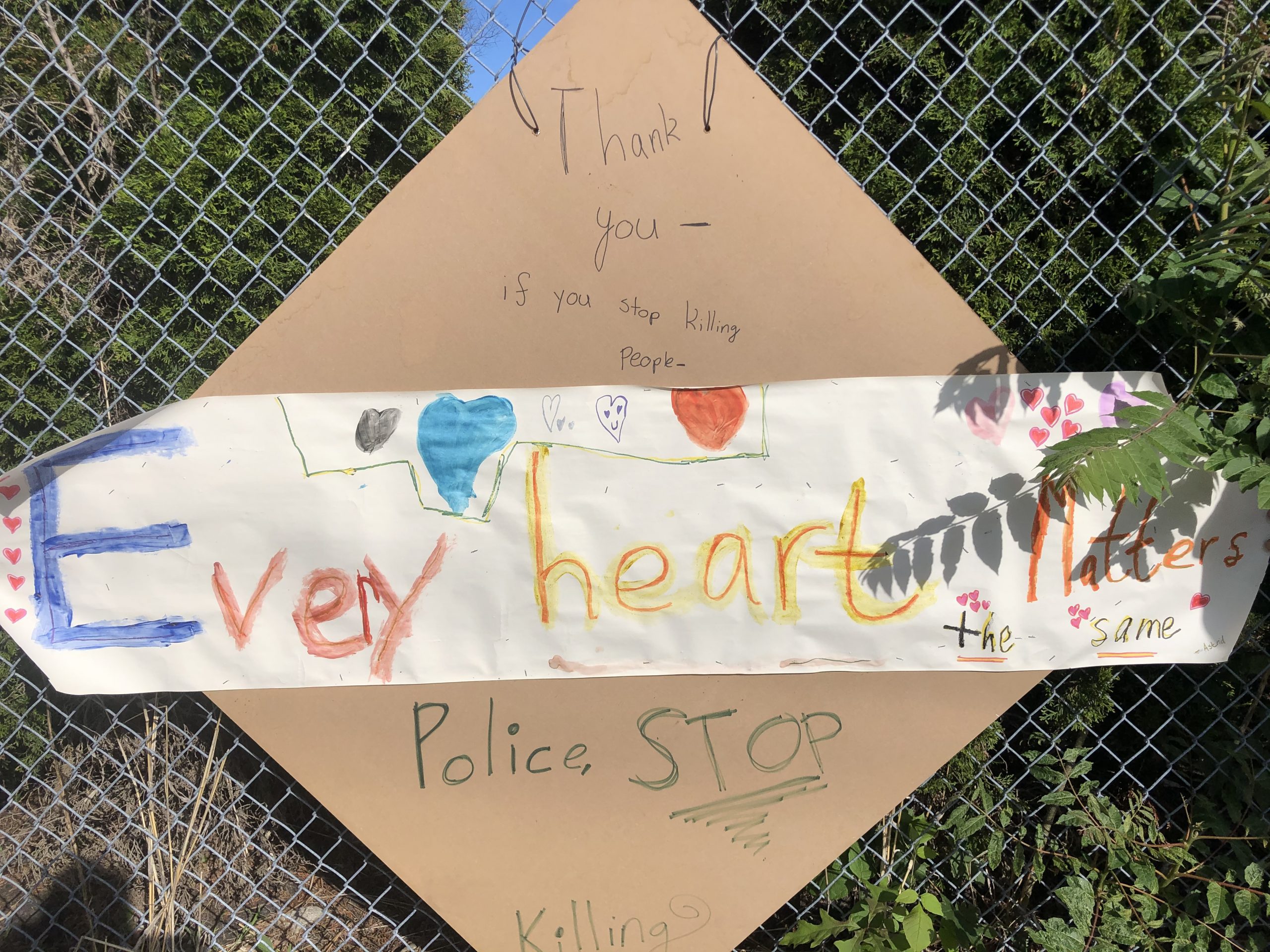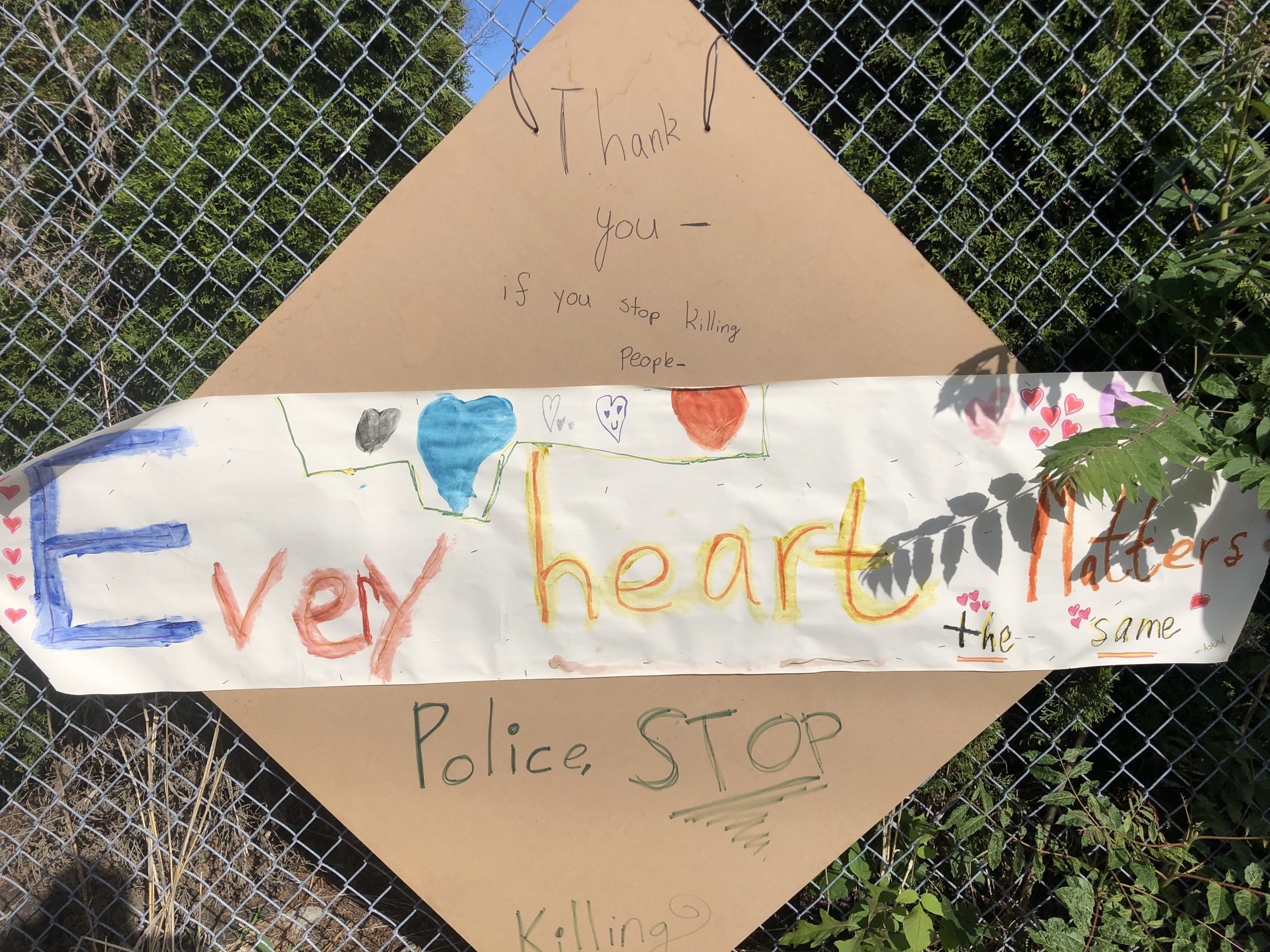 A drawing by youth in North Cambridge.
Dear friends,
The nation is reeling from the pain of repeated police violence against Black Americans and last week's murder of George Floyd. These events are not new, in fact they are all too common experiences for our Black and Brown neighbors. We know that our Black community is hurting the most right now. Systemic racism, injustice, police brutality, and the devaluing of human life and liberty loom over the Black community on a daily basis. To our Black friends and neighbors, we offer our deepest condolences.
We feel your pain and join you in anger and sadness. But that is not enough!  As your community foundation, we're deeply involved in many issues that intersect with racial equity—and while we do our work with heart and compassion, we pledge to undergo a deep introspection of ourselves and our work with a racial equity lens.
We will seek to listen, engage, and educate ourselves—recognizing that there are some things we cannot adequately understand. We will seek to align with others who also hold sacred the Foundation's long-held values of diversity, equity, and inclusion—for diversity is core to our city's character and its innovation capacity. We will strive to deepen our city's work to achieve racial equity—we cannot move forward if we leave some behind.
This is our pledge to our community and to you. We invite you to join us to educate each other, be proactive, lift up leaders of color, and learn about and rally behind the organizations supporting our Black and Brown children and neighbors in these trying times.
We come to this with the utmost humility, and the conviction that, in order to truly be the community's catalyst for change, to truly be equipped to support equity and justice in our community, we must first start with ourselves. This is just a first step in an ongoing process.
Join us in this journey by deepening understanding of racial and social justice and taking action to uphold these values in our community. Find a list of resources here.
Warmly,
Geeta Pradhan