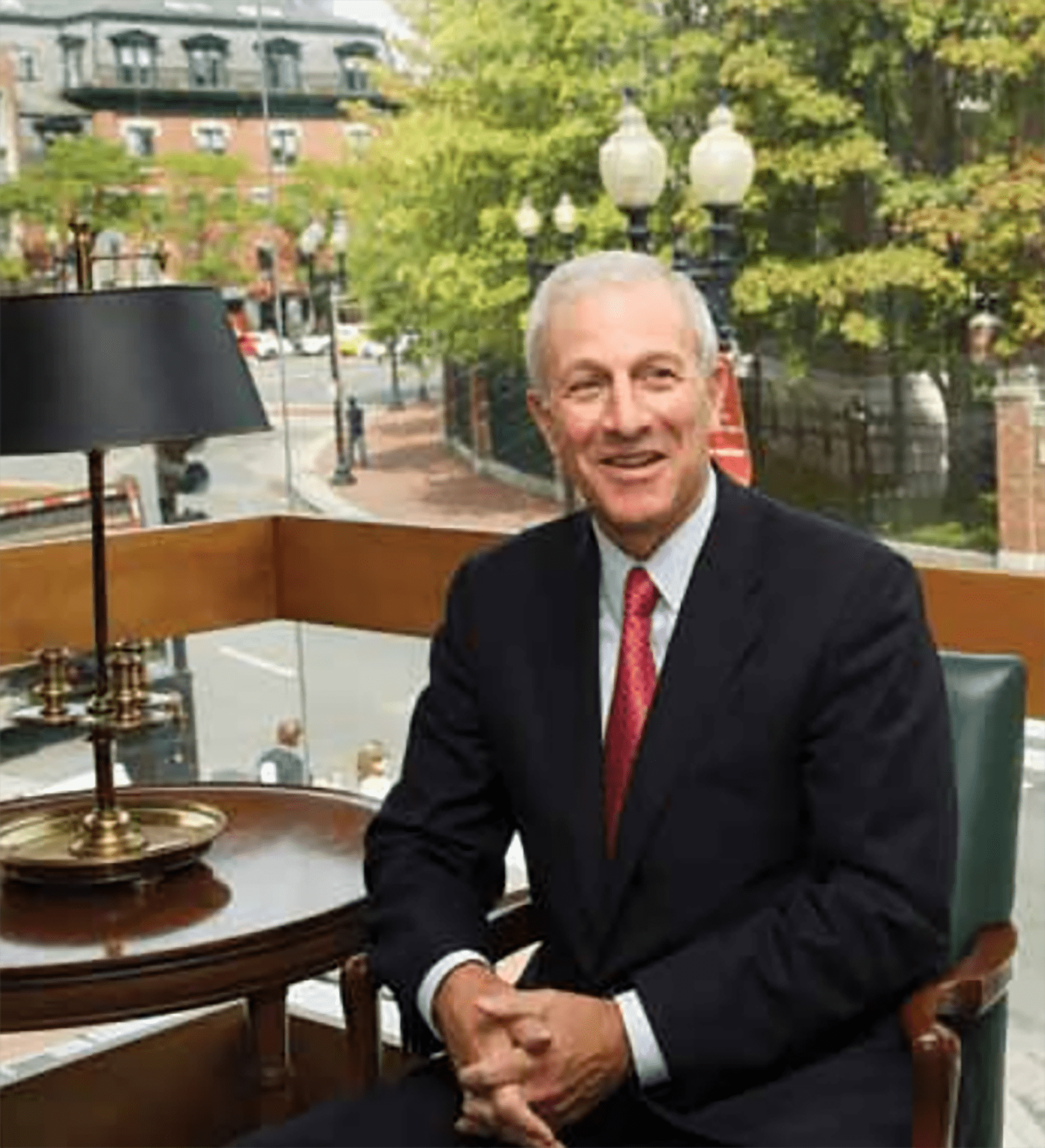 When Joseph "Joe" Roller, former Cambridge Community Foundation (CCF) board member, passed away last month at the age of 74, Cambridge lost a true community partner. We remember him fondly.
"Joe was genuinely engaged," said Rick Harriman, former board chair, who served alongside Joe. "When we were wrestling with issues in the community, he acted beyond his pure board role, working side by side with staff at key points, allowing us to move more quickly and wisely."
The longtime CEO of Cambridge Trust Company (CTC), Joe joined our Board of Directors as Trustee in the early 2000's and was an engaged director for more than a decade. Those who worked with Joe knew him to be humble, understated, dignified, and committed to the community.
"I had the privilege of working with Joe for a number of years on the Board and it was, indeed, a privilege," shared CCF outgoing vice-chair, Rosemarie Torres Johnson. "Joe was thoughtful, generous with his counsel, deeply engaged in the work of the board and he was committed to supporting the Foundation through fostering important connections and also through financial commitments from the bank."
Phil Johnson, CCF board chair, remembers Joe as a close friend, with whom he enjoyed many burgers and conversations at Dunster Street. Throughout his CTC tenure, Joe was a fixture in the Harvard Square community.
"You'd walk through the Square at Christmastime and Joe would be there manning a Salvation Army post, ringing the bell," Phil recalled. "One day having coffee at Au Bon Pain, an employee carrying a large tray of dishes accidentally dropped it. Joe didn't mind that he was wearing a suit, he immediately got on his hands and knees to help. And that was Joe – always willing to roll up his sleeves to help."
Both Phil and CCF President Geeta Pradhan credit Joe for convincing them to join the Foundation. For Geeta, Joe was her final search committee interviewer before getting hired.
"He really pushed me hard on the vision I had for the Foundation and for Cambridge – and that vision of a caring, compassionate, and powerful institution continues to guide me today," she said. "Joe has left a distinct legacy of leadership at the Foundation, and it's leadership with humility and humanity."
Joe pushed many in the community to step up and leave it better than they'd found it. In an interview for CCF's 2011 annual report, Joe said: "The challenge for us all is, how can we do more?"
Thank you, Joe, for your gentle leadership. Cambridge will be forever grateful.