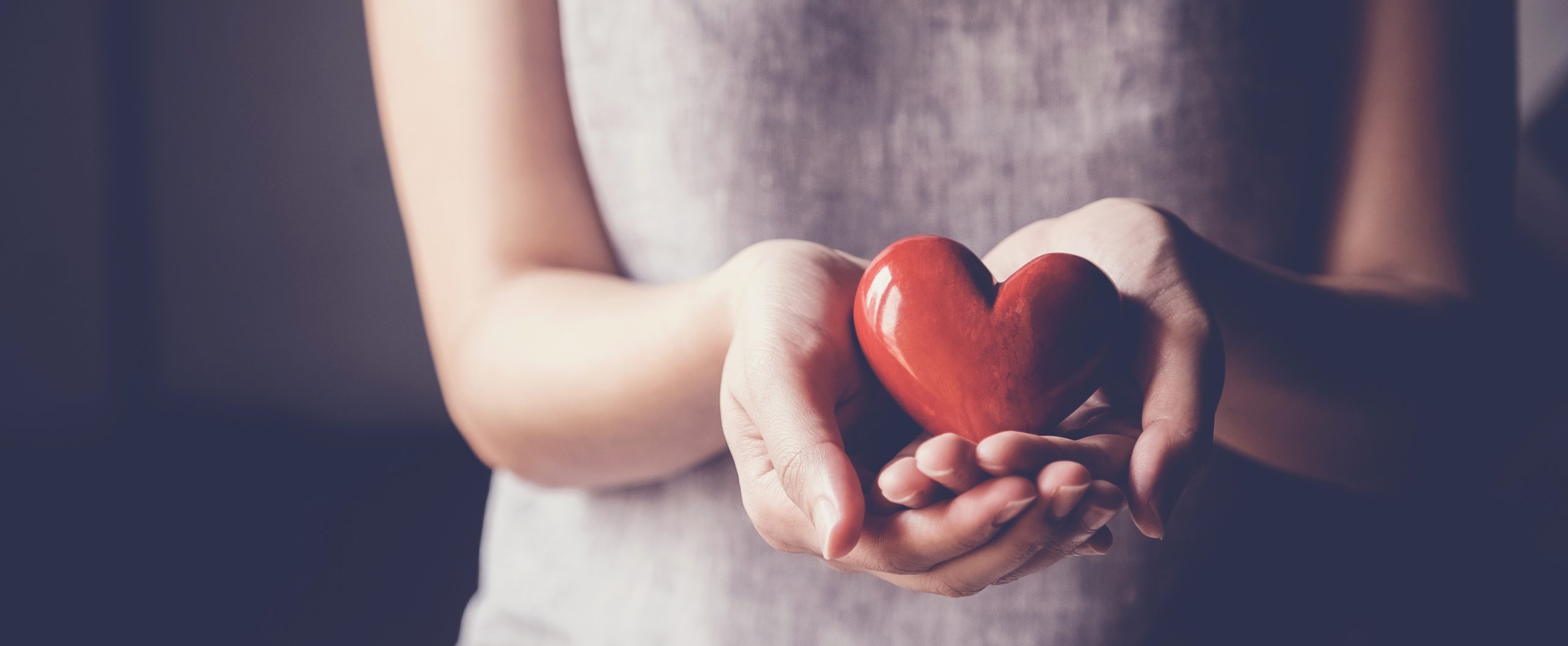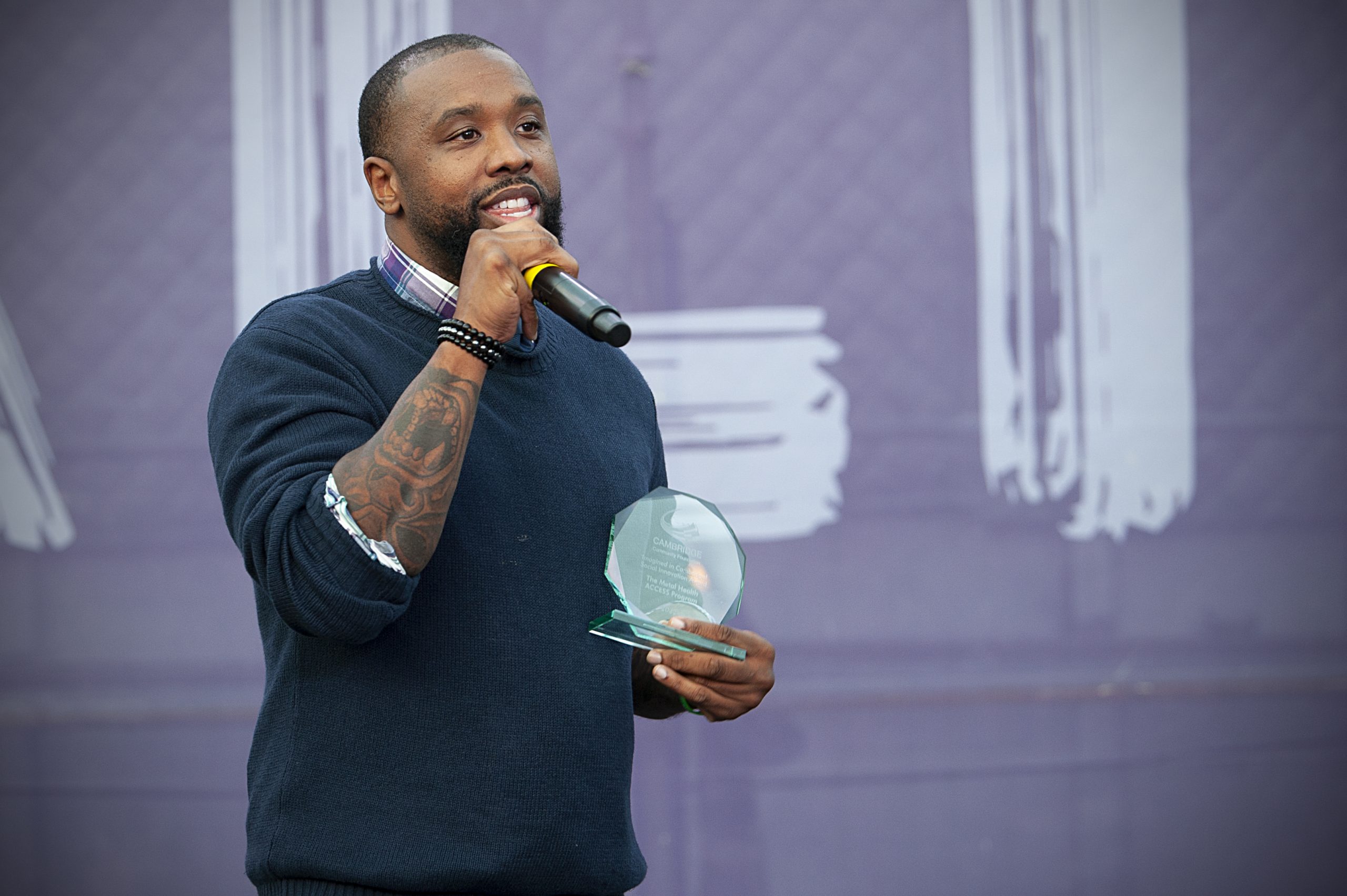 Dr. Kwame Dance founded the Mental Health ACCESS Program, a winner of our 4th annual Imagined in Cambridge! Award.
Working hard to help and empower our youth.
When Dr. Kwame Dance founded the Mental Health ACCESS Program, he envisioned a world where equity comes first; a society where people are valued with dignity and are treated with a compassionate heart; and a community where teens of color have resources for mental health support as ambassadors, as leaders, and as future mental health providers. 
ACCESS — Advancement of Culturally Competent Education to Stop Stigma — is a peer pipeline for mental health, and Dance, a 2022 Imagined in Cambridge! Social Innovation Award winner, is educating teens in mental health, inspiring them to support their peers, and helping them see their future selves in the field through action-based projects and mentorship.
"When I think about human dignity, I think about folks not just being treated with respect and treating others with respect, but it's the equity, respecting the whole human," said Dance. "It's leading with heart and treating people with integrity. We need to take steps, so people are seen, heard, at all levels."
Mental health distress is growing, especially for our youth. At Cambridge Community Foundation (CCF), we are working in partnership with Dance, and other passionate residents and nonprofits to address the mental health challenges impacting our neighbors, families, and friends. There is a strong need for increased mental health support, as implications from the pandemic continue to plague young people. Recent data shows in 2021,
44 percent of high school students reported persistent sadness or hopelessness. Suicidal ideation has increased, substance abuse has increased, and in Cambridge alone, hundreds of children are on long waiting lists for lifesaving psychotherapy and psychopharmacology appointments. 
Even before the pandemic, mental health challenges were prevalent among youth, both locally, and nationwide. According to the Centers for Disease Control (CDC), one in five children ages 3 to 17, experience an emotional, developmental, or behavioral disorder. The pandemic only added to the strain that our young people face. Access to healthcare and social services, social opportunities with peers and mentors, in-person schooling, even housing, food, and caregivers' health was all compromised.
The increased burden is especially prevalent among children and adolescents experiencing socioeconomic barriers, who according to the U.S. Surgeon General Advisory on Youth Mental Health, are two to three times more likely to develop mental health conditions than their less-marginalized peers. Racial and ethnic minorities, low-income youth, youth in immigrant households, and others, are facing a mental health emergency stretching beyond their own front doors and school classrooms. The crisis we face as a community, is all around us.
At CCF, we are committed to collaborative action to help create access to mental health programs, reduce stigma, and eliminate the feelings of isolation brought on not just from the pandemic, but from cultural and economic disparity. Connection across neighborhoods, places to be accepted, spaces to succeed, and finding supportive, meaningful relationships with others, all matter for improved mental health outcomes.
Last year, Aviana Dupee, a sixth grader at the Kennedy Longfellow School, and 2021 Imagined in Cambridge! Social Innovation Award winner created an after-school program for her peers to learn mental health coping strategies and enhance overall wellbeing. "Heart Jr." offers a safe and welcoming space for young people to ease mental health distress. Aviana knew that recognizing the struggle of others and taking action to help could change the trajectory and change lives.
It's through the Mental Health ACCESS Program, Heart Jr., and other multi-generational pathways that CCF helps build bridges for mental health awareness and assistance. Our Community Fund supports mental health initiatives including Adolescent Consultation Services, Cambridge Community Center Strengthening Families Together Project, Cambridge Health Alliance Foundation Sibling Support Program, and many more, recognizing the systemic need for empowered change.
Noticing and acknowledging the sorrow or suffering of others helps build a foundation of hope. We honor all those committed to making a difference in the lives of our young people, and others facing mental health challenges, inequities, and barriers to viable wellbeing.