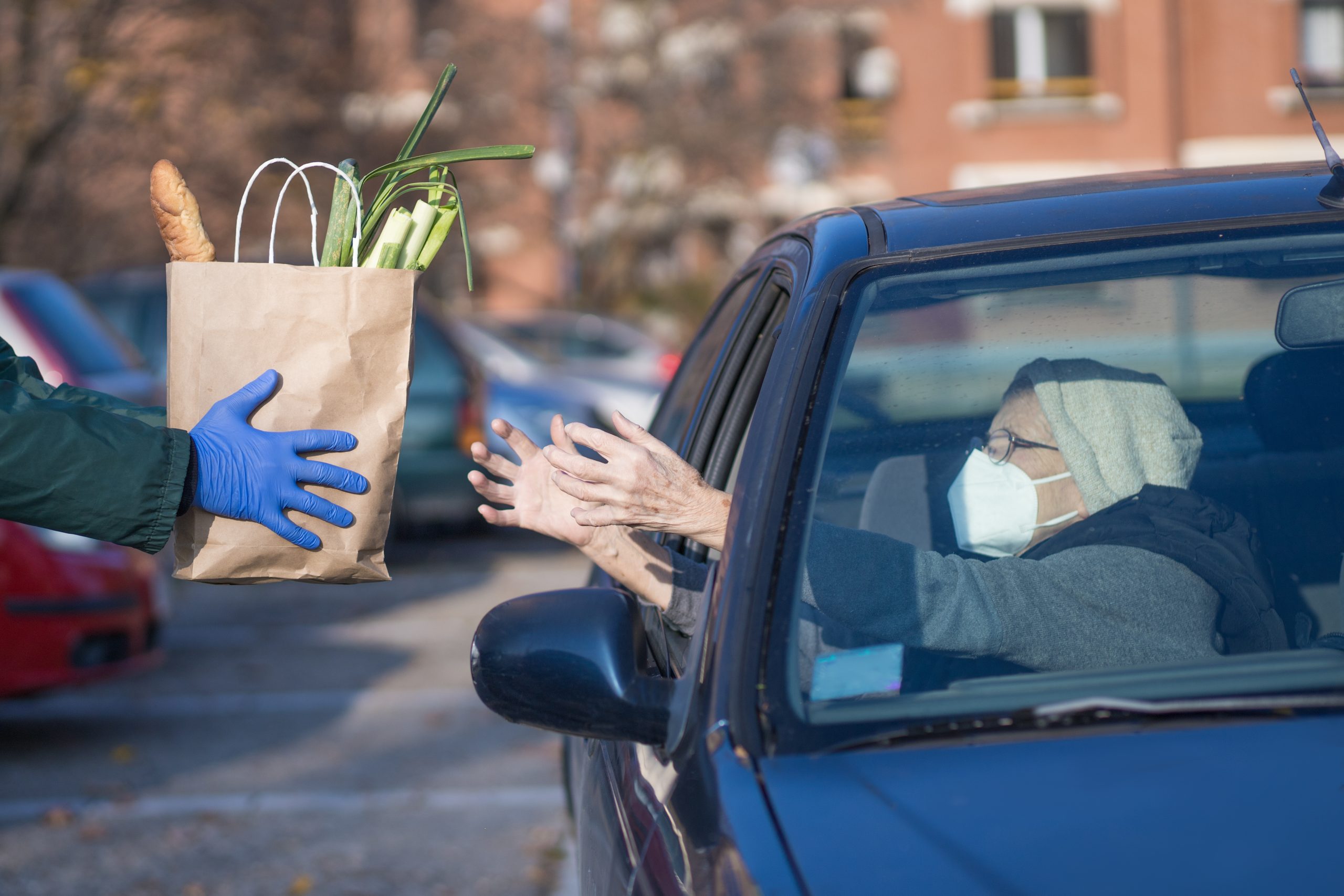 Blog post by Aris Zhu. Aris interned for the Cambridge Community Foundation in Winter 2022 and is studying computer science and physics at Harvard University. She was interested in sharing ways to volunteer in her new hometown. 
You can catalyze positive change in Cambridge. As COVID-19 continues to expose and deepen community vulnerabilities, you can improve the lives of neighbors who are most disproportionately affected by the pandemic – through our local nonprofit organizations. Find your entryway into giving back to the community through action and discover how you can help alleviate community issues you care about, whether that be food insecurity, homelessness, senior care, or opportunity gaps. Here are just a few examples of great nonprofits with opportunities to donate your time, get involved in your neighborhood, and make a difference.
Help stock a home for a neighbor starting anew: On The Rise
On The Rise is a community program that improves the lives of women and gender-diverse people who suffer from homelessness and its implications, including traumatic experiences, systemic issues, lack of affordable housing and career opportunities, and harmful coping mechanisms.
One of the ways that On The Rise is helping the community is through their Cook a Lunch Program, which currently allows anyone to prepare bagged lunches at home for those in need. Doing so provides an invaluable experience of the homecooked meals for On The Rise participants. Get involved here.
The organization also takes volunteers willing to coordinate Moving Home Drives, which help newly housed participants settle into their homes by collecting a wish list of general household items. Get involved here.
Finally, if you're interested in providing needed goods for On the Rise participants, you can find out how to host a donation drive here.
Deliver meals to fight hunger: Food for Free
Food For Free is a volunteer team that fights hunger in the greater Boston area. You can directly help their cause through a variety of current programs they have, including:
Home Delivery: Pack and deliver food to low-income Cambridge residents
Just Eats: Deliver boxes of fresh produce to community pantries
Family Meals: Help serve food for people with limited access to kitchens
Backpack Program: Improve access to healthy food for students
You can get involved here.
Befriend a senior: Somerville Cambridge Elder Services
The Somerville Cambridge Elder Services (SCES) seeks to provide supportive services to older people and people living with disabilities. They offer longer term volunteer opportunities that you can sign up for depending on your availability and interest, including:
Caring Neighbor: run errands, go on walks, read a newspaper, and be a good neighbor to a senior
Commodity Supplemental Food Program: load grocery bags and make deliveries
Escort: drive or accompany seniors to their medical appointments
Friendly Visiting: provide companionship to an isolated senior in their home
Medical Advocate:  understand a senior's medical care and ensure the senior understands their medical care
Money Management: assist low-income elders with bill-paying, bank statements, bank errands
Technology Coaches: help elders navigate technology basics.
Improve Public School Education: Cambridge School Volunteers
Cambridge School Volunteers (CSV) is a non-profit organization dedicated to promoting personal and academic achievement in Cambridge public school students. CSV pairs up volunteers and students according to levels and needs and works toward providing equitable access to education for all students. Some of the needed volunteer positions open right now include tutors for high school students, college or career mentors for high school students, and helpers for K-5 schools.
You can get involved here.
Find an opportunity that fits your unique skills: Cambridge Volunteer Clearinghouse
Through Cambridge Volunteer Clearinghouse, you can easily sign up for notifications on more volunteer opportunities unique to your interests and skills, whether that includes working towards community art programs, children, adults, health-prevention, justice-rights, immigration, and much more.
Sign up for their e-newsletter.
You can also find a current list of volunteers needed here.
Short on time? Make a lasting gift.
You can find many ways to give back to the community by making a donation. Explore giving options through the Cambridge Community Foundation.