In a city as prosperous as Cambridge, an astounding one out of seven residents lives in poverty and 12% of households are enrolled in Supplemental Nutrition Assistance Program (SNAP), a federal food assistance program. The winter holiday season can be particularly difficult for families and individuals challenged by income insecurity or homelessness.
We're spotlighting Community Servings, Food for Free, and Project Manna, nonprofit organizations that work daily to combat hunger in our community, and the impact they make in Cambridge. Together these three impressive organizations received $25,000 from our Community Fund grants this fall.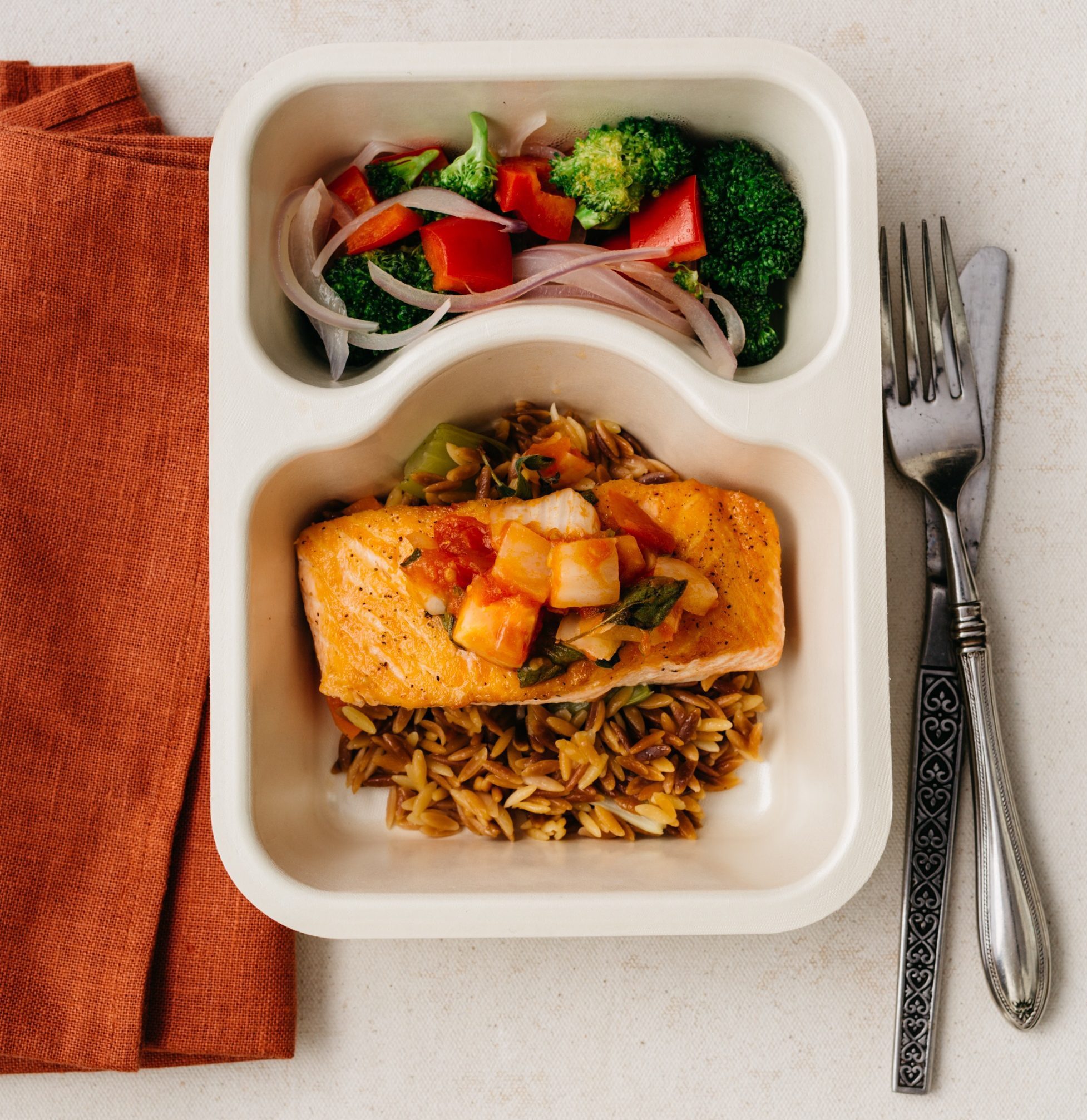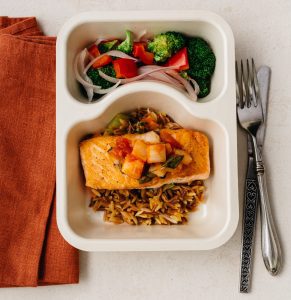 A medically tailored meal by Community Servings.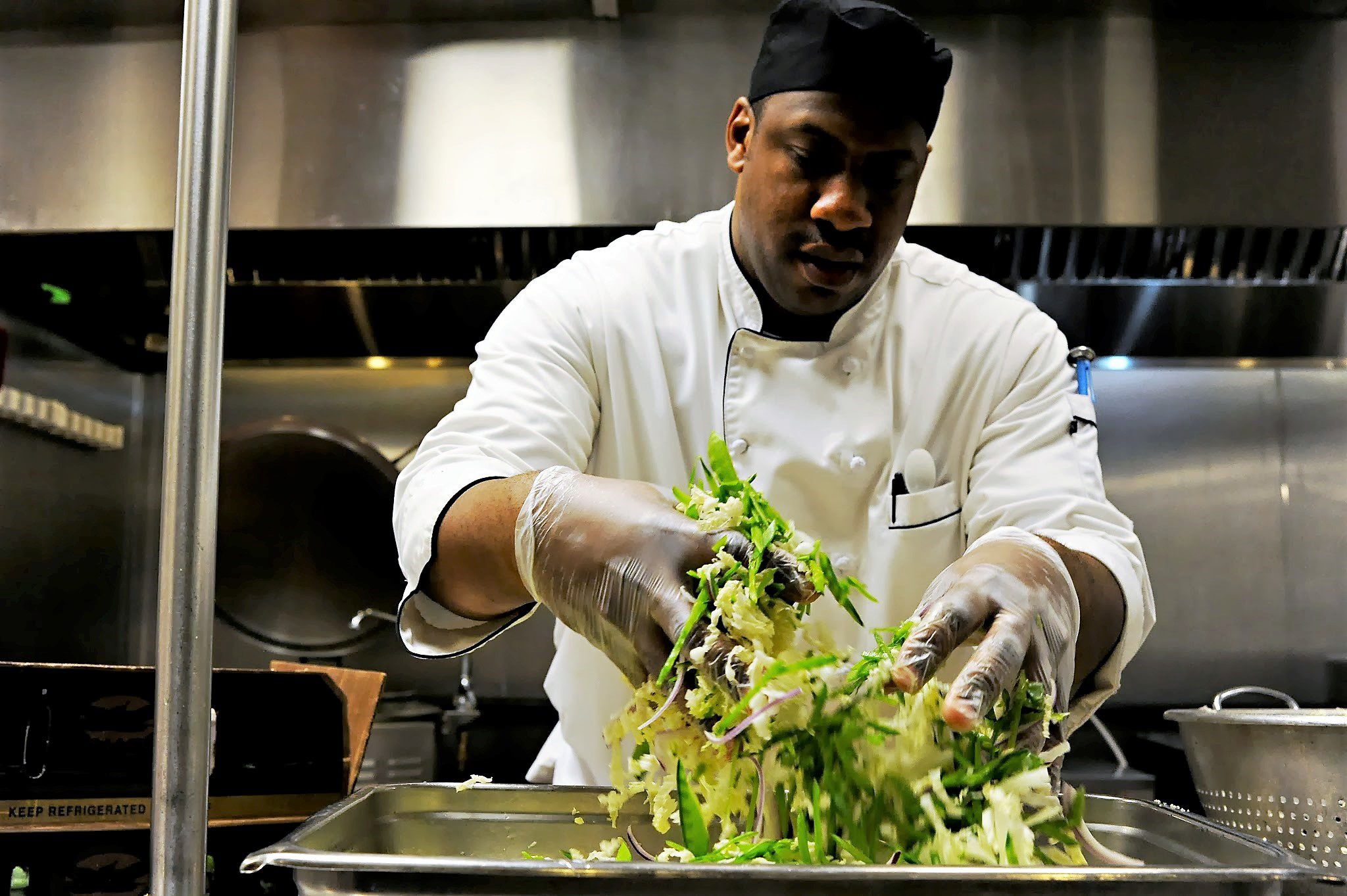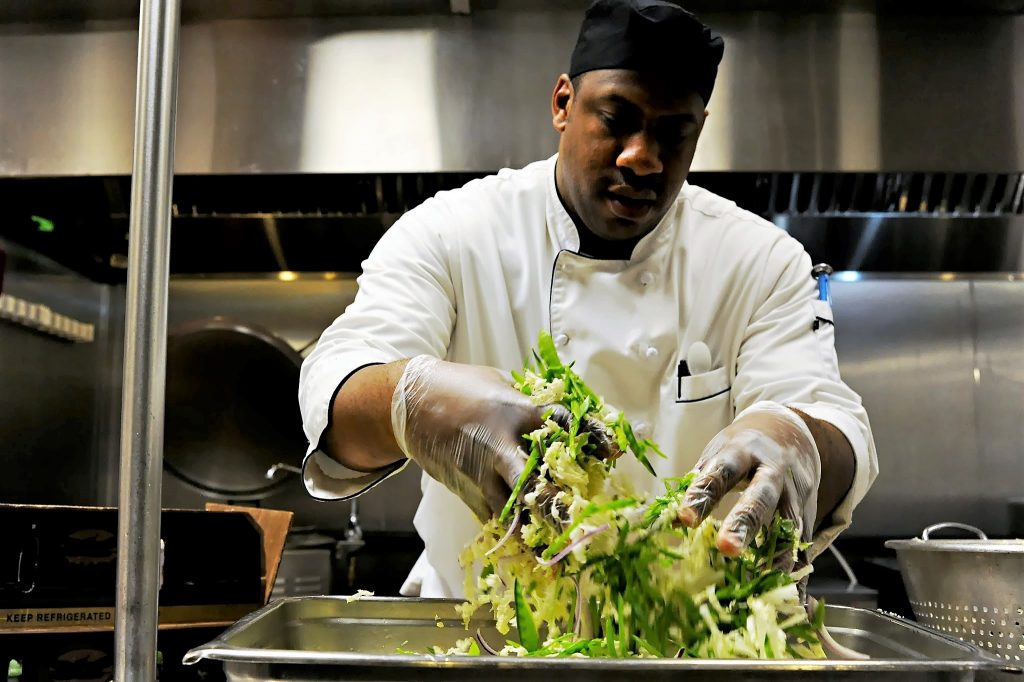 Community Servings
Community Servings actively engages the community to provide medically tailored, nutritious, scratch-made meals to chronically and critically ill individuals and their families. Registered dietitian nutritionists work with clients who have specific nutritional needs associated with HIV/AIDS, cancer, kidney disease, diabetes, and other life-threatening illnesses to develop individualized nutrition care plans.
Powered by CCF: The Nutrition Program for Cambridge Residents Affected by Critical Illnesses provides 33,500 home-delivered, medically tailored meals to more than 100 Cambridge residents affected by a critical illness. Approximately 50% of Cambridge residents served are over the age of 50.
Reflecting on 2019: This year, Community Servings prepared and delivered 26,200 scratch-made, medically tailored meals to 93 Cambridge residents who are homebound and living with critical and chronic illnesses. "We're helping people heal through the power of food," said Ryan Levasseur of Community Servings.
2020 vision: Community Servings aims to prepare and deliver even more medically tailored meals to people living in Cambridge. To do this, they'll continue to work closely with Cambridge-based referral partners, local donors, and dedicated volunteers who call Cambridge home. "Our goal for 2020 is to increase the number of people we serve and increase the number of meals we deliver to Cambridge residents to 33,600," said Levasseur. "With the opening of our new 31,000 square foot 'Food Campus' at our headquarters in Jamaica Plain, we're well-positioned to meet our goal."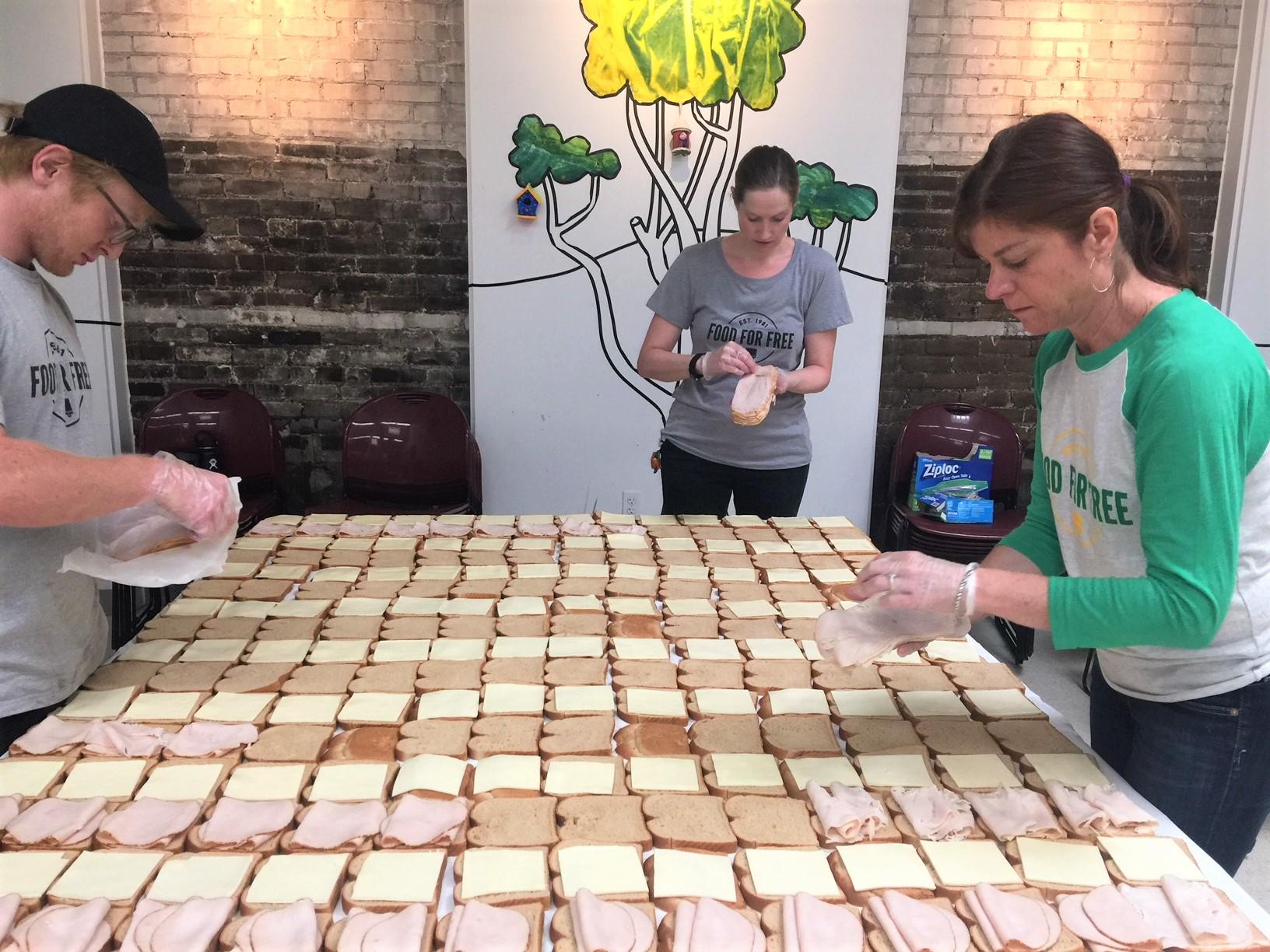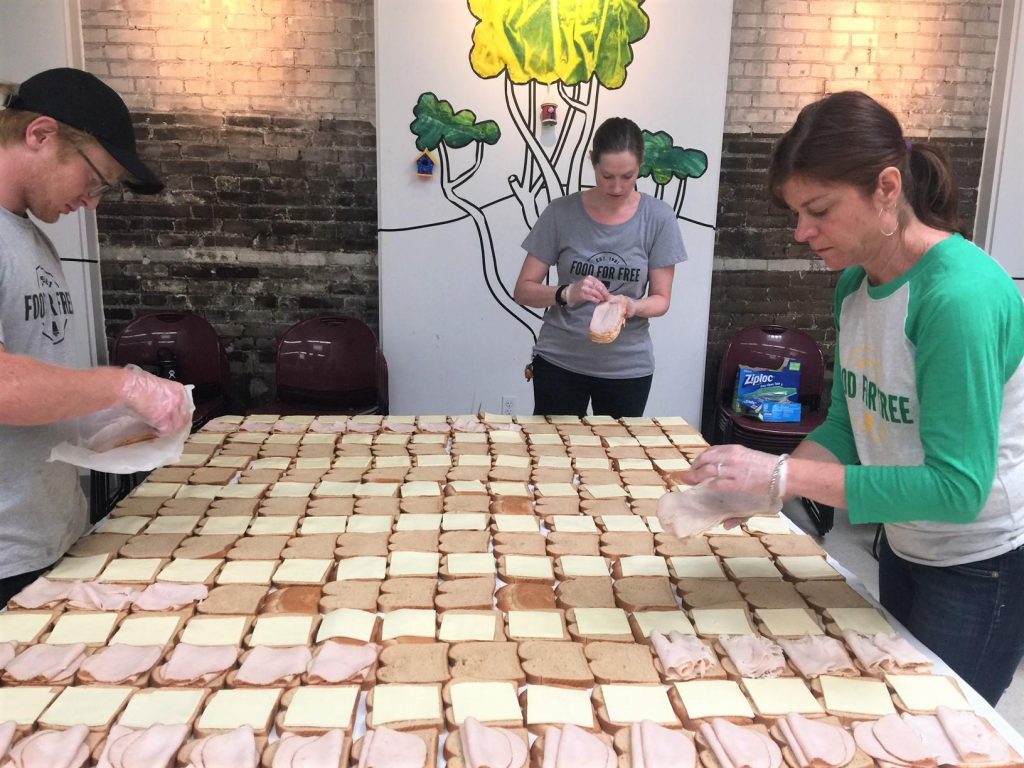 Food For Free
Food For Free improves access to healthy food within our community by rescuing food that would otherwise go to waste and creating new distribution channels to underserved populations, with an emphasis on utilizing school systems to reach those in need. They also distribute through pantries, meal programs, shelters, colleges, their own direct service programs, as well as other partners.
Powered by CCF: Food For Free partners with Cambridge food suppliers and food pantries and other delivery sites to serve 10,000 Cambridge residents who rely on Food For Free to feed themselves and their families.
Reflecting on 2019: Food For Free worked to increase avenues for access to healthy foods in Cambridge. "In 2019, we focused on expanding options during the summer months, when families spend more on groceries to make up for the absence of school food programs," said Food For Free's Executive Director Sasha Purpura. New programs included summer backpack programs in partnership with four Cambridge camps and free markets in partnership with the Book Bike and the Department of Human Services Programs.
2020 vision: "We will continue to increase our efforts to rescue prepared food, both within Cambridge and throughout Greater Boston," said Purpura. "And, we will continue to distribute prepared food in the form of single-serving meals that can be enjoyed by students, families in transitional housing, and other people with limited access to kitchen facilities."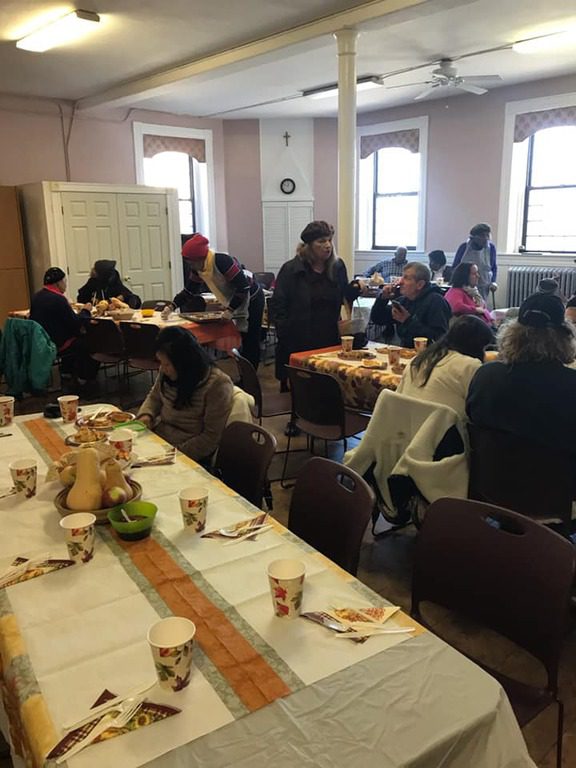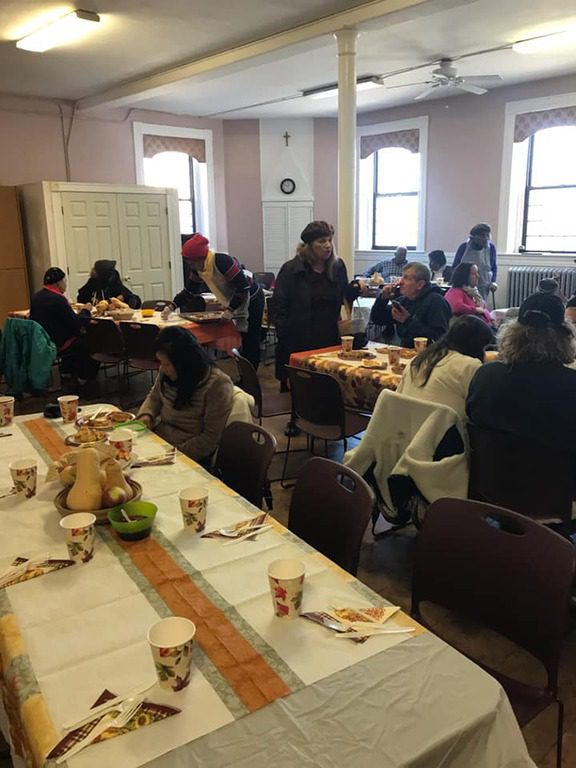 Project Manna
Project Manna is the Massachusetts Avenue Baptist Church's outreach to the community, including people struggling with homelessness. Nutritional assistance is provided to enhance the quality of life and decrease the incidence of hunger for low-income families and individuals. The meal program serves an average of 250 plus meals per month. In a supportive, caring environment, community members can have a meal twice a week.
Powered by CCF: Project Manna is a longtime nonprofit partner of the Foundation. Their CCF grant supports operations for the Soup Kitchen and Food Pantry programs and bolsters their ability to serve an increasing number of clients.
Reflecting on 2019: "We were able to go beyond dinners," executive director Brenda Brown said. "We give socks and scarves, and treatment referrals. Our hours have been extended so that our clients could come in, sit and chat [longer]." This holiday season, Project Manna plans to give out over 200 coats.
2020 vision: Brown said Project Manna wants to get involved in addressing the systemic issues causing a rise in hunger and homelessness in Cambridge. "We'd like to be at the table in discussions on housing," Brown said.
Our other nonprofit partners that offer food for vulnerable populations in our community include:
Cambridge Economic Opportunity Committee
Cambridge SNAP Match Coalition
Cambridge Weekend Backpack Program
East End House
The Friday Café
Harvard Square Churches Meal Program
Many Helping Hands 365
Margaret Fuller Neighborhood House
Market in the Park
Massachusetts Alliance of Portuguese Speakers
Outdoor Church of Cambridge
The Port Café
Somerville-Cambridge Elder Services
Learn more about the other 53 nonprofits supported by CCF through our fall 2019 grantmaking cycle.