The Cambridge Community Foundation adds financial experts, philanthropic leaders to Board of Directors
September 26, 2018
Cambridge, MA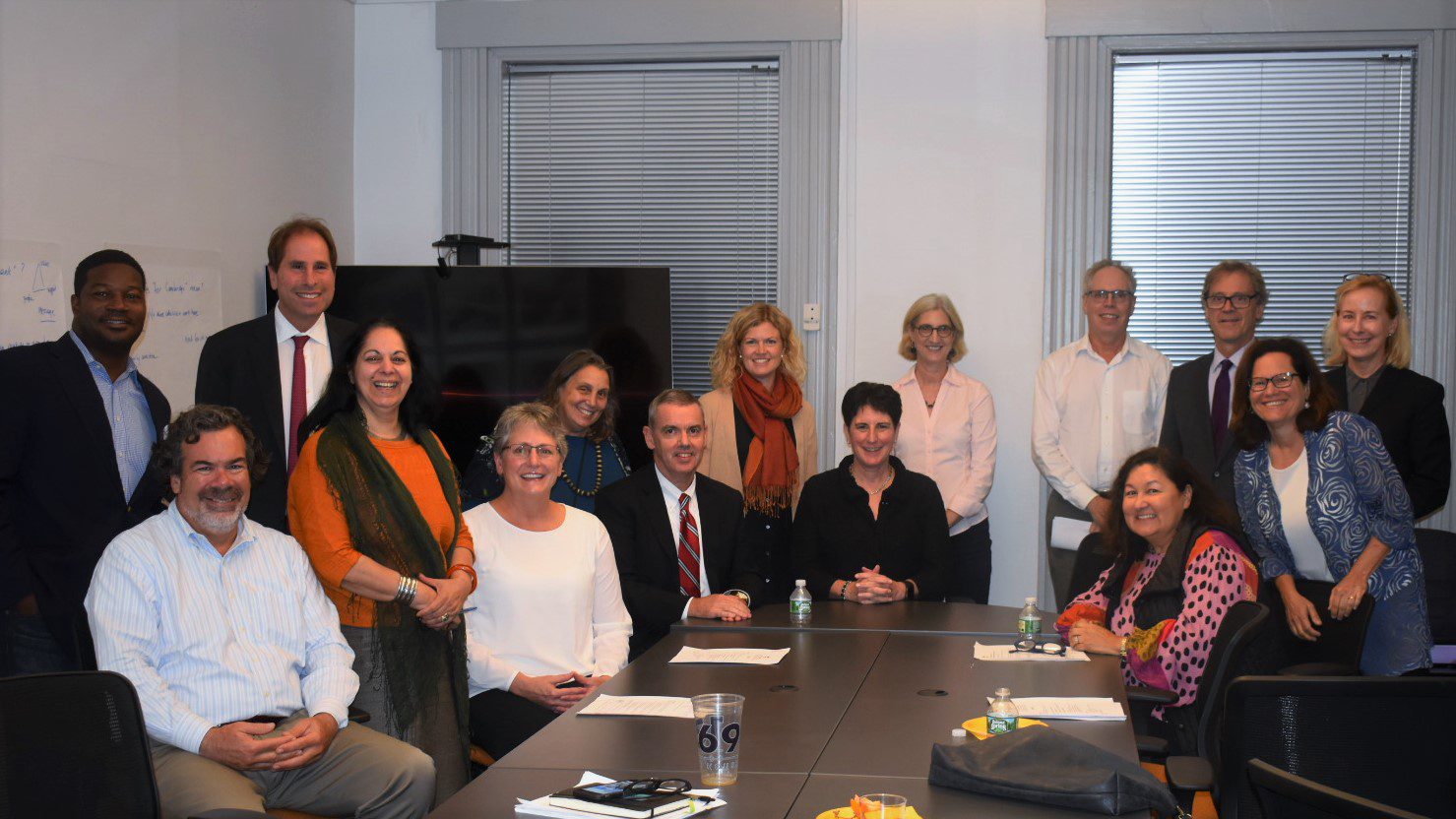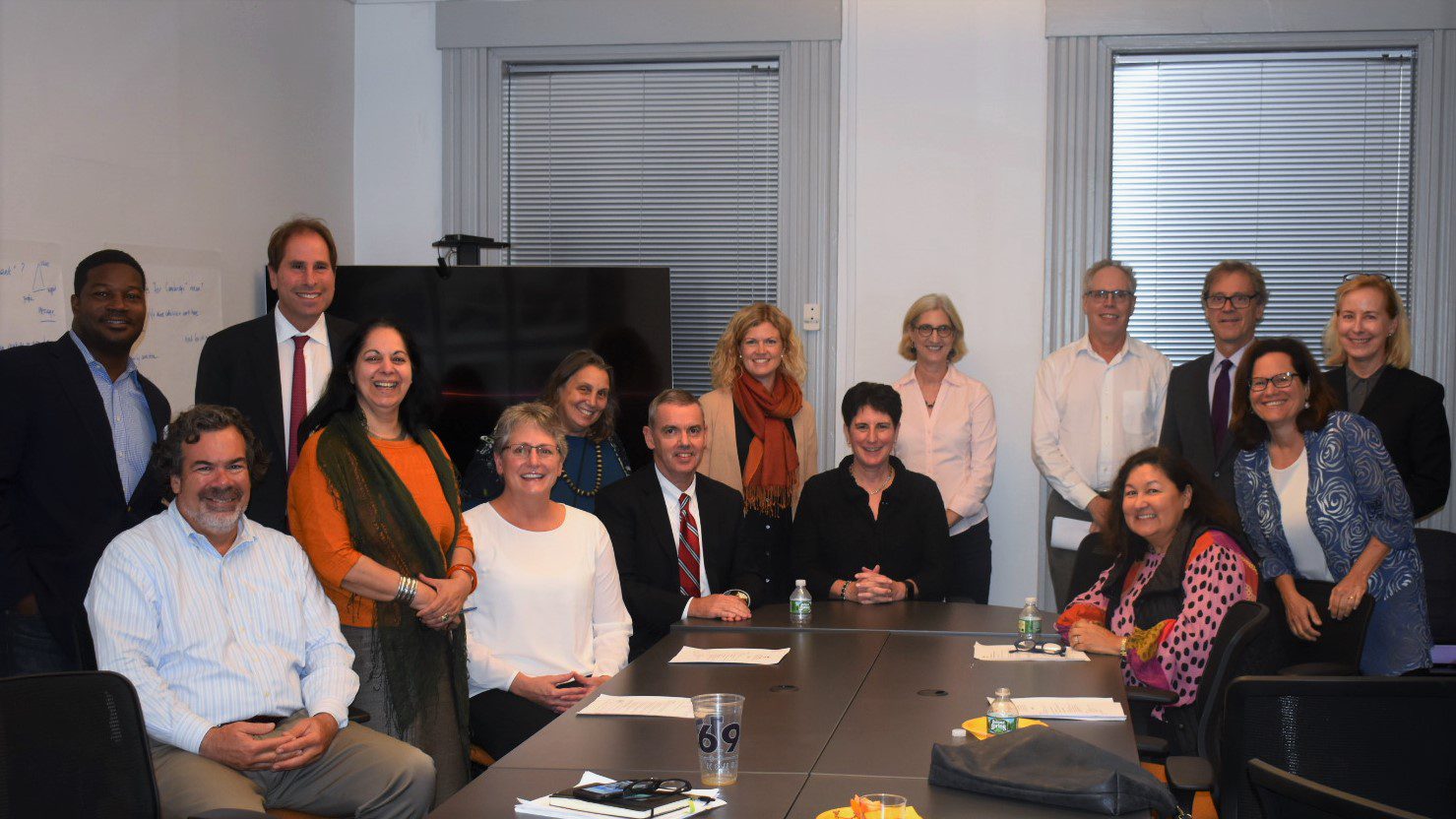 The Cambridge Community Foundation (CCF) has appointed four financial experts and philanthropic leaders to its Board of Directors and announced new co-chairs for its Professional Advisors Council, effective this fall.
New Board members include Daniel S. Kern, Chief Investment Officer & shareholder with TFC Financial Management, Inc.; Marla Felcher, Co-Founder of The Philanthropy Connection, marketing professor, and investigative journalist; Winifred Lenihan, Vice President for Development at WGBH; and Katie Walker, Senior Vice President and Sales Executive at U.S. Trust, Bank of America Private Wealth Management, who is an Appointed Trustee with CCF.  New Co-Chairs of the Professional Advisors Council are Judith Cranna, Vice President at Eaton Vance Investment Counsel and Beth Milkovits, Relationship Manager in the Private Banking group at Brown Brothers Harriman in Boston.
The CCF Board of Directors oversees community impact for the Foundation, signing off on two rounds of grants to local nonprofit organizations each year from the Community Fund. CCF and its donors awarded $1.43 Million in grants last year.
The Board and Professional Advisors Council also help the CCF build the Cambridge Endowment through donor engagement and advancing philanthropy, so that the city's pressing urban needs can be addressed today and far into the future.  They also advise CCF on its civic leadership agenda.  CCF serves as an independent voice on Cambridge's systematic and urgent urban problems.
"Our goal is to work across sectors—government, businesses, universities, nonprofits, civic leaders and engaged residents– to foster equity by removing barriers to opportunity, investing in and believing in the inherent potential of human beings and honoring everyone with dignity. We're delighted to have a group of accomplished and compassionate people joining in this important work," said Geeta Pradhan, president of the CCF.
Rick Harriman, chairman of the CCF Board added: "Our new board members share our belief in equal opportunity and social equity for all residents and we are delighted to have them help us chart an equitable path forward in today's innovation economy."
The CCF has supported nonprofits in Cambridge for more than 100 years, beginning with funding for local, low-income youth to attend Harvard College, which continues today.  The CCF is known for providing seed funding to support impactful, new programs, and offering decades-long support for core community organizations, including the Settlement Houses in Cambridge.  CCF's current focus is on programs and nonprofits that support strong families, provide education and opportunity, and preserve our city's cultural richness.
"I'm enthusiastic about Cambridge Community Foundation's focus on an inclusive vision and shared prosperity in Cambridge," said Daniel S. Kern.  "I hope to help Cambridge Community Foundation increase its capacity for community leadership, serving as a resource for the entire community."
Marla Felcher added: "I've been a Cambridge resident since 1998 and I think solving the inequality problems here is very doable. There are a finite number of people under the poverty line. At the same time, many are living in some of the most expensive real estate in the country. Given the number of smart, caring people living in Cambridge, there's a lot of potential. I believe that once Cantabrigians see the issues, they'll help."
The new appointees replace four outgoing Board members, including Moacir Barbosa, Director of Community Engagement at Health Resources in Acton; Melville Hodder, Senior Vice President at Morgan Stanley Smith Barney, Inc.; Fritz Foley, Andre R. Jakurski Professor of Business Administration at Harvard Business School; and Cheryl A. Vozella, Managing Editor and Market Sales Executive for U.S. Trust, Bank of America Private Wealth Management.  In honor of their service to the Cambridge community, the Foundation awarded a $4,000 grant to the Cambridge Economic Opportunity Committee (CEOC) — Cambridge's Anti-Poverty Agency whose mission is to empower people and mobilize resources to fight poverty's causes and impacts through services, education and organizing.  CEOC serves about 5,200 households annually in all its programs.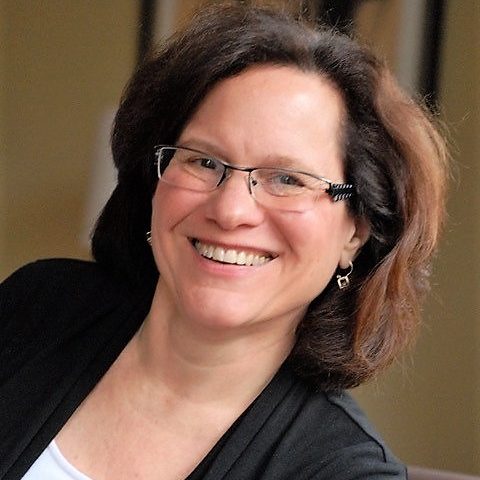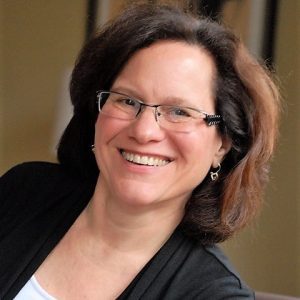 Marla Felcher
Marla Felcher is a marketing professor, investigative journalist, marketing consultant, and consumer advocate. She's taught at Northwestern University, Harvard University's Kennedy School of Government, and UMass-Boston's McCormack School of Policy Studies. She has written about product safety regulation for the Atlantic Monthly, Slate, Mother Jones, and other magazines. In 2001, she published the book It's No Accident, an account of the federal government's failure to adequately regulate durable baby products. The book was used as the basis of Congressional research and testimony, which resulted in the Children's Product Safety Improvement Act, passed by Congress and signed into law by President George W. Bush in 2008. In 2012, Marla co-founded The Philanthropy Connection, a women's grant-making organization. She served as president until 2016 and board chair until 2017, when she happily turned over leadership to others. Marla served on the 2008 Obama Transition Team advisory committee, the Jewish Council for Education & Research Great Schlep campaign advisory board and has served on the board of directors of the Planned Parenthood League of Massachusetts, Summer Search Boston, the Youth Job Center of Evanston, and the Evanston Community Foundation. She currently serves on the board of directors of Road Scholar (formerly Elderhostel). Marla holds an M.B.A. and Ph.D. in Marketing. She and her husband live in Cambridge with their rescue mutt Becca Sue Bazerdog.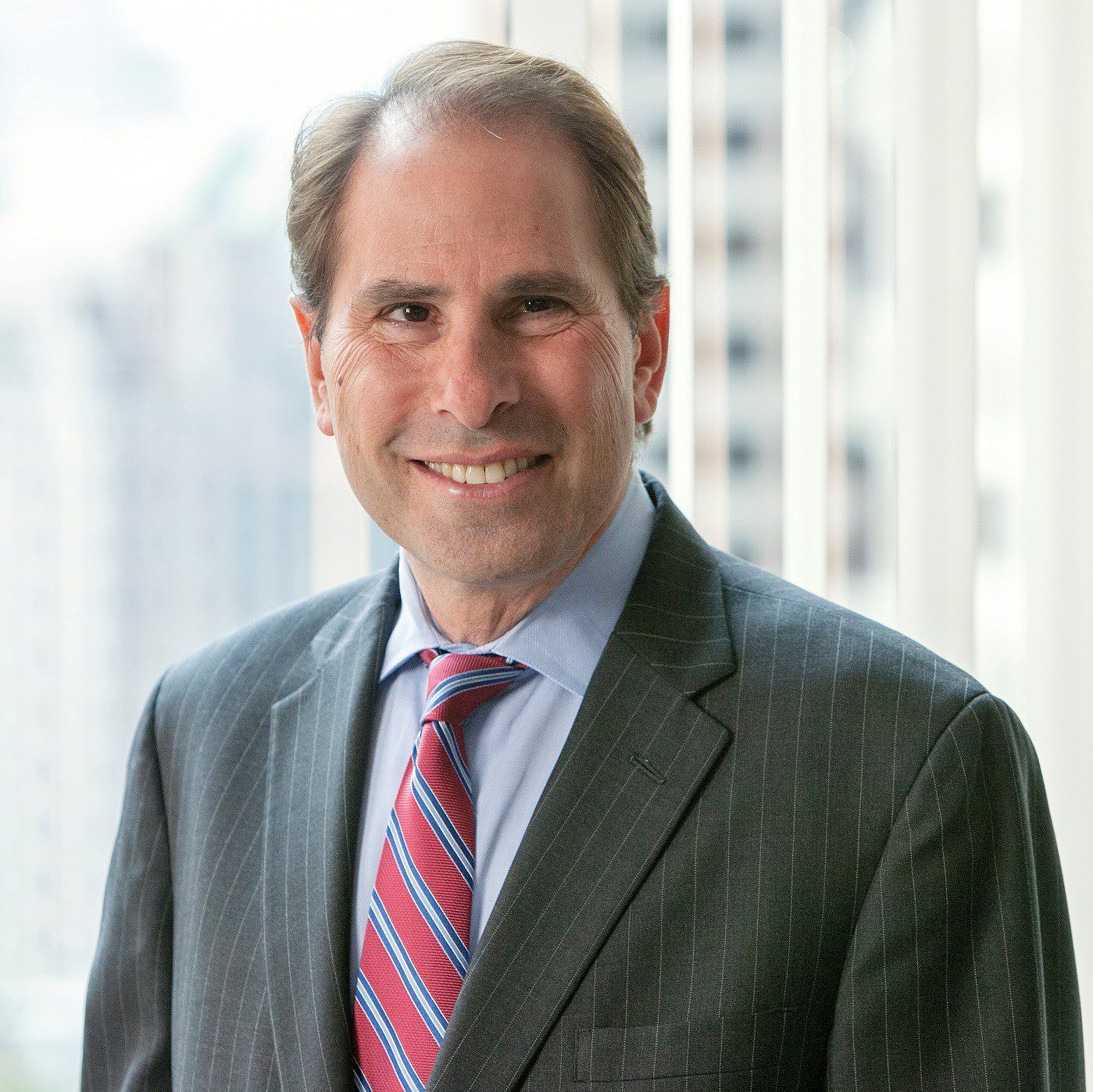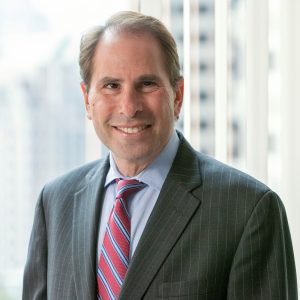 Daniel S. Kern
Daniel S. Kern joined TFC Financial Management in 2015. As Chief Investment Officer, he is responsible for overseeing TFC's investment process, research activities and portfolio strategy. He authors investment newsletters and white papers and meets with select clients to provide investment support. Mr. Kern chairs the firm's Investment Committee. A CFA charterholder, Mr. Kern is a member of the CFA Institute and is also a CERTIFIED FINANCIAL PLANNER™ practitioner. He is a Trustee for Green Century Funds and a Board member for Wealthramp. Mr. Kern is a member of the Boston Security Analysts Society and a regular panelist and speaker at local, regional and national investment forums. Additionally, Mr. Kern is a regular contributor to US News & World Report.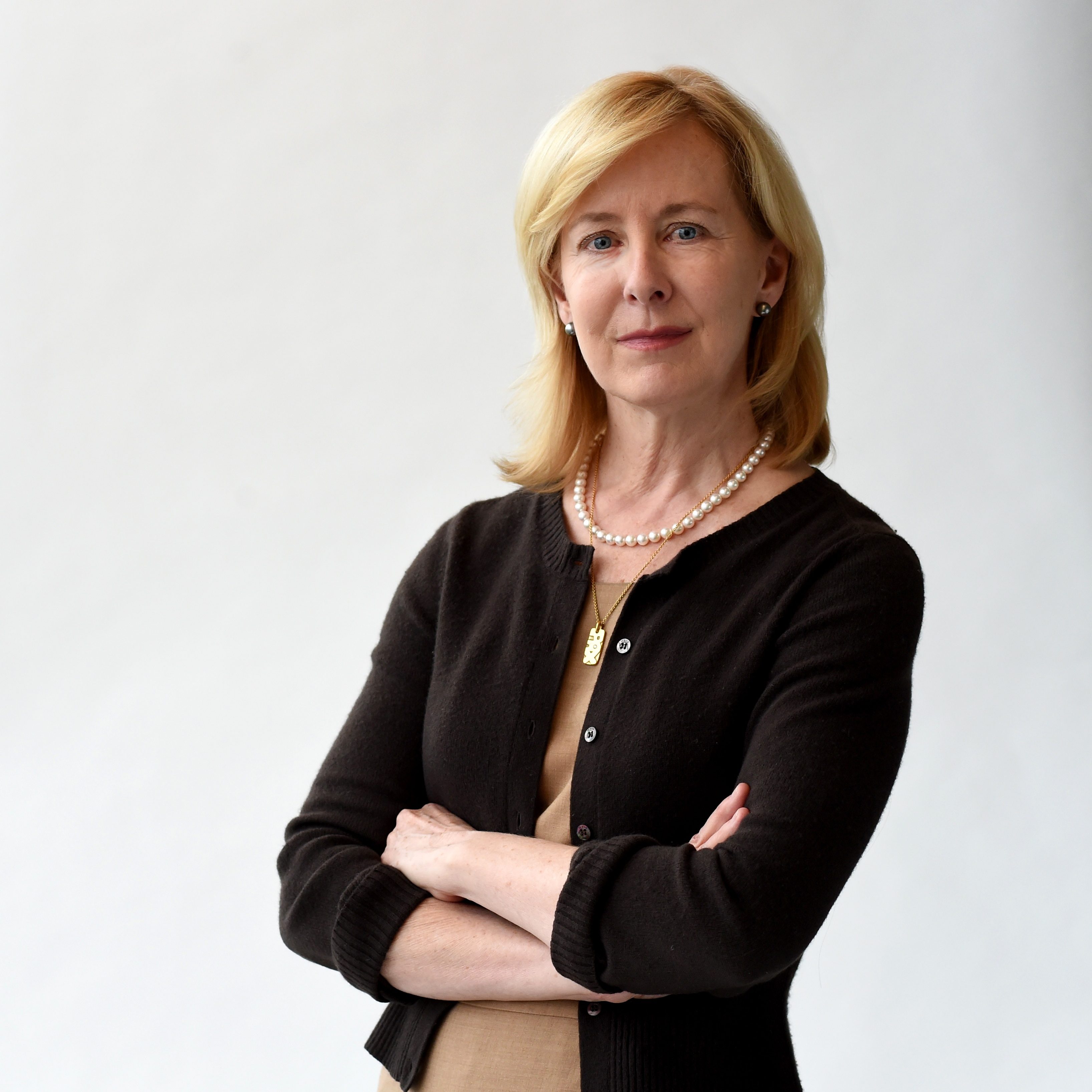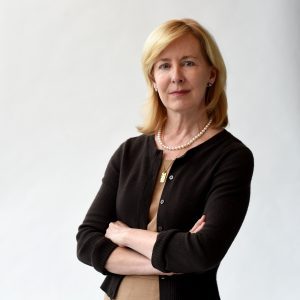 Winifred Lenihan
Win Lenihan is the Vice President for Development at WGBH, leading the organization's major philanthropic fundraising, as well as its board development activities. She has served on PBS's Development Advisory Committee and regularly provides her expert guidance to public media stations around the country as they look to evolve and maximize their community support. Win earned her B.A. in Classics and Comparative Literature from Beloit College. She is a long-time resident of Cambridge, and the mother of one daughter, who is a proud graduate of Cambridge Rindge and Latin High School.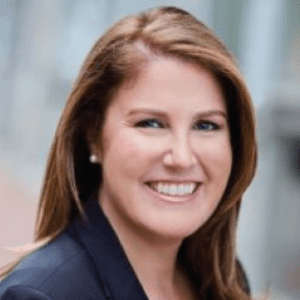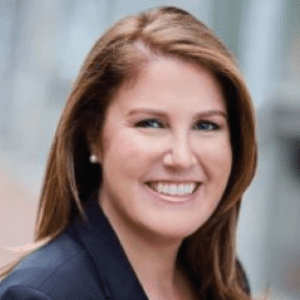 Katie Walker
Katie Walker is a Senior Vice President and Sales Executive at U.S. Trust, Bank of America Private Wealth Management and Appointed Trustee for CCF. She has over ten years of financial Wealth Management experience. She started with the Bank of America in 2007 in Premier Client Management where she managed a book of business that provided credit, lending and liquidity solutions to high net worth clients. When Bank of America Corporation acquired Merrill Lynch, Katie became a Bank of America Wealth Management Banker and worked with a team of Merrill Lynch advisors providing banking and liquidity solutions to clients. Katie transitioned from her Wealth Management Banking role into a management role as a Market Sales Manager for Merrill Edge, where she was responsible for managing Merrill Edge Financial Solutions Advisors in Bank of America Financial Centers across the New England region. In this role, she was responsible for establishing a robust sales process for her team. In her current role as a U.S. Sales Executive, she is responsible for partnering with Private Client Advisor Teams to help ensure effective communication and delivery of the entire U.S. Trust platform.
New Professional Advisors Council Leadership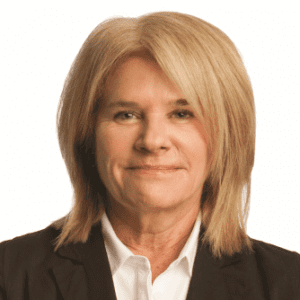 Judith Cranna, CFA
Judi is responsible for the investment management and client service of individuals, families and foundations. Judi's focus is on customizing client portfolios to integrate the investment strategy with the tax planning.  Judi also works with her clients in coordinating their investments with their financial and estate plans.
Prior to joining Eaton Vance in 2007, Judi was a Senior Vice President and Senior Portfolio Manager in the Private Asset Management group of U.S. Trust, N.A., and had been with U.S. Trust or its predecessor, State Street Global Advisors, since 1987.  Prior to joining State Street, Judi held positions at a small venture capital firm, a real estate syndication firm and a private equity partnership. She has over 25 years of experience in the business and investment management fields.  Judi is a member of the CFA Institute, the Boston Security Analysts Society (BSAS) and the Boston Estate Planning Council.
Judi is an avid tennis player and past Board member of the Cambridge Tennis Club. She lives in Cambridge with her husband and has recently joined him in long-distance cycling events and rides for charity.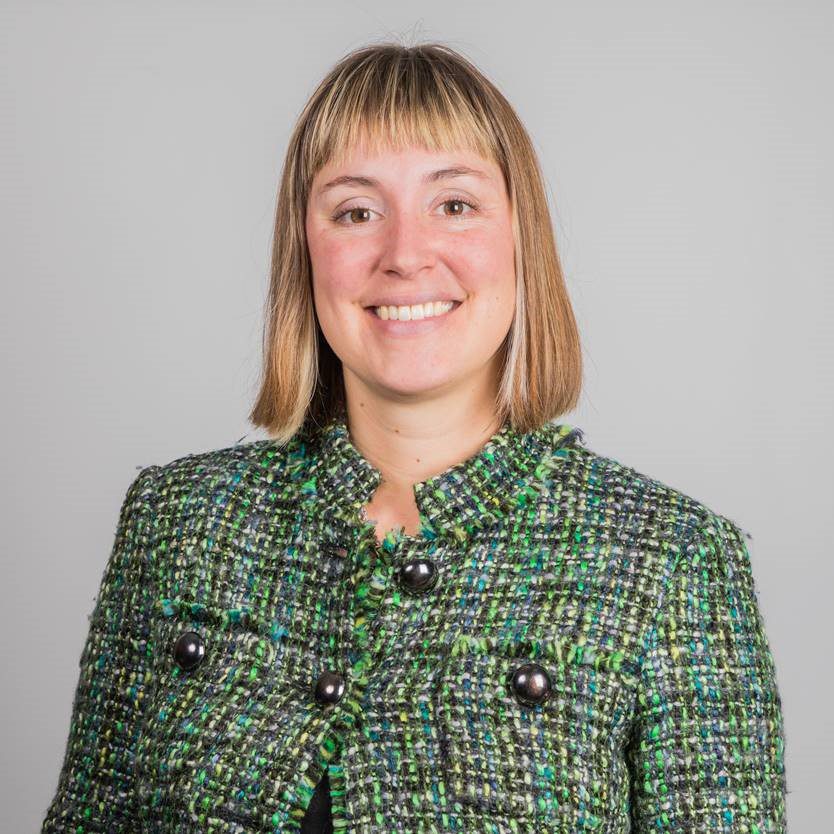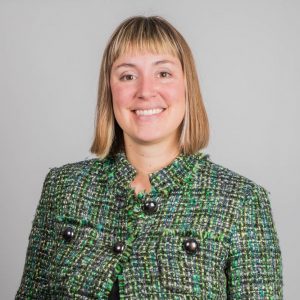 Beth S. Milkovits
Beth is co-chair of the Professional Advisors Council. She is Vice President in the Private Banking group at Brown Brothers Harriman. In her role, Beth oversees clients' investments and coordinates clients' portfolios with their tax, philanthropic and estate plans. Beth is an ambassador to BBH's Center for Women and Wealth, working to support and engage women as they create and manage wealth.  Beth has over 18 years of experience in the investment industry.  She received a B.A. from Colby College, holds the Accredited Estate Planner designation and is a CERTIFIED FINANCIAL PLANNER practitioner. She serves on the board of the Cambridge Community Foundation and is a member of the Boston Estate Planning Council and the Financial Planning Association.