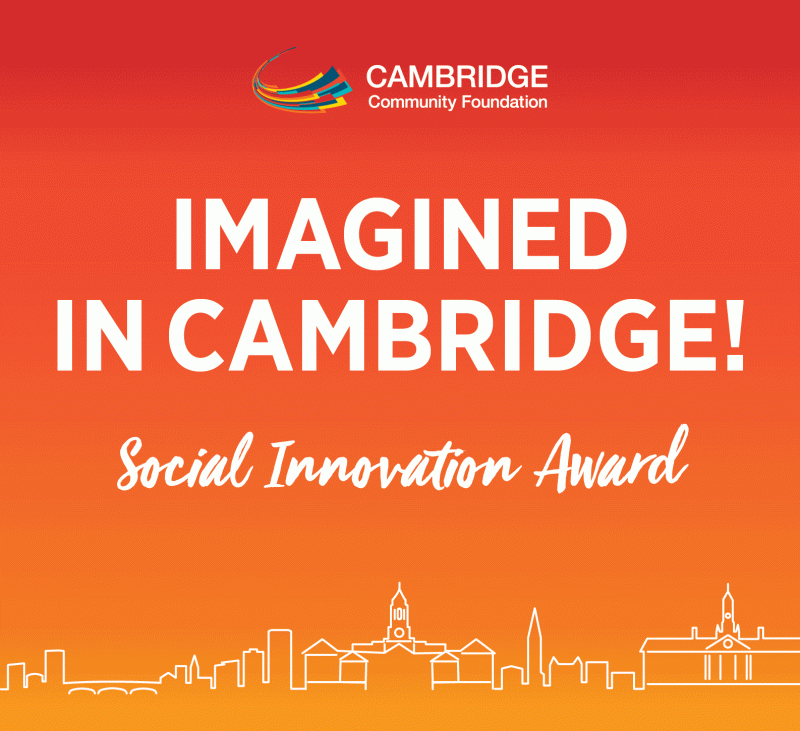 What do you imagine for Cambridge?
For the fourth year in a row, we're seeking to uncover emerging leaders working to solve some of our city's most intractable social problems. Over the years we've seen the power of creative, light-touch interventions to improve the quality of life for people in Cambridge—and beyond.
We are looking for the next big idea—help us find it!
This summer, nominate folks doing great things for our community or apply before September 7. Each award winner will receive $5,000 to further their idea.
Spread the word! We can't wait to support a new crop of social innovators making waves in Cambridge.