Photos by Jeff Blackwell
CCF names winners of our 4th annual Imagined in Cambridge! Social Innovation Award.
Cambridge, MA—Oct. 7, 2022 | At a vibrant celebration of the city's nonprofit sector in Starlight Square on Friday, October 7, the Cambridge Community Foundation announced five winners of its fourth annual Imagined in Cambridge! Social Innovation Award, which invests in grassroots solutions to big social problems in Cambridge, with a $5,000 grant going to each winner.
Three winning ideas address the divides that come with growing income inequality, changing demographics, and gentrification in Cambridge, as reflected by the data in the Cambridge Community Foundation's 2020 research report, Equity & Innovation Cities: The Case of Cambridge.
CommuniTEA hopes to bridge generational and intraracial divides connecting Asian elders with younger Asian populations.
Everybody Gotta Eat uses food to unify multigenerational community across neighborhoods and even cities.
Space for Black Exuberance strives to reinvigorate Black culture in Cambridgeport, an area that historically housed a thriving Caribbean population.
The other two winners are building pipelines and relationships for Cambridge youth of color, guiding them in positive directions.
Historically Black Colleges and Universities (HBCU) Tour and Expo provides pathways to college through awareness of higher educational opportunities.
The Mental Health ACCESS Program mentors teens in mental health, inspiring them to support peers and see their future selves in the field.
For more information on the award-winning social innovators and their ideas, read below or click here.
"This year's Imagined in Cambridge! Award winners are outstanding, grass-roots problem solvers tackling some of our city's most acute challenges with passion and power," said Geeta Pradhan, president of the Cambridge Community Foundation. "It's no surprise that Cambridge, a leading hub of innovation, is also home to such impressive social innovators, and we're honored to welcome them into CCF's circle of community changemakers."
In addition to the Imagined in Cambridge! Social Innovation Awards, the Foundation continues to grow its Imagined in Cambridge! Fund, which has provided 35 microgrants totaling $17,500 to past applicants. These $500 microgrants have been used to cover a wide range of costs that grassroots innovators often face, like website improvements, social media, marketing, stipends for volunteers, and more. The Imagined in Cambridge! Fund is supported by generous donors in the community, including Verizon, the Upland Gardens Fund, Cambridge resident Dan Raizen and many others.
In line with the Foundation's century-old mission of creating a more equitable and just Cambridge for all residents, this ever-growing Imagined in Cambridge! social innovators group and its supporting donors have something in common: a commitment to improving the community.
Recipients were selected unanimously by a judging panel, including: Cambridge Mayor Sumbul Siddiqui; Tim Ritchie, president of the Museum of Science, Boston; Michael J. Bobbitt, executive director of Mass Cultural Council; Ophelia Dahl, co-founder of Partners in Health; Lonnell Wells, co-founder of Cambridge Bike Give Back (one of last year's Imagined in Cambridge! Award winners); and Maisha Moses, executive director of The Young People's Project. The process was guided by Lori Lander, artist, co-founder of Many Helping Hands 365, and Vice-Chair of the Cambridge Community Foundation Board.
Read about the 2022 Imagined in Cambridge! Social Innovation Award winners: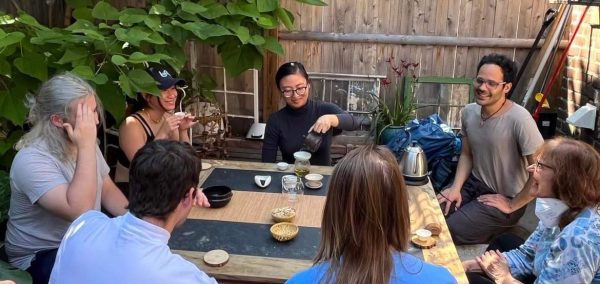 CommuniTEA with Our Elders
"I see these grandmas and grandpas in my neighborhood and I don't know their stories. It's important to create more intra-racial understanding because otherwise solidarity and unity is hollow." — Yin Guan
When Cambridge resident Yin Guan saw the number of elderly Asian neighbors visiting a food pantry near her house, she was curious to learn more about them and wanted to connect. As a local tea entrepreneur, she's using tea gatherings to create intentional spaces where the seemingly polarized, Asian American residents in Cambridge—the "unseen" population of poor elderly Asian immigrants, and the booming community of young Asians—can connect and build community together. Visit the Broken Cup Teahouse website.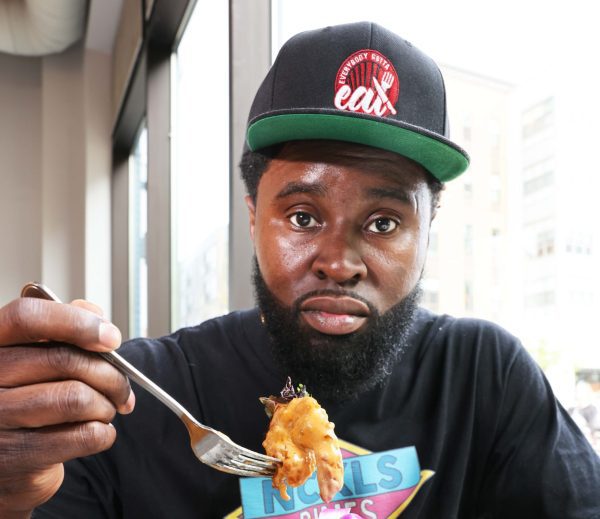 Everybody Gotta Eat
"I've been through my trials and tribulations. My father passed away when I was 5. My mother was a modern-day Harriet Tubman, always helping people from her native country of Haiti; it's why I'm always helping people in my community, it's just in my blood, and I do it through good food." — Emmanuel Mervil
Local food blogger and entrepreneur Emmanuel Mervil loves to give back to his hometown, and the way he knows best is through hearty food. By hosting large-scale cookouts and food festivals, Everybody Gotta Eat feeds people, unites neighbors across the city, offers a positive role model for young people, and even brings back neighbors who had to move out of the city because of gentrification. Learn more on their Instagram page.

Historically Black College and University Tour and Expo
"Before I was a student at Howard University, education was being done to me, but at Howard I saw how education could be something I wanted. I want to help students identify their place in the world in spaces where they're more likely to succeed and break the cycle of poverty that's plaguing Black people." —Kyrk Morris
Lifelong Cantabrigian Kyrk Morris drew on his own personal experience in college and the struggles he's seen teens go through as an educator and restorative justice trainer, to develop an annual, guided tour of HBCUs offered for free or at reduced cost to Cambridge families. The tour and expo connect current HBCU scholars from the community with Cambridge high schoolers and introduce kids to opportunities they may not have known about. Learn more on their website.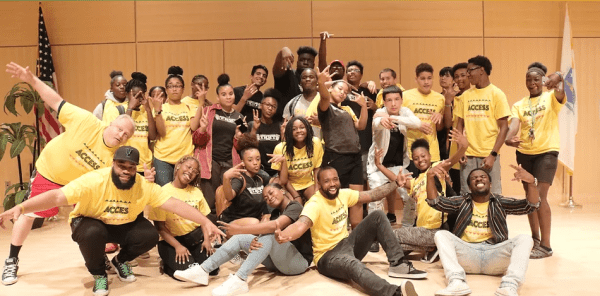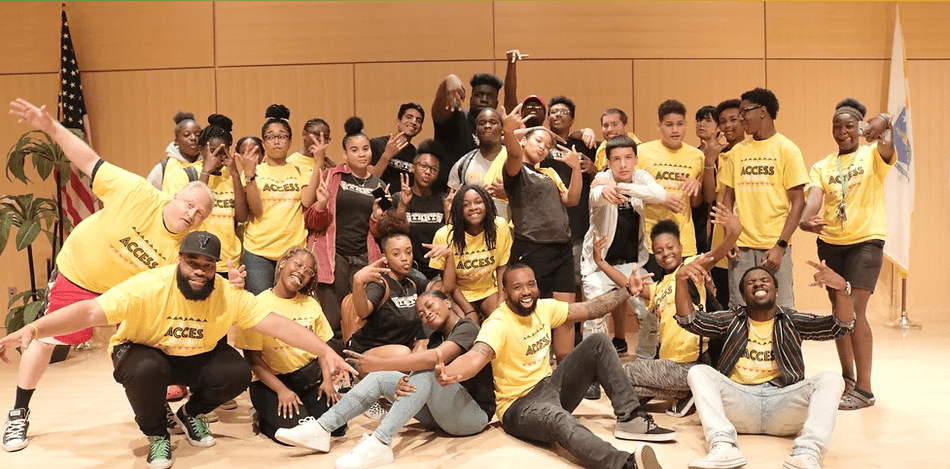 The Mental Health ACCESS (Advancement of Culturally Competent Education to Stop Stigma) Program
"What we're seeing in Cambridge teens is no different than what we're seeing in the country with increases in depression and severe outcomes. But ACCESS kids are grasping complex concepts that are usually discussed in graduate school psychology programs and the depth that they're able to discuss emotions is huge." — Dr. Kwame Dance
At a time when mental health rises to the top in terms of needs for teens, Cambridge native Dr. Kwame Dance is equipping Cambridge youth with the knowledge to be mental health ambassadors to their peers and inspiring them to see their future selves in the field. His career exposure and pipeline program for teens of color ages 14-18, housed out of the Cambridge Community Center, lets teens discover the mental health profession through action-based projects and mentorship. Learn more on their website.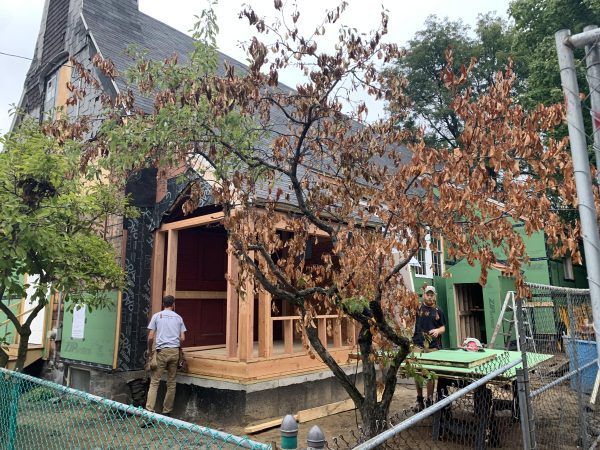 Space for Black Exuberance
"Gentrification brings disinvestment in the Black community, therefore it's really important to create channels of reinvestment in the Black community across all dimensions of the Black experience, as seen through programming and actual physical space." — Kris Manjapra
St. Augustine's African Orthodox Church, a historically significant center for Cambridge's Caribbean community, has been a part of historian Kris Manjapra's life since he moved next door a decade ago, especially because he comes from an African-Caribbean family and is originally from the Bahamas. Space for Black Exuberance (SBE), a new program launched by the nonprofit Black History in Action for Cambridgeport where Kris is executive director, is an important investment in the Black-owned, collective property's ongoing evolution as a hub of arts and culture, civic life, and youth education and mentorship. SBE aims for cultural preservation in the face of gentrification, and to re-center the creativity of the African-Caribbean community in Cambridge's future. Learn more on their website.   
Press contact: Lauren Marshall, Vice President of Marketing and Civic Engagement, [email protected], 617.872.6543