Published On: June 10th, 2021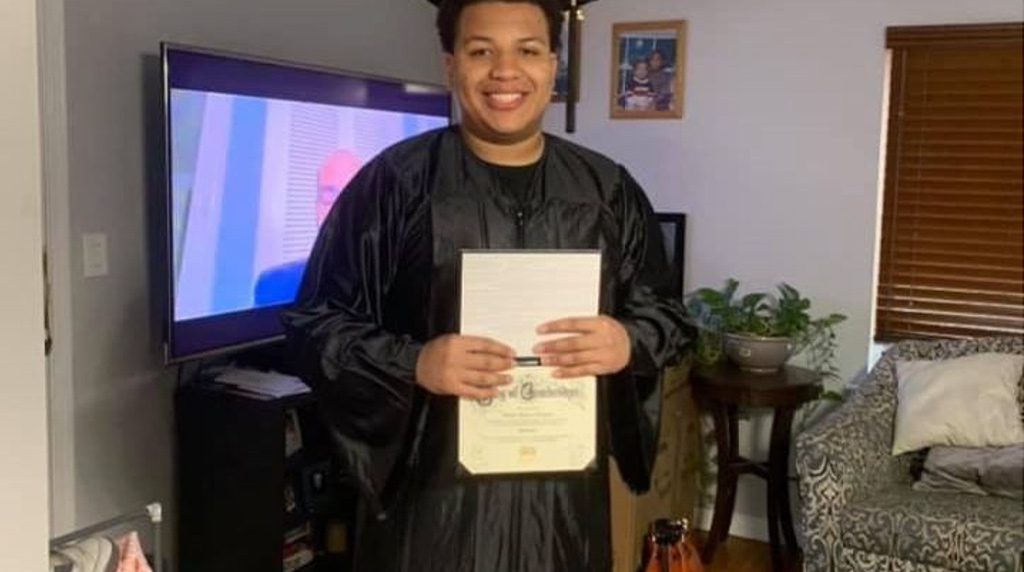 Xavier Louis-Jacques was a 2020 CRLS graduate. Photo courtesy of his family.
Since March, a steady stream of candles, flowers, and chalk and spray paint messages of love and support like "legends live forever" have adorned a corner of Pemberton Street near the basketball courts behind Rindge Avenue Upper Campus, in memory of one remarkable 19-year-old Cambridge resident, Xavier Louis-Jacques, whose life was tragically taken by gun violence.
Xavier's memory will also live on permanently through the Legends Live Forever, Xavier Louis-Jacques Scholarship Fund, its name inspired by the kids who consistently chalk in honor of their friend. The fund was created by Xavier's mother Rayschell McCants in partnership with the Foundation, and last month, it awarded its first-ever scholarship to CRLS graduate Kiki Elder, who's headed to Lincoln University in the fall.
Xavier is remembered as a talented and positive person that connected with everyone he met. He had been saving his money to pay for college with a dream of becoming an engineer and pursuing his interest in computers, a passion he had since he started building his own at age 11. He would have attended Xavier University of Louisiana this fall.
Xavier was also a CRLS Falcon athlete and an artist, interested in music production and working with ceramics (the Museum of Fine Arts Boston displayed one of his pieces).
Rayschell said the scholarship committee was drawn to Kiki because she embodies so many of Xavier's attributes: driven, funny, outspoken, selfless, and headed to a Historically Black College and University.
Kiki, who plans to study business management and gain work experience at her university's bookstore, said this scholarship in honor of her former classmate is "near and dear" to her heart.
"I knew Xavier personally, so it means a lot," said Kiki. "I'll be keeping him in mind, and he'll be motivating me, along with my family, to work even harder."
Kiki is the first but certainly not the last Legends Live Forever scholar. To date, the fund has raised over $107,000, with an outpouring of love for Xavier and his family coming from across Cambridge and even London, where he recently traveled with his family. The fund has received gifts as generous as $10,000 and gifts of $5 or $10 from Xavier's classmates and friends, which are equally meaningful, and everything in between. MIT, where Xavier was employed, stepped up to pay the funeral expenses in full. Each gift is a testament to the lasting impact of Xavier's warmth and caring in our community and beyond. The sheer volume of generosity has heartened, even surprised, Xavier's mother, whose fundraising goal at the outset was $15,000.
"The outpouring of love and blessings that people have showered onto Xavier has been a way for his footprint in the world to stay alive forever," Rayschell reflected.
Rayschell visits her son's memorial on Pemberton Street almost daily, and hopes to convert the vigil into a neighborhood mural that will be a more lasting memorial to her son. She hopes a mural will help maintain awareness about gun violence and prevention – and sees much more work to be done in Cambridge.
"It's scary that kids are able to go out and purchase guns. And our system allows someone with multiple gun charges to keep being released," Rayschell said. "Xavier was a child with so much potential, who never caused any problems in his life, and he was taken. We as a community and a city with lots of resources, need to do more against gun violence."
We thank all who have joined Xavier's family and friends in mourning his untimely loss with a gift to the Scholarship Fund. Through our community's collective support of Kiki and future scholars, Cambridge will always remember Xavier Louis-Jacques.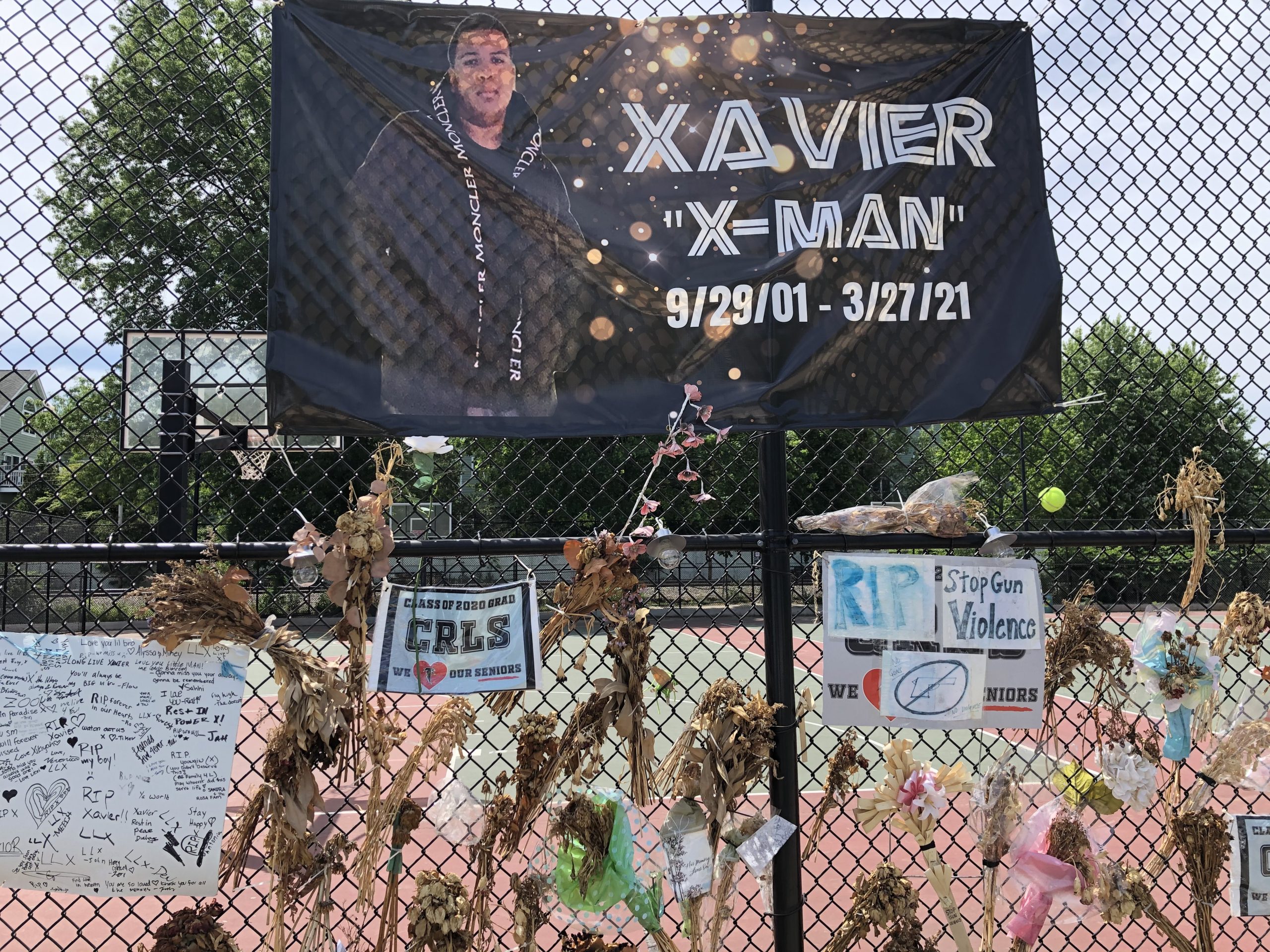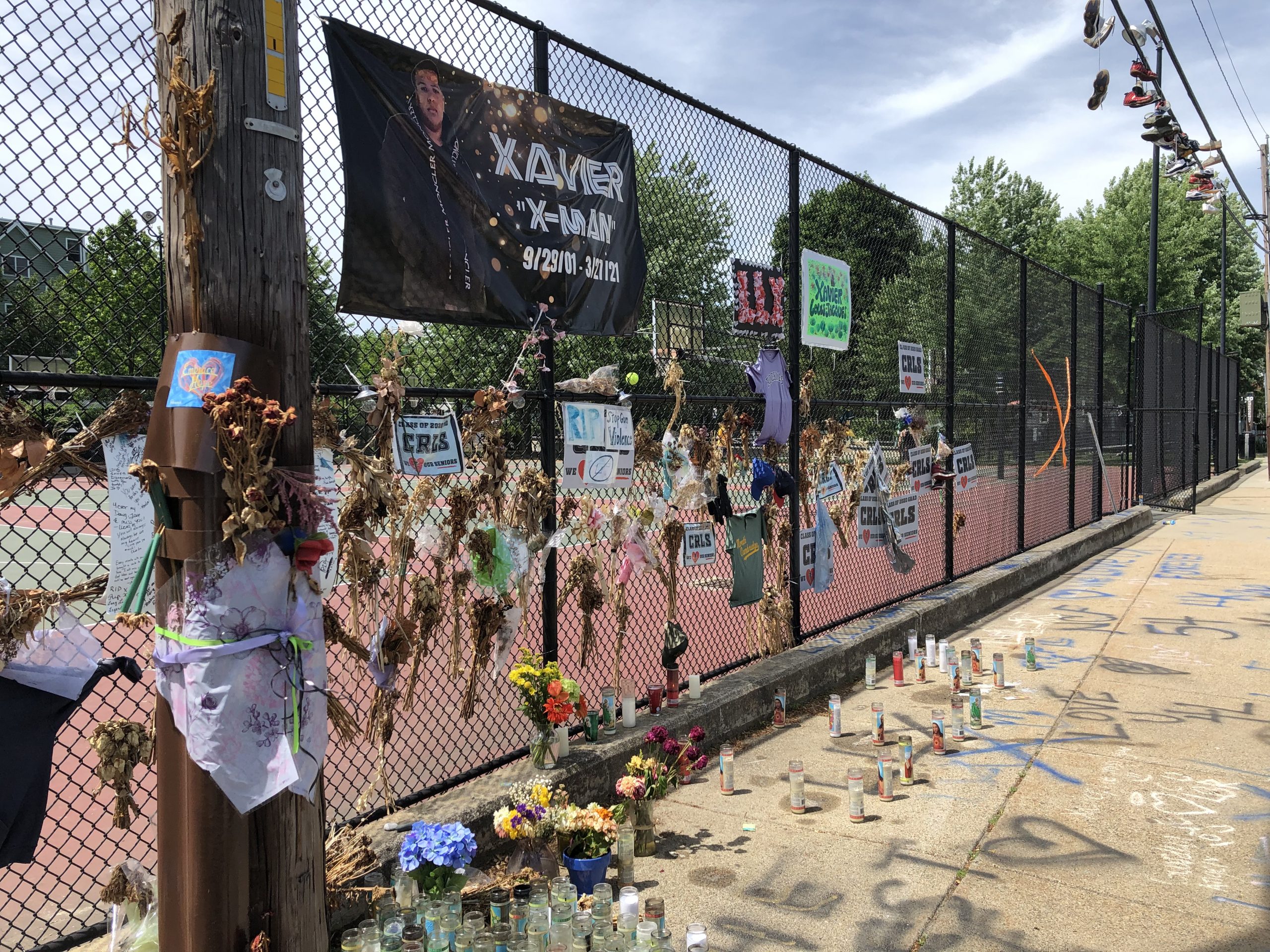 Photos of the community's vigil for Xavier on Pemberton Street in North Cambridge.