Published On: October 10th, 2018
Rowing for the Community

The Head Of The Charles® Regatta (HOCR) is the world's largest two-day rowing event, drawing athletes from across the country and nearly 45 countries.  Did you know these rowers are also committing to Cambridge?  The Cambridge Community Foundation has been an official charity of The Head Of The Charles® Regatta since 1998.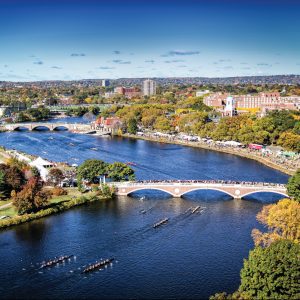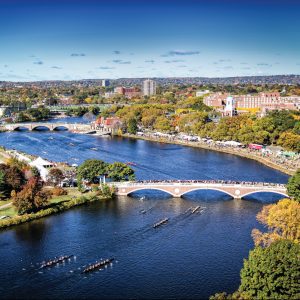 Through the generosity of rowers who participate in the HOCR Charity Program and direct contributions from the Regatta, the Head Of The Charles Fund at CCF makes grants through our Community Fund supporting issues ranging from hunger and homelessness, to education, and an array of programs that create a pathway for Cambridge residents to achieve their dreams.  And the grantmaking has also supported rowing.  When the fund was started, the HOCR Board helped Cambridge Rindge and Latin School Crew program purchase a boat.
Fred Schoch, Executive Director of the Head Of The Charles® Regatta said, "We are committed to supporting our local community, and the Cambridge Community Foundation is an ideally suited partner. The Foundation knows the community well, understands the needs, and has stewarded our funds in the best interest of our neighbors in Cambridge.  Our goal is to build pathways to the future with our support, and the Head Of The Charles Fund does exactly that."
In addition to CCF's work, the Regatta supports West End House Boys & Girls Club and Community Rowing Inc.
We are deeply grateful for the support the Fund provides, which is a long-term statement of the rowing community's commitment to Cambridge, and we thank the HOCR rowers, board, and staff who transform Cambridge for two days every fall – and for their generosity, which changes lives over decades.
Every year, on the third weekend of October, more than 11,000 athletes from 45 countries around the world compete in 55 different races. Rowing enthusiasts, athletes, river lovers, and neighbors–come one come all and celebrate rowing and the spirit of generosity in Cambridge!