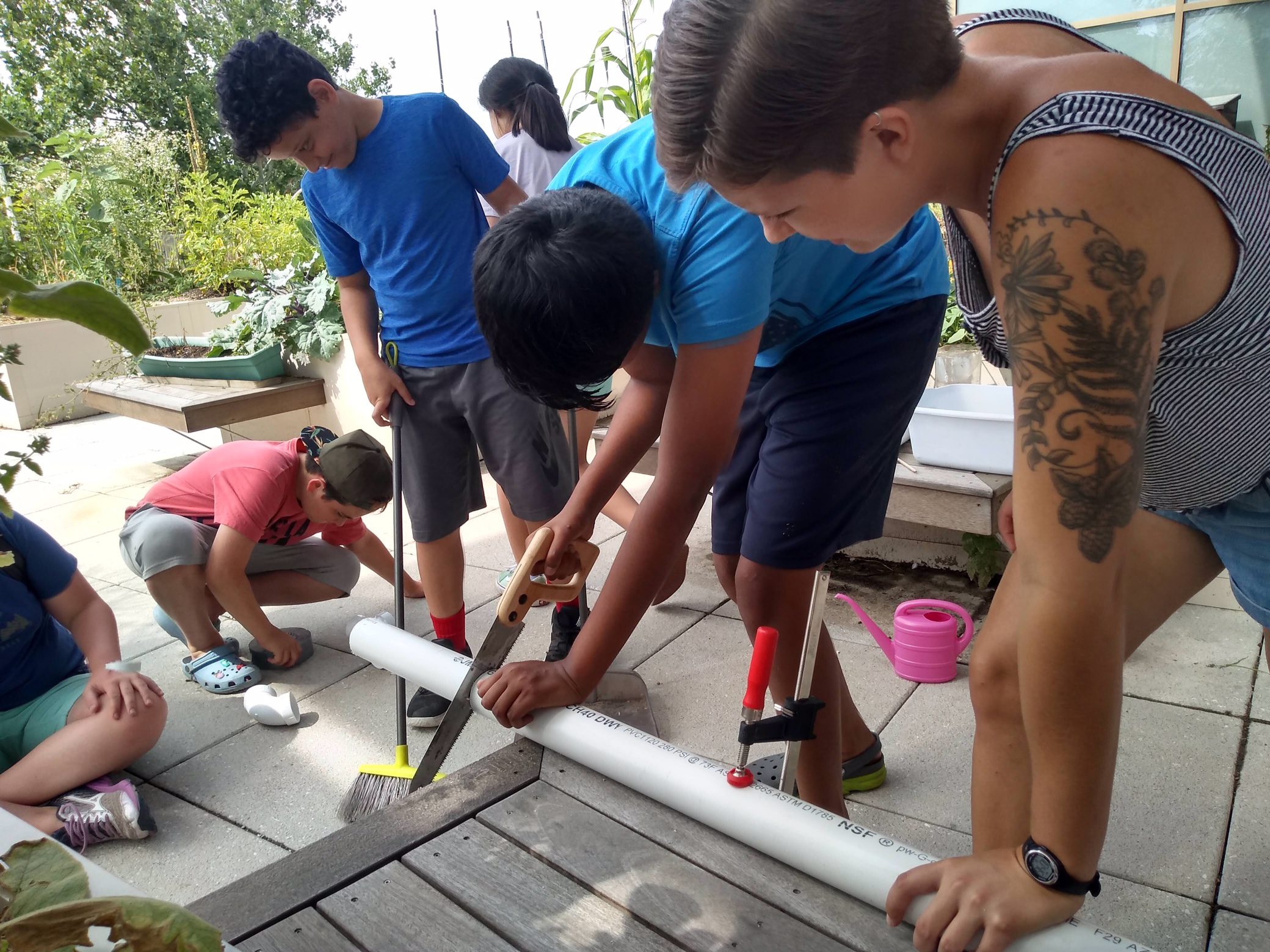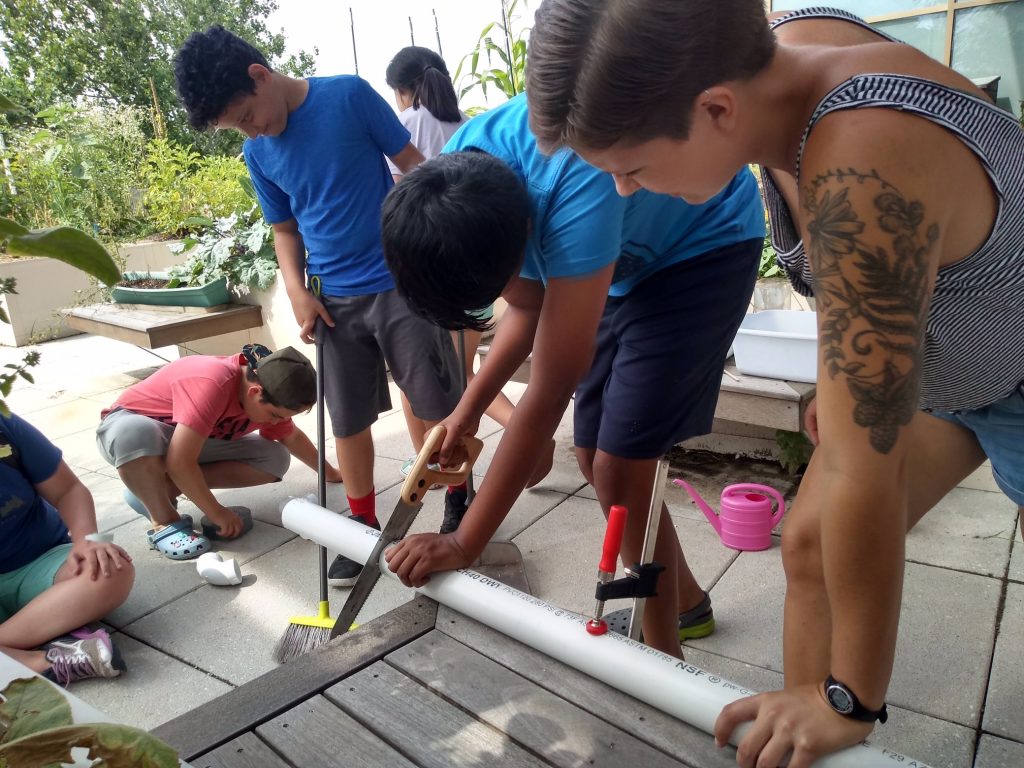 Cambridge summer programs give all kids access to learning & fun
Summer experiences for urban kids run the gamut—from sleep away camps and specialty classes like Mindcraft coding or art, to nothing at all, which means some kids end up on digital devices sitting at home or caring for younger siblings.
Research tells us that kids from low-income families suffer from a summertime opportunity gap—a lack of access to learning opportunities—that becomes an educational gap, with kids losing two months of reading and math skills each summer.
So why shouldn't all Cambridge kids, regardless of their parents' income, have access to summer learning experiences?  The good news is, in our city, they can.
Thanks to nearly a dozen of our nonprofit partners, and many other programs, Cambridge kids have access to summer enrichment opportunities regardless of their economic background.
The Cambridge Community Foundation is a partner of the Summer Fund, a collaborative that supports a network of high-quality summer programs for under-served communities in Cambridge and the Greater Boston Area.  In Cambridge, the Summer Fund contributed $72,000 to support 1,054 local kids in camps. We are also long-time financial supporters of nearly a dozen local nonprofits that give hundreds of local kids access to a variety of high-quality summer learning experiences, including Cambridge Camping, City Sprouts, Phillips Brooks House Association's Cambridge Youth Enrichment Program (CYEP), The Young People's Project, the Community Art Center, Breakthrough Greater Boston, BioBuilder, and the Settlement Houses, including East End House, Cambridge Community Center, Margaret Fuller House.
Imagine a summertime spot where kids can have new experiences; learn about art or the environment, coding or chess; get curious about the world they live in; gain confidence in themselves; learn job skills; go to a beach or a zoo or a museum or a farm or berry picking, perhaps for the first time; mentor younger kids. Now imagine kids having fun. That's summer learning in Cambridge.
We wanted to share some of the insights and activities that our summer learning community offers kids. We also wanted to say thank you to these organizations for all they do for the youth of Cambridge and to our donors who help us do our part in supporting organizations that bridge the summer learning gap. Special thanks to Cambridge Camping, The Young People's Project, the Community Art Center, Cambridge Community Center and City Sprouts for these images that show the breadth, depth, and fun of summer learning in Cambridge.
Learn more about the power of summer learning from our nonprofit partners:
"We want kids to come out of this program saying: 'I know something about the environment. I know something about nature. I'm interested in the climate. I have life skills. I can cook a meal. I can look at a recipe and make something I've never made before. I can solve problems. I can look at urban heat and the effect of the tree canopy. I can look at data and how that can tell a story.'"–Jane Hirschi, Executive Director, City Sprouts
"If you ask the kids what makes camp amazing for them, it's the friends they make, the successes they have, which for some could just be trying to roller skate for the first time after falling most of the day until they finally get up and skate and gain confidence. They also talk about community and the values of kindness, support, mentoring and love."–Sharon Zimmerman, Executive Director, Cambridge Camping
"CYEP works to prevent summer learning loss and to provide an academic foundation from which students may actively and enthusiastically follow their own curiosity and learn about themselves and their world. Beyond simply promoting academic learning, CYEP hopes to inspire creativity and ambition within each and every camper, engage them in their community and foster their social-emotional learning." –Talia Ramirez, Nonprofit management Fellow, Phillips Brooks House Association
"Our 15 Highschool Math Literacy Workers served about 125 children (ages 4 to 12) from Cambridge. This program is addressing a need for innovation when it comes to teaching math concepts to the youth. We provided the youth with the tools to improve their math literacy in hopes that these young kids we serve can be more confident in developing their skills while at school."  –Cliff Freeman, director of STEM Programming, The Young People's Project
"Summer learning is a great way for students to explore new concepts, build positive relationships with peers, and learn new strategies to help better prepare them for the future." –Justina Crawford, Director of Programs, Community Art Center