Published On: July 1st, 2021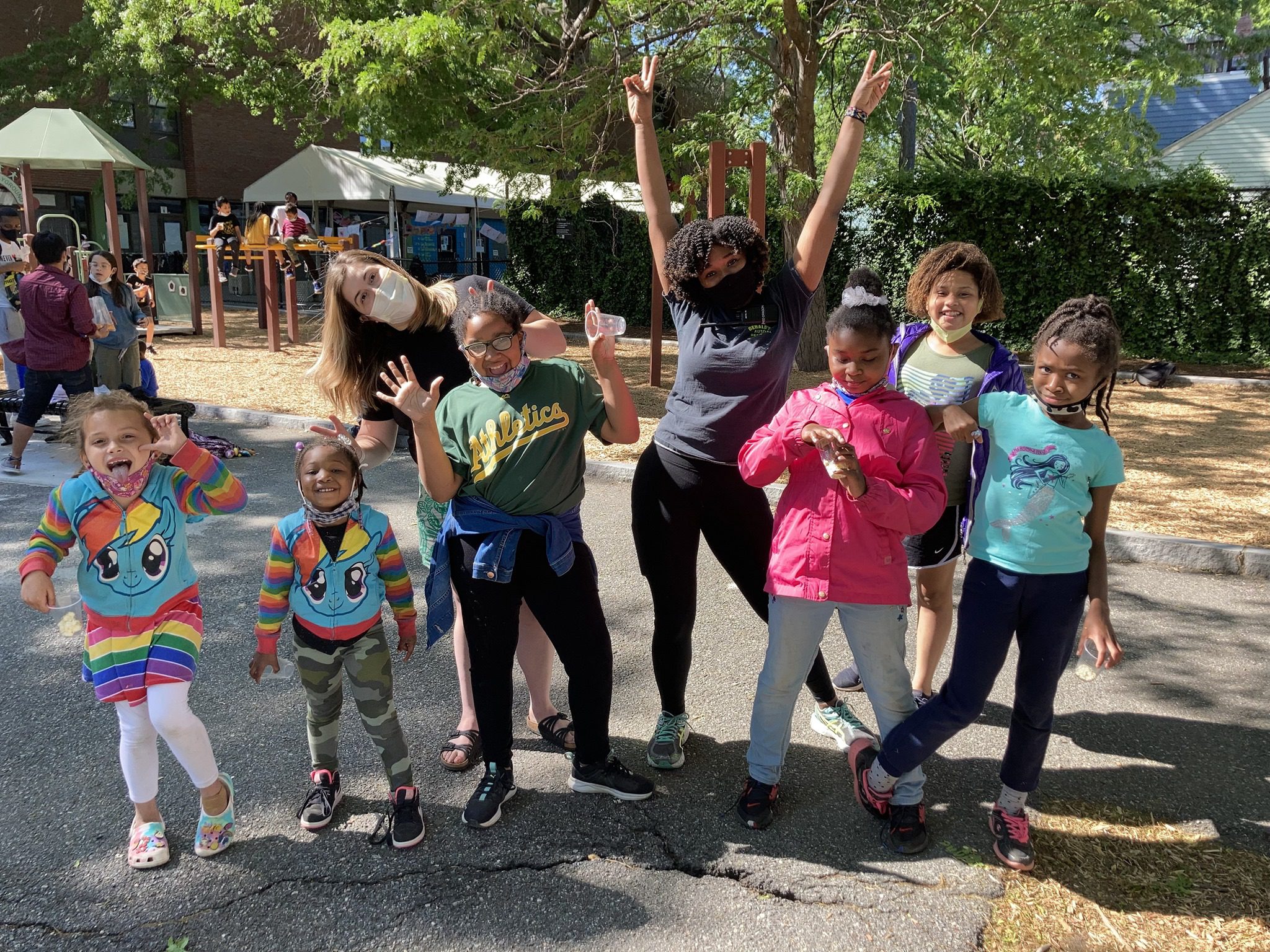 Photo by East End House from their childcare program. 
There are some powerful stories behind the $674,000 we gave to programs across 28 nonprofits this year, thanks to generous support from the State.
Our recent distribution of $190,000 to nine nonprofits in Cambridge, Medford, and Somerville, primarily for childcare programs, builds off $484,000 in grants we distributed in February, in partnership with the State and it's had an impact. These grants, made possible by funding from the Baker Polito Administration through the Massachusetts Executive Office of Housing and Economic Development (EOHED), helped nonprofits play a pivotal caretaking role for low-income, under-resourced, and in some cases, housing-insecure families in our community. Many worked essential jobs to provide for their kids during the pandemic. Jump to a list of grant recipients.
One grant recipient, Community Art Center, used their $11,850 grant to cover organizational costs of providing free childcare and teen programs for nine neighborhood families.
"Today at Community Art Center, children have reclaimed the joy of childhood," said Erin Muirhead McCarty, executive director. "In this most difficult year, there has been so much loss, pain, and trauma, but we were able to keep neighborhood young people engaged and active in creative and meaningful ways."
The Art Center's teens have impressively created three public art installations since the pandemic began and the younger kids benefited from three nutritious meals a day while enjoying art, play, and connection during heavy times.
"The Art Center truly relies on the support of community partners," McCarty said. "I cannot underscore or overstate how impactful the support of the Cambridge Community Foundation has been, especially during this pandemic."
Meanwhile, East End House has continuously operated in-person childcare services for vulnerable and under-resourced families throughout the COVID-19 pandemic. They leveraged our $27,500 grant with the State to cover the childcare bills of 15 vulnerable families from January through June. This emergency support was essential for parents and guardians returning to work to secure basic necessities for their families.
"Our goal has been for no family to not receive these essential services due to an inability to pay. Ninety-three percent of all East End House consumers are from low to moderate income households and have been the hardest hit and struggling economically during the pandemic," said Michael Delia, executive director.
The East End House shared the story of one child, Gerald, who transformed from a very reserved kid struggling with his online learning to a talkative, trusting, playful student who's diligent with his schoolwork—thanks to the one-on-one teaching support from staff and the friends he's made at East End House.
As our city sheds our masks and returns to a degree of normalcy, the severe socioeconomic impacts of the pandemic will linger on for many families. The Foundation will continue to provide additional relief funding to organizations serving our most effected community members through our own Cambridge COVID-19 Emergency Fund, and we're so grateful to our nonprofit partners for transforming lives and bringing joy in both steady and uncertain times.
List of childcare-related grants
Cambridge:
Medford:
Somerville:
To learn about our earlier round of grants made possible by funding from the EOHED, read more here.