Published On: January 15th, 2019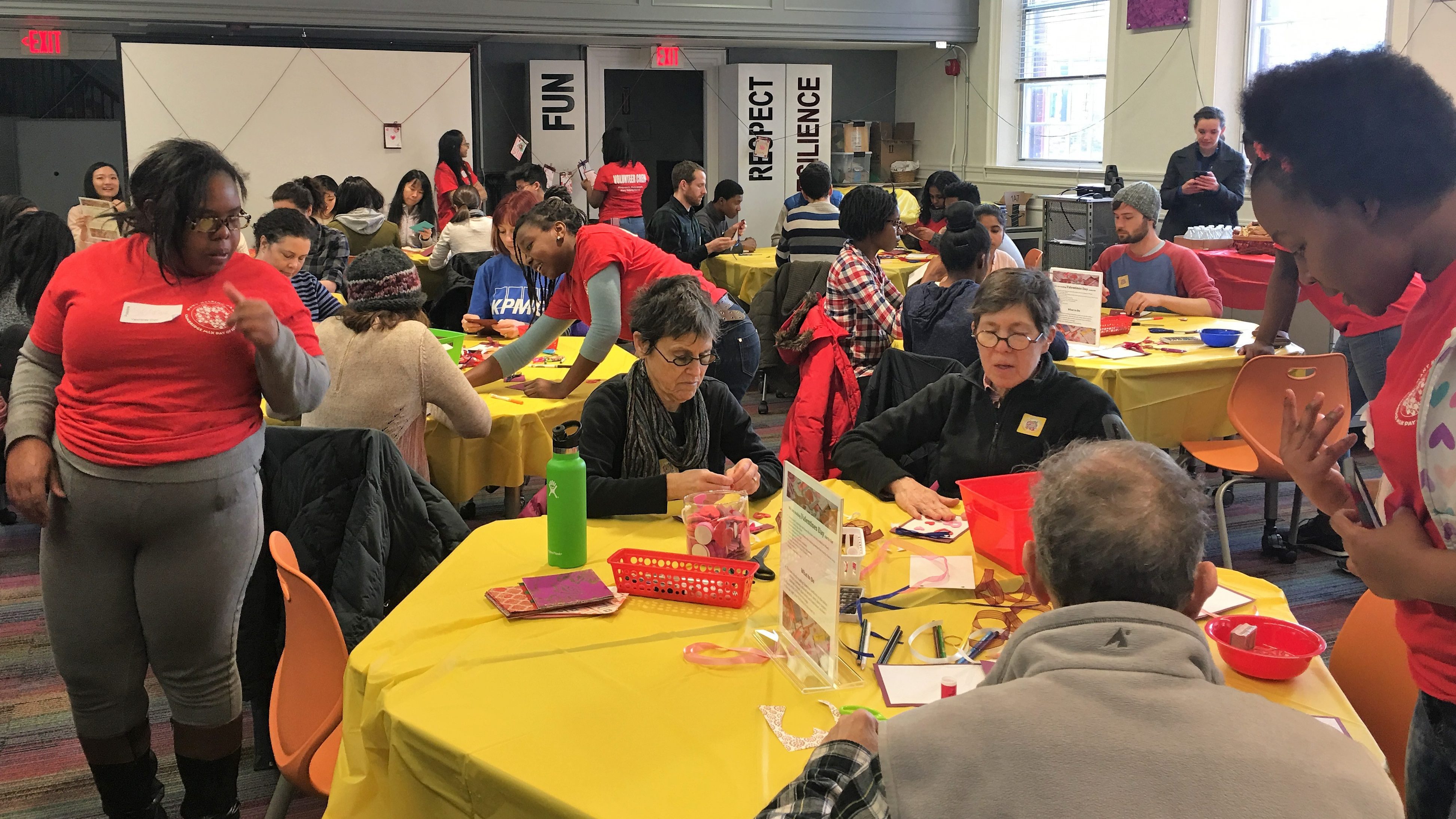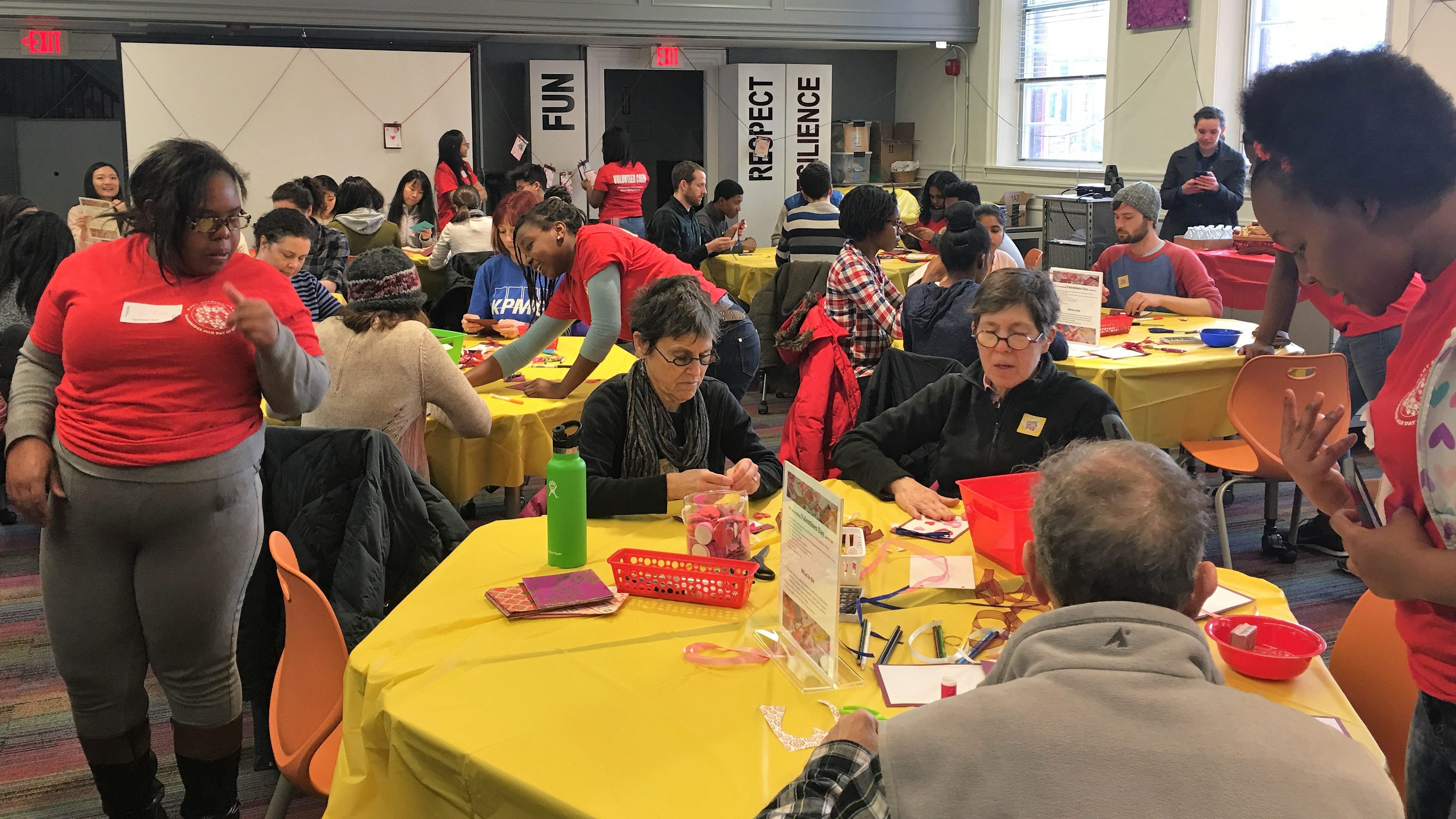 On Martin Luther King Day, Monday, January 21, the values of Dr. King and Cambridge will be on display in our city.
Every year since 2010, Many Helping Hands 365 has organized the Martin Luther King, Jr. Cambridge Day of Service, drawing thousands of volunteers together for an afternoon of service projects at Central Square locations. It has become one of the largest community service events in New England.
Volunteers of all ages and backgrounds work on projects aimed to help people in need in our community. Neighbors work side by side to deliver donated food to local food pantries, make valentines for seniors, sort winter clothing for shelters, design and sew fleece blankets and scarves for the homeless children, teens and adults, and deliver them to shelters.
Last year the impact was incredible, reaching more than 10,000 people in need in our community:
400 bags of groceries were donated by neighbors in Huron Village, an effort that involves dozens of high school students from Cambridge Rindge and Latin School as collectors and deliverers to thirteen food pantries;
660 fleece blankets and scarfs were designed and sewn for homeless children and adults and then delivered;
1,700 toiletry kits were delivered to the homeless and those in shelters, thanks to donations from local hotels;
3,500 Valentine Cards were made and delivered to local seniors, bringing cheer, and easing loneliness;
2,500 activity kits for children—including paper, crayons, puzzles—were built and delivered to schools and programs;
1,350 pounds of winter clothes were collected and delivered;
80 bags of children's books were donated for reuse.
This volunteer event—led by CCF board member Lori Lander and a group of civic leaders in Cambridge—educates people on the needs in our community, brings people together to help address those needs, creates an opportunity for residents of all ages and backgrounds to meet new friends and build community, and accomplishes something incredibly valuable to our city on a very special day.  It's a perfect expression of our values as a city and as the Cambridge Community Foundation.
"We hope many who volunteer at the Many Helping Hands MLK Day of Service will make an ongoing commitment to serve in the Cambridge community throughout the year," said Lori Lander. "There is no better way to honor the work and the legacy of Dr. Martin Luther King, Jr. than by serving your community. Many Helping Hands MLK Day of Service brings together residents from all neighborhoods of our city to work together and to improve their community. It is truly inspiring to see thousands of Cambridge residents from all backgrounds join together to volunteer and to serve in honor of Dr. King's life and teachings," Lander said.
Many Helping Hands 365 is supported by the Cambridge Community Foundation through grants from the Community Fund. We are the fiscal sponsor as well.