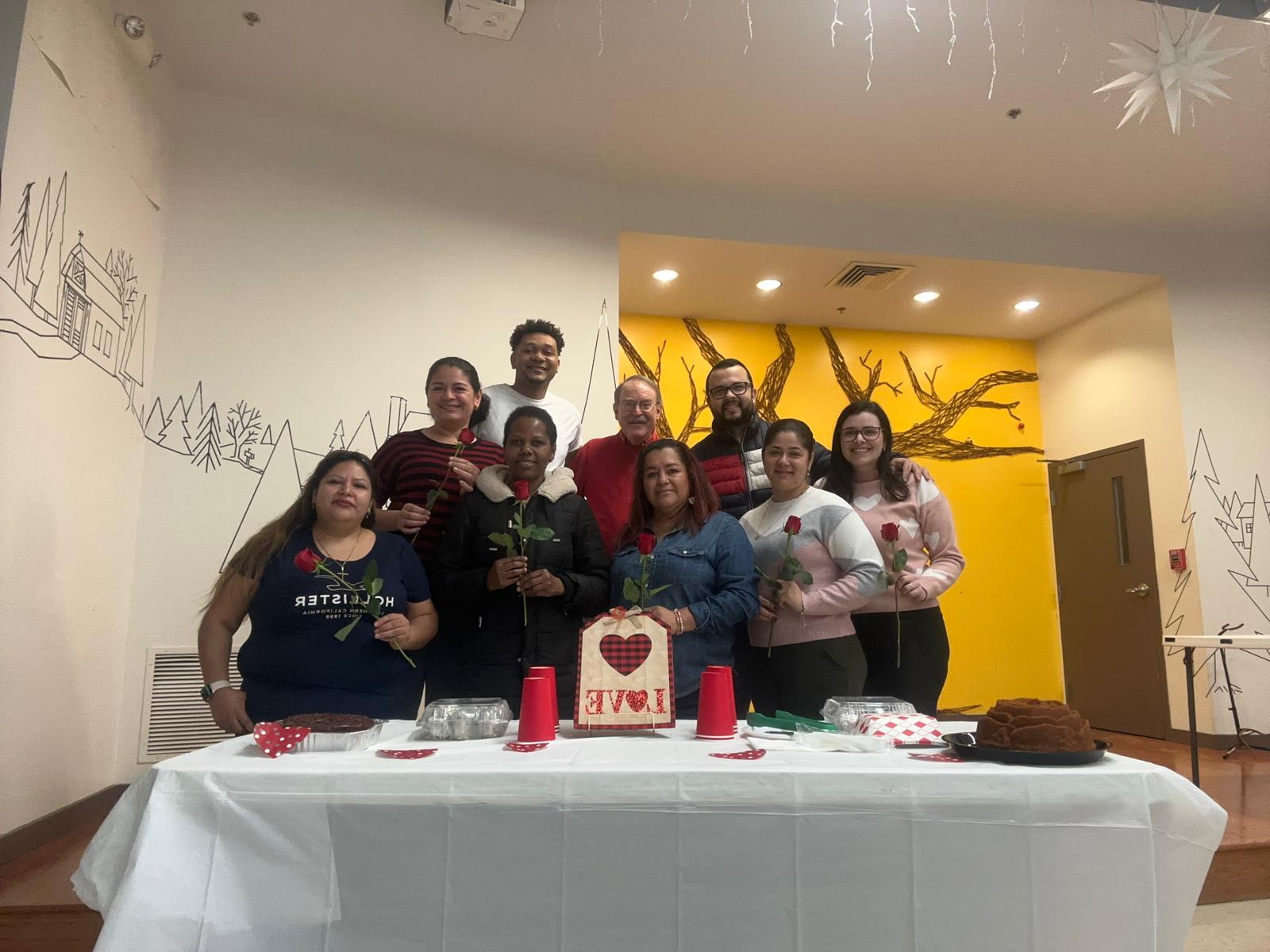 Photo by The Welcome Project of participants in their English for Parents program.
March 2, 2023 | Cambridge, MA
The Cambridge Community Foundation (CCF) has awarded $315,239 in grants to 22 community-based, nonprofit organizations serving low-income populations in Cambridge, Somerville, and Medford, thanks to a new round of funding from the Massachusetts Executive Office of Housing and Economic Development (EOHED) Community Foundations Grant Program for COVID-19 Relief.
CCF has partnered with EOHED and Department of Housing and Community Development (DHCD) over the past three years to direct a total of $1.2 million in state funds to local nonprofits supporting families that continue to struggle with basic needs in the pandemic's wake. CCF distributed $902,000 in State funding between 2021 and 2022.
In this fourth round of grants, each organization is receiving $14,329 for programs providing food and helping with housing, utility bills, transportation, childcare, and technology needs for remote work or school, as well as homelessness prevention.
These grants follow last month's distribution of $60,000 in surprise, needs-inspired grants from CCF to 15 Cambridge nonprofit organizations supporting families with urgent needs.
Since the pandemic, support from the State has allowed CCF to expand its partnerships to nonprofits reaching beyond the Cambridge border and direct substantial dollars into neighboring Somerville and Medford communities as well.
"This three-year partnership with the State is a vital part of our ongoing commitment to strengthen the local safety net for families struggling to meet basic needs. Since March 2020, we've put out over $5 million to support our neighbors, in partnership with the State, donors, and local nonprofits that have deep knowledge and trusted relationships in these communities. We're incredibly grateful for partnerships like these that offer lifelines to families in these challenging times," said Geeta Pradhan, president of the Cambridge Community Foundation.
"Massachusetts is fortunate to have a strong network of partners like the Cambridge Community Foundation that effectively distribute vital state resources to families in need of support," said EOHED Secretary Yvonne Hao. "Our office is pleased to partner with community foundations throughout the state working on the ground to rapidly respond to individuals and households experiencing economic hardship."
Nonprofit spotlights: Grants support 2,600 households
This winter's grants are supporting essential services for approximately 2,600 households in Cambridge, Somerville, and Medford. Beyond food, seven of the recipient organizations identified transportation as another key area of need among their constituents that these funds will address. Mystic Valley YMCA, whose Mystic Community Market food pantry has distributed 2.7 million pounds of food annually since February 2020, plans to use their grant to provide transportation to and from the pantry through Lyft and Uber for residents of Medford, Cambridge, and Somerville as well as to make doorstep deliveries to Medford residents who are homebound. The funds will also allow the YMCA to offer can openers and even refrigerators to shoppers who need them.
"Our approach is to meet people where they're at and create a market experience where people are treated like people: You use a shopping cart and have choice and control over what foods you get for your family. The transportation vouchers are about dignity, too – you have more dignity when you can take a Lyft to the market and not have to carry bags on and off buses," said Debbie Amaral, President and CEO of the Mystic Valley YMCA, adding that the Market makes improvements informed by the experiences and needs of their shoppers.
Somerville-based nonprofit The Welcome Project (TWP), which offers a range of educational and career-building opportunities for low-income and immigrant youth and adults from Medford, Somerville, and surrounding cities, is providing stipends to students for emergency childcare as well as MBTA passes for those who struggle to attend in-person classes.
"We want to help our students remove those hurdles that keep them from coming to class. Part of our long-term goals are to offer financial rewards for attendance and weekly transportation or childcare subsidies to anyone who needs it," said TWP's Director of Development Grant Sabean. Among those who will immediately benefit from transportation support are high-school aged youth in their language interpretation program.
"Interpretation is one of the most lucrative career options for undocumented immigrants, so we're trying to ensure that our young students can stay in the program and gain access to this financially secure career path, or at least use the skills to make extra money through high school and college," said Sara Lodgen, TWP's director of family education and community engagement.
The 22 grant recipients are: