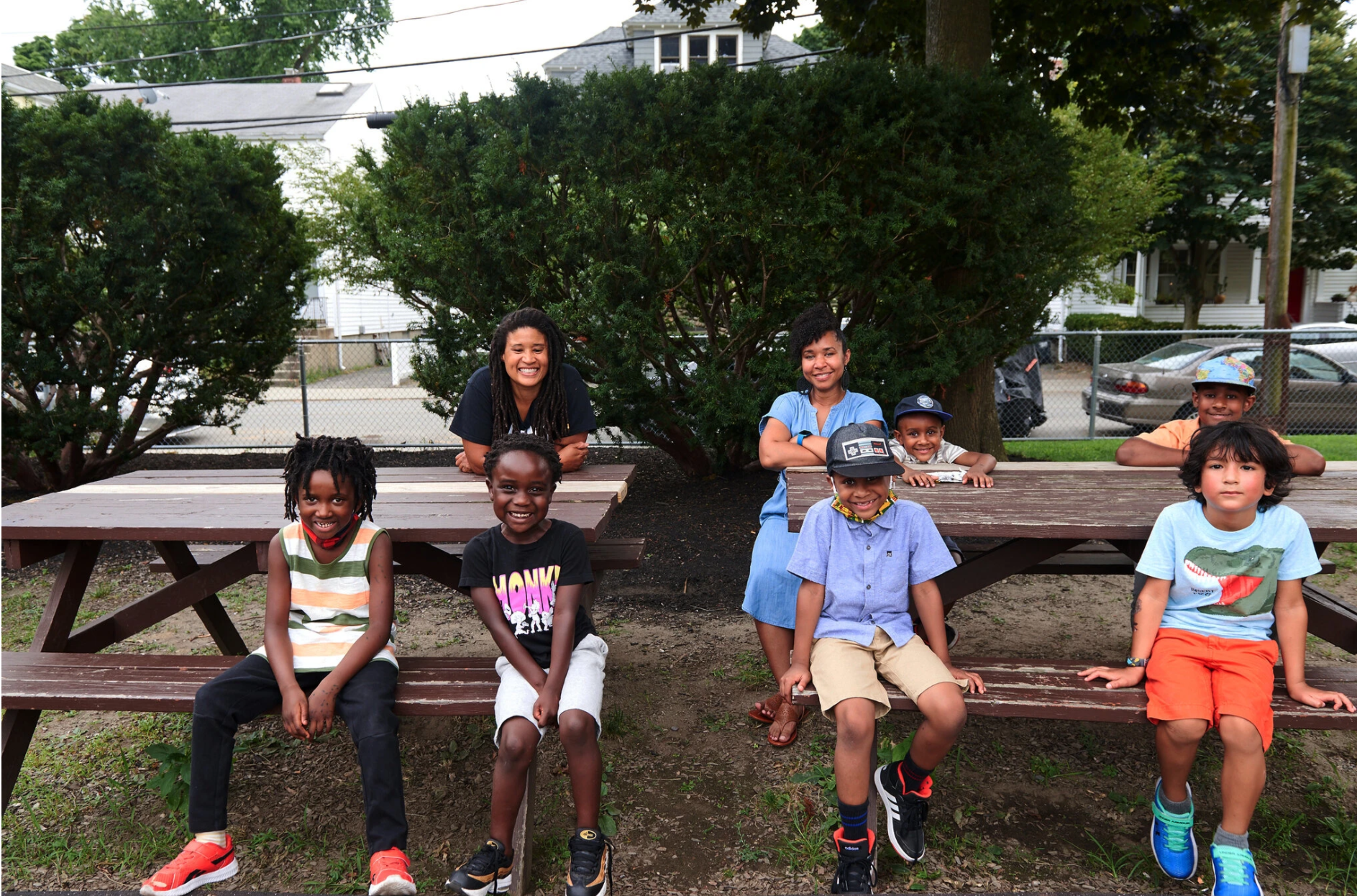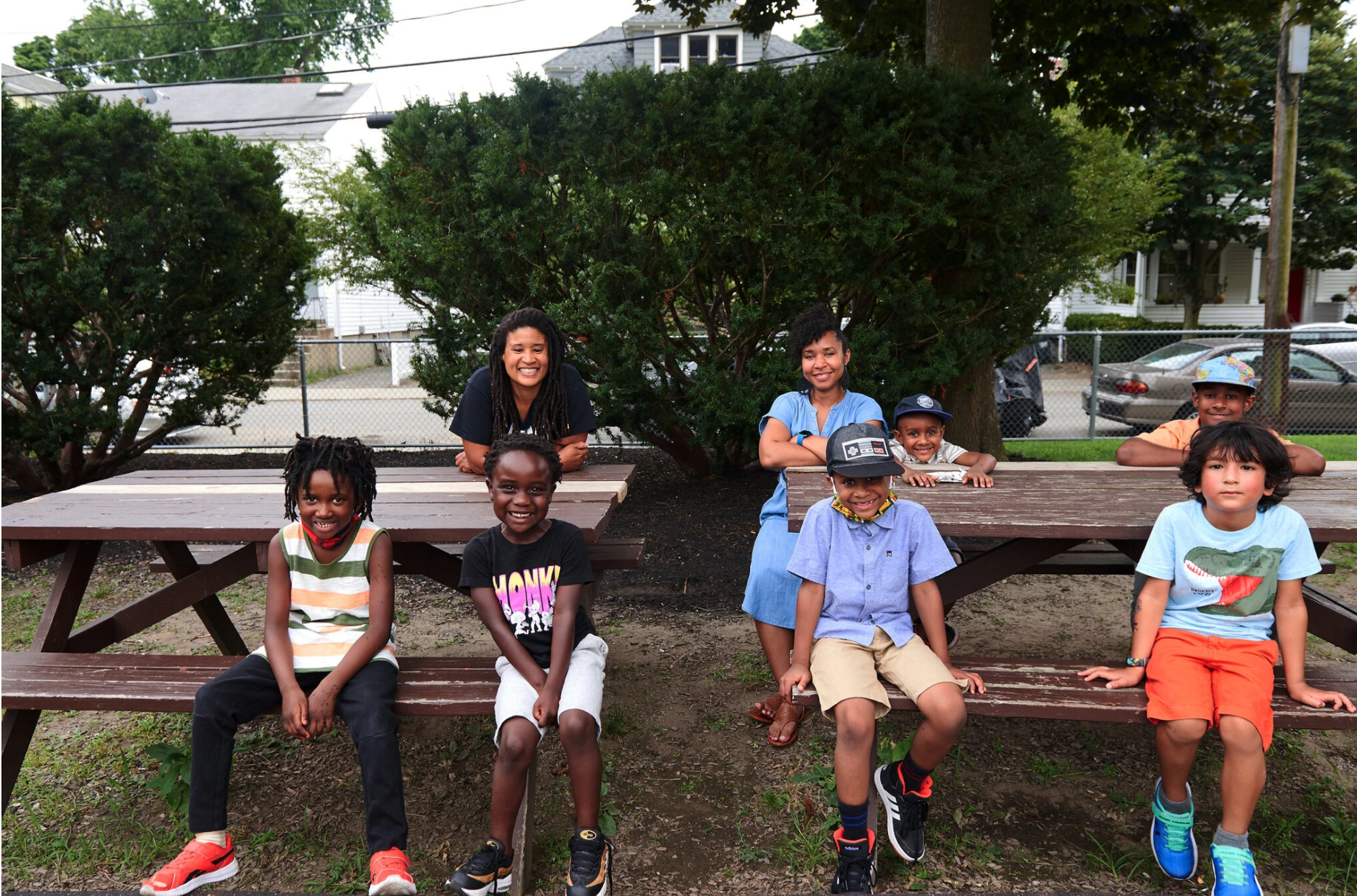 Photo of blackyard, 2020 Imagined in Cambridge Award winner, by Philip Keith for The New York Times.
Supporting Grassroots Projects Tackling Pressing Social Issues
October 8, 2020—Cambridge, MA
At a virtual celebration on October 8, 2020, the Cambridge Community Foundation (CCF) named the recipients of its second annual Imagined in Cambridge! Social Innovation Award, recognizing five grassroots projects that nurture strong communities and tackle systemic barriers to equity and opportunity.
Cambridge Mayor Sumbul Siddiqui announced blackyard, a co-op for Black and multi-racial youth and teenagers that in the words of its founder: "dismantles white supremacy within and lifts up the brilliance of Black, Indigenous, and Brown people," through homeschooling, arts activities, conversations around equity for youth and teenagers, and supports for youth organizers, as the first prize winner. The program, founded by veteran teacher and Cambridge resident Ashley Herring, was awarded $5,000, and joined by four runners-up—Friday Night Hype, Kids Fete, Our Fire Collective, and Women of Cambridge Cards—each receiving $1,000. The five award winners offer innovative solutions to big social needs, such as supporting Black and Brown youth, promoting social justice and cultural pride, offering mental health supports for youth and teachers, and elevating female leaders.
Watch our short video showcasing the five 2020 winners.
Innovation is at the heart of Cambridge and continues to be despite the pandemic. And while the city's research universities and tech and biotech centers are the recognized global innovation drivers, innovation is also coming from a new wave of grassroots social innovators addressing local needs. The Cambridge Community Foundation created the Imagined in Cambridge! Social Innovation Award in 2019 to uncover these upcoming innovators trying to solve some of our most intractable social problems and help their ideas grow and thrive. This year, the Foundation and Award judges evaluated more than 60 applications and five creative, light-touch ideas that are inspiring new models for improving the quality of life for people in Cambridge with the potential to offer broad societal impact were selected
"The Foundation's mission and passion is to help our city thrive and become a model for equity, compassion, and deep caring for others. As a result, we are constantly on the lookout for ideas with impact.  Imagined in Cambridge! Social Innovation Award finds these grassroots social innovators from all backgrounds—nonprofits, activists, teachers, high school students—and encourages them to grow and thrive as part of Cambridge's robust nonprofit ecosystem," said Geeta Pradhan, president of the Cambridge Community Foundation. "As the community foundation of an innovation hub, we are intentional about removing systemic barriers to funding and supports that budding social entrepreneurs need to realize their ideas."
The Award judges, including Mayor Siddiqui and Vanessa Ly, a co-founder of last year's first prize winner Sisters Unchained, called this year's winners "authentic," "original," "innovative," "impressive" and "very Cambridge."
"These are groups tackling big systemic societal problems on the local level. Their ideas have the power to bring important change in Cambridge and beyond," said Cambridge Mayor Sumbul Siddiqui at the virtual event. "Personally, as the Mayor of a city that shaped me and my passions, each one of these awardees make me proud."
For blackyard, the recognition is an endorsement of founder Ashley Herring's creative supports for Black and multi-racial children and youth and an invitation to deepen her reach in Cambridge.
"I'm always thinking about what I, the city, and the collective are doing to make sure our Black and Brown youth are honored, supported, and can thrive to be their full selves," said Herring. "Sometimes a space to be heard is all our young people need and I honestly believe that if this work can't happen in Cambridge, with its monetary resources and people who are deeply committed to dismantling white supremacy within themselves, it can't happen anywhere."
About the award winners:
A co-op for Black and multi-racial families and youth that dismantles white supremacy and builds community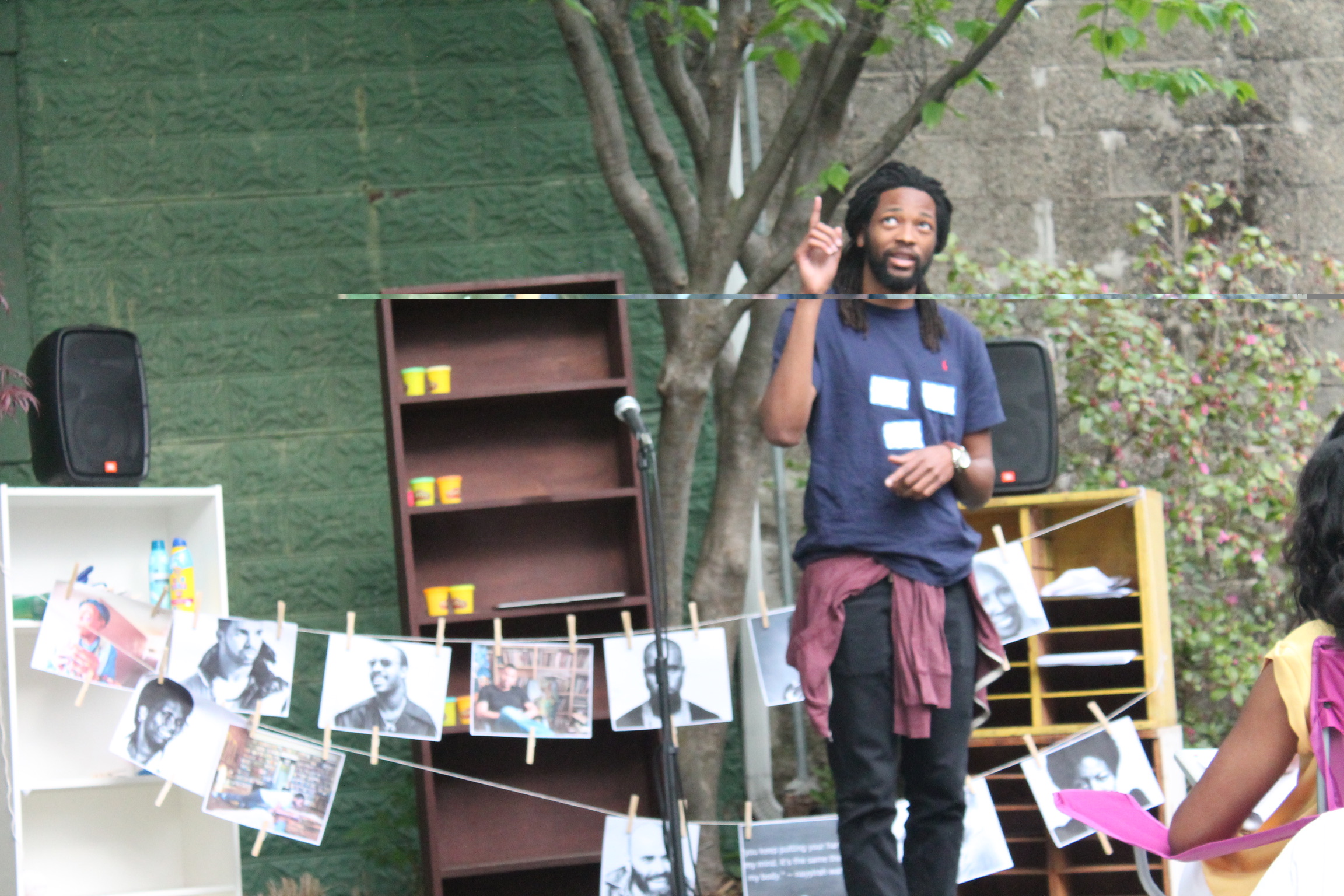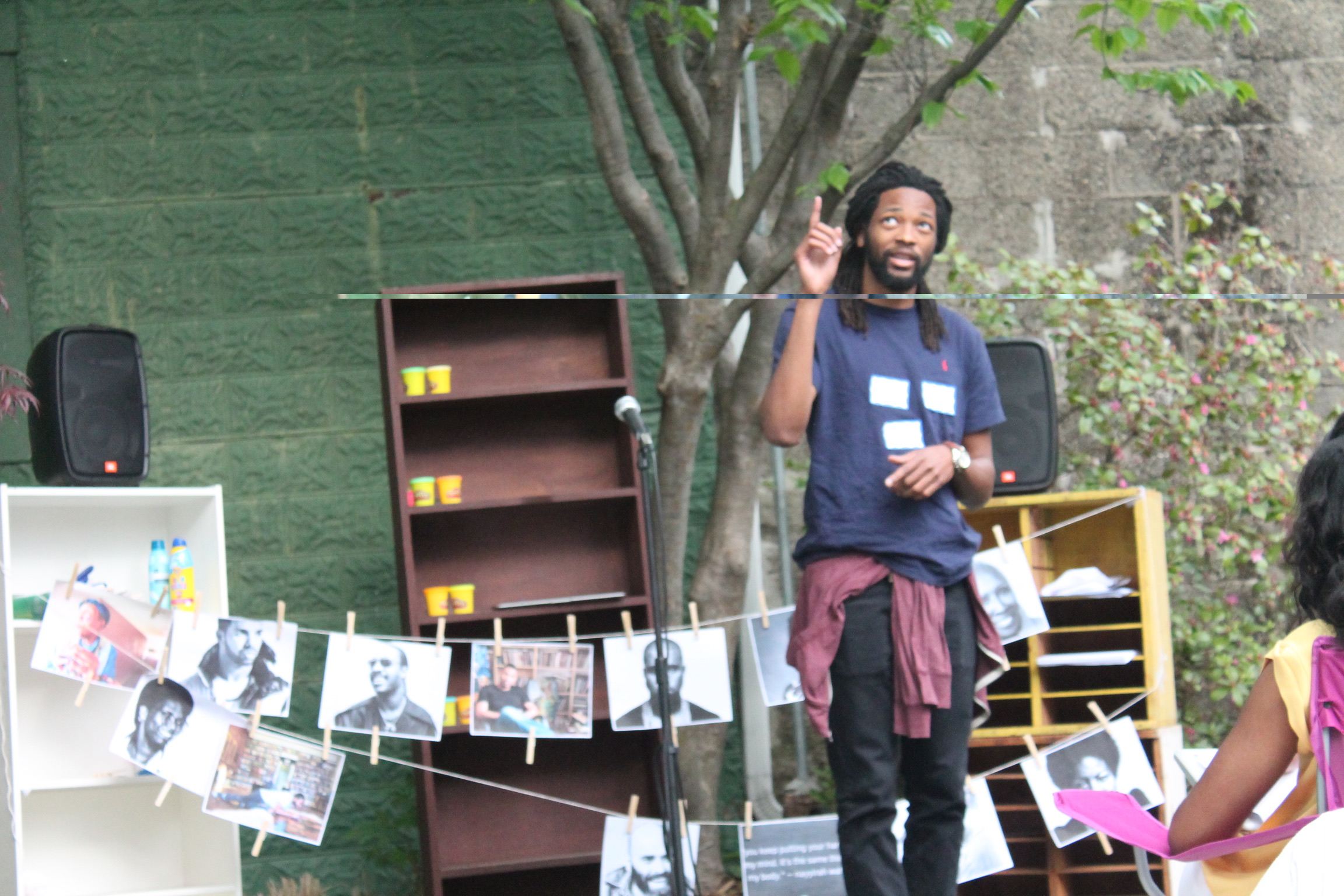 Started by veteran teacher and Cambridge resident Ashley Herring, blackyard is a co-op for Black and multi-racial families, youth, and teenagers that dismantles white supremacy within, and lifts up the brilliance of Black, Indigenous, and Brown people through homeschooling, arts activities, conversations about racism and all the isms with youth and teenagers, and works alongside youth organizers. Ashley is also planning workshops for teachers on dismantling white supremacy. In Ashley's back yard, Black youth feel heard and accepted, inspired to create, empowered to lead, and thrive by being their authentic selves.
Fun, therapeutic and educational activities aimed to reduce the opportunity gap
This is the brainchild of Will Adams, Debbie Bonilla, and Kini Udovicki, educators from the Cambridge Street Upper School, who, with the immense support of their principal Manuel Fernandez, developed therapeutic and educational activities aimed to reduce the opportunity gap and fill their student's need for role models and mentors to support and inspire them. And through their passion to better serve their diverse group of young scholars, an authentic community of youth, adult mentors, and educators – with wildly popular afterschool programming – was born. Whether socially distant summer programming or zoom conversations attracting 80 to 90 kids, young scholars leave asking: "When is the next Friday Night Hype?"
Sparking liberation, freedom, and joy for kids through Caribbean dance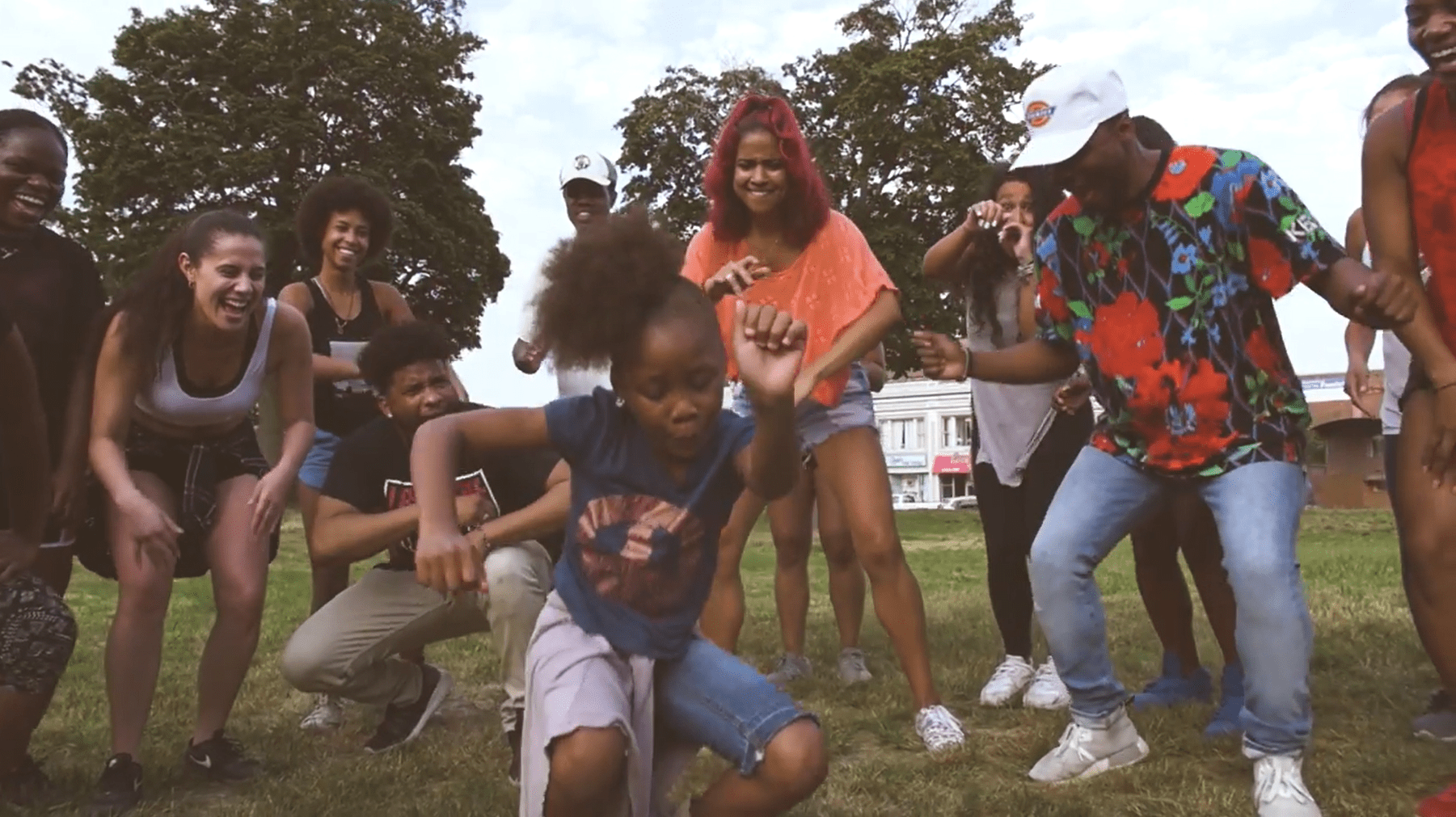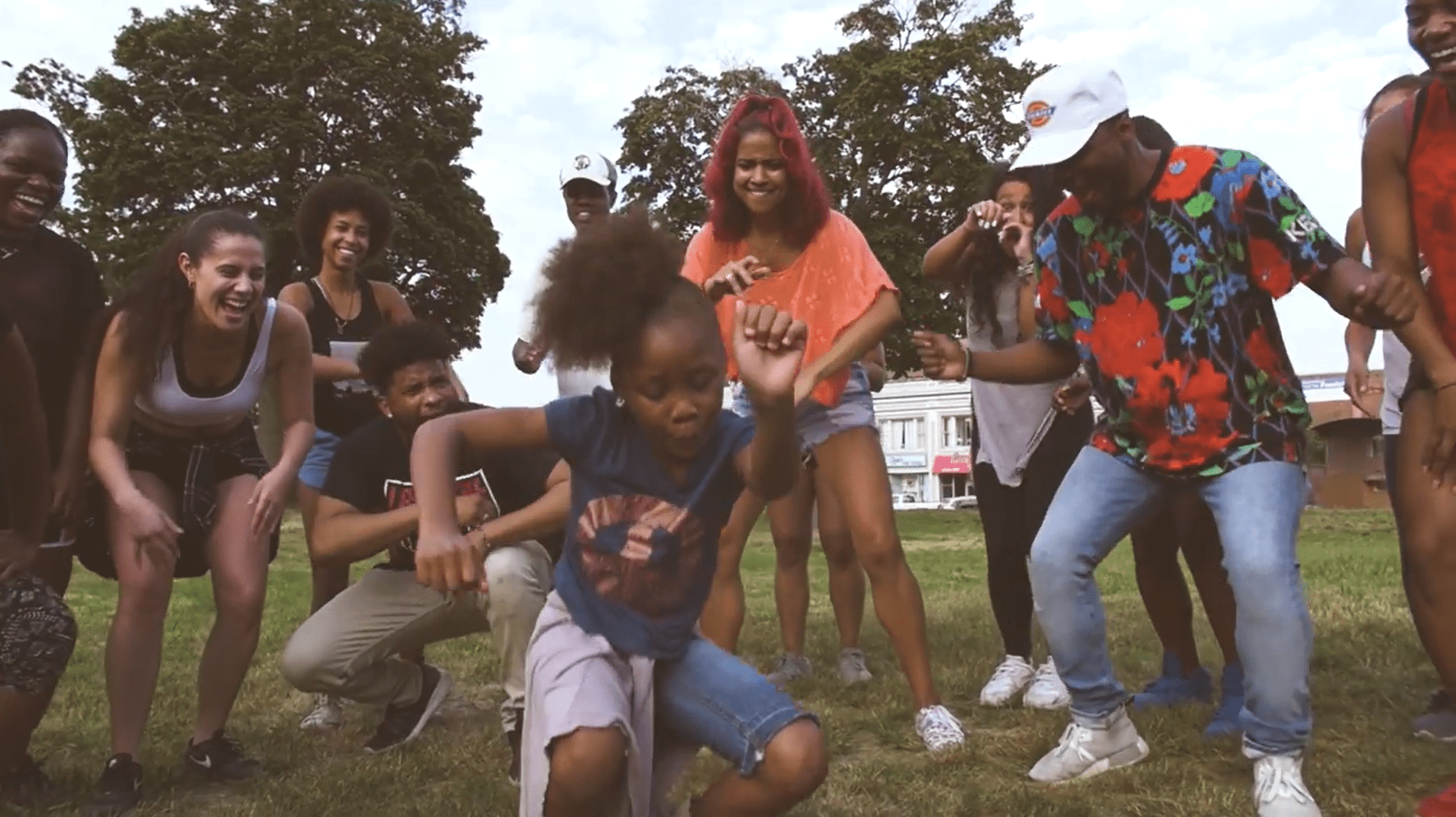 Kids Fete is a new program founded by Cambridge native Ella Wechsler-Matthaei and fellow dance teacher Makeda Wallace to introduce kids aged 4 to 12 to Soca Fusion, a dance class inspired by the Caribbean dance Soca. Opportunities to pursue dance in Cambridge have dwindled with the closure of studios and the pandemic. Kids Fete gives young dancers access to exercise, and to create and express themselves through movement, sparking a feeling of liberation, freedom, and joy. Kids Fete plans to launch with hybrid virtual and small-group, in-person classes – free of charge for local children and families – in early 2021.
Retreats and programs in nature to support K-12 educators in high-needs communities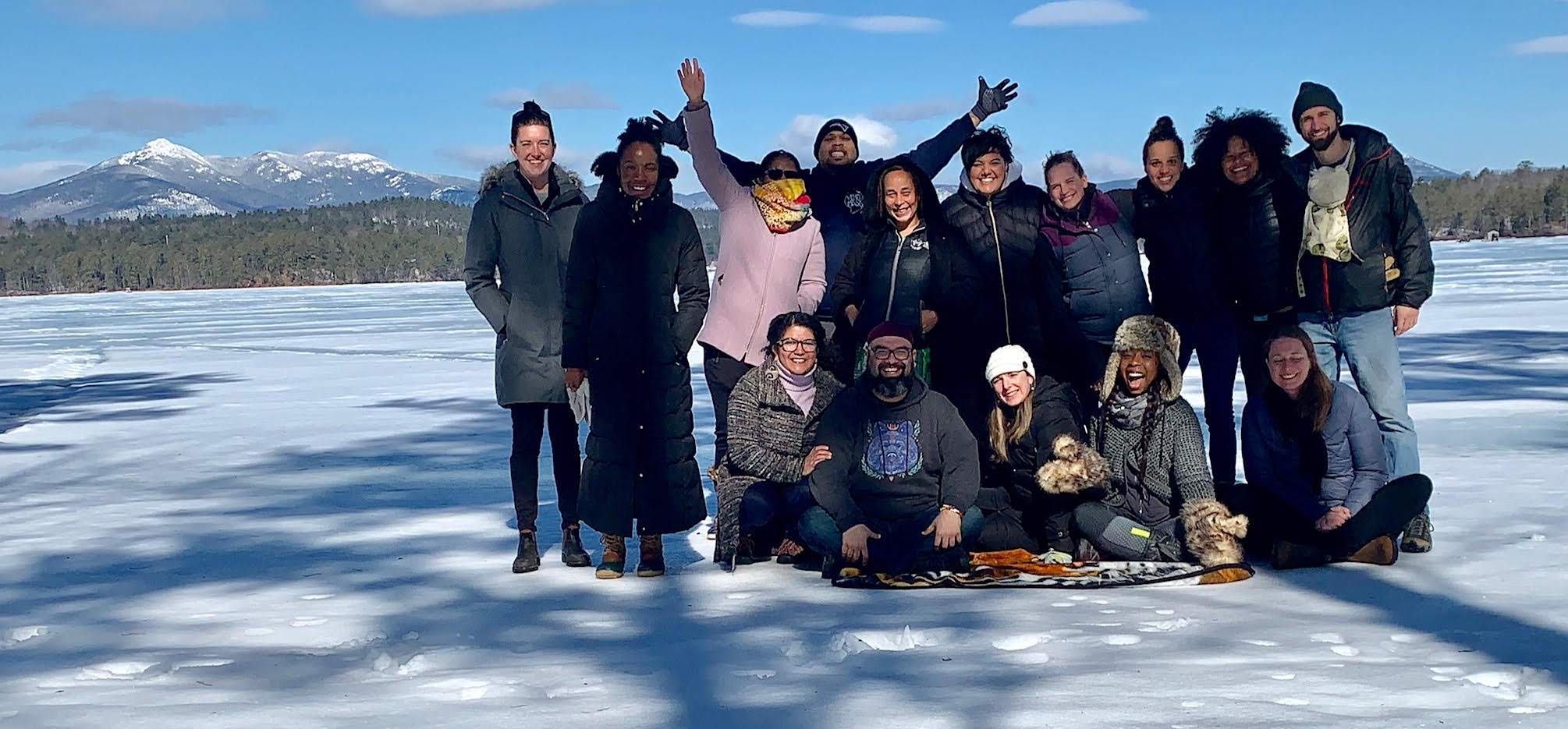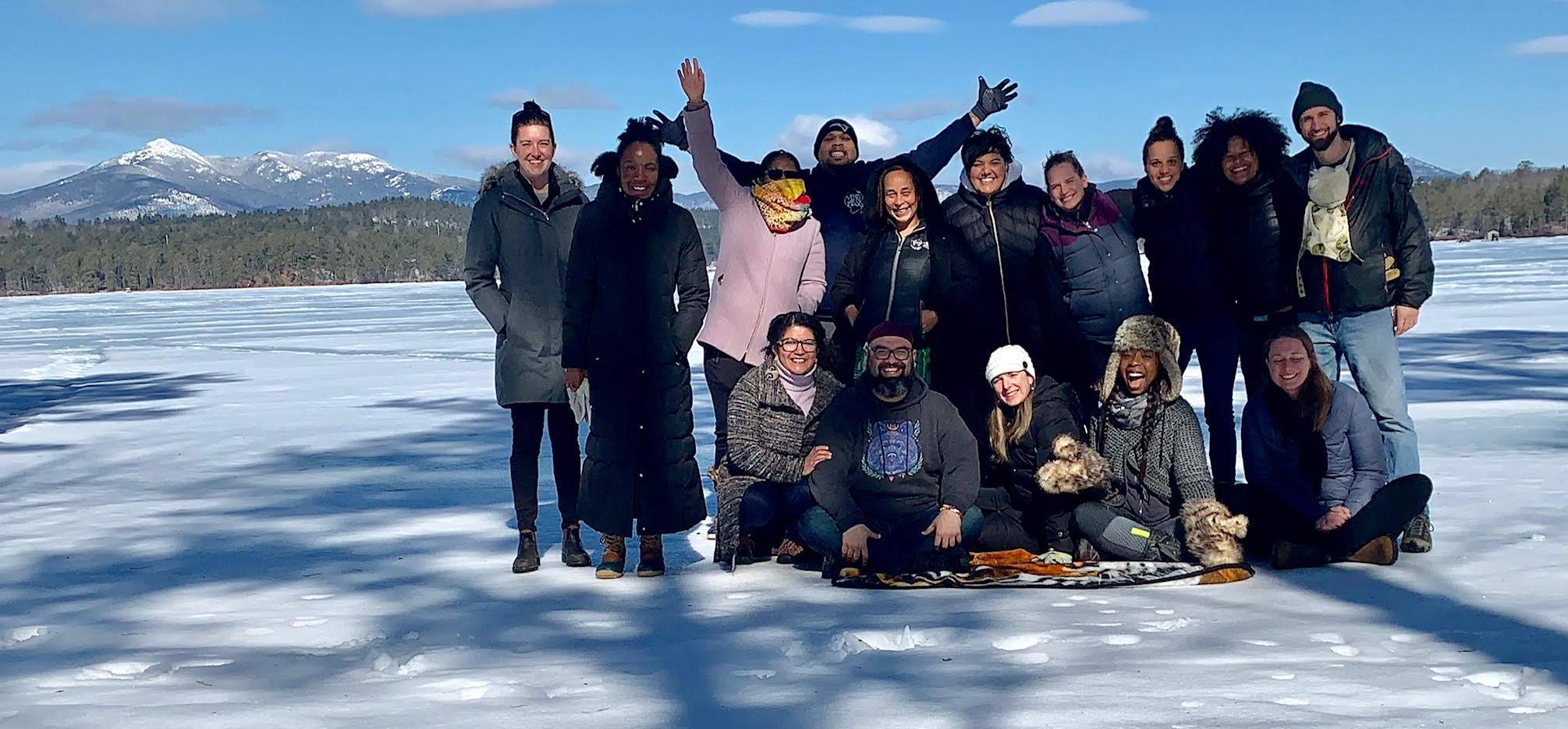 Co-founded by Naqibah Al-Kaleem of Boston and Jesse Leavitt of Cambridge, a recent Harvard graduate and program officer with the Phillips Brooks House Association, Our Fire Collective designs retreats and transformative programs in nature to support K-12 educators to do the work they're called do in high-needs communities and avoid teacher burn out. The day-long retreats offer space and programming where teachers can recharge and connect through mindful activities, including hands on art activities, yoga and dance, mindful walks and cooking meals, while also building a tight-knit community and a positive path to feeling supported in the long-term.
Women of Cambridge Cards
A deck of cards honoring 52 trailblazing women of Cambridge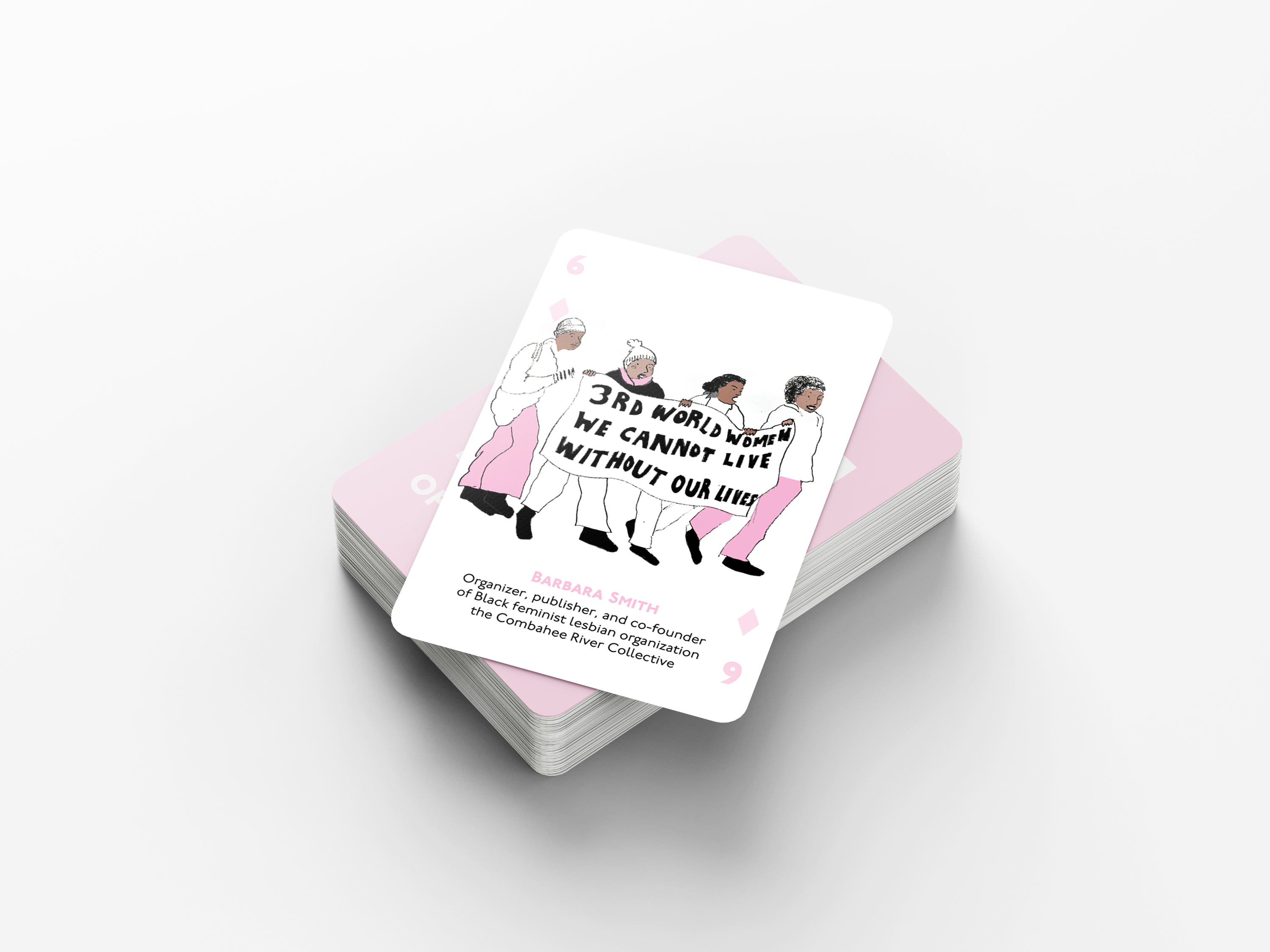 Women of Cambridge Cards is an accessible and fun project created by Harvard Graduate School of Design student Clara Amenyo, working with the Cambridge Historical Commission. The project responds to the underrepresentation of women in Cambridge's built environment – for example, women are represented 93% less than men in the Cambridge streetscape. Through a deck of unique, illustrated playing cards, the project creatively honors 52 diverse and trailblazing women who have helped our city become the innovative, intellectual, and compassionate hub it is today.
The new Imagined in Cambridge! Fund
The Foundation is committed to growing its support of social innovators through grants and non-monetary supports. In partnership with donors interested in supporting social innovation in Cambridge, the Foundation is launching a new Imagined in Cambridge! Fund, inviting all past Imagined in Cambridge! Social Innovation Award applicants to submit proposals for micro-grants of up to $500, for a designated purpose that will further their innovative ideas. In line with its century-old mission of creating a more equitable and just Cambridge for all residents, this ever-growing group of creative, local entrepreneurs has something very important in common: their commitment to grassroots ventures improving the Cambridge community.
About the Cambridge Community Foundation:
The Cambridge Community Foundation (CCF) is the local giving platform for Cambridge supporting our city's shared prosperity, social equity, and cultural richness, with roots that go a century deep. A grantmaker, philanthropic partner and civic leader, the Foundation connects sectors across the community to highlight emerging and critical needs and catalyze efforts to ensure resources are focused where they can make the greatest difference.  CCF and its donors distribute $1.3 to $1.5 million in grants to local nonprofits each year. This year, in addition to distributing grants to 150 nonprofits serving the Cambridge community involved in human services, workforce training, housing, hunger, homelessness, elder services, youth and early childhood services, education, the Foundation raised and distributed an additional $1.9 million in COVID-19 relief funds and distributed them through several efforts. In March 2020, the Foundation established the Cambridge COVID-19 Emergency Fund and the Cambridge Artist Relief Fund raising over $1.2 million in partnership with its donors. Within four months all dollars raised were distributed to 1,475 individuals, families, and artists; 27 nonprofits offering cash assistance to our vulnerable populations; and 36 arts organizations. The Foundation also partnered with the Massachusetts COVID-19 Relief Fund, distributed $695,000 in grants supporting nonprofits in Cambridge, Somerville, and Medford. Its initiative Feeding Our Hometown Heroes funded the delivery of 4,000 local, nutritious restaurant meals to overworked frontline hospital staff spring 2020, while supporting restaurant workers affected by COVID-19.
More information about the Imagined in Cambridge Social Innovation Award:
Recipients were selected by a judging panel including: Cambridge Mayor Sumbul Siddiqui; Vanessa Ly, co-founder of Sisters Unchained; Eric Esteves, executive director of The Lenny Zakim Fund; Laura Feeney, associate director of research & training at the Abdul Latif Jameel Poverty Action Lab (J-PAL) North America at MIT; Peter DiMuro, executive director of The Dance Complex; Rev. Ellis Washington, pastor at the St. Paul A.M.E. Church; and Lori Lander, artist, founder of Many Helping Hands and CCF Board member.