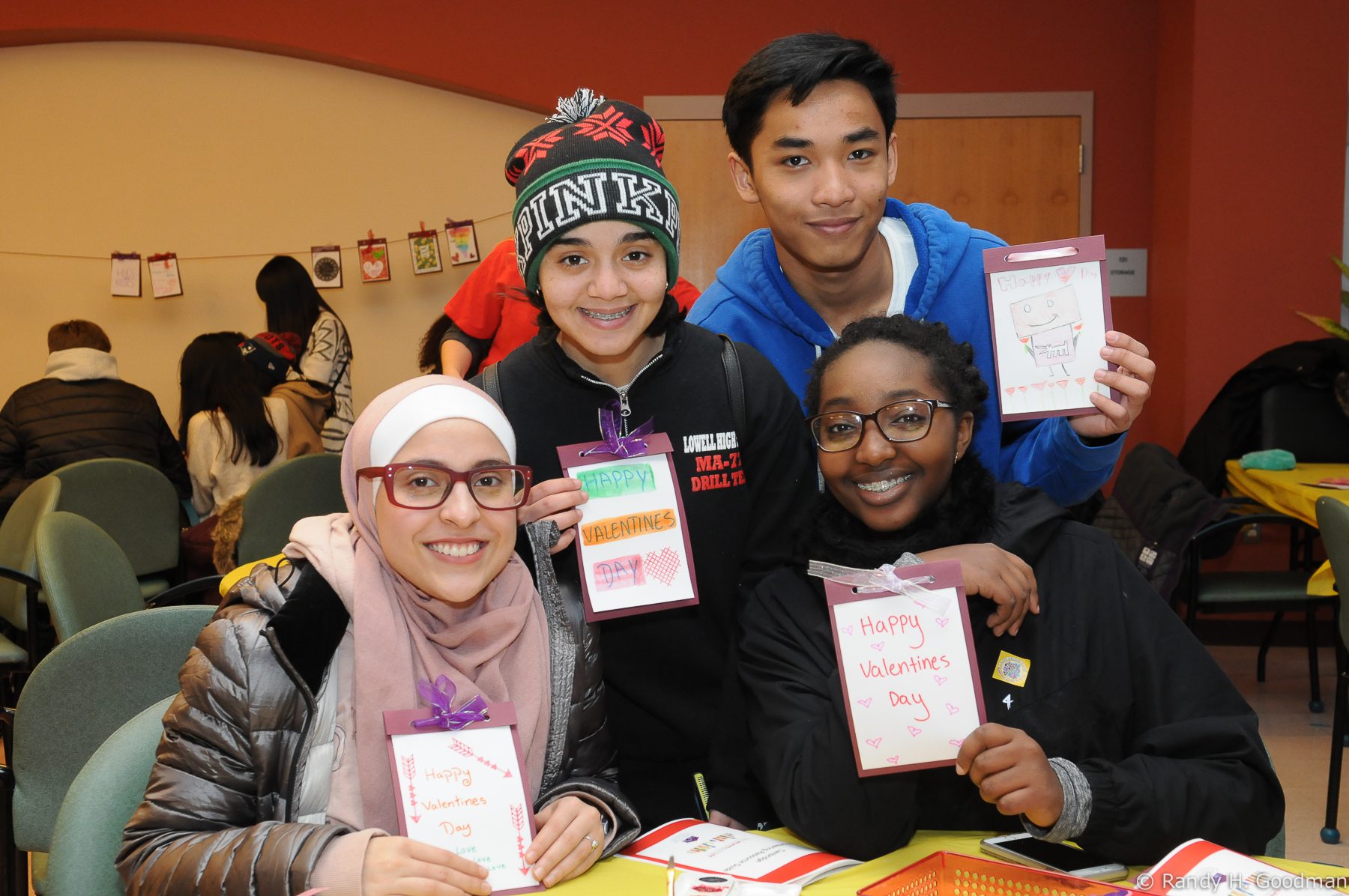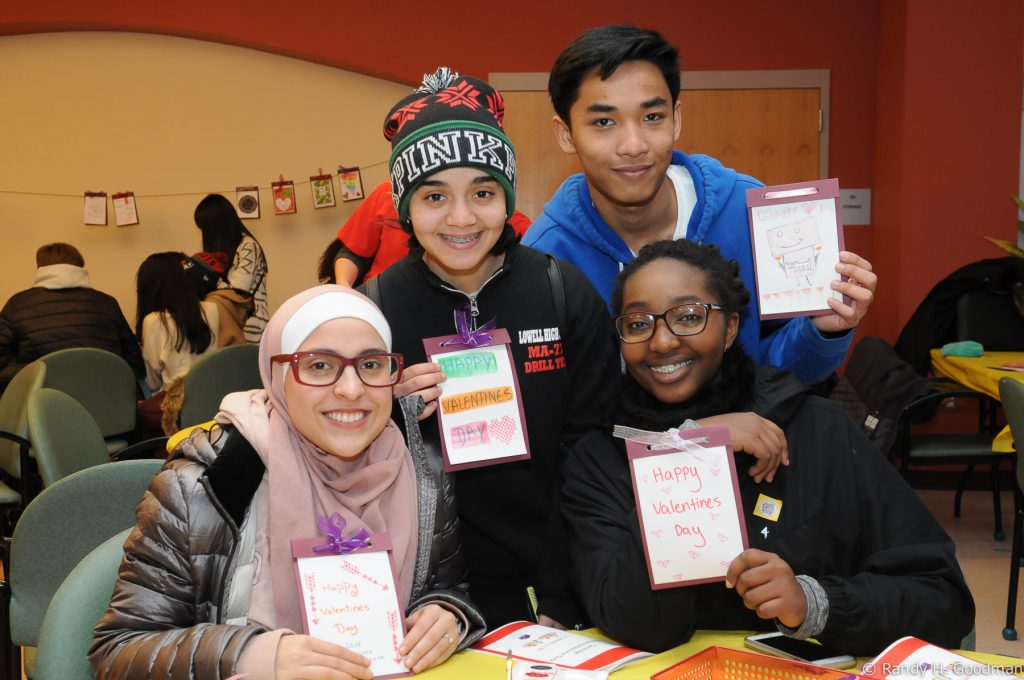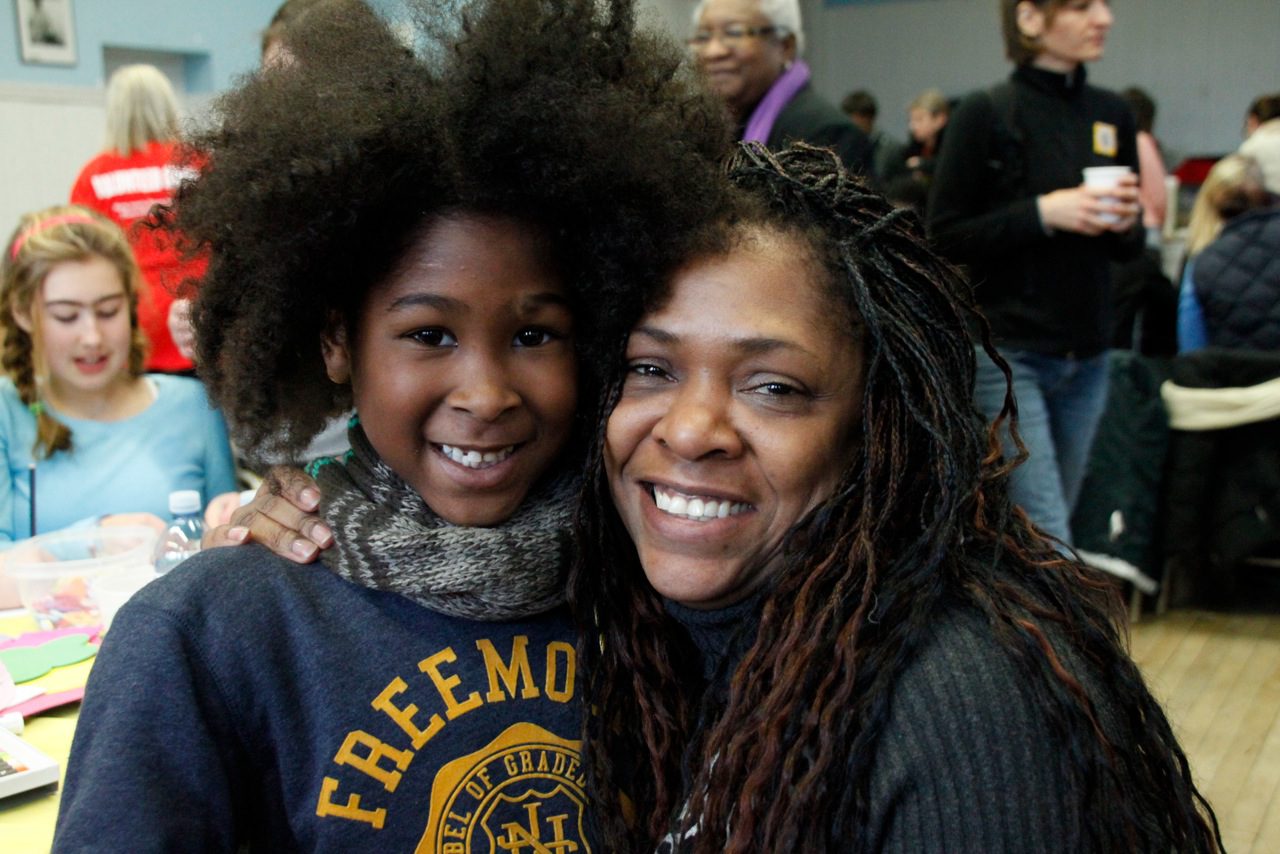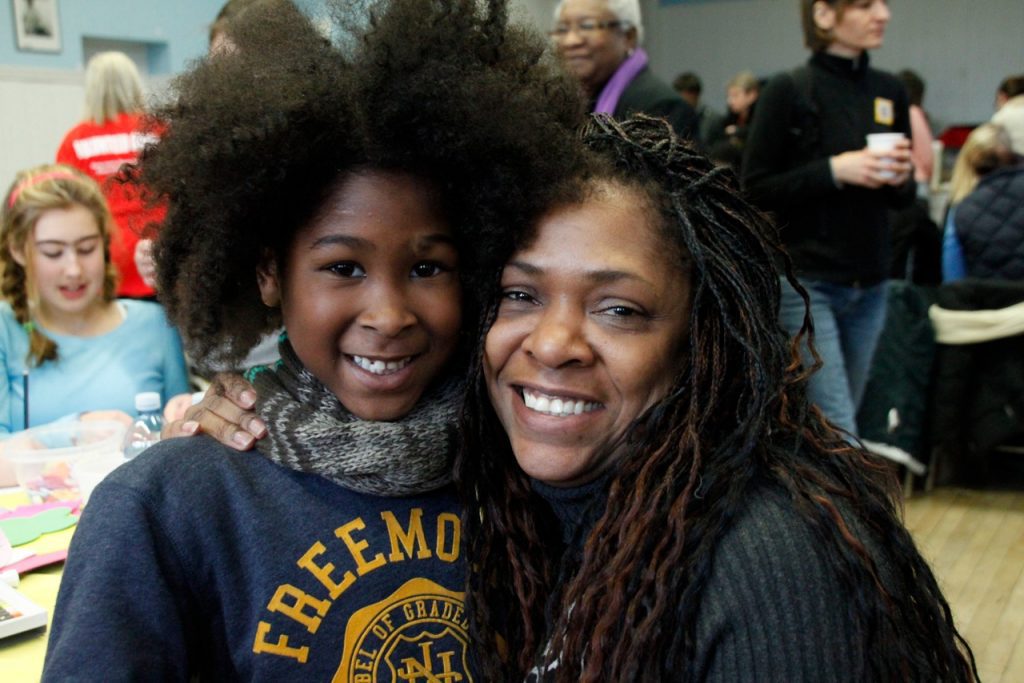 Photos courtesy of Many Helping Hands 365.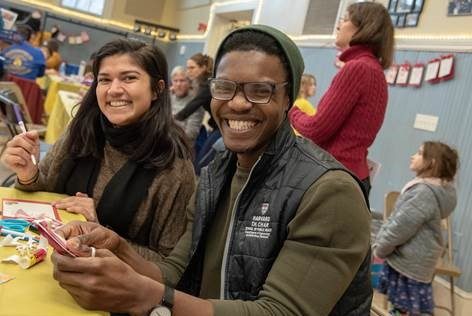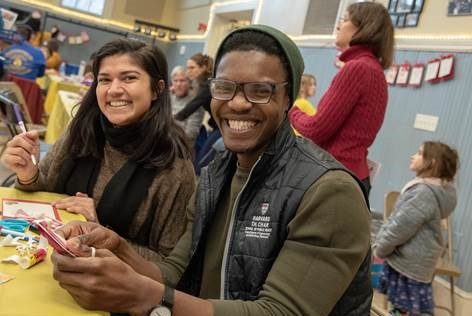 In 1957, Dr. Martin Luther King, Jr. said: "Life's most persistent and urgent question is, what are you doing for others?" For the past ten years, Cambridge has demonstrated a collective response to this question on Martin Luther King Day, through our nonprofit partner Many Helping Hands 365's Cambridge MLK Day of Service, one of the largest community service events in New England. Each year, the Day of Service draws thousands of volunteers together for an afternoon of service projects in Central Square.
Volunteers of all ages and backgrounds work side by side on projects aimed to help people in need in our community. Neighbors deliver donated food to local food pantries, make valentines for isolated seniors, sort winter clothing for shelters, design and sew fleece blankets and scarves for homeless children, teens, and adults, and more. The event is a demonstration of the values of Cambridge in action. As the Cambridge MLK Day of Service nears its 10th anniversary on Monday, January 20, we spoke to Lori Lander, one of its founders to learn more.
CCF: What inspired you to start a day of service on MLK Day and host it year after year?
Lori Lander: Dr. King put challenges out to all of us about creating a more just and racially equitable world and those challenges remain.
When I was in Washington, D.C. in 2008 on MLK Day, there were community service projects going on all over the city. The residents actively celebrated and honored Dr. Martin Luther King on MLK Day and my family and I joined two community service projects. We were inspired by the people from different life experiences and backgrounds who came together and reached out to others in the community.
I returned to Cambridge and looked for something similar here, but it wasn't happening.
When I talked to people in the community, including the Cambridge government, I found others who were interested in trying to start a day of service. So, we collaborated with the YWCA Cambridge and its executive director Eva Martin Blythe. Our first Day of Service was January 2011. It's grown every year since.
CCF: This year, there are new social justice projects planned in partnership with local Cambridge organizations. Could you give us a preview?
Lori: We're thinking about projects like sharing writings from Dr. King's work and asking people for their reflections on the questions he asked and challenges he posed. Where do they see themselves in pushing forward the work of making a more just, racially equitable society?
We are also hoping to have some combination of slam poetry workshops, performance workshops, visual art projects, story sharing, a voter registration drive, and post card writing and more to engage and provoke participants to think broadly and deeply about how they can take action on the social justice challenges in our community.
CCF: What does community participation look like on the Day of Service?
Lori: There is tremendous energy that day, filled with good heart and desire to make a difference.
We have people aged 2 to 94 who come to help. People come from different life experiences and ethnic and racial backgrounds. We intentionally hold the event every year in Central Square because we want people with different life experiences to have the opportunity of working alongside someone in the community they don't know, who might have a very different lived experience than they have. It's an opportunity to talk to someone they might not otherwise meet while joining together for a common purpose.
CCF: The Day of Service is a day of rolling-up-your-sleeves kinds of philanthropy. What sort of impact does this kind of service have on Cambridge?
Lori: We're trying to give people a sense of some of the challenges that too many people in our community face; enlist people to raise questions and take action to try solving some of those challenges; and inspire people to become partners in the change we'd like to see in our community and beyond.
The aspiration is that people see that they can be engaged in making the community a better place for everyone living in the city. This Day of Service will hopefully spark them to get involved in other volunteer efforts the rest of the year. We give out a Volunteer Resource Guide with information about volunteer needs in the community 365 days a year. We are also thinking about other ways for continued engagement.
Having seen it in action for nearly 10 years, what do you love most about Many Helping Hands' Day of Service?
Lori: People coming together to work for a more just community and for a community that provides opportunities for everyone.
The 2020 Cambridge MLK Day of Service will take place on January 20 from 2 pm to 5 pm. Register here.
There are eight Central Square locations planned for 2020. The afternoon starts with a welcome gathering on the steps of City Hall, to be followed by hands-on activities at City Hall, Cambridge Senior Center, the YWCA Cambridge, St. Peter's Church, St. Mary's Orthodox Church, The Possible Project, The Dance Complex, and IDEO.
Many Helping Hands 365 is a Fall 2019 grantee of the Cambridge Community Foundation.