Published On: January 27th, 2022
Dear friends,
If you are part of the Cambridge Community Foundation family, you know that Rick Harriman stepped down as board chair after 11 years. We continue to draw inspiration from his conviction that we must be a community foundation for all the people of Cambridge. So, we could not write this letter without thanking Rick for his leadership, and we're grateful he's just a phone call away.
In this annual report, entitled 'Through their eyes: Cambridge youth reflect on our city,' we want to lift up the voices of our youth, the people who will one day inherit the new Cambridge. They often see inconvenient truths and have insights that can only come from the young. In some cases, they are already launching innovative solutions to the problems that they feel most deeply. In this way, they inspire us to discover and support social innovation wherever it exists, whether in our universities, our entrepreneurial culture, or in 10-year-old Aviana Dupee and other young people you will read about in this report.
At our core we aspire to champion everyone who imagines a just and equitable city where we can all thrive. We fund grassroots leaders who use their lived experience to find solutions to local problems. We invest in innovative programs, like Cambridge RISE, which changes the lives of single parents and grandparents who are caring for children and struggling with everyday expenses. We form partnerships with nonprofits, civic leaders, universities, and donors to help good ideas take root.
We exist to protect the qualities that make Cambridge the city you love. And, of course, we exist to create a better city for the young people who speak so
eloquently on the pages of this report.
Read our interactive online report.
Geeta Pradhan, President
Phil Johnson, Chair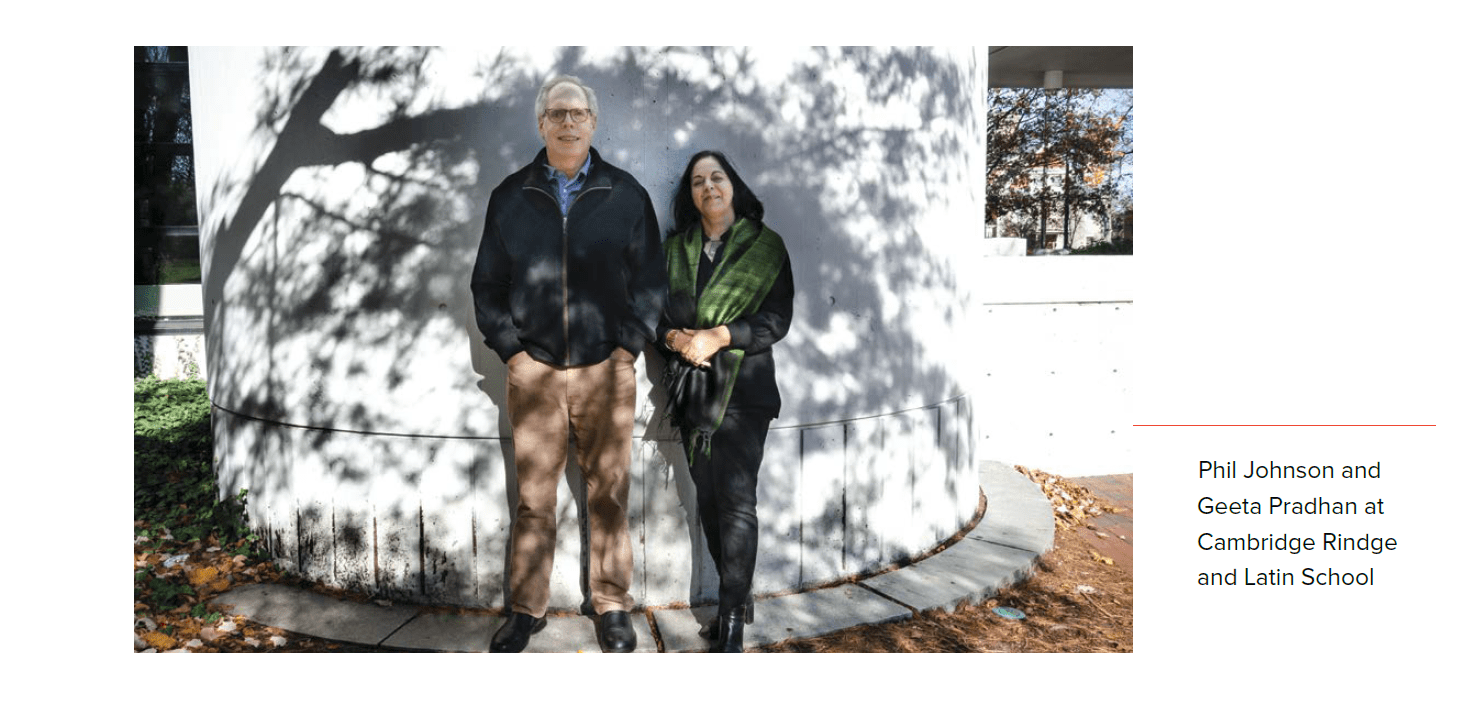 Photo by Kristen Joy Emack.