Published On: September 12th, 2022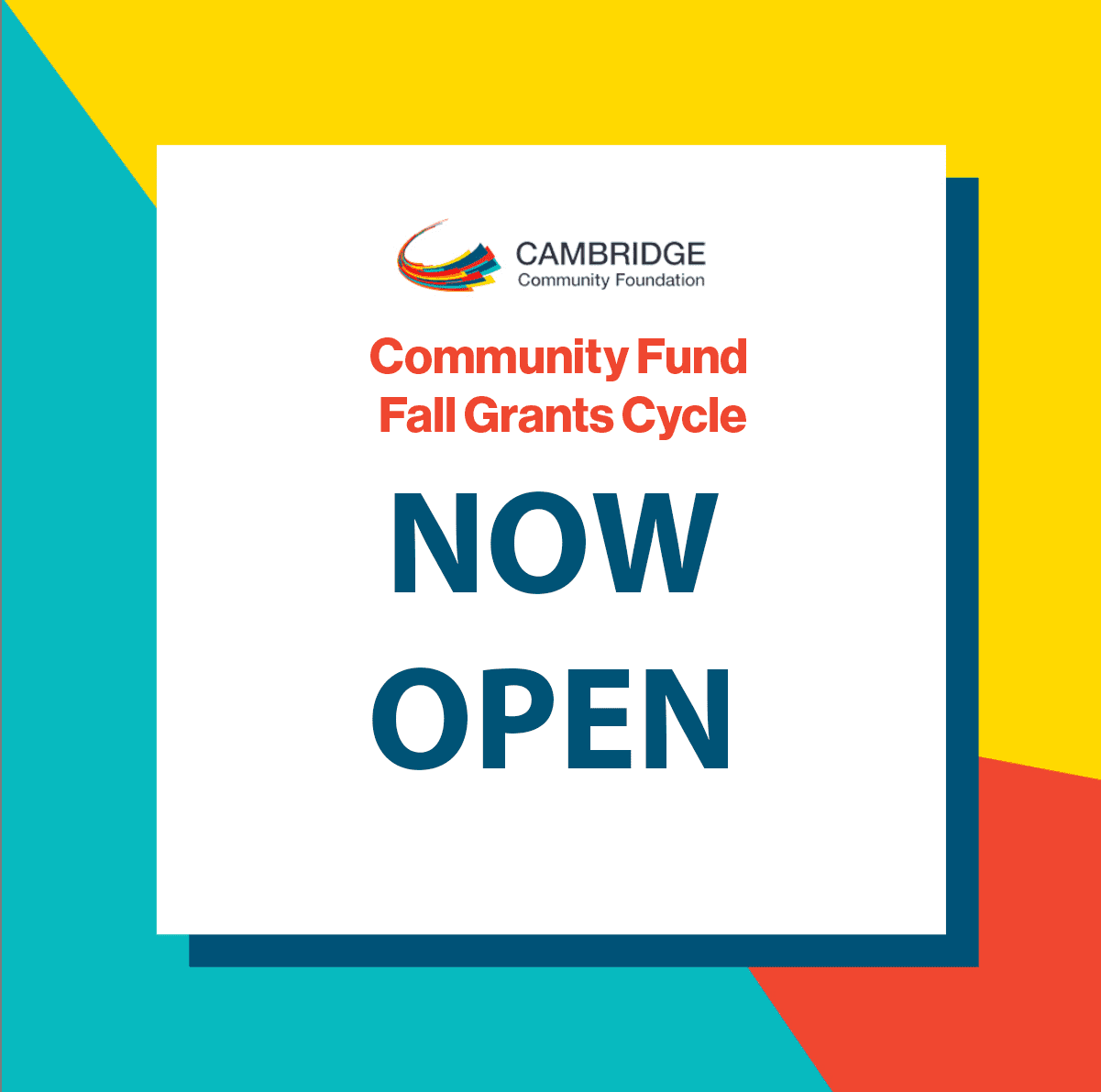 Cambridge nonprofits: Apply for a Community Fund grant through Oct. 3!
When we think of Cambridge nonprofits, we think of dedication. Grit. Passion. Hope. And investing in them is key to creating a vibrant, equitable, and inclusive Cambridge for all.
Our local nonprofit ecosystem is essential to our city, especially as the ripple effects of the pandemic continue to take a toll on our most vulnerable community members. Our nonprofits steadfastly stand by neighbors helping them meet basic needs and find pathways to thrive.
The Community Fund is our core channel of support to the sector, and has been for 100+ years. Sustained by a pool of many donor investments, past and present, from across the city, the Fund supports more than 150 organizations that address local challenges and foster opportunities in education and out-of-school time, economic security and opportunity, racial equity, health and mental health, senior services, civic engagement, and arts and culture.
Nonprofits, Cambridge needs you! Don't miss this flexible funding opportunity—apply by 5pm October 3!