Published On: January 15th, 2021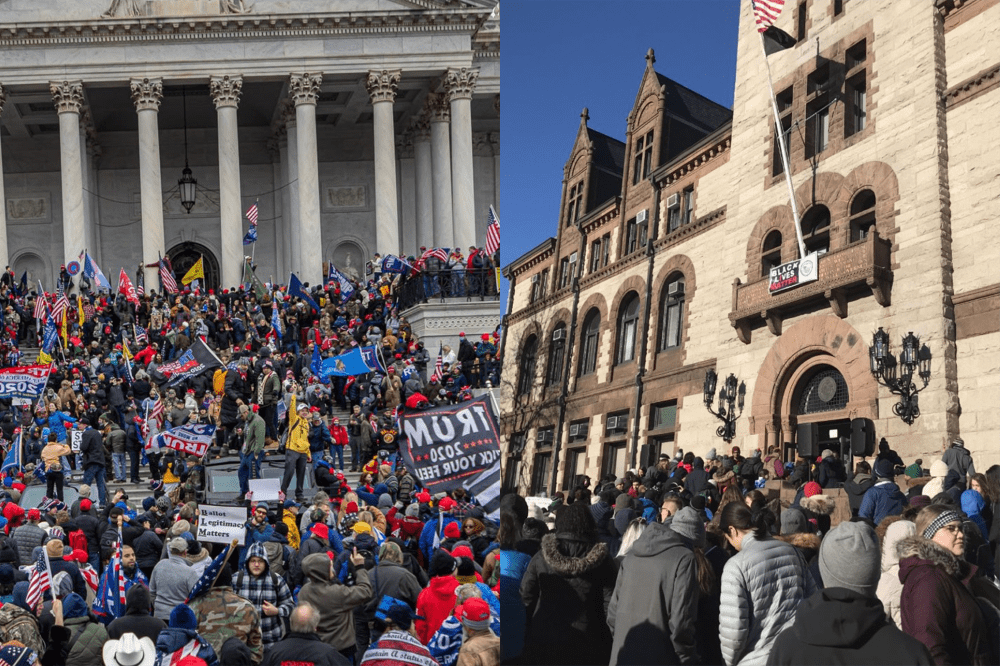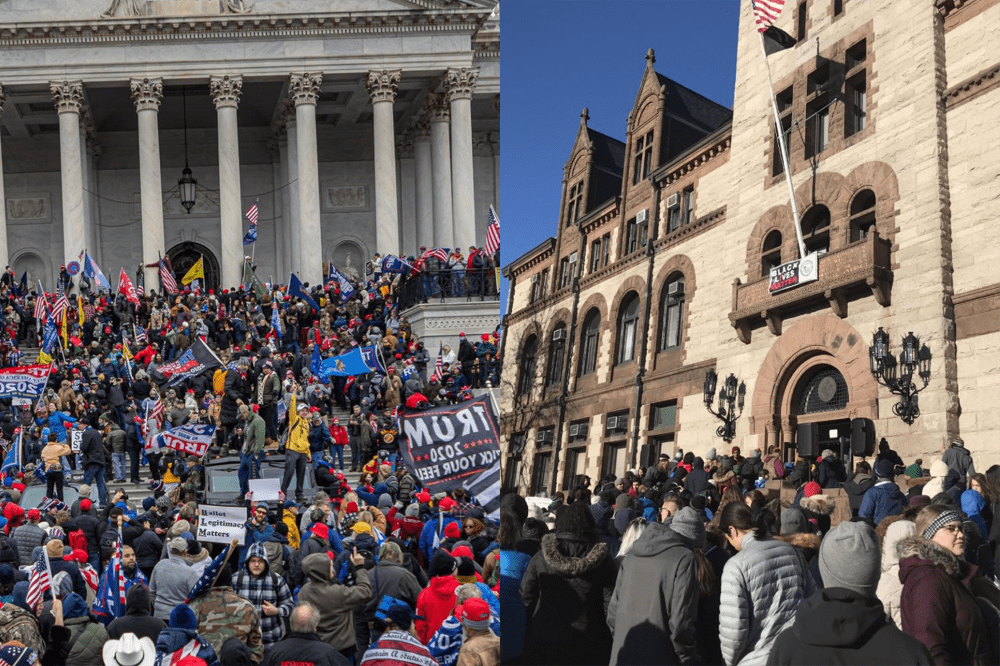 Photo at left by Michael Nigro/Pacific Press:LightRocket/Getty. Photo at right of MLK Day of Service 2020.
As racial injustices weigh on our nation, Cambridge acts in honor of MLK.
Last week, as a mob of rioters, incited by our president, stormed the nation's Capitol building, disrupting congress and resulting in the deaths of five people, many of us watched in disbelief—shocked at the police's failed response and how easily the Capitol was overtaken. But not everyone was surprised.
The incident underscored, yet again, the racist and systemic biases and inequities that are ingrained in our country. It was yet another call to understand our shared history and proactively work for racial justice and equality in our nation and our communities.
In Cambridge, like many U.S. cities, there is no more meaningful day to live out this vital call to action than on Dr. Martin Luther King, Jr. Day. For over a decade, the MLK Day of Service, organized by our nonprofit partner Many Helping Hands 365 (MHH365), has unified thousands of Cantabrigians from all walks of life through hands-on activities furthering social justice. Along with longstanding MLK Day of Service traditions like blanket making for the homeless and collection drives for food, clothing, books, and diapers, this year's week-long series of events includes racial and social justice conversations inspired by MLK's life and work, available to all interested via Zoom.
"With everything our nation is facing today, it's more important than ever that we gather as a community and find ways to address persistent systemic racism and fight for racial justice," said Lori Lander, MHH365 founder.
We're grateful to MHH365 and partners My Brother's Keeper Cambridge and YWCA Cambridge for organizing these invaluable resources for Cambridge residents to continue learning and deepening each of our antiracist work.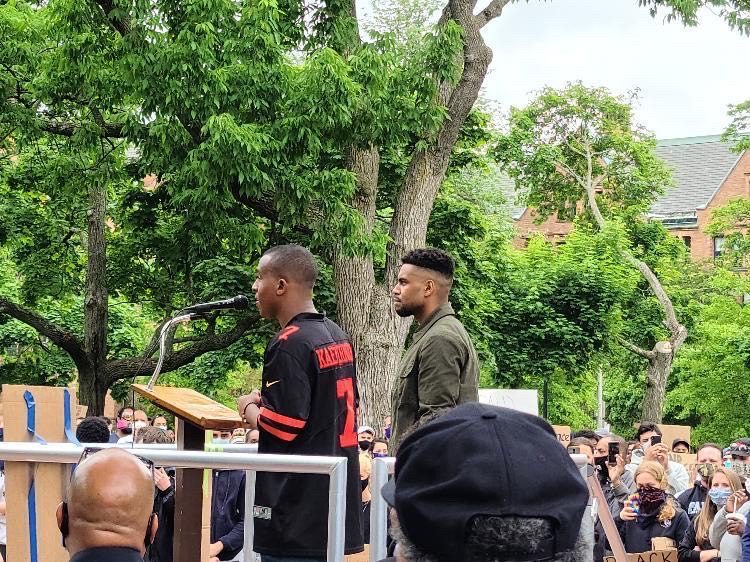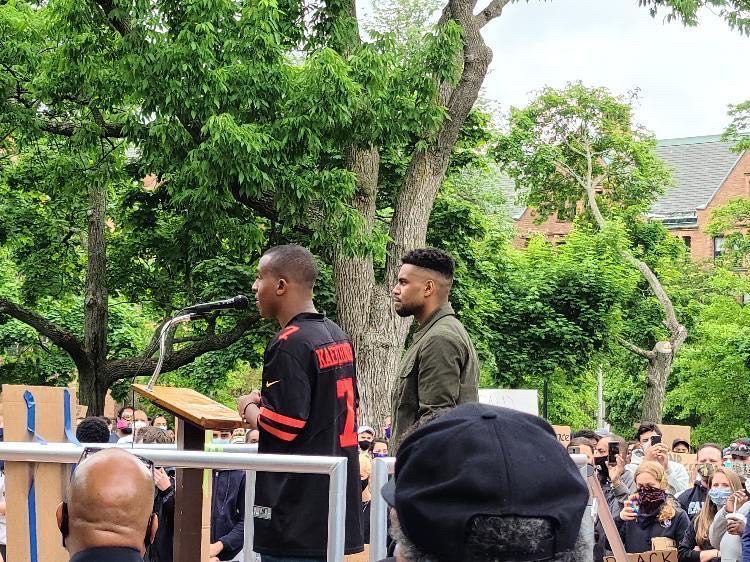 Photo by My Brother's Keeper Cambridge of Elijah Booker and Niko Emack leading the Black Lives Matter protest on Cambridge Common last June.
This MLK Day, join MBK Cambridge in discussions on race and activism.
In the movement for racial justice, our community's young activists and organizers are taking the lead.
Next week, two 25-year-old Cambridge natives, Niko Emack and Elijah Booker, will lead community conversations on activism, housing justice, and strategies for antiracism action, as part of the MLK Week of Service and Learning organized by Many Helping Hands 365 and My Brother's Keeper (MBK) Cambridge.
"These community conversations create a space for us to come together as a City, listen to diverse perspectives, and ask tough questions about our history," Niko said. "I'm excited to share my experience as much as I am to learn from others. Together we can challenge the old ways of thinking and fight for a more equitable Cambridge."
Niko and Elijah are team members of MBK Cambridge, a taskforce of concerned and passionate community leaders committed to creating equal opportunities to succeed for the next generation of our city's Brown and Black youth.
Take part in MLK Week of Service and Learning, hear from these young voices of change, and consider becoming part of MBK Cambridge's growing movement of community-wide dialogue and action. Donate to MBK Cambridge.