Published On: August 12th, 2021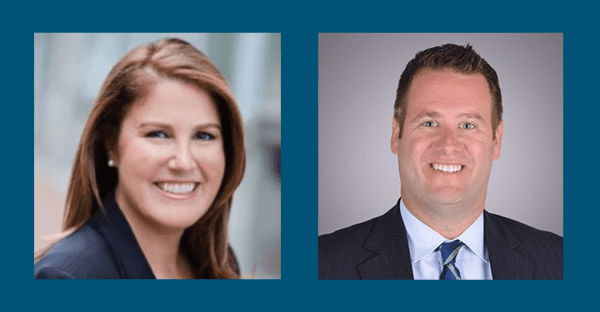 CCF Board Trustee Katie Walker and Professor Advisors Council member Kevin Roszkowski.
Time is money…for your community!
Passionate community members fuel our work—whether they are donors, supporters, nonprofit team members, or volunteers. And in the case of Katie Walker and Kevin Roszkowski, who volunteer their time and lend their expertise to our Board of Directors and Professional Advisors Council, respectively, their hours also translated to dollars for Cambridge.
This week, we received a $1,000 check from their employer, Bank of America. In addition to an employee gift matching program, when an employee volunteers over 50 hours a year to an organization the bank sends that organization a $500 grant.
"I'm passionate about the Cambridge Community Foundation and the work we do, and the bank recognizes and supports my commitment, because it cares about community involvement. The Bank of America might seem big, but we're actually focused locally and in this community," said Katie.
We're incredibly grateful to Katie and Kevin for their counsel and expertise—and to Bank of America for their willingness to invest in us, too. It's a program that collectively can have a huge impact—over five years, Bank of America has given a total of $7.9 million in grants to Massachusetts nonprofits in recognition of employee volunteerism.
This is a paradigm worth repeating in Cambridge-based businesses! If your company has a similar program, or are interested in kicking one off, we'd love to hear from you. Contact: Michal Rubin, Vice President of Development, [email protected].