Published On: October 20th, 2022
CCF unites people though pathways of hope, opportunity, and achievement.
Rowers and spectators from around the world will convene along the Charles River this weekend, Oct. 21-23, for the spectacular Head Of The Charles® Regatta (HOCR). This three-day rite of autumn in Cambridge brings hope and resilience to our city through friendly competition and the passionate commitment of high school, college, and club athletes.
We are so grateful at the Foundation to the HOCR's Charity Program, a key source of our Community Fund since 1998. Thanks to the generosity of rowers, this year, nearly $30,000 was raised to support 150 area nonprofits in grant funding to tackle issues from hunger, homelessness, and education, to an array of other programs committed to our community's needs.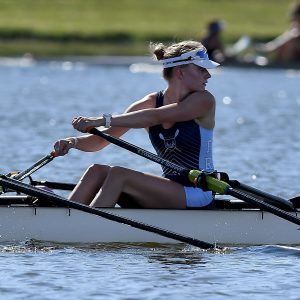 Maile Nelson, a senior at Southlake Carroll Senior High School in Southlake, Texas, rowing for Founders Rowing Club in Dallas, committed to our Community Fund while fulfilling her long-time dream of rowing single scull at HOCR.
"My first donation was made by myself, using money I earned looking after the neighborhood dogs and cats," she said. "I am proud to have the opportunity to support a foundation with such dynamic vision, and grateful that the opportunity to race in Boston [Cambridge] coincides with this effort."
We send our best wishes to the HOCR, Maile, and all the racers. Cambridge and CCF are cheering for you!