Published On: October 10th, 2018
What's happening in Central Square?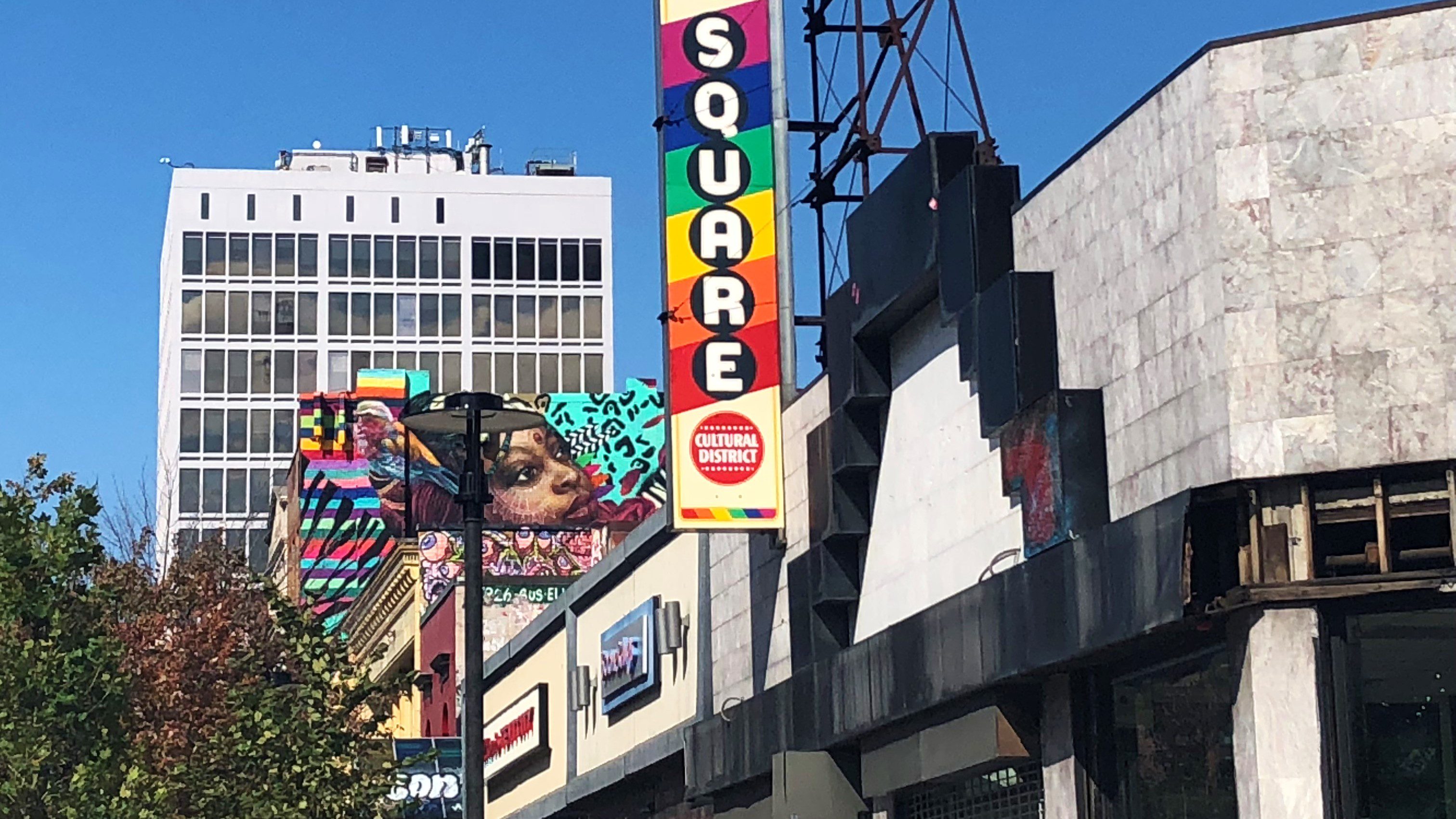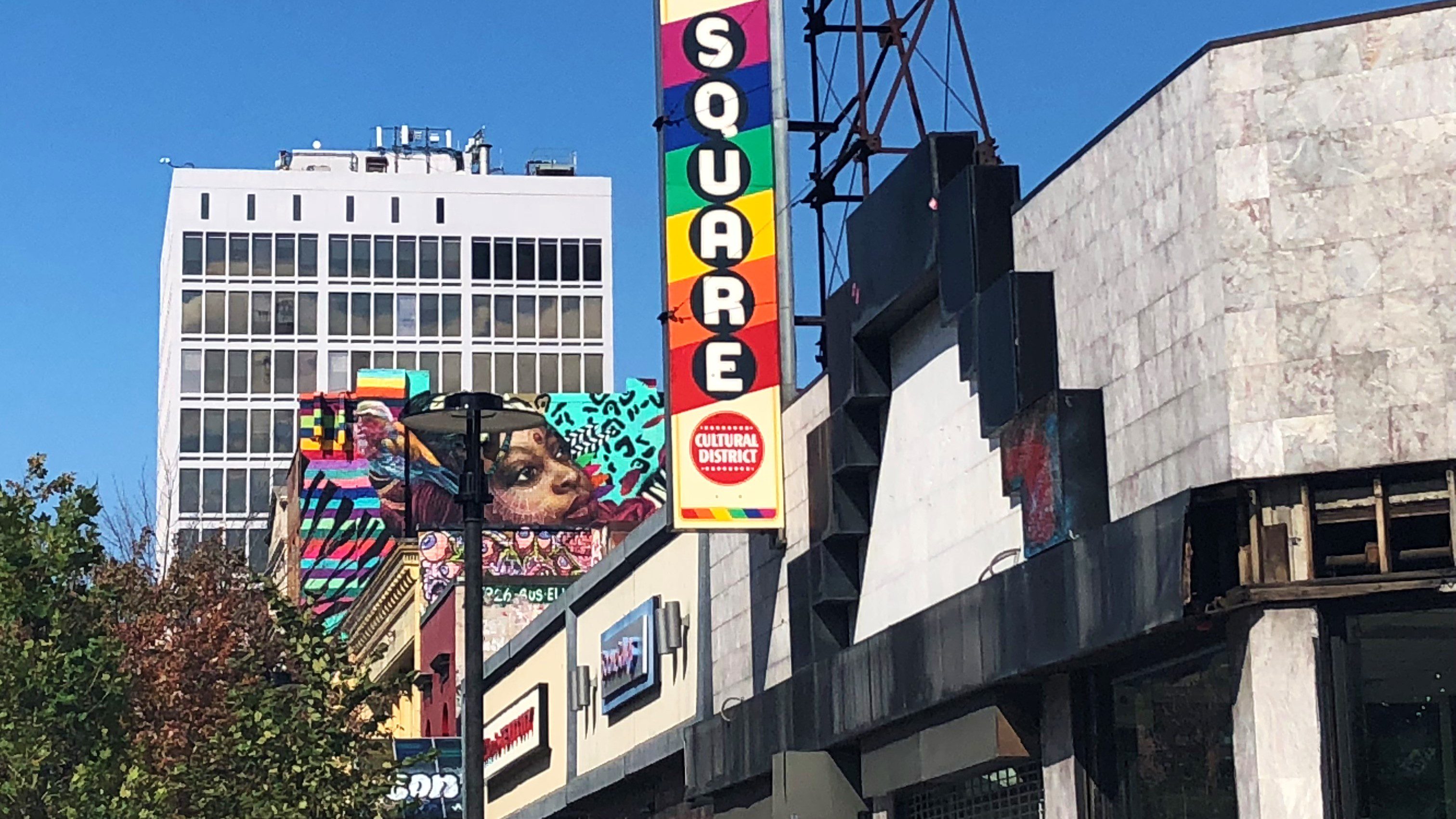 To us, Central Square is home.  It's the heart of our city—our historic downtown, the city's cultural district and a space shared by businesses, dozens of nonprofits, many of whom we support, and residents of all income levels.  It's an urban expression of the values of Cambridge—diversity, creativity, spontaneity, and compassion and care for others.
So, when something new happens at home—whether it's a new picture on the wall, a big party, or a major spring clean—you notice, right?  Well, Central Square is getting all three this fall thanks to efforts coordinated by the Central Square Business Association.
Central Square Mural Project: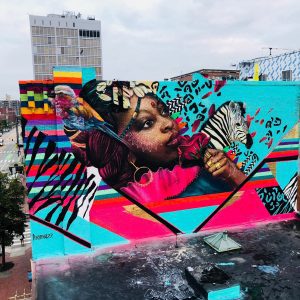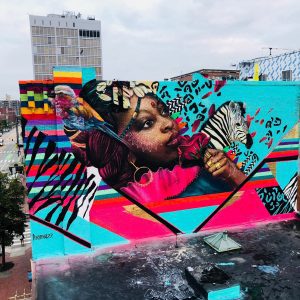 Last week "Queendom," a new abstract, interpretative mural by Cambridge-based artist Victor "Marka27" Quiñonez brought a regal girl, a zebra and vibrant colors and graphic elements to the brick wall above H-Mart on Mass Ave.  It's the second in a series of 10 murals by 10 artists to be completed in Central Square this month.
The Mural Project celebrates the neighborhood's long historic past, its life in the present moment, and its hope for the future. It is also a colorful recognition of the Massachusetts Cultural Council's designation of the area as a state Cultural District. Look for new murals coming to building walls on Lafayette Square, the Green Street Garage, on Norfolk Street, and more.
Central Square Flea:
Throughout the summer, the Central Square Flea has been common ground for artisans, small businesses, food trucks, musicians and locals who love a good open-air flea market.  Central Square does it with a twist.  Sometimes the Flea was simply the flea—a funky, eclectic, sensory extravaganza.  Other times, it was more. The Flea has hosted family-friendly movies and soccer games on the big screen in University Park. And, on Sunday, Sept. 24 dumplings took over the Central Square Flea, with thousands of "Peking Raviolis" from a range of vendors lining the streets.  The Dumpling Festival attracted more than 20,000 people, a reminder of how much Cantabrigians love ethnic cultures and cuisines.  The Central Square Flea takes over University Park at 91 Sidney Street every Sunday throughout the summer and concludes October 28. Next up, the Food Truck Festival on October 14. Check out the Flea!
The Taste of the BID:
Central Square is campaigning to become a Business Improvement District in 2019, and as part of the process, the CSBA will kick off 'The Taste of the BID' this month.  This effort will bring capital improvements along Mass Ave., cleaner streetscapes, and neighborhood ambassadors, who can orient visitors to Central Square and all its wonderful places.  The Taste of the BID runs throughout the month of November, beginning November 1.  Keep an eye out for the changes!