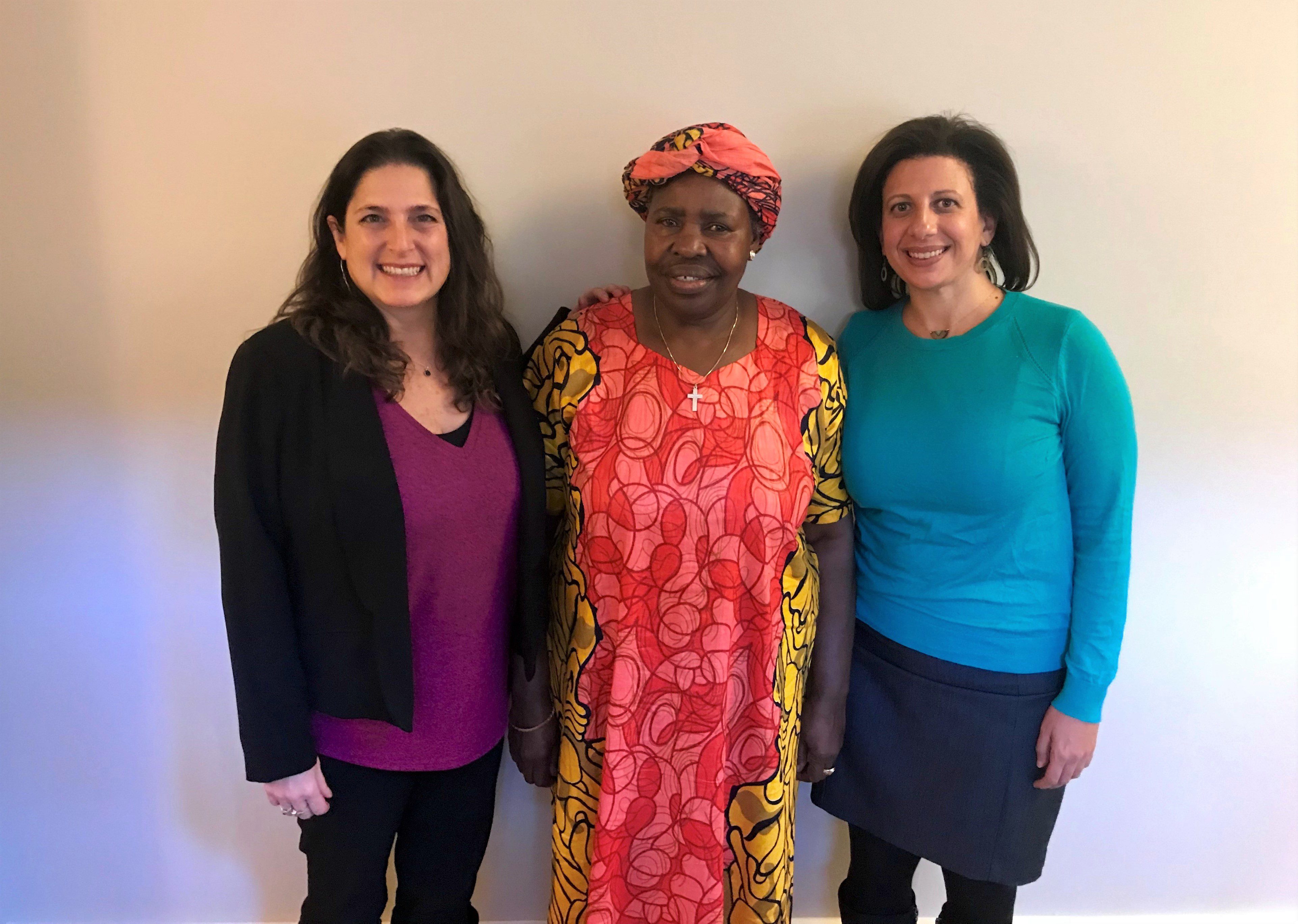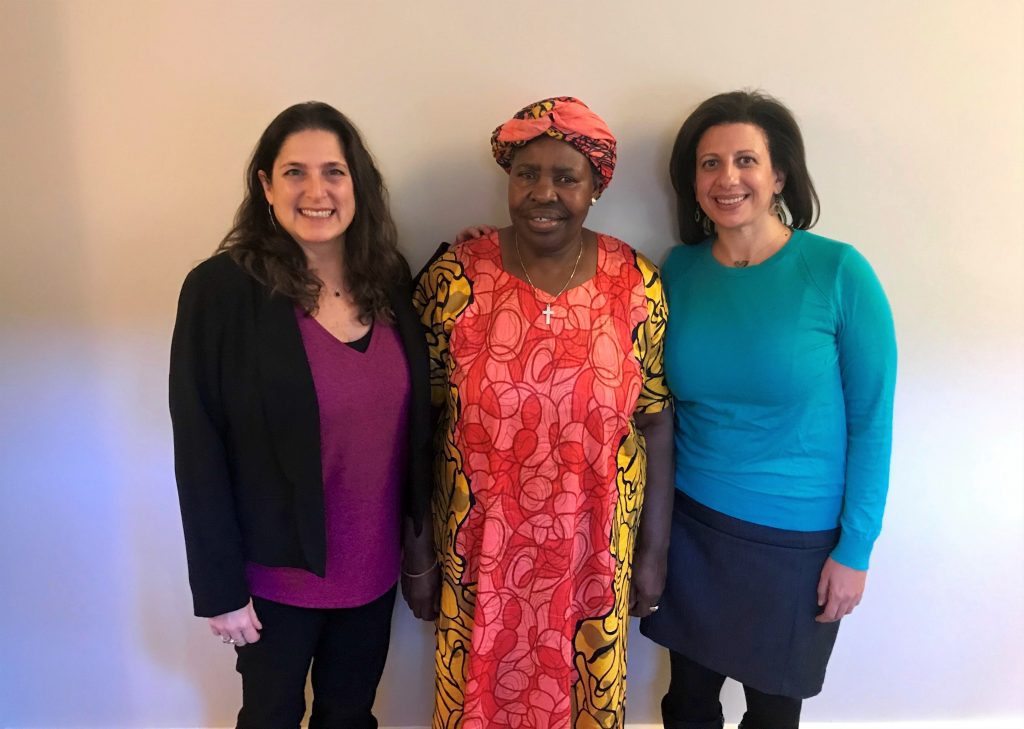 Photo courtesy of De Novo Center for Justice and Healing.
Amid the current immigration crisis in our country, the stories of the people in our own community who are deeply affected by tightening immigration policies demonstrate the urgency of this issue.
"Tania", a teenage mother, suffered abuse and neglect at home and threats of gang violence in her native country. She escaped Central America, but only because of legal support from De Novo, can she now safely rebuild her life here in the U.S.
"Paul", who fled the Khmer Rouge genocide as a child, has raised his children in Massachusetts. Now at risk of deportation, Paul has gotten the help he needs from Greater Boston Legal Services to stay in the home he's built with his family.
Tania, Paul, and so many others in our community rely on free or low-cost legal services to be able to safely stay in the country. The United Legal Defense Fund for Immigrants is the local giving platform to help these vulnerable community members receive the legal services they need to lead safe lives in refuge.
The critical role of the United Legal Defense Fund for Immigrants
In March 2018, the Cambridge Community Foundation launched the Cambridge Legal Defense Fund for Immigrants and within six months awarded $255,000 to four legal services organizations that serve residents of Cambridge, Somerville, and beyond. The fund was renamed the United Legal Defense Fund for Immigrants (ULDFI) last spring, expanding our support to Somerville. This month, we're distributing $120,000 — the second installment of last year's grantmaking award — to De Novo Center for Justice and Healing, Greater Boston Legal Services, and Irish International Immigrant Center.
The Foundation has been heartened by the groundswell of giving to the fund over the past year, which enables us to provide more grants to nonprofits striving to help our immigrant neighbors. Read on to learn how the four legal organizations who benefited from the fund this past year have leveraged resources to change clients' lives.
At a glance: Impact in the community
De Novo Center for Justice and Healing (formerly Community Legal Services and Counseling Center (CLSACC)
De Novo provides free civil legal assistance and affordable psychological counseling to people living with low incomes. Located in East Cambridge, De Novo draws on the expertise of 140 dedicated volunteer professionals to help their constituents.
Powered by ULDFI:
647 immigrants and asylum seekers statewide received legal help to avoid deportation, obtain work authorizations, and gain a path to citizenship.
194 families received free legal advice and consultation with an attorney at their monthly immigration clinic.
44 families fleeing extreme violence in Central America received legal help through De Novo's new Family Detention Project. This project was created to support the influx of immigrant mothers and children released from family detention centers along the US border and now residing in Massachusetts who need help in meeting critical one-year asylum filing deadlines.
Greater Boston Legal Services (GBLS) provides free civil legal assistance to low-income individuals and families in and around Boston. At GBLS, 17 percent of clients need immigration services, including asylum and refugee status, citizenship, and unaccompanied minors.
Powered by ULDFI:
GBLS designated attorney Bethany Li as the Cambridge Community Foundation Fellow in support of GBLS' work on behalf of low-income immigrants and increasing GBLS' presence in Asian American communities where risk of deportation has escalated.
Attorney Li and her staff have conducted a series of "Know Your Rights" sessions on immigrants' rights and the impact of deportations in the Asian American community in conjunction with legal clinics.
Four people were not detained or deported, thanks to the collaboration between GBLS's Asian Outreach Project and the Asian American Resource Workshop in the last round of raids in October.
22 clients in Cambridge and Somerville were provided legal assistance by GBLS since the start of the project.
Irish International Immigrant Center
The Irish International Immigrant Center (IIIC) offers free legal consultations at weekly legal clinics to immigrants, refugees, and asylees, and provide full case representation for families. The IIIC helps low-income and under-served immigrants from all over the world to gain legal status, work authorization, and citizenship, and to reunite with their families. IIIC also provides education services, wellness services, and advocacy and community building.
Powered by ULDFI:
69 Cambridge residents, 47 Somerville residents, and 922 Boston residents were provided legal assistance consultations since January 2019.
31 Cambridge residents, 18 Somerville residents, and 389 Boston residents received full representation.
IIIC continues working in Cambridge Public Schools, helping undocumented immigrant youth understand their legal rights, and when possible, obtain legal status enabling them to go to college, develop careers, and remain in the only country they consider home.

In addition, IIIC provided professional development for Cambridge Public Schools teachers.
Political Asylum/Immigration Representation (PAIR) Project is a pro-bono program for indigent asylum-seekers and detained immigrants to have access to legal counsel without charge. It is the only provider of comprehensive pro bono immigration services to detained immigrants across Massachusetts.
Powered by ULDFI:
864 detained immigrants across the state were served by PAIR. All clients earn below 125% of the poverty level.
54 detained clients were granted relief from detention; 7 were from Cambridge and Somerville.
59 legal orientation sessions in immigration detention centers across the state were provided by PAIR.
90 new volunteer attorneys trained by PAIR. They maintained an active panel of 500 pro bono attorneys for PAIR's detention program.
Why give to the United Legal Defense Fund for Immigrants
Immigrants with legal representation have a vastly higher chance of achieving a favorable outcome, yet only 37% of all immigrants go to court with a lawyer. Due to the pace at which U.S. Immigration and Customs Enforcement (ICE) is detaining people, as well as the pace at which the immigration courts are working through cases, many legal services organizations are struggling to meet immigrants' urgent needs for legal defense.
To donate, please visit https://www.gofundme.com/f/united-legal-defense-fund