Published On: November 16th, 2023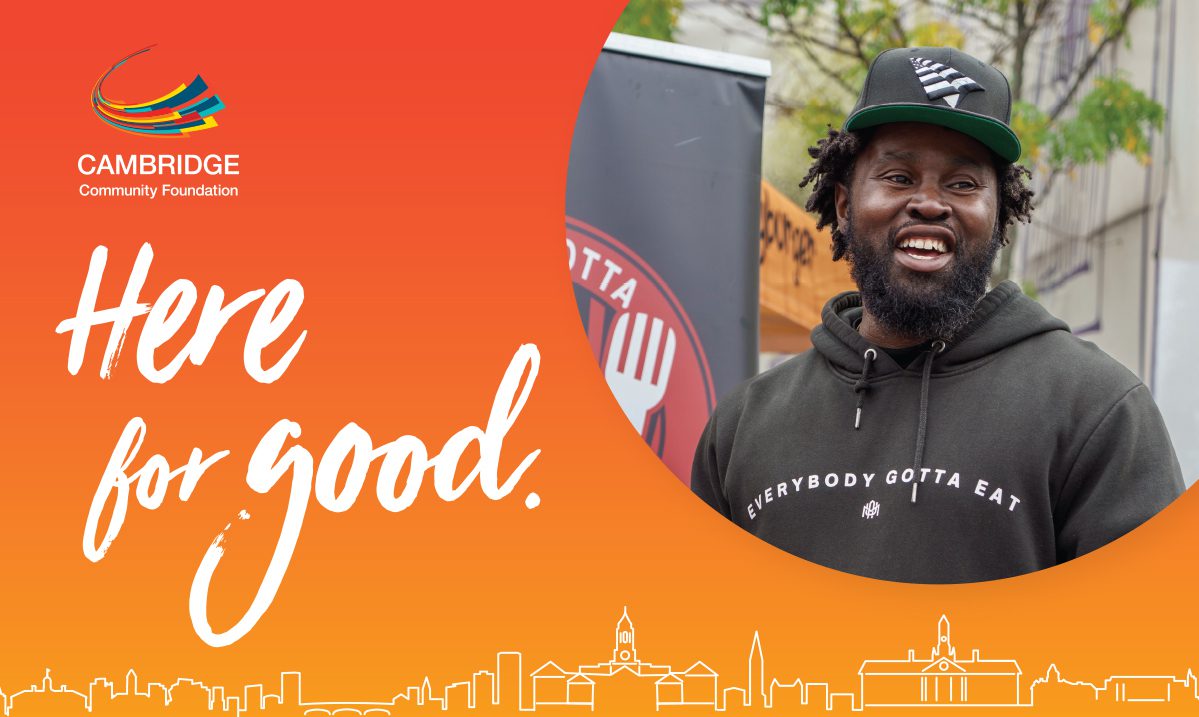 Dear neighbor,
When Emmanuel "Manny" Mervil is around, everybody eats. Eight years ago, Manny had a dream – to bring people together with food – and donors like you helped him get there.
Manny won our Imagined in Cambridge! Social Innovation Award for his free community barbecues that fed families and brought neighbors together – even those who had moved away because of Cambridge's high cost of living.
The harsh truth is that people in our city are struggling. Cambridge is defined by juxtapositions: success and shortfall, wealth and poverty. Not everyone benefits from the city's success, and the gaps are widening.
That is why we have made a commitment to address the city's most intractable problems through our new strategic plan. As a first step, we are tackling hunger by strengthening the local food safety net. We started last month by infusing more than $1.1 million into food access and security nonprofits, and we are just getting started. Looking ahead, our work will span arts and culture, education, housing, resident engagement, economic security, and more.
Manny's venture, Everybody Gotta Eat, is now an in-demand food business, and he also helps other aspiring entrepreneurs set up their own projects and inspires local youth.
As your community foundation, we continue to support him and many others like him. And you are with us every step of the way. Help us ensure no one is left behind in this wonderful city we call home. Please renew your gift to the Cambridge Community Foundation today.
Thank you for once again responding with a generous heart.
Because of you, we are here for good.
With gratitude,
Phil and Geeta 
Phil Johnson, Board Chair
Geeta Pradhan, President
Photo by Jodi Hilton