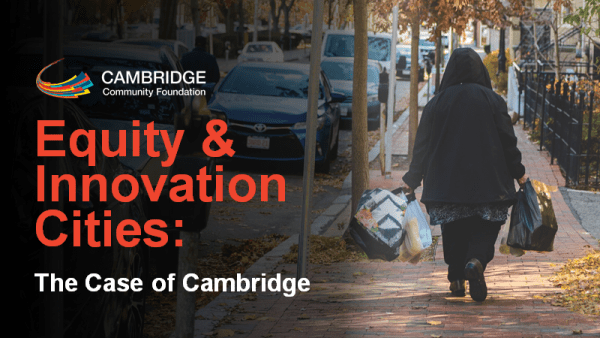 As candidates for local government consider their priorities this election season, we've asked them to look at the data in our recent research report, Equity & Innovation Cities: The Case of Cambridge.
My Brother's Keeper Cambridge Taskforce, in collaboration with Cambridge Nonprofit Coalition and the Foundation, is hosting two virtual candidate forums on priorities for our city and potential solutions to systemic inequities.
Join us on Zoom to meet School Committee candidates this Wednesday, October 6 at 6:30pm, and City Council candidates this Thursday, October 7 at 6:30pm.
For the Zoom links, please email [email protected].