Published On: June 29th, 2021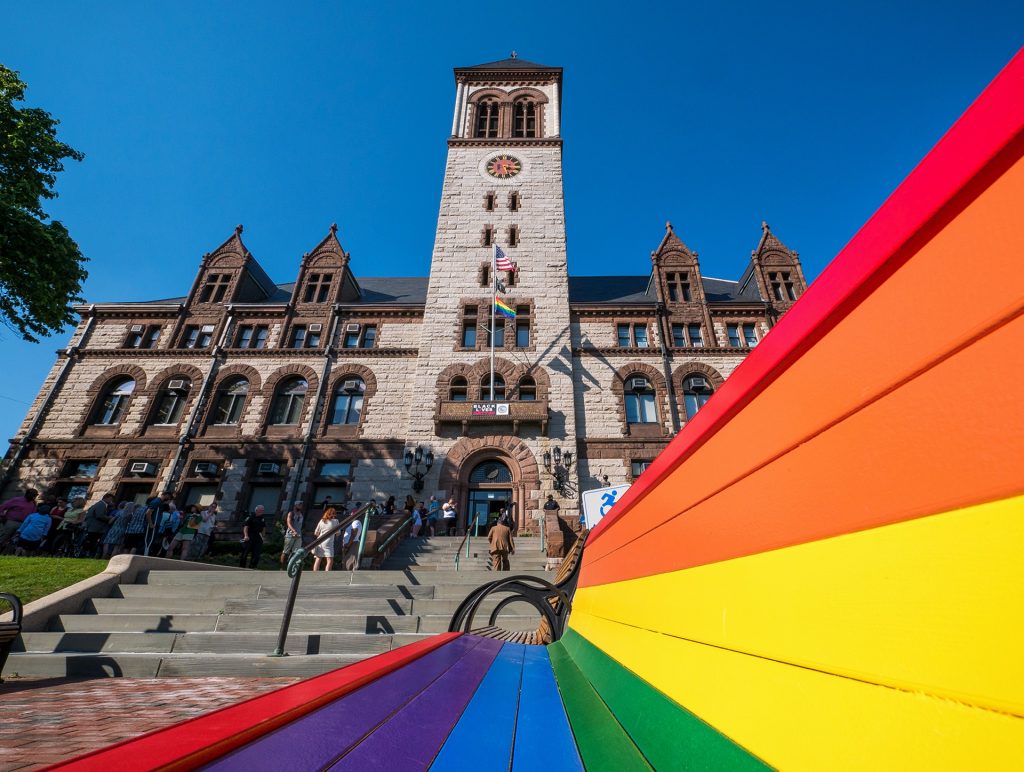 Photo by Kyle Klein for the City of Cambridge.
"No pride for some of us without liberation for all of us."
– Marsha P. Johnson
Each June, Pride Month is a time of celebration and reflection, as we commemorate the history and pioneers of the modern LGBTQ+ liberation movement. We remember those who dedicated their lives to garnering visibility and equality for the queer community, including Marsha P. Johnson, Harvey Milk, Sylvia Rivera, Audre Lorde, and James Baldwin. Cambridge claims a number of LGBTQ+ firsts in the United States, such as the first gender-affirming surgery in Massachusetts in 1972, the first openly gay Black mayor (Kenneth Reeves) in 1992, first openly lesbian city councilor (Katherine Triantafillou) in 1993, first same-sex marriage license in 2004, and first openly lesbian Black mayor (Denise Simmons) in 2008. Our city is also home to many nonprofits that are dedicated to supporting and uplifting our LGBTQ+ community. This month, we're spotlighting some of our nonprofit partners doing exemplary work in this arena.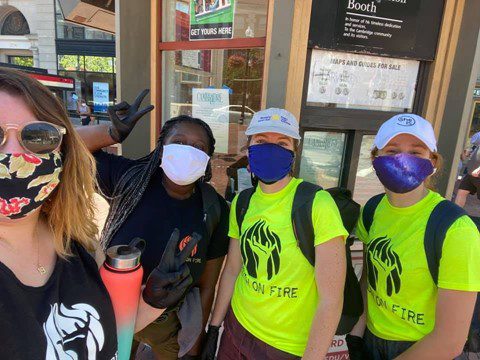 Youth on Fire
Youth on Fire is a drop-in center for youth who are street-involved or experiencing homelessness. Youth on Fire's most recent grant from the Foundation in fall 2020 supported their resource center, where young people can stop by for hot meals and showers, do their laundry, and store their belongings in lockers. Youth can also get medical and behavioral health care, HIV testing and STI screenings, and work with Youth on Fire staff for referrals to other organizations and providers that can assist with accessing housing, employment and education. Youth on Fire also builds community with art and talent shows and Community Give Back Days, during which youth clean up the surrounding neighborhoods of Youth on Fire and Harvard Square. Since its founding in 2000, Youth on Fire has benefitted over 3,000 youth and collaborates with numerous local businesses and public officials to address the short and long-term effects of youth homelessness, which affects up to 25 percent of LGBTQIA+ high school students in Massachusetts.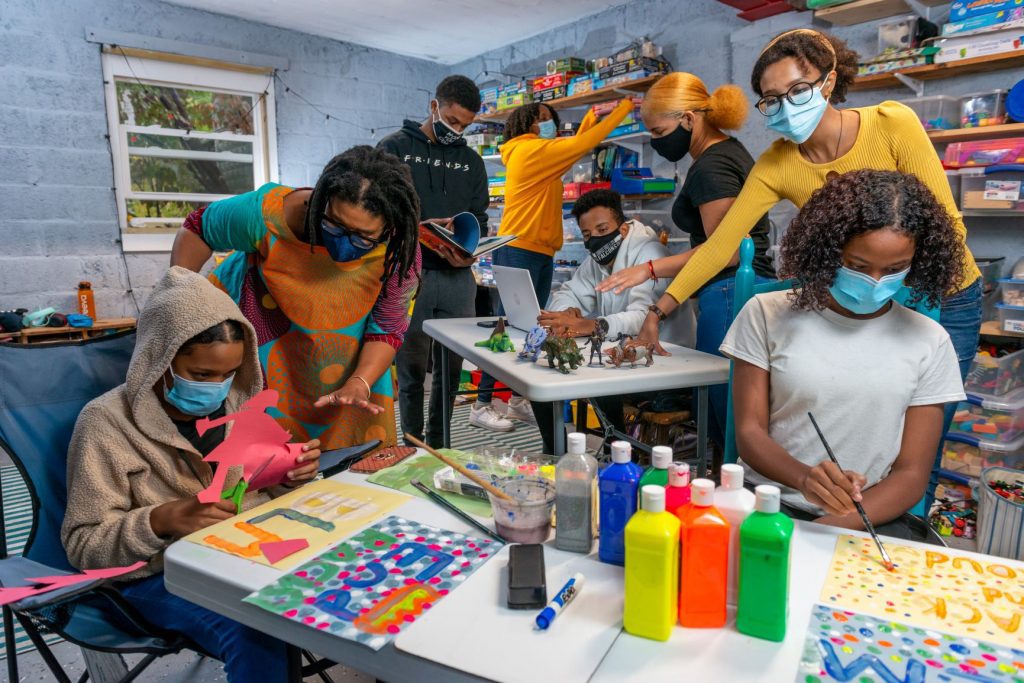 Photo by lou jones.
 blackyard
blackyard, winner of the Foundation's 2020 Imagined in Cambridge Social Innovation Award, is a Black queer-led organization supporting Black and multi-racial youth. In the words of its founder Ashley Herring, their mission "dismantles white supremacy within and lifts up the brilliance of Black, Indigenous, and Brown people," through homeschooling, arts activities, conversations around equity for youth and teenagers. blackyard also provides adult training and development, as well as youth-led project building, paid work opportunities, and supports for emerging community organizers. In the unique safe space that blackyard intentionally builds, all youth – many identifying as trans and LGBTQ+ – feel heard and accepted, inspired to create, empowered to lead, and thrive by being their authentic selves.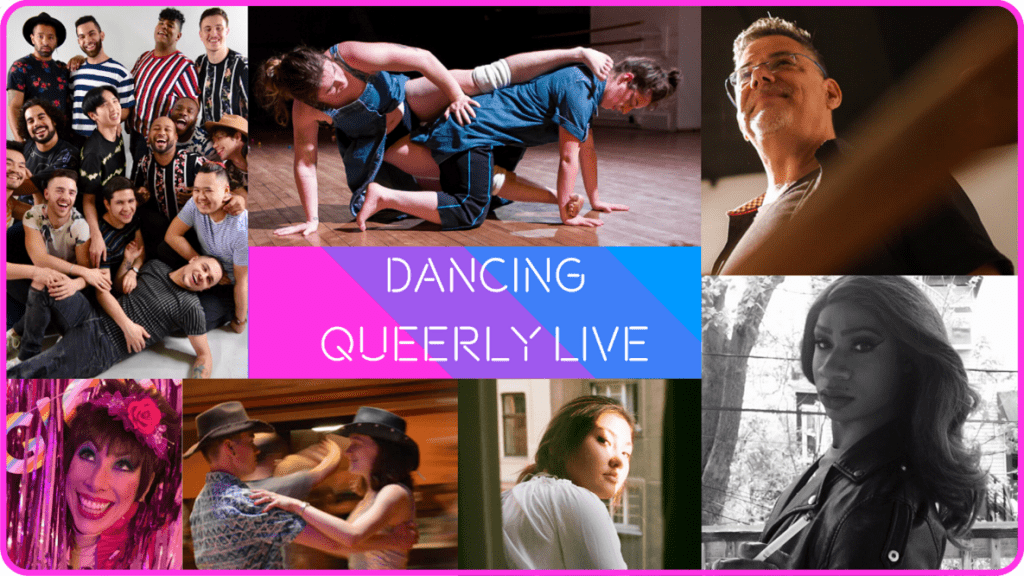 Dancing Queerly
Dancing Queerly is an annual festival featuring workshops, performances, mixers, and discussions hosted by and for LGBTQ+ community members and allies. Their mission is to provide a space for LGBTQ+ folks to come together and experience the joy of dance as participants and audience members. This year Dancing Queerly are shifting their approach to better serve the LGBTQ+ dance community all year by making programming free and available to the public, with the option of making a donation. Their first event this year is a partnership with Pride 4 The People. On June 30, they will release a digital showcase, entitled "We're Queer All Year," featuring eight New England-based artists (singer/songwriter, dancer/choreographers, drag, vogue, and burlesque performing artists).
LGBTQ+ resources from more nonprofit partners
Written by Madeleine Lachevre. Madeleine graduated from Bates College in 2018 with a Political Science degree and Gender and Sexualities minor. She is interning with the Foundation for the summer.