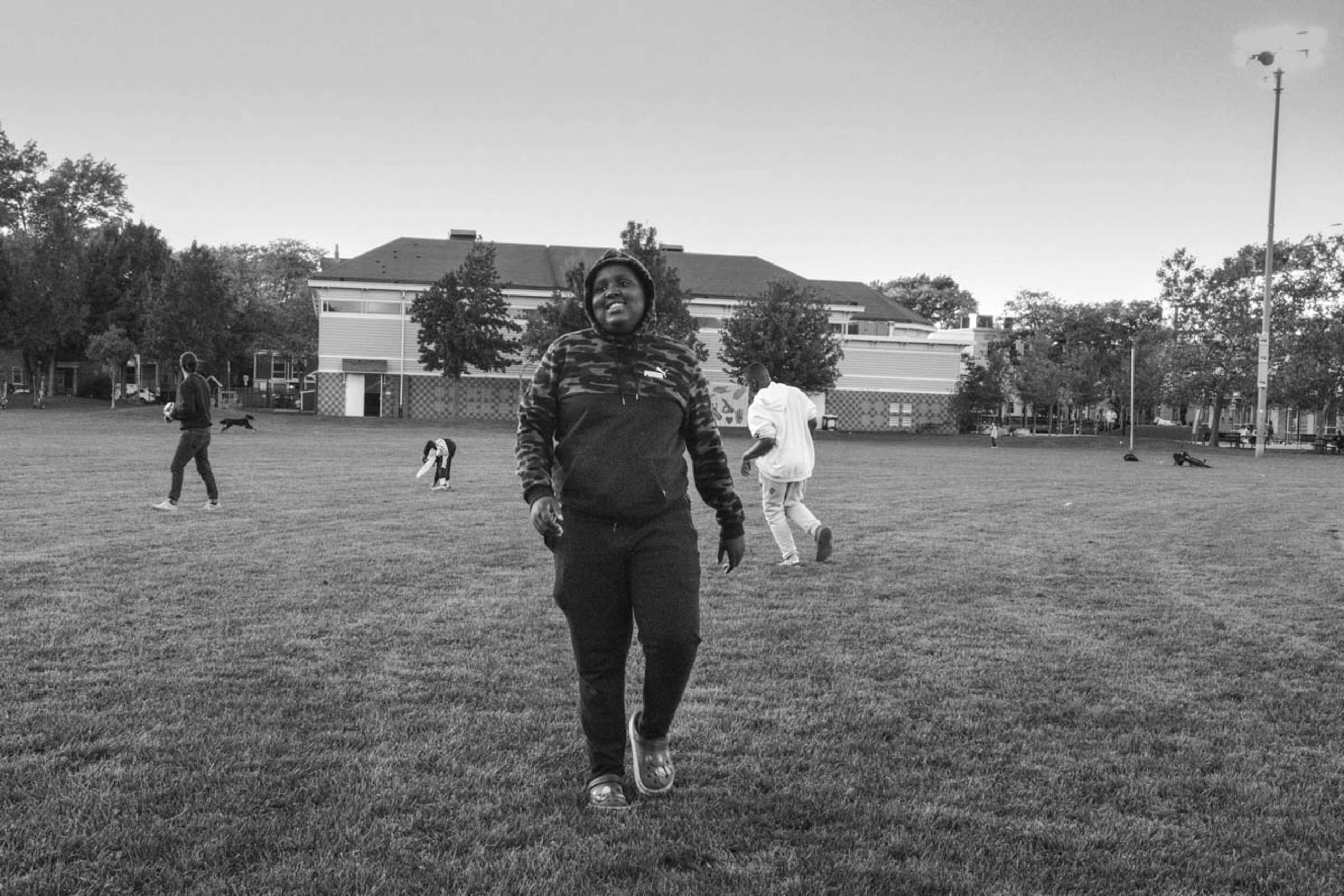 Photo by Cindy Weisbart at Donnelly Field, Wellington-Harrington.
Dear neighbor,
This weekend, when I read "Black History Month is About Seeing America Clearly" in the New York Times, I thought of Cambridge. The author, Esau McCaulley, calls for a different telling of the American story: "America seeing itself clearly is the first step toward owning and then learning from its mistakes," he writes. "The second step is the long journey to become that which we hope to be: a more perfect—and just—union."
Cambridge has seen a lot in its some 390 years. This history includes the contributions of prominent Black educators, businessmen, lecturers, and authors, as well as everyday Black residents who built community through churches, small businesses, and neighborhood and parent groups. While the inequities stemming from systemic racism still disproportionately affect our Black neighbors today, as reflected in the data in our Equity & Innovation Cities research report, we also know compassionate leaders from the Black community—those established and upcoming—who are quietly effecting change every day.
This Black History Month, we lift up the Black-led nonprofits, social innovators, and community groups that are integral to Cambridge and important actors in our city's narrative year-round. We're listening to, learning from, supporting, and celebrating these leaders who are helping Cambridge become the just and equitable city we aspire to be.
Warmly,
Geeta Pradhan
More on our blog:
A glance at Cambridge Black History. An excerpt from our 2021 Equity & Innovation Cities research on the State of Black Cambridge. Read >>
Dive deeper into the history. There's a wealth of free, educational resources like walking trails and podcast on our city's Black history. Read >>
Celebrating Black excellence of Imagined in Cambridge! Award social innovators. Watch video >>
Black History comes to life through Cambridge nonprofits. Read >>