Published On: February 17th, 2022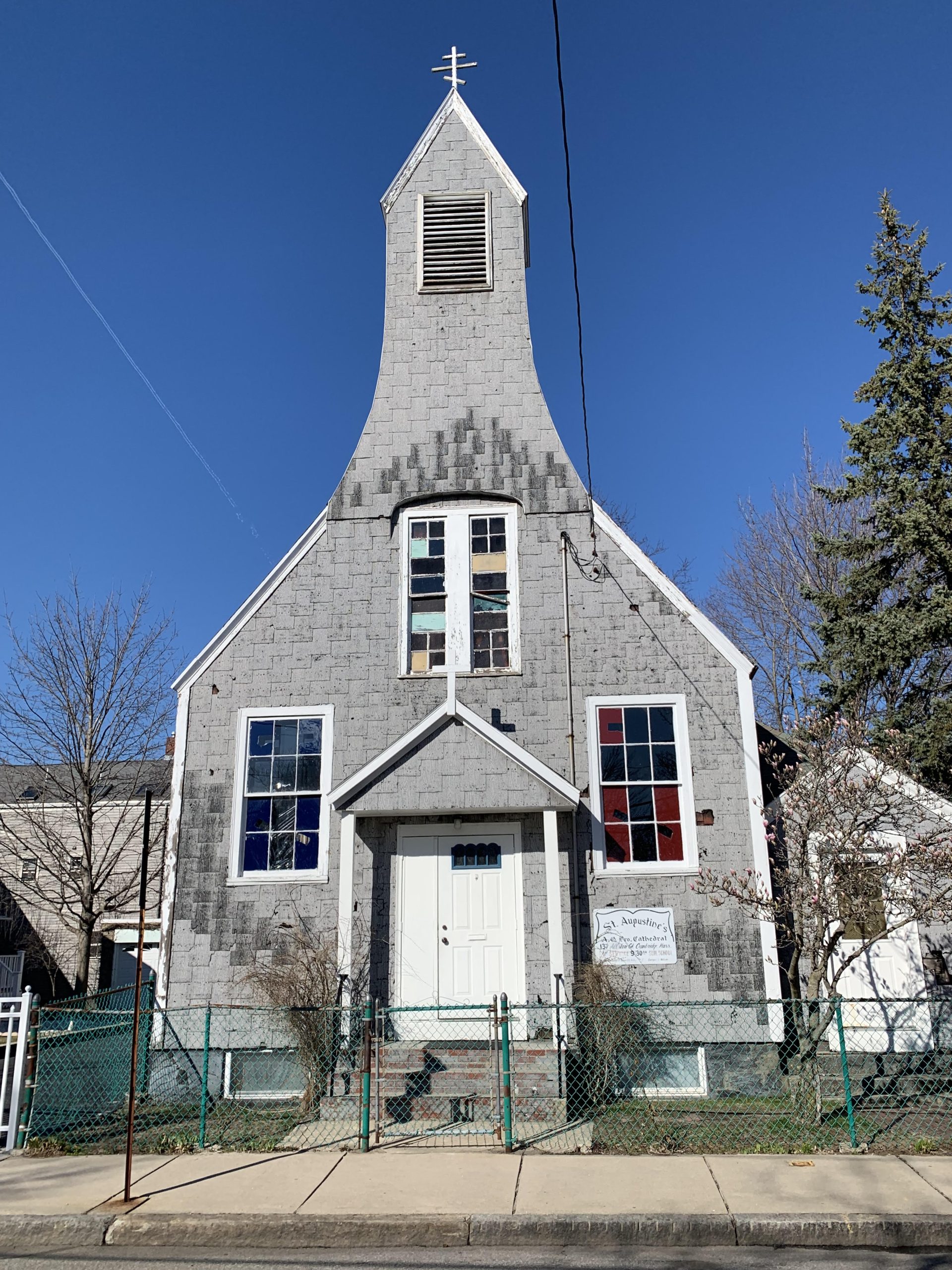 Photo of St. Augustine's courtesy of Black History in Action for Cambridgeport.
Several of our nonprofit and community partners offer a wealth of educational resources to dive closer into stories and learnings from Cambridge Black History. Here are just a few:
Black History in Action for Cambridgeport based at St. Augustine's African Orthodox Church, offers recordings of all its past podcast episodes with experts on local Black history including a conversation with Dr. Kerri Greenridge on a people's history of Black Cambridge and Boston. Watch the episodes >>
Cambridge Black History Project is an all-volunteer organization that illuminates the contributions of Black citizens to the history of Cambridge. They created the Cambridge Black Trailblazers bookmarks, designed by Cambridge Cultural Visionary Frank Lucas, as well as a virtual walking tour of African American Women of 19th Century Cambridge including Maria Baldwin, Charlotte Hawkins Brown, and Harriet Jacobs. This fascinating walking tour was made in partnership with a history department course at Harvard College.
History Cambridge has compiled a rich and comprehensive Early Black History Resource Hub with a wide range of learning opportunities made available by Harvard University, Tufts University, Cambridge Historical Commission, and more. Another great History Cambridge resource is their self-guided walking tour of the Caribbean community in the Port.
African American Heritage Trail at Mount Auburn Cemetery sheds lights on freedom seekers and reformers, lawyers and legislators, athletes and business owners, musicians and authors. All born in the 1800s, these individuals achieved extraordinary success in politics, business, literature, and the arts.
Many Helping Hands 365 organizes rich, community volunteer opportunities like the annual Cambridge MLK Day of Service, which this year featured a walking tour of the Port neighborhood and Central Square. Take the journey at your leisure using their virtual map, and learn about Cambridge's Black and Brown history, reflect on how Martin Luther King Jr. might respond to the current events, challenges, and success of the Port area with its deep-rooted history of residents that have shaped all of Cambridge.