Executive Summary & April 7 Launch Event Information
For more than three centuries Cambridge has been considered an education mecca. And now, the city has joined the ranks of 25 leading innovation capitals in the country — urban centers like San Francisco, Seattle, Denver — that have high concentrations of entrepreneurship, venture capital expenditure, and start-up activity, particularly in fields like tech, biotech, and the life sciences. Powered by the city's famous universities and the talent they bring, in addition to massive private investment, the positive changes in Cambridge have been striking. But not everyone has shared the prosperity and opportunities this new paradigm has brought.
To help examine both sides of the coin — and facilitate a dialogue among various stakeholders, from politicians and philanthropists to faith leaders and community members — the Cambridge Community Foundation (CCF) is releasing a report entitled Equity and Innovation Cities: The Case of Cambridge. By aggregating a large amount of data, the report compares 25 innovation cities to show where Cambridge stands nationwide, examines how far it has come since the Great Recession, and considers where it needs to seriously improve to benefit all Cantabrigians.
The full report is available on our website here.  You may download an executive summary. If you'd like a print copy of our report mailed to you, please fill out a request form.
Join the conversation 
As we launch this report, all are invited to join us on Wednesday, April 7 at 8:30am ET for a talk entitled, "Cambridge: Innovation, growth, and inequality in a post-pandemic world." We'll be sharing key findings from the report, engaging a diverse panel of experts, and sparking discussions around community action.
Our April 7 panel features:
Andy Ory, CEO/Founder, 128 Technology and Acme Packets, Inc.
David A. Williams, Director of Policy Insights, Opportunity Insights
Eboney Hearn, Executive Director, MIT Office of Engineering Outreach Programs
Tony Clark, President, My Brother's Keeper Cambridge Task Force
Geeta Pradhan, CCF president (presenter)
Adrian Walker, Boston Globe columnist (moderator)
Find more about our speakers below.
We're also partnering with organizations throughout the city to discuss the report's findings in context over the coming months. To stay tuned for more upcoming events, sign up for our e-newsletter or follow the Cambridge Community Foundation on Twitter, LinkedIn, Instagram, or Facebook.
About our panelists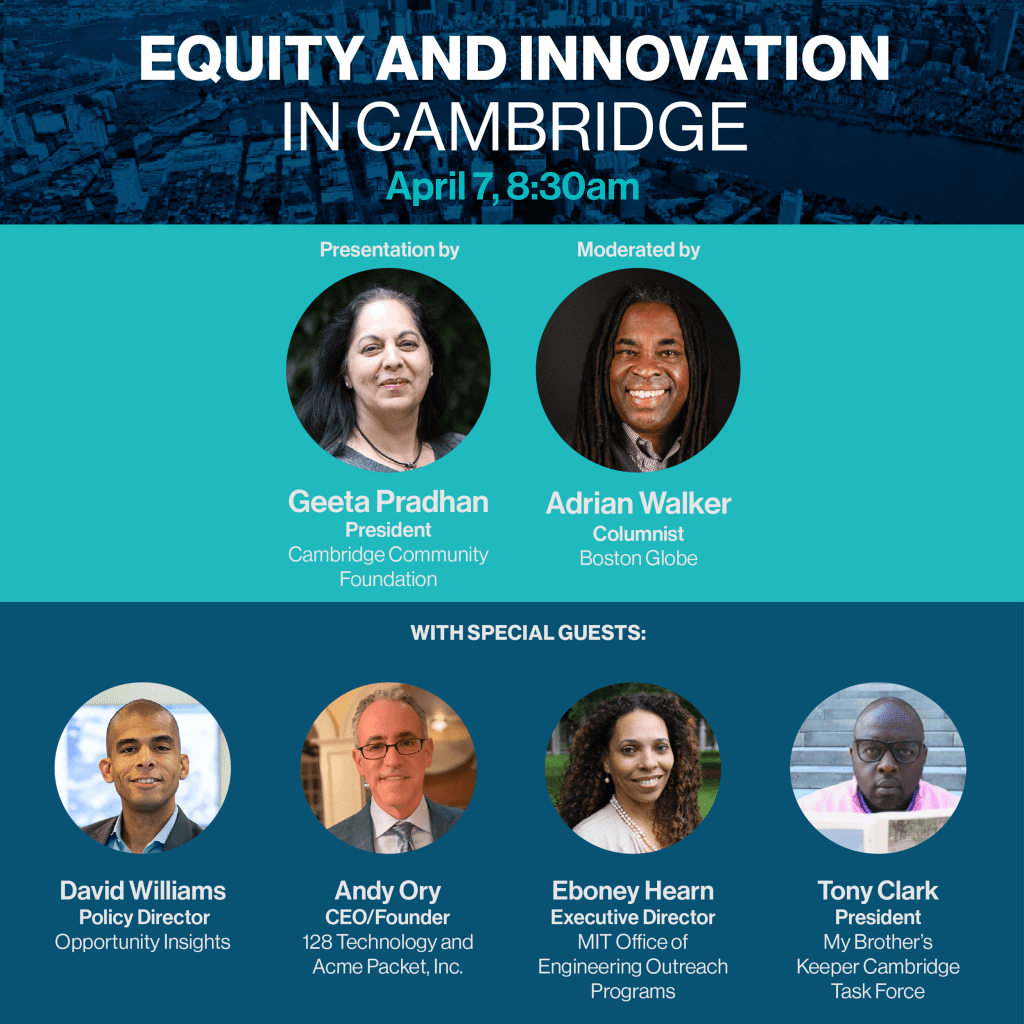 Presenter: Geeta Pradhan is president of the Cambridge Community Foundation. She draws on her deep experience in philanthropy, urban planning, and economic development to address the needs of Cambridge through the Foundation's work. She has transformed a local grantmaking organization into the local giving platform that supports our city's shared prosperity, social equity, and cultural richness. The Foundation has become an influential civic leader, serving as a neutral, civic voice on issues Cambridge faces, and a collaborative philanthropic partner, working with donors, businesses, nonprofits, universities, and engaged citizens to address residents' needs. Geeta previously worked for The Boston Foundation, where she oversaw the development of strategic initiatives. She studied architecture in India and holds an MA in Urban Design from the Harvard Graduate School of Design.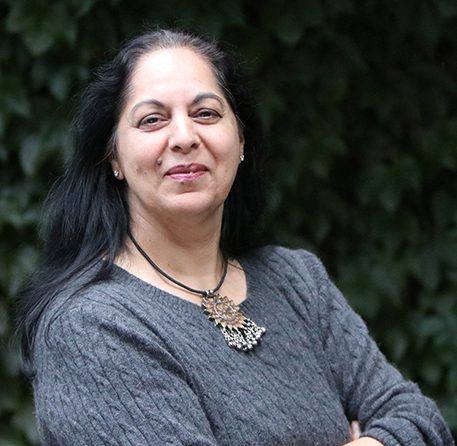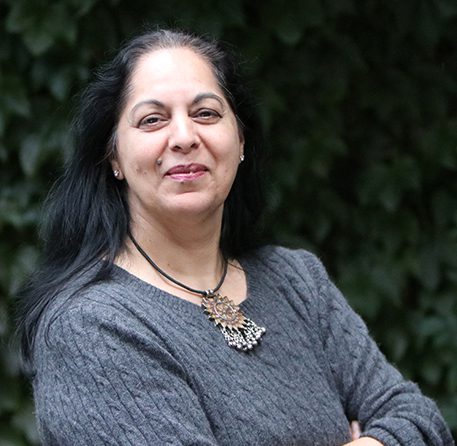 Moderator: Adrian Walker is a Boston Globe columnist, focusing on politics and local news. A native of Miami, he joined the Globe in 1989 as a general assignment reporter, after three years at the Miami News. He was the Globe's City Hall bureau chief, State House reporter, and deputy political editor before becoming a Metro columnist in 1998. Walker was a member of the Globe Spotlight Team that was a finalist for the Pulitzer Prize for local reporting in 2018 for the series "Boston. Race. Image. Reality."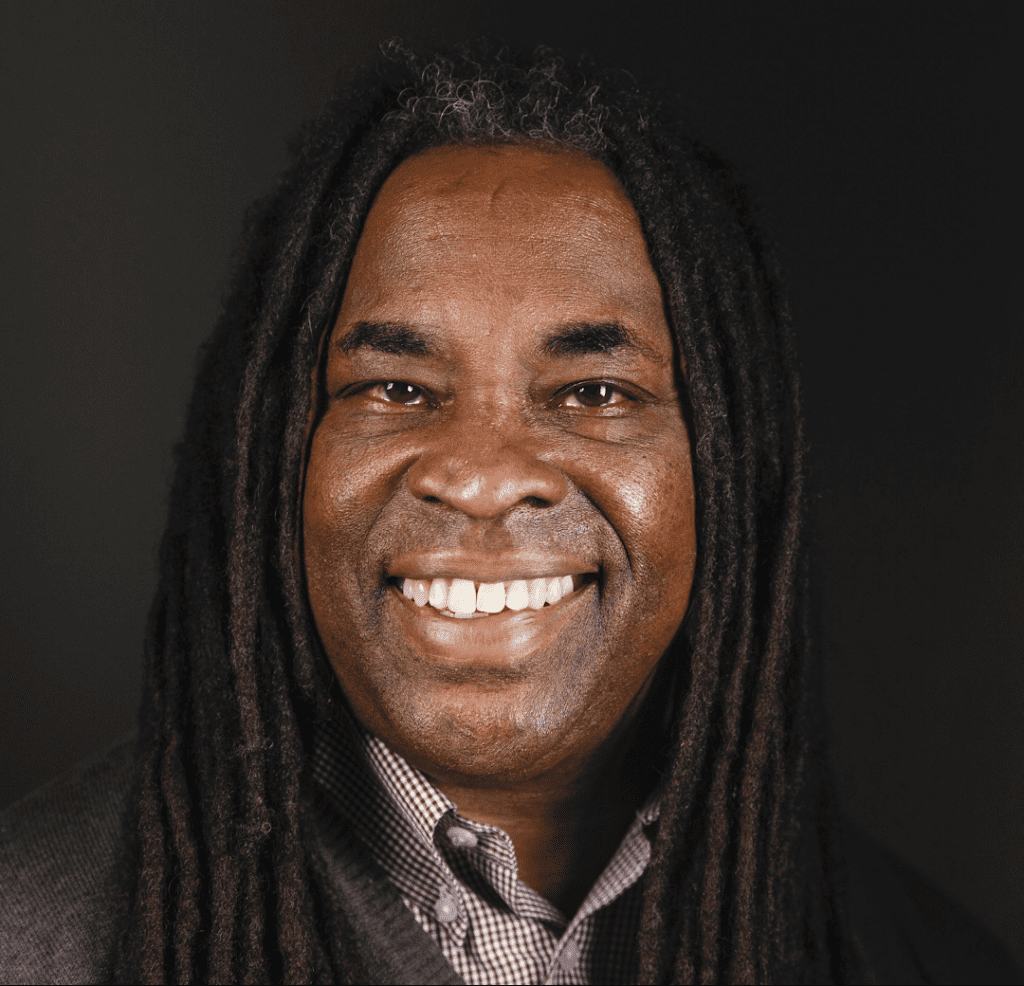 Tony Clark is president of My Brother's Keeper Cambridge Task Force. He a graduate of Cambridge Public Schools. Over the course of his career he has held post at New York University, The City University of New York, Columbia University, and Johns Hopkins University. Tony has also worked for the U.S. Department of Education, taught for ten years in the New York City Public School System, and has served as an executive for several leading education reform agencies, which included supporting the work in the New York City Department of Education. He is a compassionate social critic who has written and published articles that have examined race, culture, and education that have ranged from sharing his experiences while serving as a consultant to the Ferguson, MO school district after the death of Michael Brown to mapping out strategies to help teachers contextualize Trayvon Martin in their classrooms. Throughout the course of his career he has assisted in turnaround school efforts in East St. Louis, Newark, Baltimore, Detroit, and Bloomington, Indiana among a host of other communities. In addition, he has moderated discussions with survivors from Stoneman Douglass High School on trauma and unearthing smart gun control legislation to facilitating discussions with Dr. Angela Davis, Kareem Abdul-Jabbar, and Sybrina Fulton on matters of race and justice in America.
Tony currently serves as a tenured professor of English Literature and Learning Communities at Bunker Hill Community College in Boston, he is the former Liaison for Equitable and Inclusive Communities for the Office of Mayor Marc C. McGovern where he was charged with uncovering and creating systems to dismantle white supremacy, and remains a faculty member of The English Department of Bronx Community College, where he has taught for over 15 years. Tony is also a volunteer member of a state task force committed to designing and instituting strategies and frameworks to raise the retention and graduation rates of males of color, who attend community colleges in the state of Massachusetts and presently serves as the Principal of The T.Clark Strategy Consulting Group located in Newton, MA.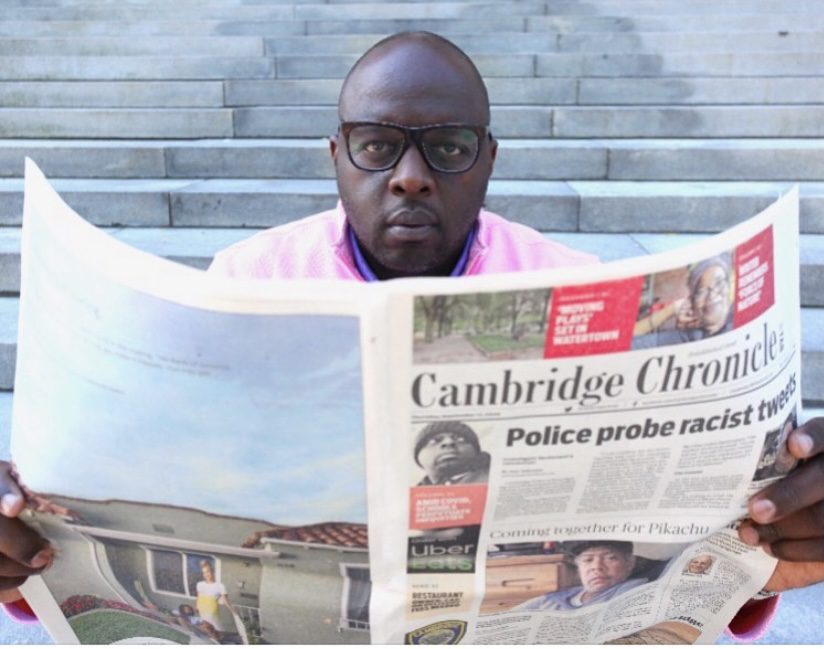 Eboney Hearn is the Executive Director of MIT's Office of Engineering Outreach Programs (OEOP). Since 2016, she has overseen the strategic implementation of programs that create access for middle and high school students from underrepresented and underserved backgrounds in science and engineering fields. Eboney helps students to identify their talents and realize their potential. She is passionate about delivering programs that demystify both the college application process and what it is like to pursue a career in STEM.
Prior to joining leading OEOP, Eboney served as Assistant Dean for Graduate Education, Diversity Initiatives at the MIT Office of Graduate Education from 2014-2016. Earlier, she was Program Director, Diversity Initiative at the Broad Institute from 2008-2014. In both roles she provided strategic direction, insight and coordination to increase student diversity and academic success at all academic levels. Prior to coming to MIT, Eboney taught mathematics at public middle and high schools in Boston for five years. Before that, she was a manufacturing engineer at IBM, where she led several manufacturing processes in circuit board printing and co-patented a novel photolithography process.
Eboney holds an undergraduate degree in Chemical Engineering from MIT, and an Ed.M from Harvard University.  Eboney is a member of the MIT Diversity Think Tank, the Diversity Advisory Committee of the Keystone Symposia on Molecular and Cellular Biology, and the Steering Committee of the UMass Amherst Researchers, Educators, and Business Leaders Network. Outside of the office, Eboney enjoys being the mother of two active and curious children, spending quality time with family and friends, and traveling.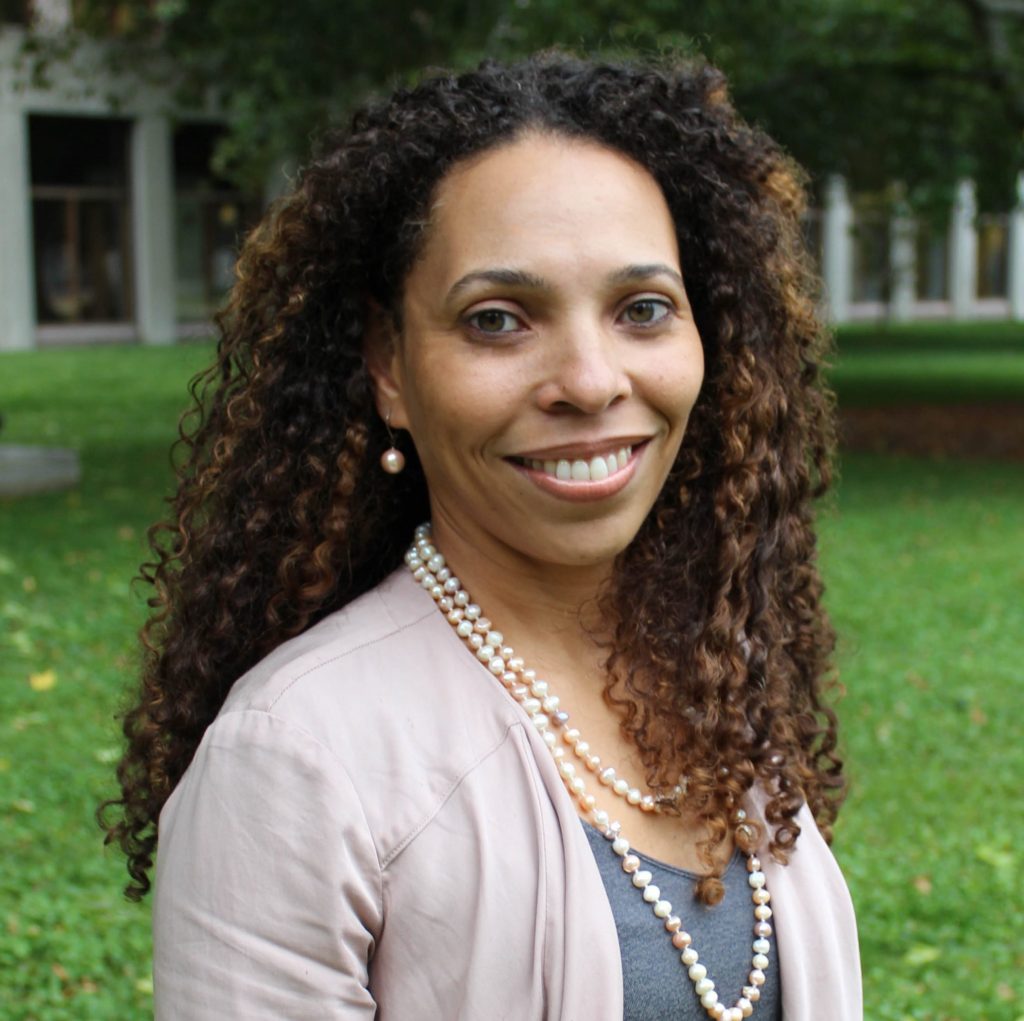 Andrew Ory, also known as Andy, is a Vice President and General Manager at Juniper Networks. Andy joined Juniper through the acquisition of 128 Technology, which he co-founded in 2014 and served as its Chief Executive Officer for six plus years. Andy also co-founded Acme Packet, Inc. in August 2000 and served as its President and Chief Executive Officer for 13 years. He was a Founder of Priority Call Management and served as its Chief Executive Officer and Chairman for 10 years. He currently serves as a Trustee at Concord Academy. He is also the Chairman of the American Repertory Theater in Cambridge which is a joint partnership with Harvard University. He is also a member of the Lincoln MA Historical Commission. Andy holds a BA from Harvard University. He proudly graduated from Doherty Memorial High School in 1984.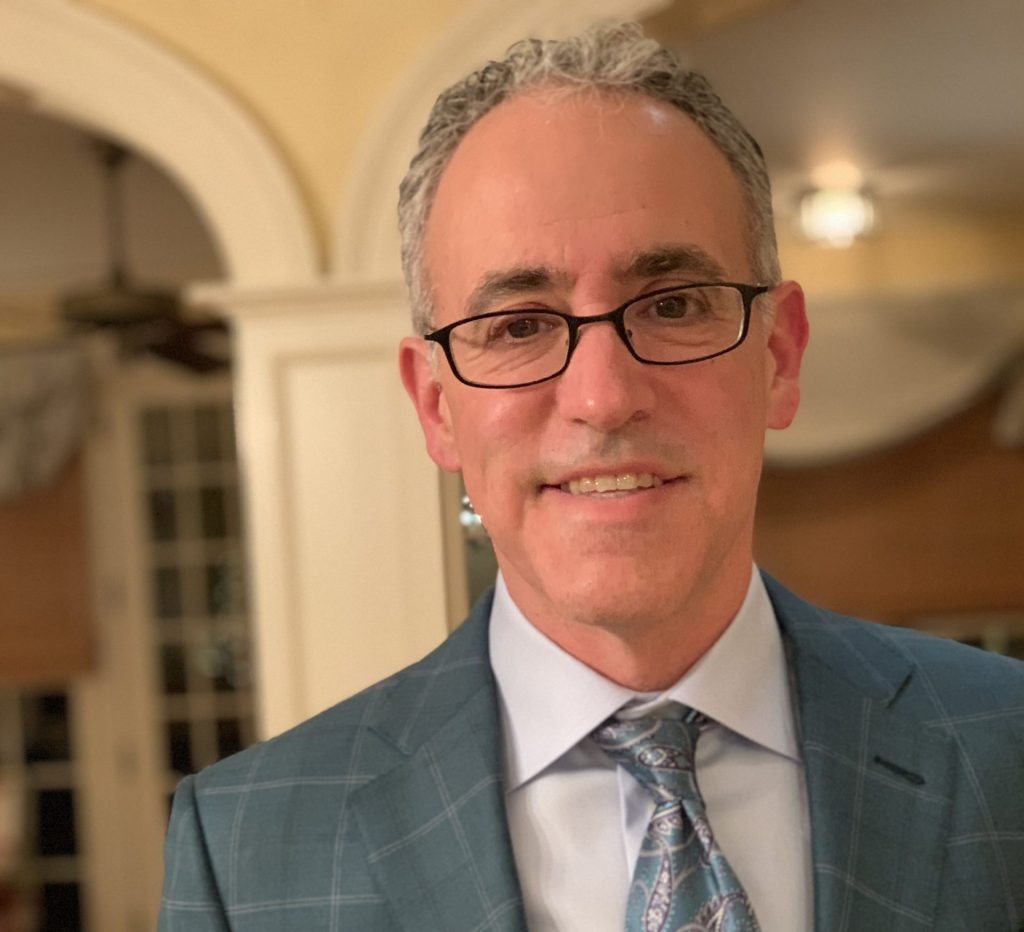 David A. Williams serves as the Director of Policy Outreach at Opportunity Insights, a research and public policy lab based at Harvard University dedicated to using big data to improve upward mobility in America. He is tasked with supporting research and evidence-based policy change by creating and leading partnerships with communities across the country. Current projects include Creating Moves to Opportunity, a national housing mobility initiative, and the Charlotte Opportunity Initiative, a community-wide place-based initiative aimed at improving economic opportunity throughout Charlotte and Mecklenburg County.
Before joining Opportunity Insights, David served as a senior advisor to the Mayor of Detroit. David was a member of the Mayor's economic development team, managing large-scale real estate and community revitalization projects, neighborhood planning initiatives, and policies related to economic mobility, land use, and equitable development.
David received an AB from Harvard College and a JD from Harvard Law School where he served as President of the Harvard Legal Aid Bureau, focusing much of his energy on anti-foreclosure and anti-eviction law and policy. He has also served as an affordable housing and community development attorney and a non-profit management consultant.