Published On: March 30th, 2023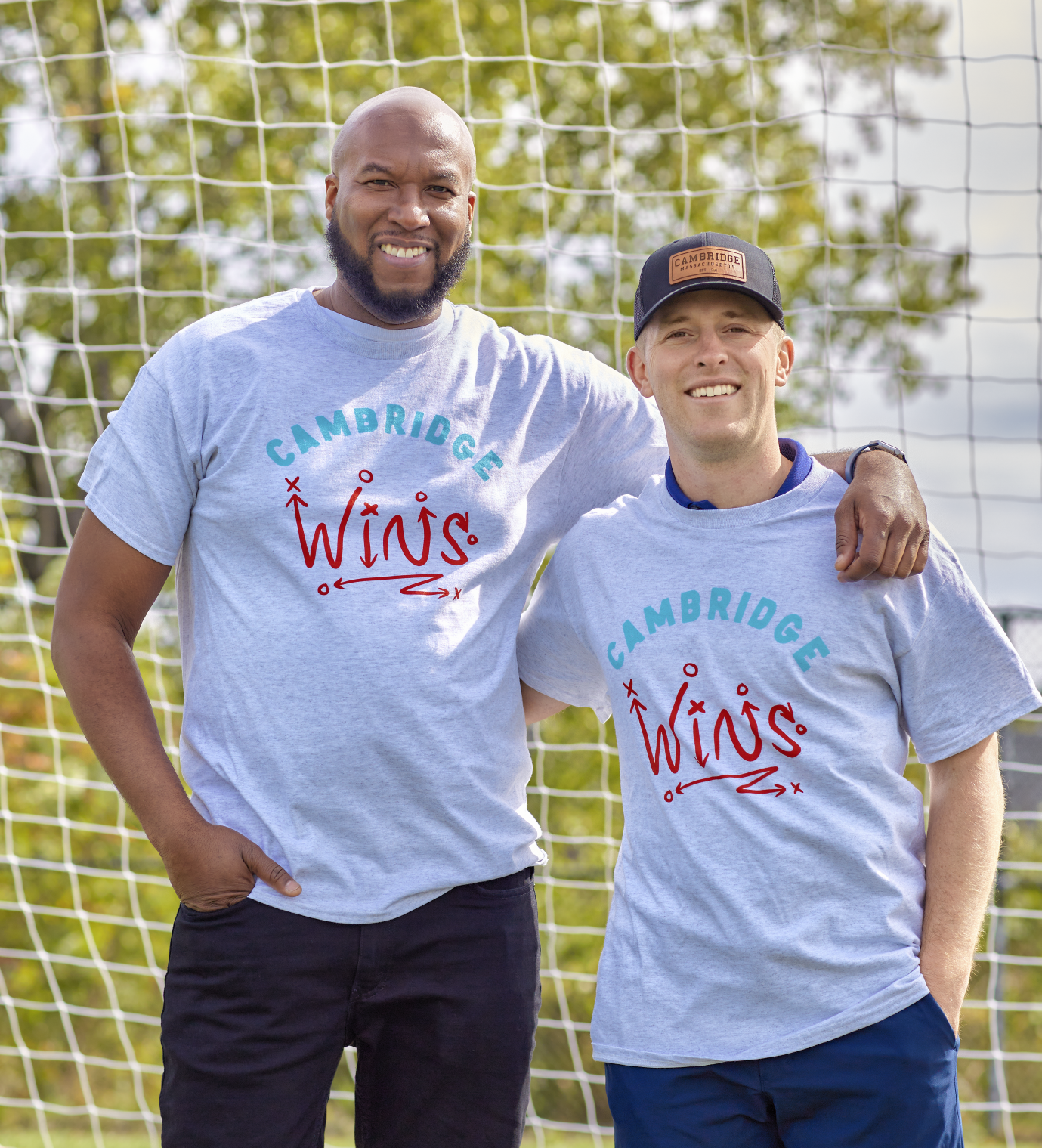 Photo by Margaret Lampert of Kenny Cooper (left) and Joe Bradlee (right).
Sports participation rates among children from low-income families are nearly 40% less than kids from high-income households, reported the New York Times last week. In Cambridge, many coaches and programs are working to counter this trend and ensure equitable access to sports. And the Foundation is here to support them.
"I want to make sure everyone can play, even if they can't pay," said Kenny Cooper in our annual report. "I know that kids who play on teams together will be friends forever, and when people come together and build these kinds of bonds, it adds value to the community, the city, my brothers and sisters, and our youth."
Kenny, a volunteer Cambridge sports coach who runs several sports leagues in our city – including Pink Sunday women's and girls' flag football and Pop Warner football – was one of the inaugural grant recipients of our Cambridge WINS program last summer.
We're pleased to announce a second season of Cambridge WINS to once again provide grants for summer sports and recreation programs designed for youth in our community who face barriers to access. The application will be available here starting April 13.
Learn more here from Kenny Cooper and WINS cofounder, Joe Bradlee.